Posts

829

Joined

Last visited

Days Won

4
DunkelBierJay's Achievements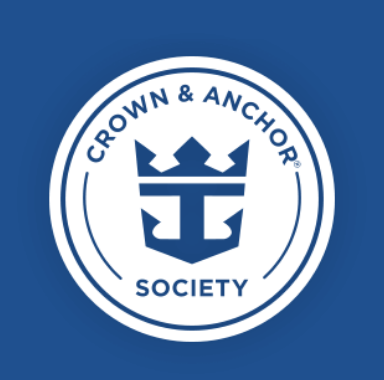 Pinnacle (7/7)
819
Reputation
Who remembers this? Ironic that the namesake is the same...Freedom of the Seas in 2015. I sailed on her not long after this.

I would never book Air2Sea directly. I would use a travel agent, and my MEI travel agent has been flawless when I used this option.

Idea...consider issuing SeaPass cards at muster...the con of this is how do they staff that... Idea...open the muster stations right as boarding begins...it opened a full hour after I boarded my last cruise...have signage making it the first requirement once you board... Otherwise, it seems like this is a characteristic of return to cruising.

Even if you don't notify Royal of this, and you are the only one who checks in, there will be a port taxes and fees refund put on account for the person who doesn't go. Otherwise, the charge remains for double occupancy with no changes.

I might be wrong, but I think it has something to do with a deal Royal made with the government there after they kindly allowed docking of ships there during the shut down.

a second cruise with the itinerary choices, in your shoes, I would do Oasis. Enchantment has the best pool bar in the fleet though...and Bermuda would be cool....

DunkelBierJay reacted to a post in a topic: I always completed my Post Cruise Survey's, until I overheard this!

I can only guess that no one has been on board Symphony to do a tour since Matt and the team started doing tours (Jenna, I think)...if you do the Harmony tour, it's virtually the same ship with only minor differences. I think the most significant is the set up of the Solarium.

The Main Dining Room is more than sufficient, it's wonderful, however, I just got off Indy and have some thoughts. I had the unlimited dining package and only ate in the MDR for breakfast two mornings. I picked the UDP to see if I could handle all of that food. I was full all the time and even toward the end of a 4 nighter, I didn't want any more because I had a hard time enjoying it. So, on the last sea day, I skipped lunch and did Hibachi the last night in addition to the first night. Night 1 -- Ate at Hibachi early with sushi booked for late...I didn't do the sushi...I was just too full Night 2 -- Ate at Giovannis -- had lunch at the Snack Shack at Coco Cay after scuba diving Night 3 -- Ate at Chops (I was feeling it and only got one side and the small filet) -- had lunch at Margaritaville in Nassau (overpriced and over rated) Night 4 -- skipped lunch -- after enjoying Perfect Storm and the Flowrider several times to burn off calories for most of the day, I went back to Izumi Hibachi for one more meal...I was still feeling full If you are thinking about this as a first time cruiser, you may be a little ahead of the game amongst other first timers. My take...enjoy the MDR and get to know your waiters...this is one of the unknown pleasures of cruising...they take such good care of people...do this especially if you have Traditional Dining vs My Time Dining and do one night of specialty. Your kids may love Italian food, but the Hibachi experience with Royal Caribbean is head and shoulders above similar experiences on land -- minus any open flames. You can click on my sort of a live blog in my signature for more detail since it is the exact itinerary.

It just means you show up around 1:30. The bonus here is that you likely would be able to go straight to your stateroom and drop your stuff. If you print your set sail pass and it says 11:00, there may be a glitch. I'd be interested in knowing if the same thing shows up in the set sail pass in the app -- it should. Show up then. If they don't let you into the terminal, since you're at Port Canaveral, I would walk to next door to Grills, grab a bite and toss a few till you can go back to check in. And the wellness check is no big deal, they just look at your docs and ask how you feel.

I would jump at it at this price.

I agree with the other commenters...I don't see any value with the Key if it is above the lowest I have seen it at $19.95. The other perks are nice if you take advantage of them. Other than that, the Key is window dressing.

R Bar, Champagne Bar, Schooner Bar, Bar in Windjammer...I think it's called The Plaza Bar...if you don't see it, ask the bartender, they may be able to get a bottle if it's on board.

One way to maximize space is pack about 50% of what you initially think you want to bring. It's a lot less schlepping that way too.

It occurred to me that if there are posts or articles rating the VOOM quality on RCI ships, I haven't seen it. My experience has been that since VOOM has been rolled out, the quality varies by ship and what I have seen subjectively is this: Independence -- 9 out of 10 -- about like the quality I get at home Navigator -- 6 out of 10 Symphony -- 9 out of 10 Allure -- 8 out of 10 Brilliance -- 7 out of 10 I wonder what others' experiences have been.

I've never heard of anyone grieving the missing of Nassau as a port stop....it might be worth seeing again when they finish the construction...otherwise...a big meh to that place.