Posts

129

Joined

Last visited
Recent Profile Visitors
The recent visitors block is disabled and is not being shown to other users.
Cez's Achievements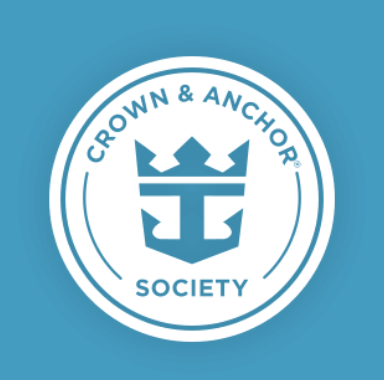 Diamond (5/7)
72
Reputation
First EOS departure from San Juan. All air tickets and pre-cruising hotels booked. I'm bit nervous about delays and unpredictable issues. Keeping our fingers crossed.

An interesting way to eliminate a large number of pinnacle members - big saving on those extra perks.

I wouldn't like to breath recycled air all the time while in the cabin. Nothing replaces smell of fresh salty sea air before going to the bed or wonderful view when you wake up in the morning.

I second that. We've got nice bottle of wine from casino and between our drinking package and the fact that we were flying back with carry-on only, we had no use for it. Our MDR waiter enjoyed that bottle along with thank you note describing our gift.

In fine print (12.) quoted by @AshleyDillo they are talking about stripping you from Club Royale benefits - nothing about denying payouts from your winnings.

We'll be sailing on FOS in Junior Suite (Oct 2020). One of very few JS perks is dinner in CK. However CK is not present on Freedom. Is there something that Royal offers to replace missing CK?

Letting child to wake up alone in strange environment, crying until you show-up all the way from the pool deck. How do you or your spouse think that it is a good parenting? Sounds like it might get you "Parent of the year" award. Category: remote parents Should something happen will you blame Royal Wi-Fi ? Just in case keep it handy: https://www.lipcon.com/maritime-attorneys/michael-winkleman/

If they swap your card (they will 98% of the time, excluding for bottled water), you can see the list of all the times and places card was used. It is recorded on your account. So for your stats, you can check it on your TV the evening before debarkation.

so basically you want to leave younger kid unattended, alone in the room, checking your phone from time to time. I've deleted so many comments that I wrote after that....

I had that on my last Anthem cruise. My guess is that's due to the complains that it is an additional pressure tactic to get more tips, or waste of paper (maybe both). If you don't have cash on you, nothing stops you to ask for a receipt and add additional tip for an exceptional service. Did that several times and it was always greatly appreciated.

Cez reacted to a post in a topic: WAPO: The Demise of Formal Nights on Cruises: How dress codes are tearing passengers apart

who's responsible for that ? Captain or pilot ?

I believe that this family sole motivation is making sure that their older child has obscenely rich parents.

It was obvious that he was doing a good job watching her and following her everywhere but made a terrible decision to put her on the reeling. Horrible accident at his fault but must be forgiven by the parents. Blaming third party doesn't accomplish it.