Posts

152

Joined

Last visited
Recent Profile Visitors
The recent visitors block is disabled and is not being shown to other users.
Cez's Achievements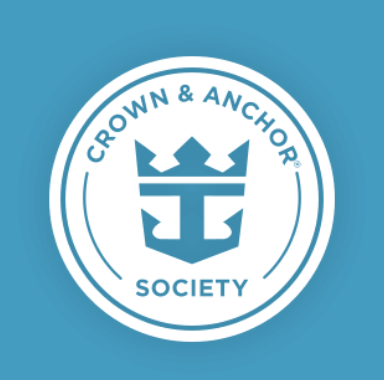 Diamond (5/7)
88
Reputation
Have you received email with bid for upgrade options?

Any Saturday or Sunday For example, I have one cruise ending March 28 (Monday) and the other May 22 (Sunday)

With no sarcasm whatsoever. Could you please provide some sites that will do free or inexpensive PCR testing for non US residents in Miami or FLL on Saturday or Sunday morning.

I disagree. Not the same as mushrooms soup since you have other choices. In this case it is like building cruise terminal in the middle of nowhere and include transportation from airport. After gathering clients, announce that you are not offering transit anymore but you made arrangements with independent provider and they will transfer your clients from $210 per person. If clients made non refundable too bad for them.

You can buy it from your cruise planner. You'll get like a punch card that you can use for all your extra caffeine needs (espresso, cappuccino etc)

Incorrect. It was part of the service offered by RCL for international travelers. Of course they could stop this offer at anytime but for the clients that made their reservation based on the fact that this costly service will be provided for them, RCL should either offered compensation or full refund with no strings attached.

BTW: When I was doing my reservations I specifically asked if complimentary Covid testing is provided onboard and the answer was yes. So it is not policy change but simply removal of the service. If they don't want to refund your deposit you should at least try to get onboard credits. I will be calling them for sure.

I get that Royal wants to offload cost and burden of those tests. This is understandable, but they should meet clients halfway. Charging over $ 210 per PCR test simply disguised me. Worksitelabs near airports are doing those test for $90 and still making money. Royal could find/negotiate less expensive solutions for their clients who travel from far to cruise with them. Adding over 840 USD for family of 4 on top of expensive flights is discouraging.

I'm C&A diamond and casino prime member (and already prime for 2022) and I have unused 2021 CLUB ROYALE TIER BENEFIT (21TIER) that expires 3/31/2022. Day 1. I called to investigate price for the upgrade and ask for Tier Exclusive Rates for Family and Friends for Additional Staterooms for my friends. We are planning to sail May 2022. For us deal was OK with the upgrade to balcony and taxes $900, but surprisingly highly acclaimed Exclusive Rate by Casino Royale gave our friend huge discount of 100 USD. Oh well. Gathered info, called my friends (hardcore NCL cruisers), they are OK with it, we are going ! Day 2. I called to confirm booking and make payments but I was told that my offer has (hidden) sail by date for March 31 2022. So I guess day 1 representative made a mistake. Does it make sense? Therefore if I would be calling on March 30th to take advantage of this still valid offer, I would need to sail the very next day or loose it. Not very friendly lady said that it is what it is in the system and denied me access to supervisor "because it will not make any difference". It just sad to see how Royal is throwing those free cruises left and right just for looking at a slot machine and at the same time takes a very rigid stand towards their loyal cruisers. Ehhh I had to vent!

Nov 07-14. I don't recall exact number but around 1800. 60-65% of capacity. Plenty of space everywhere but some lines for breakfast at WJ

I think USD is most valued. I remember being politely asked by some crew members (after they've learned that I'm Canadian)to exchange CAD for USD as it was quite troublesome for them.

Flyer with new QR code was delivered with more information to out stateroom. We were able to properly register and schedule out test for the last day of the cruise. Testing procedure was very fast and easy. In the conference room on the second deck, they set-up testing venue with 5 stations. We made sure that it is a PCR test, quick swab inside nostrils and 30 minutes later we got our results by email. Easy. Too bad we had to loose some vacation time to make sure that it will be done. Also we've learn, that all crew members are tested on weekly bases. Go Royal !

I was trying to schedule it with Guests Services but all I've got it was QR code with link with registration to testing facility in San Juan after disembarking. Completely useless I had to take this in my hands as we are flying to Canada right after the cruise. So I talk to our concierge and the rest was handled with him. First they told me that they can provide PCR testing onboard by ship doctor (!) but I'll be charged for it. Once I finally found and presented section of the RoyalApp that is talking about free test, they came back saying that's only for antigen test (because they mention that in previous section in regarding to kids testing). Ehh Finally today I've got phone call with scheduled time and was reassured that test is complimentary I understand that this is the very first cruise for EOS after ~15 months but crew was on the ship for two months before sailing, they should be better prepared and synchronized with rest of the fleet. I'll update you how did it go.