Posts

256

Joined

Last visited

Days Won

3
alamode123's Achievements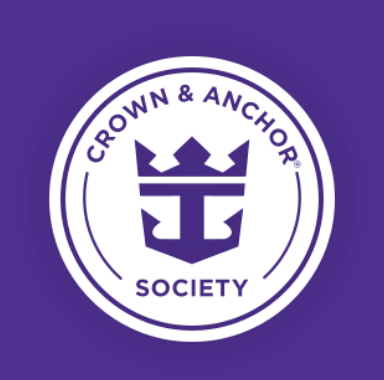 Diamond Plus (6/7)
342
Reputation
My point was you can't scientifically know one way or the other which is safer, because you can't get similar data to compare. Feeling safer, guessing it would be safer etc. isn't scientific.

The infection rates are measured differently on land and on a ship. On a ship, it's generally the total population that is calculated, hence the 1%. On land, it's the percentage TESTED, not the total population. If you're going with the scientific experiment theme, it's best to be accurate and compare apples to apples. On a percent of the entire population, ships and on land, the popular data isn't data isn't really what it seems.

That's what I have through work. It only covers actual medical expenses, not quarantine hotel costs etc,.

Yesterday there was a new travel advisory by the Canadian government. Just wondering what people are doing if anything? I'm 30 days away from my cruise and panicking.

So the reassignment counts, just not the Royal up? I think it's still worth the $400 bid for a Jr suite from a balcony room, extra points or not.

I originally booked a solo cabin for 8 nights on Odyssey on Jan 15th, 2022. Because of Royal's double points promotion, I should get 16 points. Royal then moved my cabin for COVID re-assignment to a regular balcony room (not solo room). Do I now get 32 points? If my Royal Up comes through, I'll be a solo person in a Jr suite. Will I now get 48 points?

I just put in my first ever Royal Up bid. Never heard of it before this thread. It could be dangerous to my pocketbook.

So the tests are done the day before you disembark? That makes me feel better. 8 nights solo in a Jr suite on Odyssey. I can't wait.

Wondering how the whole PCR test thing works for Canadians coming home. Is a 2pm flight home in Ft Lauderdale ok, or do I need to change to a later flight?

I rebooked Coco Cay $89, soda package $6, photo package $129 and a few others for two upcoming cruises. Saved around $400 from what i already booked.

Just got my cabin moved this morning.

I got my email the same day as everyone else, but still haven't been reassigned. Strange.

This isn't the place to discuss protocol effectiveness. PM me if you want to know stats on various effectiveness. Looks like you'll be surprised.

Not exactly a scientific definition of effectiveness. More like protocols you like or don't like. Contact tracing via the new bands is also very important. I've received one of the new cabin emails. I'm in a wait and see attitude. Better than cancelling cruises.

I pick the South Beach area near Lincoln Road on Priceline. They give you a choice of 3 or 4 hotels, but so far, I've loved every one they've picked. Saves a lot of $$$.