 Posts

30

Joined

Last visited
Profile Information
Gender
Location
Interests
tmp916's Achievements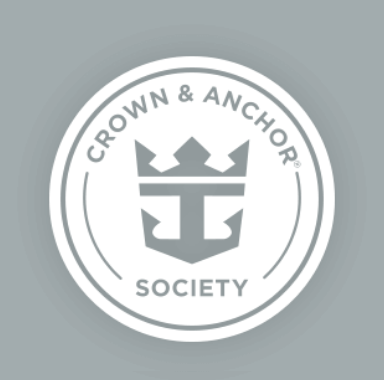 Platinum (3/7)
33
Reputation
Hello, welcome - 30 days to go!!!

They supply all the bathroom necessities so I would save space in your luggage for other things. I think you got all the items that I would bring. I like to bring an magnetic white board to hang on my door to let the other people I am traveling with where i am. I can't wait, I've had 3 cruises cancelled since this mess started and this will be my first one back

This is going to be a lonely cruise......

Let's get it started! Hello everyone.

Heymarco reacted to a post in a topic: What is the most frustrating thing about Royal Caribbean cruises?

My biggest frustration is the varying prices of everything from the cruise planner from ship to ship and day to day.

I got my vacation protection plan back on both of my cancelled cruises from March and May. I know at first my TA said they would not refund it, but she called back explaining that RC cancelled and the Plan was not able to be used. I guess this is not much help as my TA took care of getting it back, but you should be refunded it as long as RC cancelled and not you.

Mine dropped from $71 to $53 for a March 2021 spring break sailing.

March 28, 2021 - Oasis of the Seas

The family bonding. We usually try to go with my mom and dad, just having a nice scotch sitting out by the pool.

I got mine also about an hour ago, also only for two of us instead of 3. Also, they didn't give me the additional 25% on the FCC. Been on hold with them for an hour so far. On the bright side it really didn't take that long to get the FCC, even though it was not correct.

This is interesting. Especially stating if you have a fever, don't even show up and you'll get a full refund. I wonder if they require any proof? If not, this may give a lot of people a way out who were worried about the virus but didn't want to take a financial hit so they planned on sticking it out.

Balcony area is not totally private. You will definitely hear your neighbors and the partitions do not go all the way to the ground nor to the bulkhead, so there is a gap. Smoking is not allowed on any balconies. If you are at the railing you will see neighbors, above below and next to you. As far as valuables, I would not leave anything of value out there. I normally only leave a bathing suit or towels out there.

Can you point me to the videos you are referring to? I love the message board and would enjoy finding videos to prepare for our cruise too! Thanks! I'm guessing the videos Royal Cruiser was referring to are the blog videos. You can look at the those on the Royal Caribbean blog tab at the top of the page.

As a fellow lurker, thanks and hi.

definitely the earlier you book the better. It's all a shell game with the numbers. This new offer, though, actually saved me $100, but then it took away my $75 OBC, but still ahead $25.