 therealbigredrules
Members
Posts

26

Joined

Last visited
Recent Profile Visitors
The recent visitors block is disabled and is not being shown to other users.
therealbigredrules's Achievements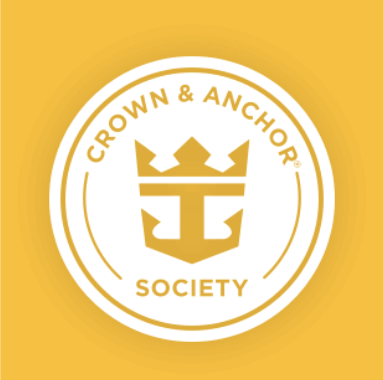 Gold (2/7)
21
Reputation
Unless I missed an alternative approach. It is needed if only 2 of the 4 in your group have voom internet. In our case, I purchased the full Voom package for my 2 kids. The 2 adults "survived" a week without internet. I had no issue paying for myself and wife to text (although other lines include this for free). The rub for me is having to then pay for the kids so the entire family could chat.

Note. The chat feature is not included as part of the internet package. It is an extra charge on top of VOOM. Distasteful / nickel and dime after dropping a few hundred for VOOM in my view.

That is what I plan to do rather than separate accounts. I just wasn't sure If it would work for everyone on one account - even those over 18. Sounds like it worked.

Under account on the Navica App you can set up multiple profiles. I set up profiles for myself, my one minor child, and went ahead and set up profiles for my over 18 child and my wife. I am now showing 4 different profiles under my one login. If this works, I will be able to see everyone's results under one login. much easier to track. If it doesn't work, I will just have everyone set up an account.

RCCL had to know long ago that they would be extending the expiration date. They strategically delayed this announcement. Using the previous expiration date as a means to push people on the fence to book during the more risky ramp up / return to normal phase of filling ships back up. Consumer behavior certainly is fascinating and hanging a lost FCC out as a carrot is typical. And the approach worked for me. I booked sooner with a less desirable Interary because I didn't want to lose my FCC. Certainly not the end of the world. Very happy to be cruising again. But it sure would have been nice to have additional time to book what I really wanted. But again, certainly not the end of the world. And given their cash position, it was a good business move. It is just especially funny when they wrap these shenanigans in an "exciting announcement"

For the trip / flight back from London I may use the government supplied test and then use the Certified Telehealth services from Onpoint. Certified Teleservice COVID Testing - OnPoint Testing (onpoint-testing.com) For $14 seems like the best price option. This test and proctor service was acceptable for a coworker of mine who recently flew back to the states from Paris. (For the pre cruise i plan on using the Abbott / EMED since it is one recommended by RCCL)

Jen, It gets even better. I booked a trip and purchased the RCCL cruise insurance. The cruise was canceled due to the pandemic. While I successfully navigated the world of the FCC for my deposit and I have successfully applied it to an upcoming cruise, they refused to refund me the cruise insurance I paid associated with a cruise that NEVER took place.

In most cases, but not always, I found coverage amounts to be better - for comparable priced policies - using policies not underwritten by RCCL.

Relax your grip Keep your head down

We are on the June 17th. Staying in London night before. We are doing a transfer via Stonehenge. They pick us up at the hotel. Should be a fun way to knock out a place to visit on way to ship. Link below. Southampton Shore Tour: London to Southampton, Stonehenge 2022 (viator.com)

Your logic and process is spot on with mine. Good to hear others are thinking the same way / process. We are traveling to London in June - out of Southampton. Emed covid test in US before Wednesday flight. Thursday arrival in London. Friday board ship in Southampton. I too hope to test on board ship for flight back. And I too hope the requirement is dropped by then. Cheers.

I'm about 60 days out and options are limited. Question: Does Royal ever add additional options or expand the number of spots available for shore excursions if demand is high? I'm sure people cancel and change which could open up some spots over time. But I was wondering if they might add capacity when booked up? I will probably just have to book on my own - not a big deal... but would rather be on their official tours if possible. Just not much available now. I don't really want to roll the dice and hope something comes available while on the ship. Thanks for any input.

Following. Very interested in how this plays out. I Welcome those who are traveling out of Southampton to share more as their information arrives on protocols over the next month or two. I'm booked on the June 17th out of Southampton. I Rolled the dice on this one a while back hoping things would clear up and we could make this trip a go. Go a smoking hot deal on flights 8 months ago for the family when no one was looking to go to UK due to their (at the time) quarantine on arrival requirements. Now that has gone away and fuel prices are up.... I really don't want to miss the chance of using these tickets. Flight cost now are almost Tripple Separately,.....Hopefully the US ends it testing requirement for coming back home to the states. Delta is confident that Covid entry testing soon will end: Travel Weekly

Respectfully, I don't hate Royal I simply don't trust them. They are an inanimate entity trying to conserve as much cash as possible to survive. It's been a tough few years. I'm well aware of the players I was dealing with and well versed in the third party contract Royal was selling. It's a very powerful and safe position to take for each entity, as they can point you off to the other guy. "He who controls the contract wins". So let's play….. The facts are simple. I have given Royal, AON, and ARCH a combined $1,516 for a cruise that never took place. I have effectively given Royal a $1,000 interest free loan for 24+ months. Which they will pocket if I don't book with them before the end of the year. Not a perfect situation, but I understand what I have. Separately, I have also given a combined $516 in a nice insurance commission kiss to Royal that they took straight to the bottom line, along with the underwriter and the insurance agency of record. 100% profit for a cruise that never happened and was canceled by them. As such, very limited, if any loss exposure is a pretty sweet deal for everyone except the consumer. I am well aware of which state each insurance entity is domiciled in and have had detailed discussions with the New Jersey, Florida, and Indiana regulators of record. I am well aware of the transfer of risks that has taken place across each legal entity involved and loss ratios enjoyed by the companies. You are correct, and I agree with your statement, "In theory I had coverage from the moment I booked the cruise." But that is not as powerful of a statement as you may think. What does this really mean and what is the actually potential loss expose of this specific coverage given the circumstances surrounding the cancelation by the cruise line. What does this really mean when talking about travel / cruise insurance and more importantly, a cruse that that never happened? What does coverage from day one mean in this case? That is the root issue. Many on the travel insurance side of this discussion have tried to correlate this travel policy to other types of "Day One" insurance coverage such as Auto coverage. This is nothing like auto insurance and give us an excellent example of why this is so different. With auto insurance you have an asset that is being covered day one along with related covered liabilities on day one. All of which could incur a full massive claim the second you purchased the vehicle and entered into an insurance policy. Second, the guy you purchased the car from cannot cancel the purchase after you have taken ownership. With cruise coverage, the potential losses exposure to the carrier changes over time. That is, you make your deposit at time of booking, you make your full payment 90 days before the sail date, you then actually take your cruise which then, and only then, opens up additional items that are covered by the policy. These are two vastly different things. My policy was only active for a few months before RCCL canceled the cruise. So what was the real exposer to a loss during the actual coverage time period? Well, you can argue all day long that I purchased a market basket of covered for various allowable claims / coverage. However, if RCCL / AON is going to place their argument on the concept of coverage from day one, there certainly could not be any actual cruise related claims. That is, no lost luggage, no medical claims while traveling, no transportation back home, no cool helicopter ride off the front of the ship, and or other items covered due to the actual cruise taking place. So in this example, what was their real lose exposure in my case? My $1,000 deposit? Or was it Zero since I entered in to the FCC agreement? What did I pay for this coverage? $516. In the worst case, No rational individual would pay a 50% coverage rate. Plus regulators would deem this rate abusive – and that opens up an entirely different problem for RCCL and AON.

I don't trust Royal as far as I can throw them. They refused to refund me trip insurance on a cruise THEY canceled. In this environment and even with a FCC, It is foolish to book a cruise with them until the very last minute. Too much can change outside of your control. Too much contractually in their favor once they have your cash. 90 days or 60 days out for full payment is too big of a risk. Especially if you have been burned by them. I've to a FCC burning a hole in my pocket and desperately want to travel. But no way will they get any additional cash until shortly before departure date.