 not easy being green
Members
Posts

70

Joined

Last visited
Recent Profile Visitors
The recent visitors block is disabled and is not being shown to other users.
not easy being green's Achievements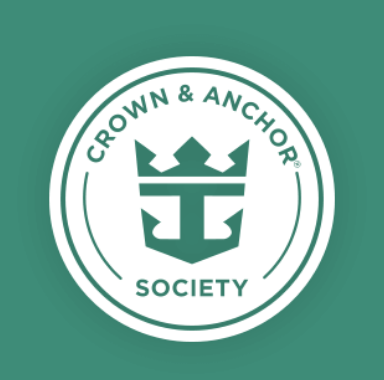 Emerald (4/7)
42
Reputation
Onboard, we went to Guest Services and asked that very question, because one stop was Coco Cay and we were worried about our kids spending money. They put a $ 1.00 limit on their cards so the card still worked but they could not spend any money. It worked great and this is what we do now every time we cruise. You have to be onboard the ship to make this happen, simple and easy.

Bummer all around - we are in the same ship as most people and now we are scrambling to get tested (very tight timeline before we leave for Alaska). Are trip is soon - really soon 2x the tests, hopefully 2x the fun! Regardless, Alaska here we come!!

Update today from RC - Back to the drawing board: UPDATE! Cruisetours: Guests must meet the above testing requirement prior to both their cruise and pre-cruise land tour. Guests should purchase an eMed Test Kit and bring it with them to meet the pre-cruise requirement. Guests who don't bring their own test kit to the land tour will have a test made available to them through a local medical service provider at their own expense. A few weeks ago this pre-cruise requirement was removed and today back in place

Please don't forget, United States is big and when you live near center of the US but not near a big city (think airports, or other kinds of transportation), then it also is not easy getting to ports. Depending on the port it takes about over 7 hours. About an hour drive to the nearest airport, then flying a day or more early, hotel transportation and also food, and even getting the Covid test is not easy where we live. Costs add up fast, so I do understand your comments about Australia. We always make the best of it, after all it is cruising and for now this is where all our vacation funds are for!!

I understand that the main point of this thread is about The Ovation, however this is fleet wide, and worldwide, seems like nothing is untouched. We love cruising (preferred choice of vacation travel) and understand that during these times it is not always easy to have everything go smoothly Bottom line is on a ship you are a fully "captive audience", and really don't have any choices when shows are canceled, or venues are closed. We sailed on the Allure a few months ago a few days not all most activities throughout the day into evening were canceled this included some venues onboard closed, no big shows. This was not listed in the cruise planner, and we heard the announcement mid-day. When we do a "land trip" (very rare nowadays) and things go south we can easily move to a different place, go back home or stay. Granted, we have not done much traveling over the last three years and on a ship, this is a totally different ball of wax. You can always reach out on social media go to guest services, and that is about it, you can't "leave and go to another place", check out, walk to another show down the street. I have never heard about anyone doing that on a cruise, leaving early by choice. Lastly all the prices have increased greatly for onboard and shore excursions. We do our best with vacation dollars, we live nowhere near a port, then you add the cost of testing and other expenses we hope that the ports of call are open and the staff aboard the ship can handle the full capacity. I am not "ready" to say well this is the way it is going to be, that might make us change the way we travel with vacations. You pay (in some cases) a premium price, I expect premium service.

I was not trying to confuse anyone, I apologize if I did.

One other thing to consider especially on an Alaskan Cruise is your current room facing land or water and what about the upgrade what side of the ship is it on and a much better room? Since the daylight is much longer we had a chance to upgrade our room on the other side of the ship and we ended up not going for the "sea" side of the ship. Planning on a lot of balcony enjoyment, when we take this cruise a few weeks!

Curt From Canada reacted to a post in a topic: What are your top 5 things that you can't live without on a cruise?

10-42 reacted to a post in a topic: What are your top 5 things that you can't live without on a cruise?

not easy being green reacted to a post in a topic: What are your top 5 things that you can't live without on a cruise?

Few things to bring: My S.O. Sometimes the kids/sometimes NOT Best effort to relax Few things I try and leave BEHIND ~ (Note never really happens) Stress .... HA Work computer Bad crappy cold bizarre weather Phone/watch ~ fully understand nowadays that will never happen Overly worked

Question we have not gone to Coco Cay since the "redo", I would love to do the water slide however the Beach Club is more (or less) my style. For a lot of money we could do both, I am wondering has anyone done both, also any pros and or cons. Last few times at Coco Cay we did not get off the ship. Thanks in advance!

My suggestion would be when you pay for most everything on a cruise you get a receipt, print it and bring it with you and show the room attendant. This has worked for me on every cruise I have been on, sometimes things do not get transferred to the actual people who are the ones carrying out the task. I am not saying this happens all the time, I bring it just to cover (again just in case). If this fails go to the front desk. We celebrated a mile stone anniversary, the champagne showed but not the decorations and I let the room attendant know and it was taken care of when we were at dinner!

We sailed on the Allure this past December, granted with everything going on in the world we thought that at that time, the Allure was showing a bit of age. Before the pandemic the Allure was supposed to be "amped" and that did not happen and not sure of the status now. Please don't get me wrong, most everything was wonderful, and other than showing some signs of age it was like I said wonderful. Thanks to Pandemic, our Symphony cruise was canceled and have not sailed on her yet (on the list way down the road), Below are some facts about both ships, and Allure is 8 years older than Symphony (sometimes newer has more to see and do). Allure facts: Symphony facts: Years old: 12 Years old: 4 Tons: 225282 Tons: 228081 Speed: 22.0 Speed: 23.0 Length: 1181 Length: 1188 Beam: 213 Beam: 217 Cabins: 2745 Cabins: 2745 Crew: 2150 Crew: 2394 Passengers: 5490 to 6314 Passengers: 5475 to 6314 Space Ratio: 36 Space Ratio: 36 Total decks: 17 Decks with cabins: 10 Total decks: 17 Decks with cabins: 10 Hope this helps

WAAAYTOOO reacted to a post in a topic: Anthem of the Seas - Dec 18 — Dec 26, 2022 8 Night Perfect Day Holiday Cruise

Cannot wait to get on board once again ~ in the process of getting ready for the end of the year holiday's 2022 (no matter what if any holiday's you celebrate or don't celebrate)! First day might be chilly, but the warm welcome and heading out on the open seas is what I am looking forward. Can't wait, only 236 days from today!!!

This helps explain some of the different categories on Royal Caribbean - I find this helpful and hopefully you will also find this tool useful: https://creative.rccl.com/Sales/Royal/General_Info/17055533_Recategorization_Trade_Grid.pdf Thanks

My personal warning is the "higher room" or class the harder it is to go back.... We always did smaller ships with RC and we finally just before Covid we did a newer ship (Anthem) we bid and were in a Star Class! YIKES, since then we have sailed a few other times and not in Star class, so we are now saving every penny, nickel, and dime so we can do Star Class again. We are sailing on the Radiance doing Alaska this year (hopefully 3rd time is a charm) and no Star Class, best part is the ship has no Star Class so it is easier to take if you know what I mean.

When we go to some ports, we stay on board - we have been to Coco Cay a few times and last time we did not get off. Pools were empty, and we had a great time, also the Schooner Bar is open, also coffee places. If you have never experienced the port (in this case Coco Cay) then I would do a walk around on your own schedule.