 not easy being green
Members
Posts

121

Joined

Last visited
Recent Profile Visitors
The recent visitors block is disabled and is not being shown to other users.
not easy being green's Achievements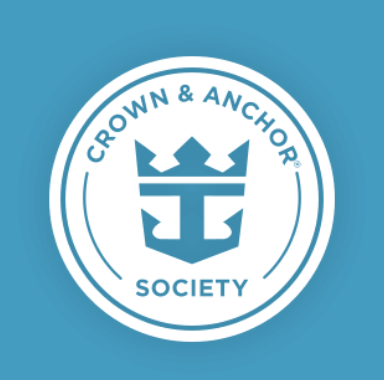 Diamond (5/7)
91
Reputation
For cruises over 8 nights you will need a proctored test as of today, we have always been using the eMed™ Enabled 6-Pack COVID-19 At-Home Test and Lab Report either from the RC website and or the eMed site. Cost is around $ 25 per test and all you need is an ID and an internet abled device that has a camera. However the way things are changing all the time when it get closer to December check the website. I check all the time nowadays, just in case things change and they do. The web and the app are slightly different with testing so double check.

This also seems to be happening when trying to log in not just to the cruise planner (trying to make a payment)

@D Alt Both the webpage and the app are acting up the last few days/hours. With a lot of the places to eat the app is only showing up to day 7 not day 8. IT glitch in the system, once again. The web page is showing Voom and Classic Soda (nothing else), me thinks it is broke

We use the app, and also have paper copies of all documents just in case - we tend to try and cover all bases. Nothing quite like the phone either dying and or no internet.

A lot of it depends on timing, and if space is available, if you have a TA check with them and let them do the leg work. If you book this trip yourself for the point they have a toll free number and you call them (points line) and they will call a number to RC to see if any upgrades are available and if this can be done. We have found sometimes it works and sometimes it really doesn't. We usually use points to help pay off the cruise, I think a long time ago we tried to upgrade and none were to be found. Good luck and let us know if this works or not. Thank you

Hi, we are doing a Trans Atlantic cruise in the next few weeks, because of the duration of the cruise we need to be tested. The web page states that this test doesn't need to be proctored and the app states it needs to be proctored. We have already decided to do the proctored test, just wondering... We called RC and one person said the web page, and we called again and they said no, the app is correct. Thanks in advance, always helpful here. Also if you leave from a different foreign port, is check-in at your "midnight" or the departing port? Barcelona is at least 6 hours ahead of us time wise.

Ha, most of my life I have been a day late (or short), as for going to "jail" I must first finish cruising....

Crazy read on RC with a dinner gone wrong: https://www.cruisehive.com/cruise-line-accidentally-charges-couple-almost-100k-for-dinner/81263

The Hotel Intercontinental, we stayed at this place a few times for ships that leave from PR. Granted it was a few years ago about 6 months before the Covid and they also have a casino on the first level of the hotel. Very nice property, also semi kid friendly (just in case)

I play craps only, I don't like other games and the best I received was a certificate for $ 100.00 off our next cruise. My SO, only plays slots and they have been comped a free cruise on a few different times. It really drives me crazy, I spend way, WAY more then they do and yet other than a blast I really have nothing to show. I did ask, and slots have the best "comps" in the house on most ships.

When I was a child my parents cruised a lot and we as kids went with them a few times (Never RC). About 20 years ago we had kids and we looked at a lot of different cruise lines to us then and even now RC has the best kids program! We even when they were super small had some of the people from the kids program watch them at night so we could go out. We have like a lot of people on this blog seen some small to major changes and to us dollar to dollar RC has about the best deals and most choices with rooms. With Star Class starting a few years ago, this is close to being on par with more luxury lines, almost no lines, beverage packages, early on and off. We rarely do Star Class, however, when we sometimes get the bonus we go big or go home. Over the years we have had a few issues with RC and 99% of the time any issue has been taken care of onboard, it has been a great ride and we are looking forward to the next cruise. Lastly, we have taken a few Celebrity cruises, same umbrella - we however usually do RC. The kids are young adults now we still find plenty to do onboard. No kids program until they have kids and NO RUSH on that!

Back a few months ago we were going to take a cruise with pre tour to Alaska. This is our experience and hopefully this helps you just in case. The pre-tour started in Alaska, and the ship sailed from Alaska and ended up in Canada. RC testing policy is always changing, and this is still ongoing. Our trip was a pre-tour of Alaska, then boarding the ship, thanks to Covid this was a three-year process. We did test before we left and we all were negative, however a few days before the pre-tour the Covid test for this part of the trip were no longer required. We had the test scheduled and wanted to make sure that this trip would happen. Great news is we were all negative. The pre-tour started, and we left from Anchorage, we then were going to tour around different parts of Alaska, two days before boarding we went back to Anchorage, where everyone on our bus went to the convention center to be tested before the (to me) the actual trip would begin/boarding the ship. At the convention center in Anchorage, you could do your own proctored test or use the services offered in the center at your own expense. To our dismay, one of us tested positive for Covid with the proctored test, and we made the decision to have the test redone using the service at the convention center, as sometimes you get a false positive. Unfortunately, at that point they again tested positive for Covid, and we were informed that our trip had come to an end. The tour people gave us a sheet that explained a few things about policies and next steps. They (tour group) said they would let RC know about us and our group, however, that DID NOT HAPPEN. If this happens to you, you must call RC, they will know you did not show up for boarding, they, however, will not know the reason and that can lead to missed chances of getting a refund. We recommend that you us this number: 800 256 6649 option 4. I would not call the loyalty line or any other line; this line is what you should call for Covid issues and this is what we were told. This line was answered very quickly, and they were very helpful explaining steps with us. We explained the situation and they started the process. A suggestion is to write down everyone's name who you speak with. Sometimes notes do NOT get carried over to the next time you call. In about a week or so we were refunded all the paid-for items on the cruise (Internet, drink, dining packages, and any tours). They also said they would start the process of the refund for the actual ship and the few days we missed on the pre tour. We had to stay several days in Anchorage because of the quarantine issue. One of the other issues was flights getting back home, because the original flights were from Canada and not USA. For a hefty change fee, we were able to change the flights. RC at this time will do a "refund" up to a certain amount for hotel and food. Save your receipts for everything, this is on you for this part. This is on the sheet below. With the published guidance from RC, the refund should take about 45 days and due to the high volume of calls it may take longer. We called after 45 days, and was on the phone for about two hours, during this call we were transferred twice. No resolution and/or refund in process. Day 60 same as before; day 70 after being transferred to a resolution specialist, I was getting nowhere and I asked to speak to a supervisor. They told me that this was as "high" as I could go in the company, I said then, "So you are the owner of RC?" and they hung up on me. Yes I was being slightly sarcastic; lesson learned. I tried to not lose it but I did that day. Day 90, I called, they did have most of the notes, was transferred again a few times and they then said it would happen, and the reason why the delay was the amount of money (we had a two-bedroom suite). Another few weeks went by with nothing again, and we were going to call again and surprise! we were refunded all except a few hundred (we think) and for now that is tabled. We are still very loyal to RC and we are looking forward to the next few cruises we have planned. Also now with the refund, we can pay off the next cruise in full. Before I forget, all the funds were returned to a credit card, and no future cruise credit although we did use some FCC when paying off this cruise. Lastly, use a travel agent, for 20 years of travel I was our unofficial TA, and never again! Let them have "fun" on the phone. RC Letter.pdf

If the ship is going to ports you have never been to, then you may want to think about that. However we did a Western Caribbean and we had already been to the ports (had no interest) so we stayed on board and had a blast with a ship that was very empty.

Is this a "Royal Crown Loft", I think this is great for 4 people with 2 being kids! We have had this type of room a few times and we are upstairs and the kids are down stairs.

Our first 20 cruises were not in a suite, for the 4 of us, we usually got 1 balcony room and then when money got a bit better we would get adjoining rooms (Kids in one us in the other). Few years ago, we finally had the funds to start doing suites, and yes it is an addiction!! Expensive, and to us worth it, four years ago we did the first Star Class and wow, $$$ and we love the perks. We do not do suites every cruise, with the diamond lounge and the casino benefits we still have a great time. Even if you are in an inside cabin, your loyalty still shows with some perks, this is one of the reasons why we ARE loyal to Royal. Nowadays, we go for the fun and that is it, still enjoy most everything and it is getting better all the time since Covid.