 Posts

32

Joined

Last visited

Days Won

1
Recent Profile Visitors
The recent visitors block is disabled and is not being shown to other users.
Scott M's Achievements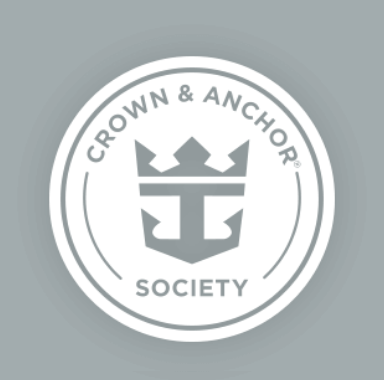 Platinum (3/7)
31
Reputation
Thanks Matt, I believe we are finally getting some progress. The latest twist, the manager said he was giving all 3 affected cabins a nice additional FCC for the issues we had. The FCC showed up for 2 of the reservations, but not mine. I doubt there is any way we can get that worked out without actually emailing him personally, probably a lost cause.

Anyone happen to have an email address to send to the customer service manager on Symphony? A month has passed and we are seemingly not getting anywhere with a reimbursement for covid quarantine. Last we are told is shore-side is waiting on word from the ship. Marcel is the manager I dealt with onboard, I hope maybe he can get the ball rolling. So incredibly frustrating.

I am under the impression it will be money back in the original form of payment. Since they have yet to provide me any details, I may be completely off.

I couldn't agree more, I was INCREDIBLY disappointed in how this was all handled. The way they isolated, and treated, those on deck 3 was horrible. I tested positive the day after our first 3 did, and fought to stay in our balcony room, and have my wife brought back up to me. At first we were told it couldn't be done because of the ventilation system, but then magically the captain said it was ok for us to be in our room, but my mom and mother in law had to stay in prison because my dad was negative, and my 11yo son, who was in my MIL cabin was negative. They wouldn't let them shift cabins. Mind you, my 11 year old was on a separate reservation with my MIL, but nobody ever bothered to ask who would be taking charge of him. Took hours to get medicine, only checked on a time or 2. Food at times took hours and often delivered to wrong deck. We followed the rules, and didn't leave the room, but we could have gone anywhere, there were no checks on anything. Our room attendant offered every day to clean our room, but we declined to be safe. In the "prison" they had their food left outside the door, the staff would knock and run away. Stacks of empty plates/trays lined the halls for hours. It would take hours for them to give us daily results for those testing negative. Heck, the day I was really sick, they told me I tested negative before calling an hour later saying I was positive. I too could go on, but it was so poorly handled I can't even do it justice.

Long story, but we were on the July 23 Symphony sailing, and a couple days in half our group tested positive (4 of 8). To say I was disappointed in the way some of our group was treated would be a huge understatement. Again it's a long story, but for the 2 that were sent to the deck 3 "red zone", it was akin to being in jail for 4 days. It was obvious many others around the ship were sick (nasty coughing often heard), we did the right thing after self testing, and paid the price of a horrible 4 days. Anyway, has anyone else dealt with the reimbursement process? Tips? Timeline to get communication from RC on how to do this? Thanks much, Scott

Anyone know if Royal serves Jim Beam Red Stag at any venues on Symphony? And is beer such as Mic Ultra still in aluminum bottles? Thanks!

A few years ago we stopped at Honeymoon beach on a catamaran excursion. In July we are going to be in St. Thomas again and would be interested in going straight to the beach, no set excursion. Anyone ever to this? Would it be better to just go to Magen's bay? Thanks!

Same cabin type? obviously a difference in length right?

We are on July 3, I will have to swing by the casino and say hi, assume that's where you will still be?

Our July 10 Symphony is cut, just got word we were able to get on the July 3 Odyssey, pretty excited! First time on this class of ship, looking forward to exploring something new!

July 10 here, a couple weeks ago I gave it about a 5% chance of going, I am much more optimistic now! If it were an August sailing, I would be very optimistic.

I'm a funeral director, I have seen the worst COVID has to offer. That being said, I love cruises, my wife and I are fully vaccinated, and I will gladly put on a mask, follow any new rules, and get on a ship today! I understand there would still be a risk, but I believe it would be safer than going to a local restaurant and much more enjoyable.

We shifted 4 cabins from July 2020 Freedom to July 2021 Symphony without a problem using our TA. No July options out of PR 2021, so had to shift us somewhere.