 Posts

36

Joined

Last visited
Recent Profile Visitors
The recent visitors block is disabled and is not being shown to other users.
roundabout's Achievements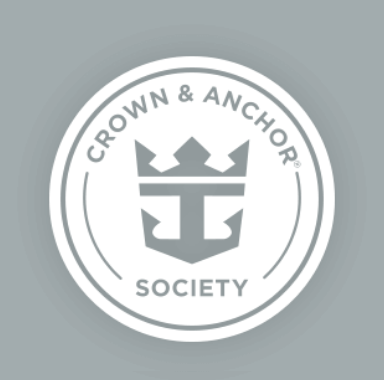 Platinum (3/7)
27
Reputation
Stopped reading those - time for author/Insider to stop milking a single cruise with such garbage. No more advertising money for them from me...

I wish testing for common cold, flu and the like was more common - and most importantly, people would not go on vacations or work in the office if they have one of those. So sick of (pun intended) catching something on vacation or in the office.

Earliest you can test is 22nd.

Apologies somehow missed this credits machine did not work anyway and our young lady spent >$50 over several days.

Yes, I've been using the classic one since we started cruising (7? years ago) and now our 8 years old daughter uses it on car trips, and I have bought emeterm bracelet for myself. Both work great - emeterm supposedly can be used without gel but is more effective with it (works for me without, some people who tried did need gel).

:(. Sorry there are no appointments. I was able to get an appointment as I had a bit more time before the cruise than you have (the appointment was scheduled for just 2 business days before the cruise, per their rules). There was someone very recently who was allowed to board with a photo of old DL iirc (lost wallet), expired passport is way stronger identity proof than that.

Not to mention having peace of mind for covering any contingencies that could result in a need to fly internationally (everyone, regardless of age, needs a passport for that - which was the reason why my daughter has a passport).

$60 expedited service fee if I recall correctly.

Depending on where you live and when you are cruising - same or next day in-person passport service may also be an option. See https://travel.state.gov/content/travel/en/passports/get-fast/passport-agencies.html and yes, cruise qualifies for international travel definition (did this for daughter back in September as her passport was expired, though being 7, she didn't strictly need the passport).

On Anthem both in Dec 2021 and two weeks ago, there was a water kettle in my balcony cabin.

In September on Oasis, $25 credit was posted to account on the last day of the cruise. Make sure minor's card is used in arcade, offer is only for minors.

Slots open up in the app at 8am on the port days. App was also misbehaving for those reservations back in December Charge I think is $30 for the "extended experience" (but I am not totally sure, maybe it was $20 - figured I'd give you worse # first)

jejojoju reacted to a post in a topic: xSAILEDx Anthem of the Seas - March 20, 2022 - Orlando/

[email protected]

/Nassau

I am super excited! However I'm now also obsessing about a last-minute quick business travel to UK - I was notified just last Friday and am flying out this Sunday. Have not traveled under this employer yet - talk about hectic getting all the arrangements in place while navigating company travel policies that are new to me.

Looks like the most common kf94 (South Korean standard, similar to N95) mask design. These are my choice of masks due to range of sizes available and thus good fit, good protection, comfort. I do use a clip to keep loops off the ears if wearing for a longer time.