Posts

1,325

Joined

Last visited

Days Won

6
ellcee's Achievements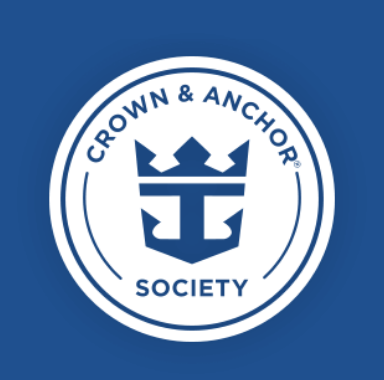 Pinnacle (7/7)
1.6k
Reputation
Scooter6251 reacted to a post in a topic: Anyone else encountered bar drinks that are suspiciously weak tasting?

Baked Alaska reacted to a post in a topic: Anyone else encountered bar drinks that are suspiciously weak tasting?

I'd think it was a random occurrence since it's not something people complain about on here or on Facebook.

I'm so sorry to hear about your pup! Love the blog so far. Grossed out by cilantro in the shower. No thanks.

I'll third the book carrying - which I do with when i'm not solo anyway. I enjoy getting a table in a nice restaurant myself, getting a glass of wine or a drink and eating my meal while reading. If you want to meet people, book a tour, tours are great for meeting friendly people. My March solo cruise - I booked spa services which isn't something I normally do. It depends on where I'm going and what my destination is but I tend to like the solo time. I don't necessarily need to chat with people but I do welcome it.

If I'm cruising with people I like the MDR mainly for the experience. If I'm solo I want the specialty restaurants for the food and the quicker dinner times. I find the food is better out the MDR but everyone has their own opinions.

Wherever the spa is - Vitality bar I think is where it is.

It was a few years ago a friend and husband separated right before cruise so they swapped me in.

I travel solo when I can. I love it and love doing what I want when I want. My only tip is to be prepared for people to comment or ask why you're alone...or be told how brave you are (I think that's a female thing). People mean well. If you're open to it you will meet other people. I enjoyed the excursion I did and it was great to meet so many new people and share the experience. Side note and not cruise related but travel related - my tour to Italy solo was the best experience ever, two years later I'm still in contact with a bunch of people.

I live around the same area you do. The drive is almost pleasant, I say almost due to whatever traffic is around. The last time I left there was none. Love the pups!

The anxiety just reading the title of this thread gives me....

Core market would likely mean certain age groups and types of people who generally cruise.

I would call Royal or your travel agent. If not, as soon as you board you go down to dining and have them add your person. I did this with 15 people and multiple reservations. I'm not sure if it's changed since the pandemic so I'd call.

OO! I just realized I'm in March too for Anthem, the 6th. Although I'm thinking about switching to another date to see friends ive haven't gotten to visit in Texas the month before so not sure. I love the convenience of Anthem and that there is no flight needed.

I live an hour from the port (without traffic) and was surprised at how easy it was to get there. The parking is easy. There are signs and people everywhere to point you where to go once you're there. Also easy to leave.