Posts

1,286

Joined

Last visited

Days Won

6
ellcee's Achievements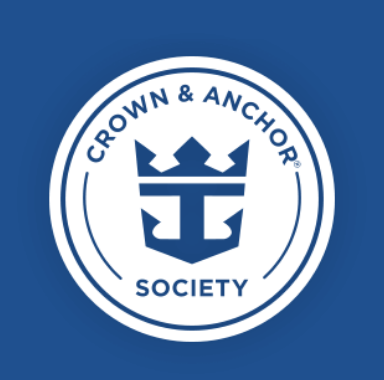 Pinnacle (7/7)
1.5k
Reputation
As a solo cruiser or a cruiser who travels with others but wants her own room - It's expensive. There are times the solo rooms are worth it and there are times it's worth it to get a regular room. I have to do a lot of research and saving for every cruise.

I feel like all cruises have transportation as an excursion for the way back to the airport but not sure about to the airport. I used booking.com for a car service in 2019 in Rome. I'm sure there are other travel sites that do the same.

Adventure. Took me til Harmony to be obsessed!

We all get what we pay for. I may be slightly jealous but I also didn't spend what you did so until I do I need to keep my comments to myself.

I did not love the WJ or the MDR coffee. I'll take your "burnt" Starbucks everyday over the WJ and I don't judge people for how they take it

Zero. I have trust issues and a bunch of FCC. Sigh.

On that train... My cousin reacted horribly to the vaccine. Inflamed rashes all over her body that lasted for 10 days. She's now seeing an allergist/immunologist to monitor - her symptoms were bad enough to skip the 2nd shot according to the CDC and her doc. While talking to the doc she realizes when she was sick in April it was likely covid since she had these same symptoms on a smaller scale (and had antibodies). No one thought she had Covid in April because her symptoms weren't the norm. She works in the ER so she had PLENTY of opinions.

Got the first shot last week. Was on a waiting list for extras so got lucky and was able to get it before my time. I am not really a vaccine person, I only get the flu shot every few years but I REALLY wanted to see my family and they all have either comorbitities or work in health care. so got it already. We lost a family member recently (non covid related) and it was worse because we couldn't gather afterwards due to everyone's health concerns. I started looking up cruises immediately.

I'm in NY. A few upscale restaurants did that near me.

I actually only check in every so often because talking about cruising right now is depressing...

I'm still not sure I care about what rules are put in place for me to cruise (get me out of my house) but I'm still not comfortable being around groups of people and won't be until I have the vaccine. My first cruise will likely be local so I don't have to fly. Who knows, it's not like there are any options to cruise at the moment.

I've cruised solo a few times and any event I tried to go to was poorly attended. The last one was a trivia where there were a bunch of couples which in my opinion is the exact opposite of what was expected. Most definitely not looking for a relationship while cruising but I do love meeting people.