 Posts

142

Joined

Last visited
Profile Information
Gender
Location
Interests
Recent Profile Visitors
The recent visitors block is disabled and is not being shown to other users.
Swar's Achievements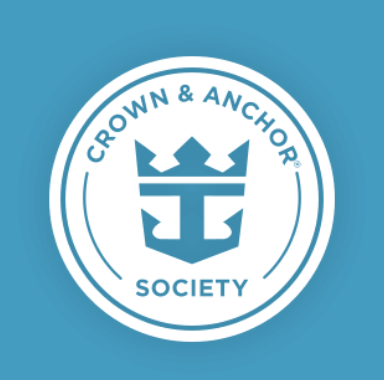 Diamond (5/7)
150
Reputation
Bette... Going to be in Danali 22 - 24th via train from Anchorage. Staying at Princess Loge. Staying in Girdwood, then 360 Hotel in Seward 26/27. No tours, just roaming around. Looking forward to linking up. Maybe drinks on the 22nd.

My wife and I are on this trip. Currently I'm in the Florida Keys storing sun for Alaska. We fly out the 21st to do Danali, Girdwood and Seward on our own. If anyone has time for a meal, check out the Double Musky in Girdwood, Alaska. The two best meals I have ever had in my life! Have not been in over 10 years, but the reviews seem to still be very positive. We are spending 2 nights in Girdwood to have dinner there twice and so my wife can finally experience the place. Girdwood is also a great place to hike and has a sky lift that runs up a local mountain. I am not being paid for the plug. lol https://doublemuskyinn.com/ https://www.alyeskaresort.com/

In theory. I have heard of some cruisers not being allowed to drop off bags extremely early. We have never had a problem.

Reading about the cost of the UDP makes me glad I made Signature and Diamond. Between the 4 drinks pppd, unlimited drinks in the casino, free wifi, and two printed pictures /cruise we get to gamble up to @$200 /day for what a UDP would cost. Forgot to mention, we are on semi free cruises due to gambling. Not gloating, just cannot believe RCL gives us such great benefits. Only cruise line I plan to be on except for unique experiences (river cruises etc)

Any of the peeps, in hot tub, ever get out to pee or do they have iron bladders? The world wonders...

This scenario seems to encourage people to not admit to a positive COVID event - especially since the majority of COVID cases are asymptomatic or just an annoyance. Just as I couldn't imagine someone sharing the fact they have a cold or flu. Seems more prudent to wear a mask, stay 6 feet away from people when possible and enjoy the cruise. Of course I would report the positive COVID result immediately and quarantine. Sure I would...

Our main course was surf and turf and we split a 2 lb lobster. unlimited everything.

We did Wonderland once. The "show" was ok, but the food was not to our taste. I wish they would replace all Wonderlands with a Mason Jar or Hooked.

The Tampa Bay area has done studies to remediate the low bridge problem. The most viable option is to build a Port outside the Sunshine Skyway Bridge. A manmade island area near the northern part of the bridge) has been mentioned. Many years and $700 million away from an answer though. "The Port Authority would build the terminal on an artificial island created by the dredging that would be needed to create a channel for the ships"

lol scheduled and then delayed for 2 months.

I was on a B2B in January with wife. The day we got off 2nd cruise, we tested positive for COVID. Only reason I did a test was for a colonoscopy (following week)and before I started taking the crappy tasting stuff. I would prefer to have the test than require people to have the shots. I prefer neither overall.

We did a free Casino cruise 1 - 8 April on the Wonder.

Go with an open mind. It is a cruise, so never too bad. I am a tad spoiled.