Posts

20

Joined

Last visited
Recent Profile Visitors
The recent visitors block is disabled and is not being shown to other users.
Qeytondude's Achievements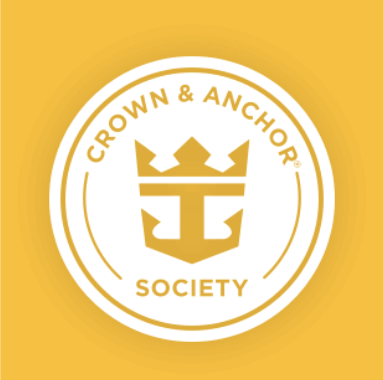 Gold (2/7)
9
Reputation
Our niece will be going on her first cruise in Sept. She loves her Monster drinks, and we told her that we haven't seen them on board. But we do recall seeing Red Bull. Does anyone know the 2022 cost per can on board If she doesn't by any drink package? Thanks in advance

I see it as a very nice gesture used to test market a service level change prior to implementing across the board. Once this is policy they will drop the extra point. I have no problem with the change, as long as we get our ice delivered twice a day, I'm fine with it.

8-9 for beer 10-11 for a basic drink, think jack and coke 13 for fancy, think Kraken Colada; Miami Vice all prices pre tip (18%) from Oasis last week

just off yesterday; no discount cards offered on our voyage

just off Oasis yesterday. 6180 passengers we were told. I didn't find the wait (if any) to be long at the bars. I am one to walk up and order, rather than wait for a roaming server. We are not real late night people, so not sure how busy the clubs are after 10. I will say the main dining room seemed short staffed though. First night was a disaster, but by the time the second formal night came it was a well oiled machine, and you could easily notice the hustle in everyone's steps.

We drive down from NH one or two times a year. Most often Waze takes us over the GW, but once we went via the Tappan Zee ( yes I know I'm showing my age). This year was a Friday departure, and I thought it would be rough, we had good weather and an early start, with lots of company compared to a weekend, but not really all that bad considering. I think it all depends on how comfortable you are driving in some traffic. The port is super easy to get in and out of. Its only about ten minutes to 95

On one of our summer sailings a helicopter (don't recall if NYC, or Port authority) started showing off for us shortly after the bridge. It was bobbing and weaving, and then moving in parallel to us sliding front to back, even did an arched fly over to entertain the other side. Only lasted a few minutes, but amazing to see.

Thanks, how do we go about redeeming the offer, do we need to visit the voom desk on the day we want to use it?

I seem to remember reading somewhere on the board that one of the perks of reaching Diamond was free or reduced wifi. I checked a PDF benifits comparison I found on line, but it didn't mention wifi. Any recently new Diamond level folks that gave sailed and don't usually buy a wifi package, please let me know if you were offered any wifi perk once on board. Thanks in advance.

Don't forget there fax is an option too. Starting in Late Jan I used the Web form, then E-mail and finally a fax about two weeks ago for our cruise starting April 1st. Never heard a thing back, but we made final payment with our TA, and the confirm came back with the credit showing right under their OCB, so I guess it worked, RCCL just didn't bother to reply. Best of luck !

We suffered near instant (ok, by day three) delamination back on the first week of Jan '22 on Anthem; seems like a very large 'bad 'batch of cards. Hope they fix it soon, we like to keep them as souvenir.

Check out https://www.cruisedeckplans.com/DP/deckplans/youtube.php?id=15457 it's a large corner OV

Thanks everyone, Christmas came early for us, notified last night they accepted our bid (7 days before) OV to un obstructed Balcony

For those that have been lucky enough to win a Royal Up bid, please share the number of days prior to sail day you were notified. Thanks

@cdixon22 Thanks for confirming, I was suspicious when trying to use a 10% off reward and my TA said she wouldn't be able to transfer back to the agency and I would be stuck dealing with RCCL if I used it . Between this and a few other issues, looks like its time for a new agent.