 Posts

231

Joined

Last visited

Days Won

1
Kathleen's Achievements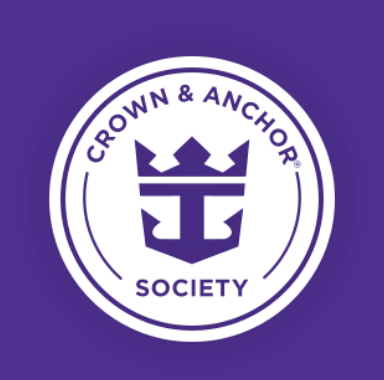 Diamond Plus (6/7)
183
Reputation
We're in a 2 br Aqua suite on 10. You could be just above us!!!

Glad I was able to get into cruise planner today. Even though what I wanted to purchase was just $20 cheaper, it was the price I was willing to purchase at!!

I'll play. My husband sent his in Monday July 19. Although he doesn't need it for 5 1/2 months, based on what we were reading he included the expedited fee. Fingers crossed he receives it by Jan 7, 2022!!!

We very much enjoyed those sea days on Navigator, and if I'm not mistaken it is similar. In fact, when we went, ours was a 9 day cruise and included Labadee. Due to weather we skipped Labadee and arrived in Curacao the night before the morning we were due to arrive. Enjoyed this as it allowed you to venture out and see the night life, which was easy there because there is a great development right by the port. It looks like you can't loose with either. Have a great trip.

Wasn't a fan of Dominican Republic when we were there but that was a number of years ago. Loved our ABC cruise on Navigator. Remains one of my favorites, and Bonaire was a favorite of the 3, so #2 for me.

Just checked the price on my January cruise. It's approximately $150. Do you remember what you paid @wannabecruiseexpert. Trying to gauge what a good price is since I've not followed photography pre-cruise prices.

I've tried getting into cruise planner for days (5 at least) now with no luck. I even tried incognito and still got the same "sorry for the interruption" message. Just checking to see if others are still having the same issues.

Mariner of the Seas 2011. Start of a beautiful Relationship. Only one cruise prior to that: Premier Cruise Lines: 1988

Nassau. Never been a favorite.

So I watched the video and he mentions it is numbered 1-5 for drop off. Do you know what number SC drop off should be?? Looks like 7:23 mark was at end of drop of and right before pick up. Is this correct?

I'd love to hear this also. We are scheduled on our first SC cruise in January and it is on Oasis also. Please post about the Miami Port and SC when you return. I'd love to hear all about it.

Wow, Living in KY, it's pure luck, if you can get ahold of a bottle of Blantons.

Helloooo fellow cruisers. Just booked this 10 day Caribbean Cruise. Feeling hopeful once again. Even though it's plenty far away, let's get our planning jam on!!!