 Posts

392

Joined

Last visited

Days Won

2
Kathleen's Achievements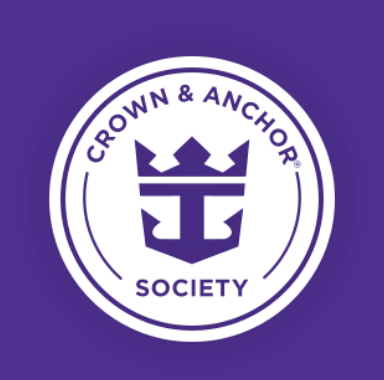 Diamond Plus (6/7)
353
Reputation
It stayed on Eastern time if I remember correctly and I guess I did not have an issue until we got to Costa Maya (I think). I was not paying attention to the time announcement and went by what my phone had switched over to because I had my phone on wifi. The ship time was an hour ahead of what I had, making people who had purchased the excursions late if they failed to go by ship time. Fortunately we were sailing Star Class and the Genie arrived to walk us off the ship at the correct time. We were not ready as we thought we still had an hour but hustled up and were just a few minutes late. There was another couple on the excursion that also made the same mistake and we ended up waiting for them about 45 minutes. I believe due to their lateness they were tracked down on the ship as they came running to the excursion!! Weird experience as I didn't remember this ever happening to us before. From now on I will pay closer attention and ask my steward . I also think it is mentioned in the nightly newsletter in your cabin and in the APP.

As others have said, there will be an announcement as to when the ship is cleared and you can exit. Because our phones automatically set themselves to the current time zone, that is not always in sync with ship time. We found this to be an issue on our last cruise. We waited over 45 mins for a couple late for an excursion because they were using local time and not ship time!!! When you leave the ship, you will need to take a photo ID with you as well as your SeaPass card. Have this with you so you don't wait to disembark and then have to go back to your room to retrieve your ID. Another lesson learned the hard way. Happy Sailing

Ovation actually has an indoor pool area that you will find is used. They also have an outdoor pool area if you like. The adult solarium on the Ovation is my favorite solarium on any class ship.

I love this. Thanks for passing this little gem along!

Try messaging them on Twitter. I have found I get an answer fairly quickly on there and if they don't know the answer, they will message me and tell me what steps they are attempting to get the answer for me.

We've stayed at the Hyatt Regency Miami a few times and have liked it. Nice location on the canal into the Bay. We had a great view of the canal last time.

We tested in the wee hours of the morning (around 3-4 am) with no problems. Took just a minute or two for the proctor, about 5 minutes to confirm ID and test kit, about 5 minutes to test, 15 minutes to wait and a few minutes for the proctor to confirm negative and explain your results.

I think since the only information you can find on the RC website is too open ended, I'd message them on Twitter with your reservation info and question. I find them very good at answering questions or finding out the answers to questions they don't know the immediate answer to.

Thank you. Ashamed that doesn't include Quantum class!!!

If you are in a suite, I believe on Quantum the suite lounge will be open from 11-11 for complimentary beer and wine, which further reduces your need for a drink package. A tip in the suite lounge is not required but will go along way in exemplary above and beyond service for the remainder of the week. I highly recommend a tip here at the beginning and ending of the week, especially if you found a bartender who took a personal interest in you. They do not receive an automatic gratuity on your complimentary beverages.

We got about 1/2 way into the channel. I was not disappointed with what we witnessed. In 2021 we returned to Alaska on a land trip and were treated to Glaciers Galore in Kenai Fjords boat tours. I totally agree that there are many excursions that allow you to see glaciers, although smaller, more up close and personal. I am like you, just sitting and enjoying the Alaska scenery was enough for me and has me wanting for many more returns.

Was this May 2019? We sailed Ovation then also and I believed it was her first sailing in Alaska from Seattle. I remember it being Royal's first embarkation from Seattle and it was a mad house!!!

We sailed Ovation May 2019 and loved it and I was looking at the same cruise you just booked. We are currently booked on Celebrity for the first time for 2023 Alaska but are still looking!!

We loved the White Pass Railway out of Skagway. Some incredible scenery and vistas along the way.

We wear sea bands from day one and believe they help. You will find many staff often nibble on green apples and this is why, as others have said before.