 Posts

253

Joined

Last visited

Days Won

1
Kathleen's Achievements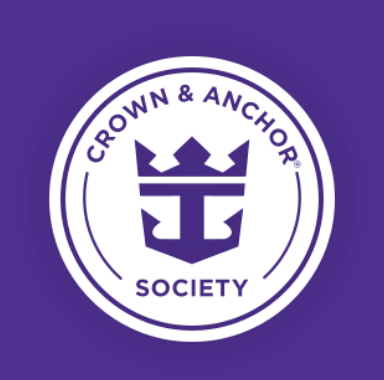 Diamond Plus (6/7)
208
Reputation
Kathleen reacted to a post in a topic: Asking for help on easiest way to get Covid test on Saturday. My pharmacies are booked. TY

As @Mattsaid above, one of the release times is November/December. Back in 2019, pre Covid bookings, the next year's bookings that extends the current available booking months, would be released in November and December. In November 2019, you could book up through April 2021 before the release of new bookings. When they released the new bookings later that November and December, you could then book up through March 2022 for most cruises. They seemed to be released in a step system as to which country itinerary you were seeking to book. For example, Carribean and Alaska might be last week of November, Europe and Asia, first weeks of December and Australia middle December. These are just examples and not indicative of which order they were released as my memory has faded since then. I found this from 2019 after answering. Scroll down a few answers on the below link and you will see the schedule from 2019 @Matt posted then. This should give you a good idea about what the step release program looks like and approximate times.

A banana daquiri with coconut rum or a strawberry colada are favorite pool side drinks of mine!!! Thank you for reminding me, I needed that!!

Sounds like I should splurge and stay at the Pan Pacific. Still a lot of time but I do love to advance plan.!!

We are scheduled to sail from Vacouver Oct 2022 (fingers crossed Vancouver is back to being a cruise port then!). We generally book Hyatt Regency when we can as our son is an employee and often times the discount is too good to pass up. It appears Vancouver has a Hyatt downtown. How far from the port is the Hyatt. We will be there 2 days. Is there another hotel you would recommend that might make it even more special since this is my first time in Vancouver. Everyone's expertise is welcome, especially all the Canadian expertise!!

Got a nice chuckle from that!!

I just booked UDP on a 10/03/2022 cruise on Quantum. 10 days for 194.00. Thought that was to good to pass up since there are 5 sea days!!

SebagoSue reacted to a post in a topic: Time for some fun dreaming: What ports of call would you like to see developed?

steverk reacted to a post in a topic: Time for some fun dreaming: What ports of call would you like to see developed?

Okay if we are dreaming then I would love Oasis class ships to stop at the following: 1) Aruba, Bonaire, Curacao (southern caribbean), 2) Turks and Caicos (I understand that Carnival holds the right to stop here), 3) St Lucia. I would also love a Eastern Europe itinerary in an Oasis class ship.

@PG Cruiser I beleive that is Endicott Arm and Dawes Glacier.

I am now team 17! I took the leap and booked Crown Loft 1710 on Oasis. Thanks to all for sharing your thoughts.

Thank you to everyone who so kindly shared their expertise. That's why I love this blog and it's contributors. I am now leaning towards team 17. It will be a 10 night cruise, does that change it for anyone? Also, am I correct I want the side and not the back?

Looking at 2 different suites on Oasis. They are seperated by just a few hundred dollars in price. The first is the Crown Loft Suite on 17 side or Owners Suite 1 BR. The balcony on the Owner's Suite is much larger than the Crown loft but I've read others say that they love deck 17 and it's proximity to Suite lounge, CK and Suite Sundeck. Any thoughts and suggestions are appreciated.

I would do it in a heartbeat, especially if it is your first visit to Alaska!! At the end our Alaska sailing, I would have loved one additional week.

https://www.st-martin.org/us/covid-19/terms-and-conditions-of-travel?dt=1628873071471 The official tourism website for St. Martin, (the french carribean side) says: "Cruise port The reception of cruise ships is prohibited on both sides of the island. The refueling of cruise ships is authorized." So it may be that all cruise ships are prohibited, no matter what countries they visit. It seems unclear between the 2!

Do the Oasis Class ships have the thermal spa? We really enjoyed it when we sailed Alaska on Ovation but then again it was cooler weather. I might not appreciate it as much in the Caribbean!!!