 Posts

47

Joined

Last visited
mike2608's Achievements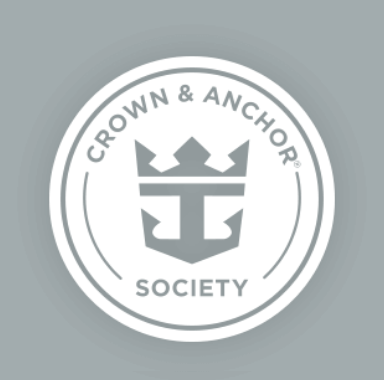 Platinum (3/7)
12
Reputation
Do they serve oysters in the windjammer on the oasis class ships at either lunch or dinner?

I am going on an Oasis class ship in late Feb to early Mar 2023 to the Caribbean and am curious what the usual ship capacity is during this time, whether it is pre-covid, during later stages of covid 2021 and 2022. Just curious and am looking forward to cruising.

I will be on the be on the Symphony East Caribbean

With the voom internet package will I be able to look in on a web cam at another location IE: pet resorts, or do I need to get the voom with streaming?

I was thinking with new guidelines by the CDC that RC might extend the pre-test out from 2days to 3days. I think that would be much more convenient for us cruisers.

With the new CDC report guidelines regarding cruising, do you think that Royal Caribbean will stop pre-testing for covid prior to boarding a cruise ship? Only 216 more days until I go cruising! I have to admit time is flying by

Is there a You Tube Q&A today?

How about 1 check-in baggage that has a mix of you and your wife's close and then each have a carry-on along with the smaller bags (Laptop bag/purse) that can be placed under the airplane seat(assuming you are flying in) just a thought.

I thought it was very funny

Can't wait to try the creme ala puke and marmot stool

It has been 5 weeks since I placed refund on my dinner package. Will it be a good idea to go thru the FC to get a refund return?

My cruise is not till Feb25th 2023 and thru my agent I have the air2sea plane tickets. I was wondering when is the best time to fully pay for the cruise or just wait till I hear from my travel agent. Everything is all ready reserved except for the hotel stay the night before the cruise. Looking forward to hearing all of your suggestions. Happy Cruising!

When is the best time to book a hotel? I noticed the further out I look to book a hotel the more expensive it is. EX: Feb 24th 2023 Friday for one night @ hotel in downtown Miami is $399, but if I book say July 22 2022 Friday the price is $235 for one night. Suggestions please.

I read an article that RC had a job fair in Spain and thousands of people showed up looking for jobs and they also had a job fair in Trinidad and Tobago which was also overwhelmed by applicants. I know it will take some time to get people trained and their travel documents in order, this is good news especially all the concerns I have been hearing about the staff shortages going on.

Is it a good idea to use lanyards and keycard holders during the cruise? And also using luggage tag holders on the luggage for the cruise?