Posts

209

Joined

Last visited
Recent Profile Visitors
The recent visitors block is disabled and is not being shown to other users.
fa-li's Achievements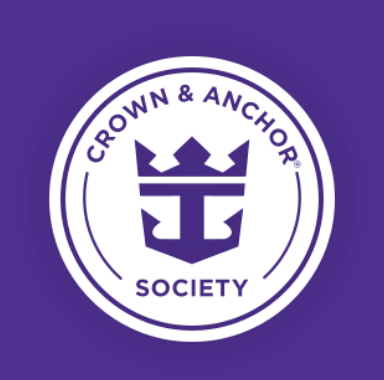 Diamond Plus (6/7)
252
Reputation
When we had this happen for our Caribbean cruise in April, it turned out to be because they were consolidating excursions. Smaller excursions we booked got canceled twice, and the only ones left were cattle calls with over 100 people crammed on a boat (this was for a snorkel). We didn't understand this dynamic until it was too late and really hated the experience. Not saying this is what is happening in Alaska, but it might be worth confirming group size if you rebook, and considering doing something with a private tour if you don't want to be in a crowd.

For what you want to do in Curacao, I highly recommend reaching out to Edo at VIP Curacao. http://www.viptourscuracao.com/ He will customize a tour for you that can include all three, and your guide will drive you everywhere. We have done this twice now, and had two completely different tour days, both amazing. We happened to have Bernice training as a guide on our first tour, and she was so good we requested her again when we went back. She took us to local lunch spots with great food both times. We didn't want to shop, but it was an option and she did show us around the shopping area in case we wanted to go back. In addition to all the usual tour stops - the plantation, a snorkel one trip at the turtle spot and the other at the tug boat, scenic overlooks, the bat cave, etc - she also was willing to hike to the top of Mt. Cristobal with us and on our second visit she walked us through a neighborhood that has engaged in a mural painting revitalization project, where we saw some beautiful paintings and learned a lot about local culture. Basically, anything that you are interested in, this tour will cater to. All of their guides are very good and Edo's communication is superb. Just tell him what you are thinking and he will make it happen. Or, if you have no idea, ask him to curate a best day for you.

If you like to snorkel at all, do not miss Woodwind drift snorkel in Bonaire. Totally awesome experience

jabberwk reacted to a post in a topic: What are some things onboard the ship that just make you cringe?

FSUFAN reacted to a post in a topic: What are some things onboard the ship that just make you cringe?

FireFishII reacted to a post in a topic: What are some things onboard the ship that just make you cringe?

D Alt reacted to a post in a topic: What are some things onboard the ship that just make you cringe?

Stelkp reacted to a post in a topic: What are some things onboard the ship that just make you cringe?

The Leupold I bought for my Alaska cruise in 2013 are wonderful. And they have, indeed, held up well. A nice thing about more expensive binoculars (these were in the $300 range back then) is the stability control they provide. When the view isn't shaking, it's much easier to zoom in.

Following! We loved our Baltic cruise. Be sure to stop in Hell Hunt Pub in Tallinn. Great beer and food!

We have had more noise from connecting rooms in the middle of ships than forward or aft for some reason. Aft cabins are my very favorite and I'd put up with a lot of noise before wanting to move. But I suspect you will not hear much anyway. Enjoy your cruise!

I think it varies not just by ship but also by cruise/passenger makeup on same ship. Voom was fairly good on Harmony last week. A couple on second leg of b2b said awful the week before bc there were so many teens onboard for spring break.

Same for us in 2013. Just remember that part of that land is Canada!

Last week on Harmony, we felt the day one lunch was better than the night one dinner. The filet was not the best steak I've ever had, but the short rib thing at lunch was definitely up there. To your earlier question, we did make a standing CK dinner reservation ahead of time, but ended up on several nights asking the maître d' to adjust it and it was not an issue. One thing I wish I'd known, for our first time Oasis class sailing, is how much later entertainment skews than on smaller ships. You may already know this if you've done this class before. But I felt a 6 pm dinner would be as late as I could go, and I was so wrong. We ended up with very little to do until after 9. After a few nights of this, we adjusted to a later dining time and were much happier. Finally, you will adore that CLS! I don't think I can ever go back to a single bathroom, or to not being right by CK. Plus, the room was so blissfully quiet!

Apparently test results name must match passport name. My husband is a junior but created his emed account with just his name. When he logged in to do the test, the proctor caught the mismatch, and had him log off and make a new account. I don't know if it would have been a problem for boarding, but it was for verifying identity to take the test.

Yes, have done this with no issue. We regularly walk around the ship with a glass of wine, most often that we have bought onboard but there is no way to differentiate.

Just got back from our Harmony sailing. I stressed about the tests, too, and now feel silly. It was so easy to do the at-home proctored test! I played around with my phone and laptop cameras the day before and discovered it was easier for me to use my lap top. I set it a little more than arm's length away so that I did not have to angle the top down very far to see the test on the table. The instructions from the proctor were very easy to follow. The second proctor who came back to read the test was harder for me to understand because he was a native Spanish speaker and spoke veryveryfast. I told him I couldn't follow him and he (adorably) chanted to himself "slow down, slow down" and then he was very easy to understand. So it's ok to just talk to the people you are working with, which set me at ease. The test itself is exactly like many others I have done at home before going to a party or visiting vulnerable people, so that part was easy. I could see if you are not someone who has tested yourself much, it could be slightly more difficult, but honestly the proctor instructions combined with the images on the screen make it pretty easy. Anyway, OP, I think the overall message you are getting in this thread is that it will be ok whichever you choose. Happy cruising!

Oh, Pooch, I'm so sorry! That is crazy!

Oh I'm so sorry! When we've seen your group, y'all seem to be having fun. I guess it shows time with family can be good even if the outside stuff isn't going to plan. I hope the last few days are better for you.

We are two days in to our first crown loft suite. I'm not sure how we can ever go back to a single bathroom We started in junior suites. It's a slippery slope!