Posts

69

Joined

Last visited
Recent Profile Visitors
The recent visitors block is disabled and is not being shown to other users.
fa-li's Achievements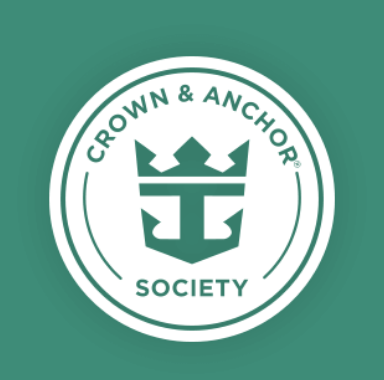 Emerald (4/7)
81
Reputation
Sitting at the pool where I'm staying in Cabo, and watching Navigator make her way in to port. Thought I'd post a photo in case anyone on the boards is on her and wants to see "themselves." Sorry it's not a better pic, I only have my iPhone

We plan to do the art walk when we're there https://bethechangesxm.com/colormesxm/ It's nothing formal but seems like a fun way to wander the little downtown area.

I have done several tours over the years with Paris Muse and all were wonderful. However, this was during stays in Paris, not as a cruiser so might not work for you. If you're looking for something that includes round trip transportation, you might have luck over on the cruise critic boards, or with viator

I echo the idea that it's fine to just leave your beach bag on the boat. I do bring my phone, and most times have ended up making friends on the excursion that I want to save their contact info. Also, not everyone is in the water all the time, some never actually snorkel, so there's always someone to "watch your bag". Do bring a little cash to tip the boat crew - they work hard!

What do you suppose they do with the stuff no one picks up?

I tip in cash, 1s and 5s throughout the cruise for drinks, as well as 20s to put together bigger tips for cabin steward, waitstaff, and anyone else at the end of cruise who I appreciate. Precovid, envelopes were provided on the last night. Someone can say if this is still a thing. I also tip cabin steward upon arrival, saying thanks for having room so perfect. I've found this goes a long way throughout the rest of the cruise. If you do any shore excursions, it's nice to tip in cash, guides and drivers. Basically I bring piles of cash lol.

We sailed in a jr suite on Explorer in 2020, and loved the cabin. We felt we had more space, and better laid out, than in some Grand Suites we have stayed in. I loved the walk in closet, and the sitting area. Granted, the bathroom is nicer in a GS. But I would not hesitate to stick with a JS for 3 on that ship. DD will be on a sofa bed either way, and the closet is big enough to change clothes in, so you actually would have more flexibility for privacy than a GS with just bathroom and main cabin.

This question sparked a lot of fun conversation! We realized that most often in port, we are rushing to do things, and lunch is just whatever works. Most dinners, which we make an effort to be sure are good, are onboard the ship. Having said that, the day we wandered Tallinn, Estonia, on our Baltic cruise, we wound up having a fantastic meal at Hell Hunt Pub. The beer was good too!

Last time I cruised with family, I asked our TA to put onboard credit on their account (basically I paid into their cruise) and I made a little card for Christmas that said they had it. This worked well, mainly bc my aunt likes to shop onboard. I doubt it would have been helpful for prepurchase excursions.

re: toddler RC will never frown at your choices. However, please keep in mind the people who have shelled out extra money to eat in specialty restaurants. I'm sure you would take your angel out of the restaurant at the first sign of fussing. Unfortunately for us, the last time we ate at Chops a couple was there with their toddler to "celebrate his 1 year birthday" at 8 pm after a long port day. That child screamed, cried, and threw food the entire time we were trying to enjoy our meal. It was hell. The wait staff kept offering to box up their food, or switch to room service but the couple would not hear of it. Again, I am sure this would never be you. But it might be easier to plan on the nursery so you don't have to be on guard and prepared to leave, and you can enjoy your meal while allowing others to do the same. On the other hand, same cruise we shared a MDR table with a young couple and their 8 month old, who was an absolute delight. If your toddler is one who happily amuses themselves with the toys you bring along, and enjoys the parade of food coming to the table, while quietly babbling to themselves, specialty dining should be no obstacle. Only you know your child well enough to make the call.

Your report is getting me so excited for our Harmony cruise! Requested to follow you on the gram so I can see all the pics!

Just want to say thanks for getting the Tab jingle stuck in my head! Tab Cola what a beautiful drink! Tab for beautiful people! Tab, you're beautiful to me! 16 ounces and just one calorie! Tab it's so darn good, and sugar free! Can't remember where I put my phone or keys most days, but that song comes right back

Good advice here, Steve. I would add, since I have spent the last few months helping a few "older adults," that if you were able to find these boards, determine that it was worth asking your question here, then set up an account and return to the boards and post your questions, I am sure you will be able to navigate the proctored tests. You may be so comfortable with technology that you don't realize how challenging those steps you just completed actually are for many older folks. I'm wishing you a hassle-free embarkation and a wonderful cruise

There was a fascinating segment on Science Friday last week about these masks and singing acoustics!