Posts

29

Joined

Last visited
fa-li's Achievements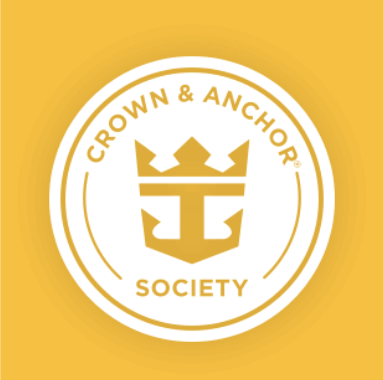 Gold (2/7)
26
Reputation
I'm curious if there's a target date for full capacity cruises to resume? Do we think by spring it will be like old times? Or are they taking it more slowly?

I haven't done star class yet, but for crew bringing me drinks I always tip extra. I find it gets me treated like a princess every time the server sees me, and I figure if a few dollars is that appreciated, why wouldn't I give it? Likewise, by the end of a cruise, we have tipped our cabin steward at least a hundred. $20 to say hello, $10 if I make a special request, $20 halfway through the cruise to say thanks for such a great job so far. And a bigger tip at the end. Like with the drinks, I've found this leads to extreme attentiveness and anticipation of my wishes. Now, I'm sure whatever I spend in tips doesn't come close to the difference between sky and star class cruise fares, so maybe if I was spending more I'd expect to have to tip less? Nah, probably not.

Can someone walk me through checking that RC has my correct email? When I go to my account profile, I can update my phone number but they do not have a spot for email address. When I click on email preferences, it just shows choices to receive offers from. Sign in information has my email as my sign-in, is that enough to make sure that is correct? Thanks, I feel like when I'm trying to find something in the grocery store and I'm standing right in front of it!

Momof4crazytocruise reacted to a post in a topic: TA - Looking for Recommendation & LIft and Shift Question

A third vote for Michelle at MEI!

@sparklymermaid, you may have better luck asking about specific shore excursions over on cruise critic boards. They have a Royal Caribbean section as well as sections for each port. There is a long history of people asking about specific excursions by name. Having said that, I've been to the main points that are on this particular tour and as long as you can walk a mile on cobblestones, you should be fine. There are a few stairs, both in the city parts and within the church at Our Lady of the Rocks, but you sort of shuffle along and I don't remember it being overly difficult. Even if your pace is the slowest in your group, each of the destinations are fairly compact. You ought to be able to keep your tour in sight even if you lag behind a bit. Hope this helps. Kotor remains one of our favorite port stops, so beautiful!

Thanks @twangster that's helpful Coming from NC it's a tough call to fly or drive. Trying to do a full comparison so it's good to have an idea of cost and hassle to factor in.

I think I've seen in the past that it's possible to book a shuttle to the airport at the end of the cruise and sometimes an actual excursion on that debarkation day that ends at the airport. Not seeing this option for our Harmony April '22 cruise. Is it likely they just don't have that squared away yet? Or is this listed somewhere in the PC other than shore excursions and I'm missing it? Jus trying to compare our options for getting back to MCO that day. Thanks for any insight!

plus one for the travel hair dryer. I love this one https://www.amazon.com/Babylisspro-Tourmaline-Titanium-Travel-Dryer/dp/B003QKL5YQ/ref=sr_1_2?crid=3KEJGRC15O81Y&dchild=1&keywords=babybliss+travel+dryer&qid=1626726451&sprefix=babybliss+travel+%2Caps%2C215&sr=8-2 light weight in your luggage but powerful and anti-frizz. Also dual voltage which is nice for other travel.

joshgates reacted to a post in a topic: Adventure of the Seas - July 10th 2021 - How many questionable life choices can I fit into a week?

WAAAYTOOO reacted to a post in a topic: Adventure of the Seas - July 10th 2021 - How many questionable life choices can I fit into a week?

This is good info, thanks. Do most people tip in the hundreds of dollars range for CK?

@Lovetocruise2002 Thanks for the rabbit holes! Afternoon productivity went out the window and I am reading up on all your adventures!

Wow, thanks for all this great information! So helpful. I wish all of life's questions could be answered as easily as those I post to RCB message boards! I'm even more excited than before to be giving CK a try!

We will be on Harmony next spring, the first ship we've sailed with a CK. I can't quite picture how it will work. Do most suite passengers just eat there every night and never go to MDR? Is it as varied, and indulgent enough, to make that a viable option? Or do most treat it as a specialty restaurant and only eat there when there is something appealing on the menu, doing either specialty dining or MDR most nights? I keep seeing that it offers "lighter fare." I definitely don't want to feel like I'm dieting on a cruise, though I'm all for healthy options. We often like to order an extra entree in the MDR to sample and share. Is this a done thing in CK as well? And how about the staff? We love getting to know our servers over the week and having them get to understand us. I assume this happens in the CK, but if you switch back and forth, do you lose that in the MDR? Finally, do you need reservations for breakfast? We've always loved having breakfast in Chops on smaller ships, and often felt we had it almost to ourselves. Does CK get super busy in the morning? Any insight appreciated. So happy to have silly little details like this to obsess over again!

We did a large group on Rhapsody once. Instead of jamming us all into one table (28 of us), they gave us three tables in a corner of the dining room. This allowed us to get up and move about our tables to talk without bothering anyone else. We switched up who sat where each night and the servers never missed a beat. It felt like we had our own private dining room, and we really got to enjoy each other more than if we'd been stretched down one long table. The one tip I have for this is agree within your group how long you will wait for folks to appear before you order. Staff will generally wait until everyone arrives unless told otherwise. Not a problem if your group is full of prompt people, but if you have regular stragglers you might want to say "we only wait x minutes past seating time"

Hydrow rower here. So do concept 2 rowers require some sort of interface to work? I was planning on just jumping on and rowing to a workout on my Hydrow app on my iPhone. Or is the PM just for tracking your meters, etc?