 Posts

146

Joined

Last visited
Dimension's Achievements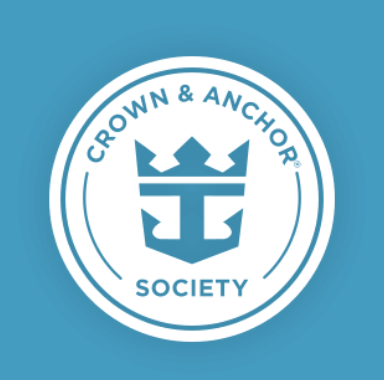 Diamond (5/7)
120
Reputation
I am finding conflicting departure times online for our sailing. I am finding that some websites are showing our departure time as being 4:30PM as well. I believe that the 4:30 departure time is the correct time for I am seeing more sites showing it as being 4:30 rather than 6PM.

I just looked up our Miami departure time and it looks like we are scheduled to depart at 6PM. https://www.cruisetimetables.com/cruisesonoasisoftheseas-03nov2021.html

This is interesting....I had to call Royal over the weekend for I am actually unable to view my e-docs at all so they emailed them to me. I just took a look at them and mine are showing my 2020 version in which we were initially scheduled to leave from Ft. Lauderdale at 4:30. At least your documents are showing the correct port departure.

My March sailing is showing $70.99 for the water park and $160.99 for the Beach Club . I would say buying the Beach Club this sailing was the correct choice.

From what I have seen in the past $79 is still a good deal for the water park. I believe that just like the Beach Club it is normally well over $100 per a person. If the park was at $70 when I booked the Beach Club I most likely would have booked the water park instead. Since they were the same price I decided to get the Beach Club so that I can at least say I tried it once. I am doubting that when wife and I go back to CoCo Cay in March the price of the Beach Club would still be $79. I am figuring that by Spring of 2022 we will see the prices back to normal if not a little bit higher. Especially with the cost of fuel and food going up in price on what seems to be a daily bases.

I would think so since other people have reported that when they were the first ones on the ship when the restart took place their rooms were ready when they boarded. Why would they not be they have a few days to clean them. With a couple of open days one would think that the rooms would be scrubbed from head to toe.

Looks like we have a change in our itinerary. We are now going to Costa Maya which I guess is good for me since I have never been. I just got the email notice a few minutes ago.

You are correct in that reservations for the shows need to be done onboard. The first day of our sailing you will then see the shows within the app.

I have not since CVS is only 15 minutes away from the house and is free. Call me cheap but the cost of the kit is more than what I would spend in gas to get to CVS.

Congratulations on getting married! Savannah is a great city to visit. I went there about 3 years or so ago and really had a great time but then it is hard not to have a good time when the city does not have a open container law. My wife and I want to get back there for another visit one of these days for a quick weekend get away since we live in Atlanta.

If anyone is going to CVS to get their COVID test you can now book an appointment online for Monday the 1st. Just booked mine online.

I would check the prices as well once we are on the ship. From what I saw on the main blog is that the prices on ship are pretty good right due to reduced capacity. With that being said I ended up booking the Beach Club pass for my wife and I since everyone is saying that the current price of $79 per a person is a really good deal. Since they keep adding more people on each sailing I expect that my March cruise back to Perfect Day will be at full capacity the price for the Beach Club pass will be back up around $150 or more per a person. I hate to go to the Beach Club on my first visit for most likely we will be at the club and not really see what the island has to offer or we will end up exploring the island and not spending much time at the club.