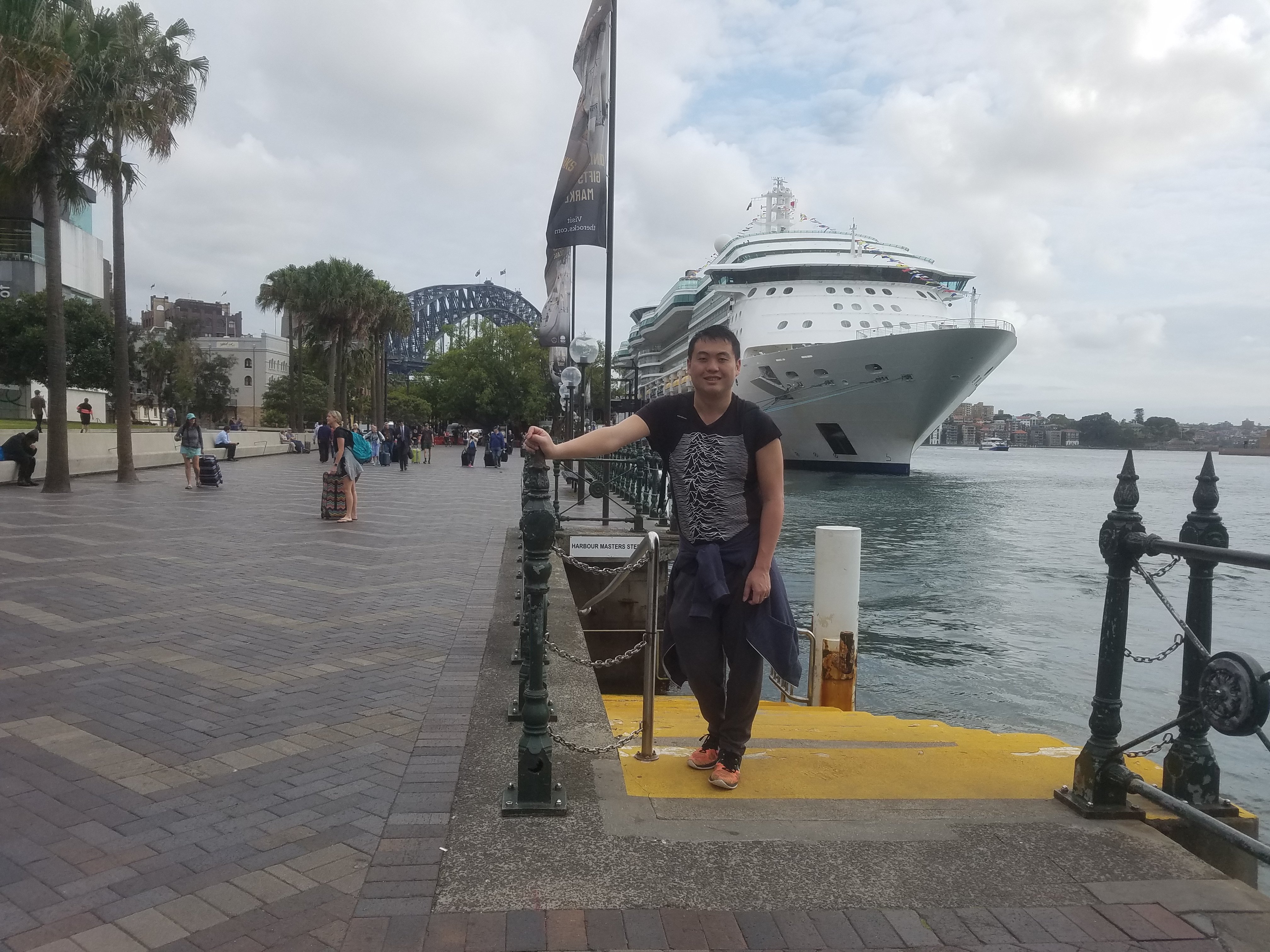 Content Count

73

Joined

Last visited
The comments section are not so friendly though

To be honest, the script has flipped and currently New York/New Jersey area is doing better than Florida/Texas. I'm sure if Cape Liberty can't sail, neither can Florida or Galveston

I had a comp for March 12th Spring Break 2021 sailing canceled. Moved it to March 12th Spring Break 2022. However had to give up my extra Large Balcony room 13232 for the 4 of us, and just settle for an regular Balcony and an Interior with 2 of us in each room. At least we were able to find the Balcony and the Interior across the hall from each other and it was $400 cheaper. The difference was there was no kids sail free for 2022 sailing vs 2021 sailing. So my wife and I had to use our tier comp separately vs combining together with a better room and still not pay for the kiddos. Could be wors

I'd agree with you if only the U.S. was reacting this way (especially on the playing politics part). But the entire world is going through this and acting this way. I also feel like once you personally know someone whose either gotten seriously sick by or lost their lives over this virus. Your perception of this virus starts to change, like what happened to me.

I heard currently its 60 confirmed positive and 200+ additional with flulike symptoms.

So I called Club Royale and canceled my comped 4 nighter on the Enchantment on April. Will be refunded tax+port fees + $886 FCC, kinda low since the room is a JS. But they did say we can apply the FCC with future comps to pay for price difference in upgrades. Also I wonder since the comps are being refunded as FCC, whats there to stop people from just randomly booking every offer they got until July (even if they have no intention of going) and then cancelling on purpose just to rack up on the FCC.

Yea I'm trying to find out about this too. I have a JS booked in April, probably the last comped JS I will get based on my play. Hate to lose it since it's the sailing that will help me reach Diamond finally. It'll be great if I can just change it to the same sailing in like September or October (the price is similar)

https://www.washingtonpost.com/world/2020/02/28/coronavirus-live-updates/ Starting to get serious! If this keeps up, Royal will be banning Californians by the end of next week.

Jzx1103 reacted to a post in a topic: Who would ever let go of your child, even if there was no glass there?

Honestly I wouldn't be surprised if within a few weeks, the entire European cruise industry shuts down like it did Asia. I'm not how how the cruise industry survives. Especially if some experts predictions come true that the Coronavirus is here to stay for the long haul.

Royal just banned Italian travelers or people who's been to Italy last 15 days.

South Korea was added by Royal Caribbean last week for additional enhanced screenings, along with Japan, Singapore, Thailand, and Iran. The Italy thing literally started 3 days ago, I'm guessing Royal will do something about Italy soon as well.

Looks like Royal has added South Korea, Japan, Thailand, Singapore, and Iran to the list of countries with extra screening needed. I'm surprised they haven't yet outright said you mustn't been to those places recently. S Korea, Japan, and Iran are all on the verge of full blown outbreak. S Korea looks like the next Wuhan.

Well this probably answers the question as to why the Virus spreading was rampant on the Diamond Princess

It would actually be a nice gesture if Cruiselines did that. It doesn't really cost the cruiselines that much money to do so. Its basically helping people achieving some benefits faster, ane might even entice some to cruise again after the bad experience.

Im starting to think maybe RCL should start considering Singapore and Thailand as well when it comes to countries you shouldn't have been to prior to boarding. They are starting to lose track of how their new patients are getting the infection.