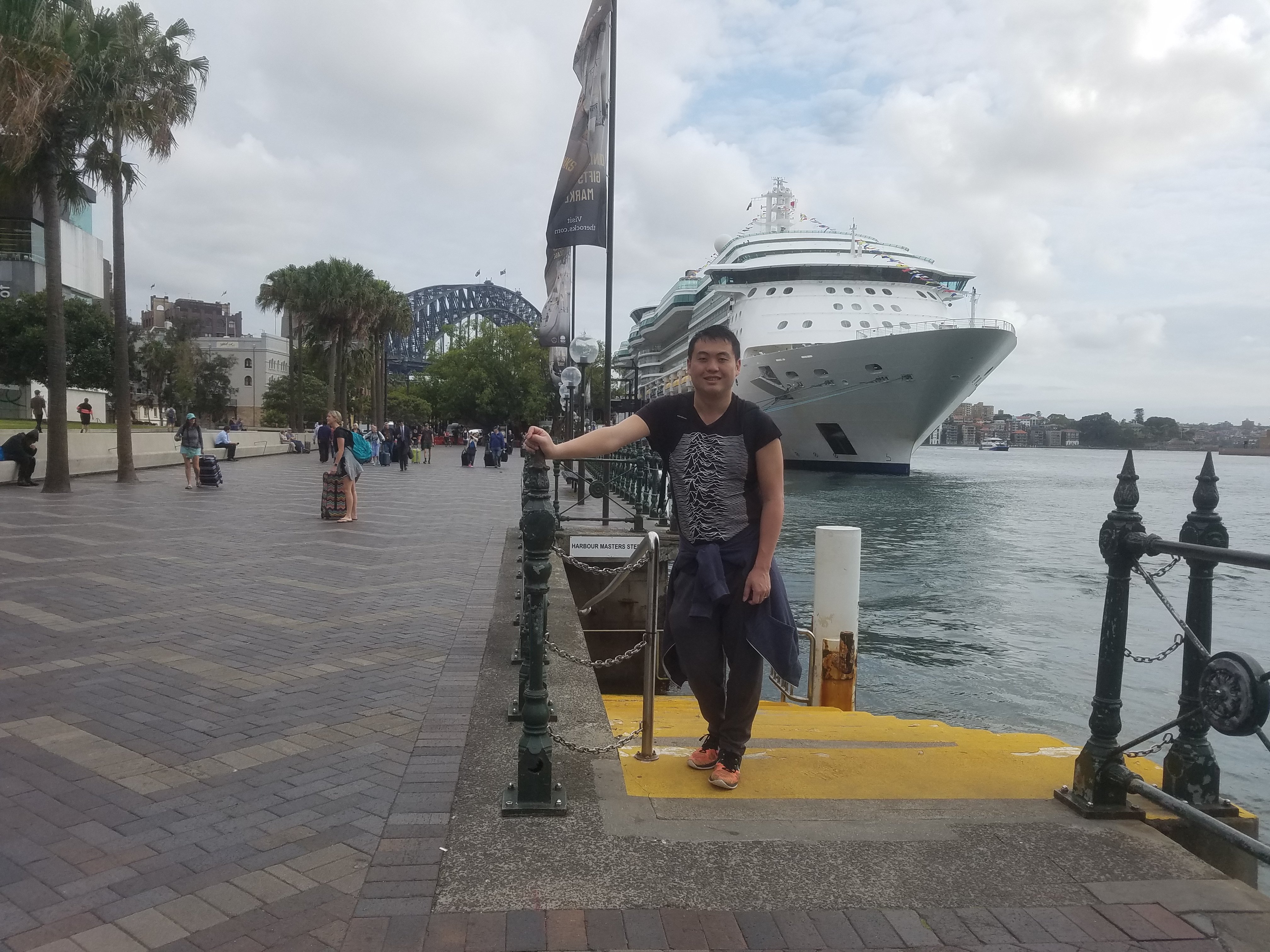 Content Count

64

Joined

Last visited
Jzx1103

reacted to a post in a topic:

Freedom of the Seas Fatality?

Honestly I wouldn't be surprised if within a few weeks, the entire European cruise industry shuts down like it did Asia. I'm not how how the cruise industry survives. Especially if some experts predictions come true that the Coronavirus is here to stay for the long haul.

Royal just banned Italian travelers or people who's been to Italy last 15 days.

GeorgiaGirl85

reacted to a post in a topic:

New Health Screening

South Korea was added by Royal Caribbean last week for additional enhanced screenings, along with Japan, Singapore, Thailand, and Iran. The Italy thing literally started 3 days ago, I'm guessing Royal will do something about Italy soon as well.

WAAAYTOOO

reacted to a post in a topic:

New Health Screening

Looks like Royal has added South Korea, Japan, Thailand, Singapore, and Iran to the list of countries with extra screening needed. I'm surprised they haven't yet outright said you mustn't been to those places recently. S Korea, Japan, and Iran are all on the verge of full blown outbreak. S Korea looks like the next Wuhan.

Well this probably answers the question as to why the Virus spreading was rampant on the Diamond Princess

Zambia-Zaire

reacted to a post in a topic:

coronavirus causes quarantined cruise ship

It would actually be a nice gesture if Cruiselines did that. It doesn't really cost the cruiselines that much money to do so. Its basically helping people achieving some benefits faster, ane might even entice some to cruise again after the bad experience.

saytheb

reacted to a post in a topic:

New Health Screening

SpeedNoodles

reacted to a post in a topic:

New Health Screening

Im starting to think maybe RCL should start considering Singapore and Thailand as well when it comes to countries you shouldn't have been to prior to boarding. They are starting to lose track of how their new patients are getting the infection.

teddy

reacted to a post in a topic:

New Health Screening

"Novel Coronavirus Travel AlertsUPDATED ON FEBRUARY 10, 2020TRAVEL RESTRICTION UPDATERoyal Caribbean has ended its temporary general restriction on holders of passports from China, Hong Kong and Macau. The general restriction was adopted last week in response to numerous ports and governments around the world restricting travel for Chinese passport holders, often with little advance notice.Now that these governmental restrictions have been clarified, we are able to clarify our own policies. Our 15-day restriction on all individuals who have traveled from, to or through mainland China, Hong Kong and Macau remains in effect, and so do restrictions on individuals who have been in close contact with persons who have traveled from, through or to China, Hong Kong and Macau in the past 15 days.We maintain a list of our current boarding policies for all travelers, together with a list of current local travel restrictions at https://presscenter.rclcorporate.com/pr ... rt-holders. We encourage holders of China, Hong Kong and Macau passports to be aware of the potential for a disrupted vacation, and to contact us with any questions."

SteveinSC

reacted to a post in a topic:

New Health Screening

Jzx1103

reacted to a post in a topic:

Anthem & Potential Coronavirus

By the way according to them, they didn't place the ban originally due to fear of having Asians onboard, but more so because some countries are barring ships with Chinese onboard to dock and Royal didn't want to deal with that mess. But currently all countries barring Chinese to dock are countries near China. Royal already canceled Asian sailings anyways so there's no point to that ban here in the states for ships going to the Caribbean or Mexico.

Yea you're not racist, you're just prone to fear and hysteria. Asian people who's not been to Asia recently are no more dangerous than any white or blacks that hasn't been to Asia recently. Royal is already banning anyone whose been to Asia recently. Which is enough!!! Btw if you're that fearful, you should just cancel your cruise instead of having those that really want to go be punished just because of their ethnicity. Better safe than sorry right?

Royal just lifted the ban on Chinese passport holders. Back to only banning people whose been to the region. https://www.royalcaribbean.com/cruise-ships/itinerary-updates

I actually wondered, if someone was too scared to go and wants to cancel (or want to cancel for any other reason), but want a refund as well. Couldnt they just lie and say they've had dinner with someone who was recently in China last night or something, and get denied boarding and get their refund? Or am I missing something.

As of now it seems more plausible that this was just a typo by the person whose responsible to enter these figures. I saw this on other forums. The current JHCSSE count on infections is 24,613. Now you're putting this tencent screenshot with 24,589 in the deaths column without considering the gap between the two is just 24? Seems pretty obvious to me that the 'infection' colum and the 'death' column have just been mixed up. On 2nd Feb* there were a total of 152,700 people in quarantine. I'd throw in a guess this is the number that's been mixed up into the 'infected' column. There's a lot of data floating around right now so it's very likely someone just mixed up some numbers. Do you really think there could be almost 25,000 deaths in China but only 2 deaths outside China?

Diamond Princess has thus far had 10 positive Coronavirus cases (possibly more coming). Every passenger will be confined to their staterooms for 14 days. Yikes!!! Check out this guys Facebook page, he's currently onboard. https://www.facebook.com/david.abel.75 Remember, the original man who had the virus isn't even on this sailing, he got off the ship on Jan 25th and didn't even start feeling sick till the 30th. 5 days after getting off the diamond princess. And yet currently outbreak on the ship. This is pretty worrisome! The crew also mentioned the food onboard could possibly contain the virus, if that's the case, god help all 3000+ of those passengers.