 Posts

22

Joined

Last visited
Recent Profile Visitors
The recent visitors block is disabled and is not being shown to other users.
TXCoastPatriot's Achievements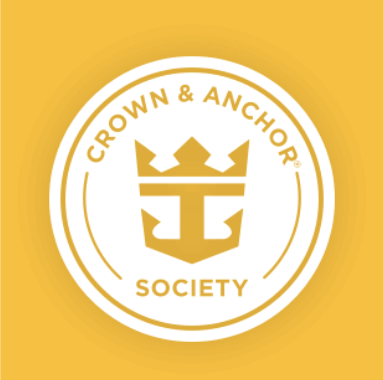 Gold (2/7)
29
Reputation
TXCoastPatriot reacted to a post in a topic: Poll for Opinions Regarding Removal of the CDC COVID-19 Program for Cruise Ships

Carry On it is. Thanks all...

Do the allowed bottles of wine have to be in a carry-on or can it be packed in a suitcase?

Victoria Arciaga Is listed on the Casino Royale website as the current Casino Host on the Odyssey. Is this still accurate and how can I contact her prior to our cruise?

People who use the casino slot machine chairs to lounge next to others playing, sitting to have a smoke, and/or large crowds blocking slot machines. If you sit at a machine, play it or get off the chair!

Is this a new policy? If I recall correctly, we've earned suites "double points" in the past with a Royal Up bid win.

I found when it hits 25% off (in any configuration) it's a good discount. Seems at one time RCL have up to 30% off, but I haven't seen that since the return.

It's possible the Oasis class ships are eliminating tower diving because of global warming.

Our last 4 cruises have been in GS/OS. Yes, each time we had priority Debarkation. As soon as the first group is called, we were allowed to exit. On one, the Suites Concierge escorted the suites guest off on a direct elevator and walked us to our own line to exit. Nice Service!

Booster is required for entry into Barbados?

With increased masking protocols and nonsmoking rule in the casinos… If I am sitting, playing a slot machine and actively drinking, am I allowed to drop my mask? if I'm sitting at the casino bar, actively drinking, am I allowed to drop my mask?

What statistics and why? Aren't you vaccinated? If you are that concerned, wear a couple of masks changing them every few hours, physically distance from everyone, never take the elevator, avoid all restaurants, shows, bars, and casino. Otherwise, fear not. Have a great time and a great cruise.

Fear not, don't let your heart be troubled. Cruise ship contraction are infinitesimal small (<1%) compared to anything on land. Don't be afraid, go enjoy life and live without fear. Have fun, you are safer than your local grocery store.

Of course. Just read RoyalCaribbeanBlog latest. I'm sure more than a few irate customers were appealing through attorneys.

Sad that RCI is not honoring their original agreement. My suggestion, get an attorney to write RCI a letter requesting to be fairly compensated. I doubt the attorney fees would cost anywhere near the $840 cost for testing.

It is my understanding the Southern Island "Hop" on the Grandeur does not go to the ABC islands as the Southern Island "Adventure" does.