Posts

235

Joined

Last visited

Days Won

9
CravingaCruise's Achievements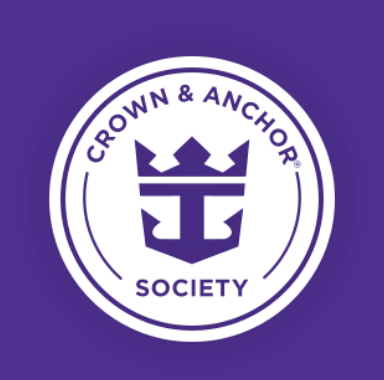 Diamond Plus (6/7)
758
Reputation
Right?? The smell is terrible. Turnaround days were the worst! But it wasn't in our cabin - Thank God!! I remember (way back when we sailed on ships that are no longer in service) that the smell was in the bathroom and was unbearable! At least we didn't have that problem!!

That's awesome!! They go down very easily and hit you out of nowhere! Best ice tea I've ever had too!

Would love to but we'll be in the final stages of wedding prep for our youngest. She just got engaged and their date is May 4th, 2024. We decided on September 2024 for Europe. We're going to take the entire month off to tour Italy with the last week on the ship. So excited!

FINAL THOUGHTS Smaller/Older Ship: We've decided we like the bigger and newer ships and probably won't do another older ship, even if it's been amplified. This is not to say it's not a good experience - just not the experience we look for. Inside Cabin with Virtual Balcony: This room was way too small for us. However, we made it work and even though we had an opportunity to bid on a Royal Up (no guarantees of course), we decided to stay just so we didn't have to pack, and since the shower size wouldn't change, it wouldn't have been worth it to us. The virtual balcony is kind of cool - I think it helps with the small room to at least have some sense of what's happening in the outside world. It was a true live feed from the bow of the ship. Bathroom - the bathroom is not big enough for any normal sized human. The shower was unbearable - and don't ever drop the soap! If the beds are not together, the room feels much better. It's unfortunate to sleep apart, but it was what we had to do to keep our sanity. SuperBowl: It was so cool to be able to support our team on the ship. The smack talk leading into the game was fabulous, and all respectful and friendly. Seeing everyone on Super Bowl Sunday wearing their home jerseys was awesome! Singles Group & Kiddos: On the final cruise, there was a group of around 600 singles, in addition to an amazingly large number of kiddos. During a Valentine's Day cruise, it was terrible for those of us who wanted a romantic get away. The later in the cruise, the louder this group got, and It started to feel like we were in the middle of a giant night club where everyone was trying to hook up. Not really our scene, which is why we retreated back to our cabin a lot. Port of LA: They have embarkation and disembarkation down to a science here. We were impressed with both on and off, as well as turnover days, other than the glitch with the internet one of the days for check-in. Food: The food was just okay. Windjammer: There is huge variety in the Windjammer, and you can get in and out quickly. Dining Room: It's an experience that usually takes over an hour, and the food wasn't doing it for us so we gave up our table to the my time dining every night on the last cruise. The Windjammer salad bar was always a good backup for us. Johnny Rockets: Good food, yummy shakes. Onion rings really hit the mark when you've been drinking! El Loco Fresh: Pretty good. They have a variety of things to offer with all kinds of toppings to add, but no sour cream. The Windjammer usually has sour cream somewhere, so if you really need it, you can probably find it. Cafe Promenade: Pizza is good. They changed the sauce and crust recipe during Covid and it is a major improvement in our eyes. The other goodies there are a hit and miss. Diamond Lounge: Mostly goodies from the cafe promenade in addition to a few other things. Pretty good for the most part. Chops: The food was fine, the ambiance (besides the noise from the other side of the curtain) was very nice. Izumi Sushi: This was probably our favorite venue on the ship! The service was excellent and the food was awesome! The view from up there is probably the best on the ship! Love it! Service: The service from every aspect was absolutely stellar! The people who work cruise ships work so hard, and they all have fantastic attitudes! Our cabin attendant was amazing, and we had zero issues with everyone with whom we interacted during all three cruises. Well done Royal! Overall, this cruise has caused us to make some changes in our upcoming cruises to ensure we stay on the Quantum or Oasis class ships in suites where the Coastal Kitchen is available for all meals. We're in the process of re-booking at least one of our future cruises. We're thinking Europe on Oasis.

FEBRUARY 16TH & 17TH - LAST SEA DAY & DISEMBARKATION We TOTALLY slept in on the last day! I knew it was packing day, and our last day to enjoy the ocean. Unfortunately, it was sooooo cold and very windy! We thought about the hot tub in the Solarium, but so did everyone else, so we didn't stay and decided to hang out at the Viking Crown Lounge a bit to enjoy the view. Unfortunately, that was very crowded, so we didn't have a good place in there to hang out. We visited the Diamond Lounge and dropped off our thank you card to the concierge, and decided to spend the day slowly packing in our room. Hubby went out when we needed food and water, and I slowly packed up our stuff to put our bags out. We kept our carryon bags with the computers and the compression bag for my pillow so it would fit in the carryon, along with the needed essentials to get us put together the next morning. We signed up for the LA & Rodeo Drive tour and airport transfer, so we had to meet in the Star Lounge by 7:30am and all get off the ship as soon as we were cleared. Other than the Star Class escort, that was the best disembarkation ever! We got off the ship, into the building, found our luggage in the sea of luggage and people (worst part), and were out the door and on our way to the bus. Did I say the luggage/people part was the worst? I meant hiking all the way to the end of the pier with all of our luggage over rugged terrain was truly the worst part. We had to stop and rest half way there because it was so hard to get the luggage over the cracks (large) in the sidewalk. I almost started walking in the street. Had I known how long it was to the end, I would have grabbed a Lyft! We finally got to the bus, had to wait for a backup bus to arrive because there was a snafu, and then we were on our way. It was the best way to get from the port to the airport because we had never really done anything like that in LA before. The tour guide was fabulous and so knowledgeable! I'd highly recommend this if you have a flight later in the day!

FEBRUARY 15TH - DAY AT SEA I had to work this morning - that was brutal! I had too many meetings and was dragging, but I got through it. Hubby was moving rather slowly as well, and it was all he could do to muster the energy to get us coffee. I was so grateful! We ventured out of the room by around 10am and went searching for food. The Windjammer was 100% packed and was hard to tolerate. We were having a rough morning already, but when you add 4,000 people the mix, that was about impossible. We quickly retreated back to our room to escape and found ourselves not wanting to really leave. We decided to hang in our room all day long. We hooked up the computer to the TV with an HDMI cable we brought from home and figured out how to switch the input on the TV!! I know I've seen people asking about this, so here's what I did: On this ship with the TV in our room, there was a button on the bottom of the TV and I clicked it to make a menu pop up on the screen. I clicked it multiple times until I reached the HDMI input I was looking for, and let go. It worked like a charm. We picked out a movie to watch and ventured out to find movie snacks and grab a couple of drinks to get us started. We put a note on our door for Robert to stop by when he had a moment. We asked him if he knew of any place on the ship to get popcorn and that seemed to confuse him quite a bit, so hubby corrected with the request for chips. He instantly perked up and said yes! He had just gone into town the day before and loaded up on chips. When we found out he was going to share his own stash, we declined, but he insisted. He showed up a few mins later with two bags of Doritos for us! We exchanged the bag for a big, fat tip! That was soooo nice of him!! That got us through the first movie and then we ventured out for more alcohol and food. When we were leaving, Robert was in the hallway and saw us escape. Even though we had our do not disturb on the door, he snuck in while we were out and he swapped our towels, emptied our trash, and left us a cute towel animal. We came back just as he was leaving and he was all giggly over sneaking in while we were out. What a guy! So appreciated! We made it through another movie and totally enjoyed our time alone for the night!! Unfortunately, when I unhooked the computer from the TV, I did something (no clue what) from which we couldn't recover, which meant no more home computer for the trip. Sadness!

MIA FOR TWO WEEKS! Sorry that I disappeared! My computer decided it needed a vacation and blogging on my phone was a struggle for me. I had to wait until I could get my poor baby in front of a tech geek to revive it! I had most of this day written when my computer went belly up, so I decided to wait until I got back to get you all caught up... CRUISE #3 DAY #...UM...FEBRUARY 14TH (I lost count) We attempted sleeping in, but didn't get far into the morning until we remembered Robert (our cabin attendant) was going into Puerto Vallarta today and probably wanted to get our room cleaned as early as possible so he could go. We put ourselves together and went down to Café Promenade to do coffee for a bit. I think I've shared that I like quiet time while I get my caffeine boost, but if I haven't, it's a thing for me. As soon as we got comfy with our first cup, a very loud group came in with one very loud individual, and (to me) it felt like she was hitting my head with every word she spoke. We tried sitting outside the café, but ended up over at Playmakers. However, the music that was on in there was still too much for me, so we took refuge in the Diamond Lounge once again after we filled up our second cup at the café. The coffee machine in DL has been on the fritz for a while, so the foaming mechanism doesn't work all the time. No worries – my coffee of choice in the morning is coffee with cream. There is a hot milk option that still works (most of the time), so I was set. We were late enough at this time that WJ was closing up for breakfast, so we went over to Johnny Rockets and we got an order of onion rings and I got the pina colada shake I had been wanting. Both were yummy. It was hot out, so we found a place to park in the shade with the breeze hitting us just right. The spot we found was on deck 12 at the base of the stairs going up to the sun deck. It was so peaceful! My thing is all about looking at water and relaxing. I'm so glad hubby's thing is the same!! After a while, we decided to check out the putt-putt course. We went up just as a group was leaving and had the place to ourselves! Of course, it was the heat of the day, but it was a short course. I like their course! Hubby beat me, of course, but we both came in under par, so all is well in the world! We went back to see if our spots were still available, but the sun had taken over and we went looking for shade. We kept wandering until we got to the back of the ship and decided it was too hot to sit out anymore. We went up to the sports deck and checked out the water slides. There was nobody on them! Hubby is still in physical therapy after a neck surgery at the end of last year, so I went and got my suit on and tested the slides while he caught pics and video of me with all sorts of crazy looks on my face! They were a blast and I highly recommend them! I decided to start on the side with the matt, which was a mistake for any sorts of photos. I quickly realized when I got up there that there was no way around getting my hair wet. On the matt, you are on your tummy holding handles in the front of the matt going down face first. It was a blast! It goes down quick, and when you get to the bottom, you are soaked! Great slide. I took a minute to compose myself and looked at the funny pics hubby caught of me, then we moved to the other side for me to do the tube side. For pics and the least amount of hair disruption, the tube would have been way better for a first run since you sit in the tube and go down feet first. It's meant for two and would have been great for the two of us had hubby been able to do it. Next time for sure. I was impressed at how long the tube ride was, and it was so cool when I came out of the enclosed tube space into spaces where I could see out because it felt like I was up in the clouds! There are several drops in the tube and it shoots you up to the next section easily. I focused on keeping my butt off the floor of the tube, so I didn't stop in any of the drops because I didn't want to be stuck waiting for someone to come get me. Getting out of the tube at the end was hilarious for me and of course hubby caught it all on camera. The water slides are awesome, and if you get a chance to do them while in port, you'll have them to yourselves!! I changed out of my suit, made my hair look less tragic, and went down to deck 5 to find a place to hang for a while. Of course we ended up in the Diamond Lounge again. We were heading to the Star Lounge for the comfy chairs, but they were setting up for some event. We eventually made our way back up to the room to get ready for our Valentine's night dinner at Chops. We both had red and planned to do pics ahead of time, but our app showed pics at 6pm, so we didn't give ourselves time before dinner to do them. Turns out they were out already and we could have gotten them done! Bummer. We made it to Chops and at first had the place to ourselves. We had a beautiful view and got to be there as we left port and the sun went down. It was wonderful! The food was great, but our lovely dinner was rudely interrupted by neighbors - not in the restaurant, but in the Windjammer. You wouldn't think this would be an issue, but there is only a curtain separating the nice, quiet Chops Grille from the less quiet Windjammer. This wasn't an issue until the Kid's Club team brought the entire Kid's Club to dinner and sat them all next to the Chops wall/curtain. We listened to little boys talking about pooping. At first it was funny, but it got annoying very quickly. It was so loud that we couldn't hold a conversation, and at that point, we couldn't get out of there fast enough. Such a shame. We did speak with management and said that should have been thought out better - and they need to build a wall instead of having only a curtain. Remember those pics we wanted? Well, I had my all time favorite salad (Fried goat cheese salad) and flipped a bite of salad with the vinaigrette dressing down the front of me causing a big grease stain from which I couldn't recover. Oh well. We had some cute pics already and another night of photos ahead of us - just no red! We went back to the room and got our shorts back on and wandered around exploring the variety of Valentine's night entertainment. We ended up watching the headliner show with the comedian juggler. He was funny, but all the kiddos in the area drove me insane. We got up and moved when we ended up with screaming children behind us. Then we ended up with a family of several wiggle worms come in late and sit down next to us (up in the balcony, in the back, on the side). I got up and got a long island iced tea and discovered that was probably the most lucrative form of free diamond drink there is. While I was up there waiting for my drink, I was standing at the rail in the back and hubby came and joined me just to get away from the jumping beans in our row. I sucked down my drink and got another while I was there. Yum! At that point I no longer cared about the invasion of mini-humans. From there, we went straight to the ice show and found amazing seats with a bar in front of us to hold my new-found yummy drink. While there, I got a third. The show was fantastic. I really didn't think I would like it that much, but I have mad respect for these performers doing lifts and stuff on ice on a moving ship! After that show, I don't remember much - pretty sure we just headed back to the room - I think hubby took my fourth drink of the day because he was just drinking Crown Royal and mine was loaded! Honestly, I don't remember though. For me it was night, night, sleep, tight. Unfortunately, I had to work the next morning. Oops.

Important Discovery! We (once again) took refuge in the Diamond Lounge, this time because it was quiet and to get out of the heat…and hubby needed to charge his phone. Behind our favorite high-back seats facing the entry doors closest to the food/drink station is a 110 volt outlet!

I noticed that too when I was loading the pic! They were at the top of my pony tail in the back.

Cruise #3 Day 3 – THE BIG GAME! We slept in as long as we could, and even tried to go back to sleep when we woke up, but we were totally awake by about 7am. We took our time getting ready for the day and were sporting our team with my pretty green hair ribbons and our Eagles jerseys and lanyards. When we finally ventured out of our room and up to the WJ for coffee and breakfast, it was like walking into a massive sports bar. There were hundreds of home team jerseys on this cruise, and it was so fun to see all of them. Hubby tested my logo knowledge and I got most of them correct. He knows them all though – he and sports go way back. Once upon a time, when we were still young and semi-newlyweds, we were invited to the local morning show because he was such a sports fanatic! He had a giant binder with sports stats for all of his fantasy teams and kept them up to date all the time. He even flew to Rhode Island every year with a buddy to do a live draft with one of his leagues. Crazy! Whenever we went to the store, I'd instantly lose him to the magazine section to check out the latest stats. That was back in the day before internet (even though we're really not that old). Hehe. Anyway, the local show had us on and they wanted him to show off his sports knowledge and his binder. Now everything is online and it's so easy to keep up with stats. I think he missed his calling to be a commentator. He is always saying the exact things they say just moments before they do. I'm so amazed. Anyway – the smack talk was flowing from every table and it was so fun! Everything was very respectful, and the vibe was awesome! We wandered around the ship and hung out in different areas. We've found that the Star Lounge and the Diamond Lounge are our two favorite go-to places for quiet escapes and comfy chairs. We brought a bunch of games with us on this trip and pulled out Phase 10 for a game in the Star Lounge while we anxiously awaited Playmakers to open. Imagine the lady at the store window saying "Open, Open, Open!" That was us! We each made the excuse to get water or go to the bathroom and wandered into the Promenade a few times just to see how the progress was coming along. They had it all fenced/roped off for the reserved tables, and they opened up about 2:45pm for guests. We finished up our game at about that time and we were the first to arrive; others quickly followed. Our seats were amazing! They covered the pool table and set up two tables for two right in front of it. We had the table closest to the center of the big screen tv on the wall behind the pool table. The bar quickly filled up and we soon found that we were the minority in green. Most of the bar was rooting for Kansas City, but we Eagles bonded quickly and were quite loud, so our noise outnumbered the KC fans. It was a great first half and we were pumped for the second half. Unfortunately, our Eagles must have gone to the spa at halftime because KC played an awesome second half and we failed to keep up. The smack talk went right up until the very end when we knew it was hopeless. We had a gal at a table next to us that was super sassy and was in love with Mahomes because her alma mater was Alabama. We never caught her actual name but when we saw her at breakfast this morning, our name for her, "Miss Sassy" stuck and she loved it. We gave her our confetti poppers at the end of the game as she was dancing around so excited! BTW – our favorite server at PM was our server for the night (I actually shared my green ribbons with her), and we showed her our saved-up drinks from the previous two nights (we had them in water bottles). We ordered a diamond drink each, and then just kept pouring drinks for ourselves from our water bottles throughout the game. She thought it was hilarious, and we tipped her well. Not that we were doing anything wrong, but it just felt a little sneaky. The night ended with a sad loss, and two tired puppies ready for bed as soon as we got to our room. I thought for sure we would be doing the walk of shame today after all the smack talk on the ship yesterday, but we hardly had any comments today. Oh! The best part of the entire night is that I won the final quarter office square based on the final score, so it wasn't a total loss. Bottom line for Super Bowl on a ship – it's a winner!

Thanks for the follow! 1) It's amazing that Royal found the worst hair dryers on the planet for their ships!! They must have really put some work into that! 2) Ya, super bummed about the holding penalty at the end - definitely not cool!!!

I've heard a rumor that Royal might take the Jazz clubs on Oasis class and turn them into a non smoking casino section. That would be great but I think it should be bigger than that.

We just met another couple at breakfast who said he only gambles in the morning because the smoke isn't too bad. Not a bad method! We may have to try that!

We have met so many couples who cruise for free because of playing in the casino!! I'm seriously thinking about playing some slot machines! If it weren't for the smoke being so bad in there I would love to do this! Any tips on how to be in the casino without smelling like an ashtray when we leave? Even the non smoking section is too much for me!