Posts

170

Joined

Last visited

Days Won

4
CravingaCruise's Achievements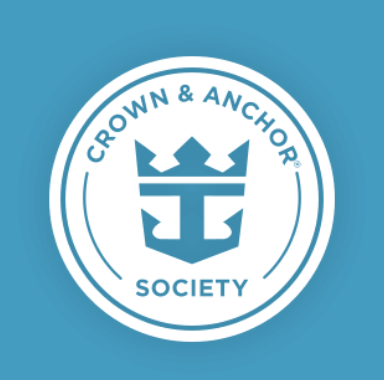 Diamond (5/7)
424
Reputation
Lovetocruise2002 reacted to a post in a topic: Here We Go Again! - Allure of the Seas - Sept 25-Oct 1, 2022 - Star Class

Lovetocruise2002 reacted to a post in a topic: Here We Go Again! - Allure of the Seas - Sept 25-Oct 1, 2022 - Star Class

Lovetocruise2002 reacted to a post in a topic: Here We Go Again! - Allure of the Seas - Sept 25-Oct 1, 2022 - Star Class

Lovetocruise2002 reacted to a post in a topic: Here We Go Again! - Allure of the Seas - Sept 25-Oct 1, 2022 - Star Class

Rags1 reacted to a post in a topic: Return to the Scene of the Original Crime: Allure Sep 3-11, Star Class

melmar02 reacted to a post in a topic: Here We Go Again! - Allure of the Seas - Sept 25-Oct 1, 2022 - Star Class

WAAAYTOOO reacted to a post in a topic: Here We Go Again! - Allure of the Seas - Sept 25-Oct 1, 2022 - Star Class

MattG reacted to a post in a topic: Here We Go Again! - Allure of the Seas - Sept 25-Oct 1, 2022 - Star Class

He definitely has a fondness for you guys. When I talked about our blog he mentioned you. When I told him you sent your love I could tell he was truly touched. Such a genuinely nice guy!!

CravingaCruise reacted to a post in a topic: Return to the Scene of the Original Crime: Allure Sep 3-11, Star Class

ellcee reacted to a post in a topic: Here We Go Again! - Allure of the Seas - Sept 25-Oct 1, 2022 - Star Class

ellcee reacted to a post in a topic: Here We Go Again! - Allure of the Seas - Sept 25-Oct 1, 2022 - Star Class

Day 2 - Sea Day! We had given Jay our coffee order and (silly us) asked for a delivery at 7am. What??? 7am is far too early for a wake up on vacation! Tomorrow, it will be 7:30am instead. Our coffee arrived as ordered, but there weren't any identifying markings on them so we were all tasting each others' coffees to figure out who they belonged to. Breakfast arrived at 8am as ordered except for one extra plate of 2 eggs and hash browns. One thing we had learned last year is that they take orders very literally. If you order 2 eggs, they think it's 2 orders of eggs. Not too bad for our first room service order. Jay stopped by after breakfast to go over our day and we chatted for a long while getting to know him. He's genuinely a really nice guy! By the way - if any of you are looking for info on gifts for Jay, he loves coffee! His drink of choice on the ship is a venti caramel latte with almond milk. We hung out in the room most of the morning and got to see the rehearsal for the aqua show. We're amazed at the talent the performers possess!! We finally ventured out a little after 11am so our cabin attendant could come in and put our room back together. We wandered down to Starbucks (to get Jay his favorite drink), and ended up at the wrong end of the Promenade because they had just started the parade. We went down to 4 to cut over to the other end but ended up at the entrance to the casino. When I walked off the elevator, it was like walking into a wall of smoke. I turned around and went back into the elevator and told the group I'd meet them down there. I ended up going up to deck 7 and walked down the stateroom hallway to the other elevators. The group never made it to Starbucks so I stopped and got his drink then met them at Izumi where I found them all melting from the temperature. It's so hot on this ship! I kept thinking it was just me, but I'm beginning to hear it from others also - so I'm not actually having one long hot flash! Thank God!! I've been running so hot that I've been reluctant to put makeup on because it would just melt off of my face. Jay had arranged lunch for us at Izumi sushi and while waiting for it to open at Noon, Mom was feeling a bit woozy again. After the incident on the plane, we immediately contacted Jay and he brought up a wheelchair for her. It turned out to be motion sickness, so Tim, Mom, and Cindy went back to the cabin to get her Dramamine and eat lunch there while she rested and recovered. After mom was feeling a bit better, Cindy joined Kenzie, Kayla, and I at the restaurant and she got caught up with the rest of us on the appetizers. We learned on Anthem that we loved the chicken karaage and the edamame! Of course we ordered those and gyoza dumplings, and we got a couple of the signature rolls to share at the table. We sent some food to the room also so Mom and Tim didn't miss out. Unfortunately, the room delivery wasn't delivered for a very long time (we ordered it at 12:30, and it showed up at 2:40pm. When we left at 1:45pm they said it was on the way. It must have made a few laps around the ship because by the time it arrived, it was inedible. Thankfully, Jay had ordered a feast of snacks for everyone so they munched on 6 orders of chicken wings,2 whole pizzas, 2 orders of quesadillas, 2 orders of tacos, 1 charcuterie plate, 1 order of nachos, 1 veggie tray, 1 order of chocolate strawberries, and a plate of chocolate chip cookies. Um...there are only 6 of us! So. Much. Food. We requested that tomorrow's snacks be a plate of berries and some cookies - only! Mom and Tim sat out on our next adventure while mom relaxed a bit. The other four of us met other star classers up on deck 12 and we got to do the Star Class bridge tour!!! Jay said that was only the second tour they had done for the star classers since the comeback, so they were making sure everyone was extra well behaved - they don't want to give them any reason to not continue that perk. The bridge is amazing!! I could easily live up there!! Just sayin. We went back to the room and kicked our feet up for a bit, then Cindy, Kenzie, and Kayla decided to go hide all the ducks they brought on the trip. They had a blast, and have even seen a few with people since hiding them. Tonight was "formal night" and we all decided not to take our formal too far, but instead only do a semi-formal / dressy night and just color coordinate. Our color tonight was blue. It was also Kenzie's birthday celebration. Dinner was at Samba Grille and the amount of food they provide you there is crazy! We all tried to pace ourselves through dinner, but each time the gauche came by with more new meat for us to try, Mom looked at us with a look of shock and dismay! She was a trooper and ate at least a bite of everything just to try it. Some of the side dishes that are served Mom tried and didn't like, but was going to eat it anyway since she took it. We told her it's okay not to eat something she didn't like. Such a hard concept for someone to grasp when they've spent their entire life not wasting food. I'm sure we'll have to continue to remind her. After dinner when we were all bloated, and I'm sure with food in our teeth from all the meat, it seemed like the right time to go have some pictures taken. I really don't know what I was thinking. We definitely need a better plan in the future. We made it through two photographers, and then were all melting from the temperature of the ship and the heat coming off the lamps. We called it good for the night and headed to our next thing. The headliner show tonight was on par with most headliner shows. It was good enough to keep us entertained, but it wasn't amazing. Jay reserved us great seats, and we'll have the same tomorrow night for Mamma Mia! We can't wait for that one!! The seats we have are six seats that are semi-private - which is really nice. We're in the front row of the mezzanine, which we totally prefer. I have to say that I love that Jay asked what our preference was. Kenzie and Kayla didn't join us for the show tonight, so there were two seats not used in our little private area. In the middle of the show, some woman climbed over the back of the end seat and barreled her way in front of us, not even apologizing for trampling our feet. I was left somewhat in shock over it but figured I'd save my complaining until after the show when we could all pile on together over the annoyance. Apparently, it's a thing because at the end of the show, three more women climbed over the back of the end seat and forced their way by us, annoyed that we weren't pushing our way into the crowd. The front woman was extremely rude to Cindy telling her that she needed to get out. Don't people excuse themselves anymore? Where did manners go? We came back to our room and it was like a sauna in here! I let Jay know and he was coming over anyway to drop off some things. He called maintenance along the way and when he got here, he started sweating! He called maintenance again and they asked him to check the doors to make sure they were closed. According to Jay (who has been on ships for years), they were closed. However, when maintenance arrived, he checked the sliding door in our room and the living room and he determined that it was the doors keeping our AC from not working. If Jay thought they were closed, how are people who don't live on a cruise ship supposed to tell if the door is closed or not?? While in the room, we had the maintenance guy pull a staple out of the carpet that Kenzie and Tim had caught their feet on. It was sticking up and was hard to find after it happened. Crazy! I'll share some thoughts on the ship and the cabin a bit later in my blog, but I can tell you that Allure is starting to show her age and could really use a facelift. Here are my pics from today. Sorry, I didn't get the food pics from Kenzie before she fell asleep. Also sorry that one of the pics of the compass is sideways.

No. I asked him to smile because I forgot about the mask. He said I couldn't see it through the mask and pulled his mask down briefly to show his smile!

CravingaCruise reacted to a post in a topic: Here We Go Again! - Allure of the Seas - Sept 25-Oct 1, 2022 - Star Class

Embarkation Day (Day 1) Breakfast and coffee were just what we expected and then we finished getting all packed back up. It's crazy how much gets unpacked for one night in a hotel!! We all sat in the room for the last hour just tapping our toes waiting to leave. Cindy asked every five minutes if it was time to go yet. We were all so excited! I had confirmed 10:30am with Jay though, so I didn't want to get there too early. We took two XL Lyfts that showed up at the hotel just a minute apart. The two lifts ended up at ~$12 each plus tip, and for one person to use the shuttle from the hotel it would have been $15. Had we used the shuttle, I guarantee we would have lost our luggage to the over zealous porters as soon as the driver opened the door. Instead, Lyft was an excellent choice! I highly recommend it!! The two vehicles went through the security gate at the same time - which was good because I had already collected everyone's documents and Tim had them in his bag in car #1. Since they wanted to see everyone's ID, we sent our person over to his car and they checked everyone off. Loved passing everyone at the port to get to star class. Everyone knew not to even get out of the vehicle until we had a star class porter. He showed up with a cart, loaded it up, and we were on our way with an escort passed the incredibly long check-in line!!! We walked by them all and weaved in and out of groups as we made our way directly to the counter where it took about 5 minutes for us all to be on our way up to the suite waiting area. As we made it by the last group into the building, Tim threw his hands up with the rock and roll signals celebrating our front of the line pass. If there was ever a reason to book star class, this is it people!!! Jay was busy when we arrived so we found some comfy seats and the conversation that started Friday night at the hotel in Portland continued. Man, we can talk!! Okay - mostly Cindy, Kenzie, and Kayla, but we keep it going. We didn't pay attention to how long it took for Jay to arrive (because we were talking), but it wasn't long - maybe 10 minutes? He came over and we were instantly family. He got hugs from everyone and we chatted for a few minutes. He needed another 10 minutes before he would be ready for us, so we chatted a bit longer and he came back over and got us. We made our way onto the ship and Jay used the magic card to get us up to the 17th floor where he dropped us off in the Suite Lounge to await our room readiness. The girls went nuts over the magic card. So easily amused! We met Dr Booze (aka Sachin) in the Suite Lounge and when Cindy asked for Pims, he said he didn't have it there, but he knew it was at Blaze because he had served it last night there. We figured we'd go there later and get a drink. Nope! 10 minutes later, he arrived with Pims in hand and Cindy got her drink. Great way to start the trip! Jay arrived shortly after and took us to our suite that was all decorated for our different celebrations. We had a few snacks and cake number 1. Jay made sure we had macarons because Kenzie has a bakery that specializes in them. Nice touch! Our luggage (minus one bag) arrived shortly after we did and once we got a chance to ooh and aah over the suite, we started unpacking our 11 bags. Lunch arrived and all but Kayla had Caesar salads and shrimp cocktails from Chops. We also had a couple of sides of mac & cheese and tater tots. It was great! The girls and Cindy went back up to the suite lounge after they unpacked and got Cindy's Pims drink, and they stopped by and got pizza for Kayla. It was almost 2pm and we decided to go up to the Schooner bar for the 9/25 bday meet & greet. We met some great people and hung out until we realized at 3pm that we needed to go get checked in at our muster station by 3pm. We headed out and did that, then I went back to the room to finish unpacking while everyone explored a bit - hoping my bag was there. Unfortunately, it wasn't. Jay had to go track my bag down and found out it was in the naughty room. It was tagged with "Kettle" but there wasn't anything in the bag that was not allowed. We did bring our own hand soap pumps onboard because the bar soaps dry out our hands, so maybe that popped up on their scanner? They waited for Jay to arrive before they opened the bag and he said they were amazed by how organized it was. Nothing was "naughty", so he gathered the bag and brought it to me. We met Iman, our cabin attendant, and he is awesome! We walked through a few things we needed and when we came back from dinner, they were all handled. I finished the unpacking - after having to get more hangers (yes, with 12 bags, we used a ton of hangers), and made sure things were picked up for our turn-down while we were at dinner. While at dinner, Jay collected our drink order for our show tonight. Dinner: 150 Central Park - The bread!!!! The bread is a loaf of 6 chunks (seemingly) soaked in truffle butter - YUM!! I ate waaaay too much bread! Kenzie and Kayla didn't want any, so I helped them out. We had a mix of things - halibut, braised short rib (again, yum!), and the Lobster Thermidor, pumpkin bisque, and scallops. Kayla has a tough time with most food, so she asked to order off-menu and got the steak salad from Chops' lunch menu. For dessert we had a couple of the fried cheesecake (yum again), Kenzie got the peanut butter chocolate thing, and Kayla got strawberry ice cream. Ritikesh was our server, and a few of us had cappuccino with dessert. When Kenzie asked for vanilla for hers, he said he had some because he got it by accident earlier that day when he got the lemon liquor for the garden martini. So we all had vanilla cappuccinos. They were great. Oh - we had one of the famous garden martinis too! That is now Cindy's new favorite drink! It was cool that he made it tableside! Aqua Show: We watched it from our suite deck and that was a really cool thing! This is our first aqua-theater suite and watching the show from our balcony was the reason Tim wanted it! Bucket list item - check! After the show, everyone pooped out and migrated to their own spaces. The first day was a huge success! Side note about the room so I don't forget to tell you later: There are outlets behind each nightstand in the master bedroom!!!! I probably watched every video on the internet about our room and not one of them said anything about outlets behind the nightstands! Let me tell you that this made me VERY happy!! Okay - going to bed! Photo dump coming next...

CravingaCruise reacted to a post in a topic: Here We Go Again! - Allure of the Seas - Sept 25-Oct 1, 2022 - Star Class

CravingaCruise reacted to a post in a topic: Here We Go Again! - Allure of the Seas - Sept 25-Oct 1, 2022 - Star Class

IT'S CRUISE DAY!!!!! We didn't make it long last night before our whole party was passed out from sheer exhaustion and the stress of getting to Florida. I think we were all asleep by 9pm, including the late-night party animals (Kenzie and Kayla). Shortly before heading to the hotel in Portland on Friday, we learned that Kayla is not vaccinated. I grabbed two at home tests and threw them in our bag to bring with us because she is required to take a test within three days of the cruise. Incidentally, we had $250 worth of the proctored tests that were beyond the two week return date when we learned fully vaccinated passengers no longer have to test for our cruise. That is in addition to the free tests received via the postal service when the government said we could get them for free. I think we're good for tests! Kayla did her test last night and she is negative - THANK GOD!! That would have been a major disaster! We're at the Holiday Inn Express on 17th and we're in a 2 Queen bed suite. Our room is great! The beds are comfortable and there was a great mix of pillows so we all got the one(s) we wanted! I'm not convinced the beds are queens - they feel a bit more like doubles to me, but we're used to sleeping on a King. The girls had the pull out sofa bed, and it's a typical sofa bed, so it wasn't comfortable like the beds, but they're young - they'll recover. Tim and I woke up at 5am, because we just couldn't sleep more than 8 hours, and decided to go down and get coffee. NEWS FLASH! The t-shirts all fit!!! I'm so glad the dryer didn't turn them into doll clothes!!

Thank you both! Yes, traveling with seniors definitely requires some extra moments of thought. We're happy that she is doing better, and hopeful that is the only hiccup in things health-wise.

CravingaCruise reacted to a post in a topic: Here We Go Again! - Allure of the Seas - Sept 25-Oct 1, 2022 - Star Class

CravingaCruise reacted to a post in a topic: Here We Go Again! - Allure of the Seas - Sept 25-Oct 1, 2022 - Star Class

Thank you! Same! She's a tough one but that flight made us stop and think a bit. She's a precious gem and we need to remember she's perhaps not as tough as she used to be now that she's climbing the senior ladder!

CravingaCruise reacted to a post in a topic: Here We Go Again! - Allure of the Seas - Sept 25-Oct 1, 2022 - Star Class

VACATION...STARTS...NOW!!! We are in Fort Lauderdale...and our luggage made it too! I'm so happy!! It was quite a journey getting here today... Kayla, coming from Jersey, didn't get her passport in time, and had sent her original birth certificate with her application, so she only had a copy. Friday at 4pm Est, she texts me and asks if she needed an original or if a copy was okay. I reached out to Royal to see if they make any exceptions, and the answer was a hard no without something original. There are combinations that they would take with a copy of the birth certificate, but none of them were things she had. Turns out that her mom had an original, but she lives three hours away from Kayla and Kayla was working a closing shift at work last night. She got off at 11pm and took the six-hour round trip to get the original birth certificate so she could come with us. Got back in time to finish packing, take an hour nap and head to the airport. Whew! Crisis 1 evaded! Crisis 2 came with picking up mom and her meds. When you get older, you end up needing to be on things for various reasons, and she is no exception. We got to her place and checked her meds. One of her meds ran out in the middle of the cruise (we had addressed the meds earlier in the week with the pharmacy, but the promise made to us did not pan out). We called the pharmacy and got her meds worked out - but that was a three hour delay. We FINALLY made it to the hotel last night and had to repack stuff to make it flight worthy. I was so afraid some or all of our luggage wasn't going to make it that I had myself tied up in knots over cross-packing. Turns out there was no issue with our luggage making it, so my extra efforts were not necessary, but we just didn't want to take a chance. I stayed up a little too late working on luggage stuff, and we finally climbed in bed at around 9pm Pst. We had to be on the 3am shuttle to the airport, so we were trying for about 5 hours of sleep. Well - I got maybe 3 hours - if I'm lucky; Kenzie and Tim slept like babies; but Mom and Cindy stayed up like little school girls chatting all night and they maybe got an hour or two. That turned out to be a bad thing on our second leg of flights. We all made it on time for the 3am shuttle with fresh lobby coffee in hand. We got to our gate with 90 minutes to spare and got to chill for a bit. Then Kenzie and I noticed that Starbucks right next to us was open, so we went and placed a mobile order. 20 minutes later, we asked about it and she went and pulled it off of her machine - really??? The entire line that wrapped around the store was done when we finally got ours. I swear we weren't mean to her! By the time we got our coffee, it was time to board and we made our way onto the plane - no drama there - just uncomfortable plane seats and faulty wifi. We got to watch the safety video like 10 times while they tried over and over to reset it. That was fun! Got to our layover spot to switch planes and made it with enough time to drink a bottle of water, down a protein bar, and make sure we all had our boarding passes ready. We got on the plane and it was like a sauna! We all instantly started sweating and wished we had more layers to shed. We shared some of the little Hershey Kisses gift bags with the flight attendants to show our appreciation for all they do, and started our flight. This time the wifi worked and we only watched the safety video once. About 30 minutes into the flight Mom started feeling off and within a minute, leaned forward with her head against the seat in front of her and passed out. I ran and got someone and they called for medical assistance. We got a physician, a raspatory therapist, and a nurse who responded. They took her blood pressure, checked her blood sugar, and her oxygen level. Blood sugar was fine, blood pressure was low, and her oxygen level was super low. They brought oxygen and put her on that for a bit until she started feeling a bit more normal. She ate a little, drank some orange juice, sipped on ginger ale, and then took a nap for a bit. When she woke up from her nap, she was still not all the way better, but the flight attendants brought her some food which brought her back to life. After eating, she felt waaaayyyy better and finally had her color and her big smile back. Dang! She gave us a scare! Made it to FLL late afternoon and Kayla was waiting for us at the gate because her flight landed before ours. It's so good to see her!! We got our luggage and hopped on the shuttle to our hotel. Kenzie and Kayla went to Publix to get some fried chicken for us (IMHO - the best fried chicken) and the rest of us jumped in the pool for a quick refresher. We learned that because of hurricane Ian we're losing our stop in Roatan Honduras. Kind of sad, but in the end, I don't mind an extra sea day. It gives us that much more time to relax in our suite. Tomorrow we sail! We're so excited!!!!

Thank you! We've been watching too. We're following James Van Fleet (Chief Meteorologist for RC) and yesterday he was still thinking we'd be okay on our original itinerary. We'll see.

CravingaCruise reacted to a post in a topic: Here We Go Again! - Allure of the Seas - Sept 25-Oct 1, 2022 - Star Class

Wait! They're not on the ship anymore??? I was so looking forward to their show! Tim LOVES acapella!! Do you know if they're coming back soon? Your blogs are definitely some of my favorites! You're very entertaining and keep your reader wanting more. Royal should give you bonuses based on your following!