Posts

113

Joined

Last visited

Days Won

2
CravingaCruise's Achievements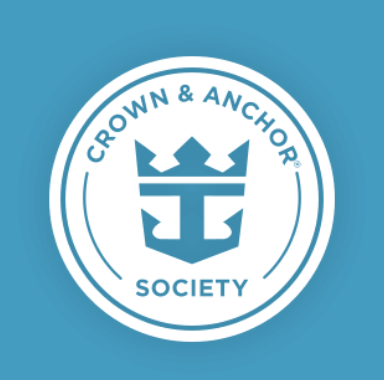 Diamond (5/7)
269
Reputation
OMG! Your humor is great! I'm just catching up on blogs after being away for a bit, and enjoyed yours. Thanks for posting! Maybe Shane can get you out of jury duty!

Old and Lazy reacted to a post in a topic: Fix Your Course On A STAR And You'll Navigate Any Storm! - First time royal and star class -Oasis April 3-7 2022

starbrat reacted to a post in a topic: Fix Your Course On A STAR And You'll Navigate Any Storm! - First time royal and star class -Oasis April 3-7 2022

Happy Cruise Day! Hope you guys have a fabulous time and I really hope Tony makes it somehow! Crossing my fingers for him!

Right? Our first night I couldn't fall asleep because I kept thinking the glass would rattle off the counter - I went down to investigate and was glad I did because they were dangerously close to the edge. I put napkins between all of the glassware and it helped. Ask Raj for help with that. He'll fix it.

I just love the way kids think about packing!! Following because we started our Star Class journey on Anthem in a GLS last year after being justifiably influenced by @WAAAYTOOO and @Lovetocruise2002. It was everything we had hoped for and now my husband fears that he will never get another "land" vacation again. Hope you fully enjoy your vacation! In your careers, you both could use some major pampering!

ellcee reacted to a post in a topic: Meet Us At the Oasis - The #MajorStarClassTakeOver Edition - OA 3/13/2022

Don't you love autocorrect??

I always love your pics! Thanks for posting! That moon pic - WOW!! That's all I can say!

WAAAYTOOO reacted to a post in a topic: First time cruising STAR CLASS on Symphony of the Seas March 19th

Interesting about the Chef's Table being discontinued right now. Our first Chef's Table was out of this world and met every expectation we had - except for the loose fitting clothing. However, this last go around after the restart just wasn't the same. IMO it was too scripted and the food was just okay for us. We were also pretty miserable because we set it up for the last night of the cruise and had already sworn off food by that point...that could have definitely played into our experience a bit. The chef was super young (we were on Anthem) and was somewhat awkward to watch or interact with, but our sommelier was great! The wine was definitely my favorite part. Our daughter (25) was with us and not too into the wine, so I helped her out. If it becomes available, I would recommend scheduling it earlier in your cruise to avoid the experience we had...and take stretchy clothes with you for afterwards!!

Lovetocruise2002 reacted to a post in a topic: Meet Us At the Oasis - The #MajorStarClassTakeOver Edition - OA 3/13/2022

Neesa reacted to a post in a topic: Meet Us At the Oasis - The #MajorStarClassTakeOver Edition - OA 3/13/2022

Right?? We drove down to Miami from Orlando once for a cruise and realized half way down that we had left our garment bag on the bed. We stopped at Macy's and a few hundred dollars later we were back on the road. I got some of my favorite outfits on that trip!

Happy birthday to your mom @bellemiche ! We're planning to take my MIL (who turns 80 this year) on our cruise in September in a 9th deck ATS. Looking forward to hearing your adventures from that perspective. Would also love to hear/see how the view is of the aquatheater from the 9th deck. Happy sailing!

What an important reminder of how to pack when traveling. I'm glad you all made it! Even with the day you had, you provided pics of the suite - thank you! This is going to be another epic blog remembered for years! You really know how to capture your readers! I hope everyone has a great time!

Here's a spreadsheet I put together for our star class cruise. It's got a lot of tabs and information, so just use what makes sense for you. On the schedule tab, I left the notes for us to our genie so you can see the types of requests we made for shows/activities and dining. Cruise Packing List - Star Class.xlsx

Loved your blog! I was late to the party, but it was fun reading it start to finish in one sitting. I was saddened reading your "I hate people" sections because it seems to have become the norm these days. I'm hoping that new norm is only a phase and it goes away soon! Our September cruise will be going to Honduras and Costa Maya, so it was great hearing about your favorites. Depending on who ends up on that cruise with us, we may choose to visit the sloths. I'm sure you're in "star class withdrawal" mode now. It's a thing for sure! We originally had our first star class last November and the next one booked in September this year, but after our November cruise, I had to book another one in the middle so my countdown wasn't so high. I had a #teamdeck17 cruise booked, but unfortunately had to change it due to conflicting circumstances. We ended up choosing a cruise itinerary and date (anniversary and 8 night Southern Caribbean) over the availability of a suite and sadly, the suites are all sold out. I'm online everyday looking for something to open up. My hubby says the star class addiction isn't something from which one can easily recover. I think he's right.

I have been personally looking forward to this blog for months !! I am so excited for all of you and will be living vicariously through you for the next week. I hope you all have the best time together. I'm sure your genies are going to have such a great time on this cruise and they'll be talking about the MSC Takeover 2022 for years! Thank you for blogging this trip. My priorities this morning were... 1) Coffee 2) MSC Takeover Blog 3) Anything else. My hubby tried visiting with me when I got on the computer. The poor guy! Safe travels!

Hi All, I didn't see a roll call for this cruise, so I'm starting one to get the party started! Moderators - please combine or let me know if I missed it. 6 Night Western Caribbean - RT from Ft Lauderdale with stops in Roatan, Honduras; Puerto Costa Maya, Mexico; and Cozumel, Mexico. We originally booked this same week on Symphony of the Seas, but when the Wonder bumped Allure out of Europe last Fall, the Allure Ft Lauderdale dates started to surface and we found some crazy deals! We jumped ship (literally) and now are booked on this cruise in a 2 bedroom aqua theater suite! This one was on my hubby's bucket list and we're so excited! Who else is joining us on this cruise?