 Posts

26

Joined

Last visited
Recent Profile Visitors
The recent visitors block is disabled and is not being shown to other users.
TonyK's Achievements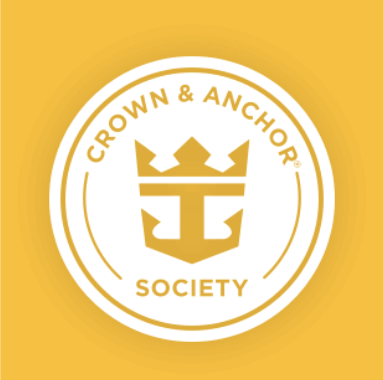 Gold (2/7)
4
Reputation
My situation was similar. RCC told my agent that when I cancelled the refund policy wasn't available.

Royal Caribbean should be ashamed of the way they are handling refunds. Looking at multiple post on this blog, there seems that whenever their is a discrepancy or problem, that it's always in there favor. Im wondering if this is a coincidence or they are doing it on purpose.?

I called RC about my refund that is way overdue. After speaking to an RC rep. about my situation, I was advised to have my travel agent call them. My travel agent was able to get things resolved with one call.

Just wondering did you use a travel agent ?

I hope this helps someone. My sailing date was April 5th. RC Cancelled on March 13th, I, I received my cruise planner money promptly. On April 19 I received money for my taxes. After following this board and realizing that refunds were starting to trickle in, I called RC today. To inquire about the status of my situation. The first agent transferred me over to a different department. After explaining my situation I was told that since I booked with a TA they would have to call. After speaking with the TA, she called me back and this is what RC told her. Someone put a request into my account on March 25 for a FCC. They would override that request and I should get a refund in 30 to 90 days. I will say that both of the agents that I spoke to were very friendly and cordial.

I cancelled my April 5th cruise on March 11th 2 days before RC cancelled, they refunded my cruise planner money promptly. Today I got my money for the taxes and fees. I really don't think they are going to refund me any money for the cruise, waiting for my cruise with confidence or FCC. I'll wait and see, I haven't called yet,

I cancelled my April 5-12 cruise 2 days before Royal cancelled, around March 13th.They sent me an email with a link saying I could get a refund. A refund would be nice but since I cancelled before them I'm thinking I only qualify for a FCC. I have been patient waiting for RC to send me some type of correspondence. After reading some of the posts here it seems that RC is doing some serious stalling. I'll probably call tomorrow and see what they tell me. They did refund my shore excursions. As asked above, did anyone receive a 100% refund yet?

My cruise was cancelled on March 13 did get refunds for shore excursions. But nothing else. I will wait exactly 30 days and see what happens.

I'm optimistic, but I am not looking to see them resume before the 1st of the year.

Just looked at the site and it said you will receive your refund 30 days AFTER you submit your request.

For the sailings that RC cancelled. Has anyone who chose to take the monetary refund instead of the 125% FCC credit coupon received their refund yet?

Royal Caribbean sent me an email that had a link which gave me an option of whether I wanted $ refund or 125% credit. If you choose $ there is a form to fill out, so you don't have to call.

I cancelled because of the Corona virus.

I am going on HOS in 28 days , my room is an ocean view balcony. I have noticed that the price has dropped $900 for the same cruise with a large balcony. Can someone tell me if it is worth calling RC and asking for some type of on board credit or something else?

When I went to Playa Mia I booked as soon as I got off of the ship with a guy that was standing at a booth. The ride there was free and I was instructed that the buses returned on the hour. There are also plenty of taxis there for your convenience.