Posts

296

Joined

Last visited

Days Won

1
AnnetteJackson's Achievements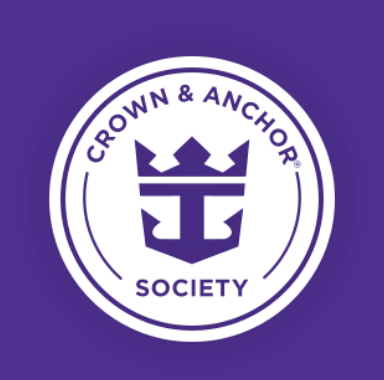 Diamond Plus (6/7)
707
Reputation
While The party in the suite was great - that was not me or Matt but a guest. And @WAAAYTOOO thanks for the memories! haha Part of going with a group is to make sure everything runs smoothly and while there has always been something every group I have done that has gone wrong - there was NO WAY to smile and look the other way with the FIRE on the bus! But now, like every other thing like this, I look back and laugh at how well the group enjoyed the day and all the memories - that burned in our memories - and i laugh! LOVED EVERY MINUTE OF THESE!

Sorry... I should have explained that better. I was meaning if you wanted to tip the crew more you could using this OBC. You would just add to the gratuities onboard.

Yes, Celebrity has said that if you have the Classic package and want a better liquor you will only pay the difference. I have been pricing this for clients and if you prefer better liquor or lots of blended drinks, you may want to consider the Elevate package so these will be included. NOT ONLY do you get the better drinks but you also get an OBC that you can use toward your charges on the ship, excursions, or gratuities. Once you look at the small charge to upgrade with the OBC - it does not take too many drinks to make this is a WIN.

Ken, This did happen to several agents in the industry or they made changes with their agency affiliation. Covid was a game changer that agents and the cruise lines were never prepared for as well as they NEVER thought it would go this long. When working with a travel agent it is important to know how to reach them as well as the home office (which the cruise line can provide that information to you). I know that it was frustrating to not reach the agent, but probably before this was never an issue. The travel industry as a whole is going to need a lot of help to get back so anytime you can support a travel agent - please do. Even when you have booked direct, you can transfer those bookings to a travel agent which should never cost you more, but you could find that it saves you time and money if they apply specials to your reservations.

AnnetteJackson reacted to a post in a topic: Skiing of the Seas - Still Another Not a Cruise Live Blog

AnnetteJackson reacted to a post in a topic: Skiing of the Seas - Still Another Not a Cruise Live Blog

AnnetteJackson reacted to a post in a topic: Skiing of the Seas - Still Another Not a Cruise Live Blog

Super Excited to have Apex booked for 1/8/22!!! Cruising with @monorailmedic

You guys are going to have a blast! Great location, Great weather, Great place - and special Daddy Daughter time. I cannot wait to see how well she takes to this and how bruised you are at the end of this ?

Meeting up with fellow cruisers or friends that live near the port the night prior to the cruise. Always a PLUS if I can sit outside by water with a good view while visiting with everyone as well.

Was super excited to send an email to a client letting them know they saved a BIG $2 on their Labor day 2021 cruise! BUT they were able to get On Board Credit of $100 so a good win for them!

I was asking about this even before they asked for volunteering. I want to see fair treatment of ALL Travel Suppliers. Hoping that by planning and showing people that you can travel without cases happening if everyone is following rules and careful, will get us all back to some resemblance of normalcy.

Highly recommend this! And if you can bring friends and family with you even better. Nothing Better than starting the new year on a ship!

I love seeing all these pictures and memories. I swear had I known my cruise the first week of 2020 would be possibly it for all of 2020 - I would have taken a lot more photos!

Yep! I had the same thing happen to clients. They were able to put the back into connecting rooms just in time for us to find a better option for them with the KSF offer. So 8 calls to get things all moved around to then move to one Ultra Spacious room for them! ? They will get you are straightened out. I think the redeployment team sometimes forget to look at notes or what clients had.

I have a short cruise Dec 14th...... fingers crossed

There were lots of issues made with the moves from deployment. Call them if you booked direct or contact your TA. They will adjust to price protect and to be honest the current promotion might be better than your price protection. So make sure to ask. ALSO - make sure if you were booked refundable rates that you still are. I had a couple yesterday that were switched by deployment when they made the changes.