Posts

348

Joined

Last visited

Days Won

1
Profile Information
Gender
Location
Interests

Relaxing on a cruise ship deck. Aspiring Diamond Concierge.
Gears's Achievements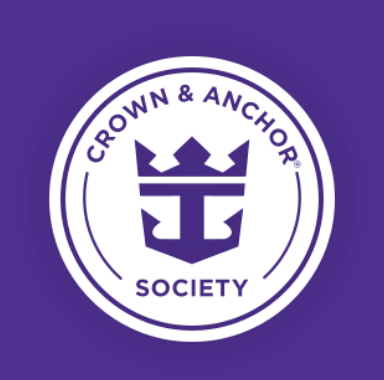 Diamond Plus (6/7)
414
Reputation
Our November 28th cruise on the Jewel has a stop in Cozumel scheduled for December 2nd. As of right now the itinerary remains unchanged.

Have a read: https://www.royalcaribbeanblog.com/2021/07/08/paradise-beach-cozumel-2021-shore-excursion-review

The EOS is a Vision class ship that RCL cut in half and added 100 feet in the middle to increase the number of staterooms (this is the only ship they did this too). But...the overall space in common areas did not increase. The solarium on the EOS is nice, you will have more choice of space on the AOS.

We have been on both more than once. If given the choice we would go with AOS.

I have heard the suggestion (and it's only that at this point), if your doctor can prescribe a second Pfizer shot (a third for you)...this may cover you for fully immunized (as long as the record shows such). Again, just a suggested path of exploration.

That's what we thought too...until a Captain started saying the words for his 12:00 update on a ship that didn't have the PA chime.

After consulting with my other half...we don't think we have heard the chime on the PA since 2007...2008.

It's a chime that RCL used to play before a PA announcement on their ships. RCL stopped doing it years ago, but some tenured Captains and/or Cruise Directors have been known to say the words before or after their announcement.

Yes, the at home tests are USA only...so far. Here's the RCL page on the acceptable tests (home testing needs to be 'supervised'): https://www.royalcaribbean.com/faq/questions/if-need-an-rt-pcr-test-before-i-cruise-where-should-i-go The Shopper's tests seem to be the best way to go at this point. But...wait a week...with all things C19 anything is bound to change.

The Shopper's Drug Mart option looks more doable. From what I see on their website an appointment will be needed. Probably best to schedule something as late in the day as possible...you never know how '2 days' may be interpreted as C19 time goes on. A test at 9:00 am in the morning and a boarding time of 2:00 pm two days later is more than 48 hrs. I see testing can be done at YYZ too. If there is one place on the planet I don't trust for crowds and timing...it's YYZ.

Going! Last week of November on the Jewel. A simple six night get-me-the-hell-outta-here cruise. The only 'bump' we see right now is the hassle of getting pre-cruise C19 tests. (as of the requirements today...end of November?...who the hell knows) We will need (today) a negative C19 test within three days of our flight...and a negative C19 test within two days of embarkation. Could prove difficult to time a single C19 test to cover flight and cruise embarkation for timing of both since we always fly in day before. I haven't yet looked into the logistics of it all...but it's sure looking to be a high probability PITA.

General rule of thumb is to expect two weeks after a sailing to have the C&A points reflected on your profile and resulting tier level changes.

RCL announced yesterday that they have decided to make what I understand were Covid-19 changes to the Drink Voucher program, permanent. (Link:https://www.royalcaribbean.com/crown-anchor-society/program-updates?ecid=em_12141207&rid=585163544&rcid=47242204&empc=RCIN_CAS_0820&emsc=RCIN_CAS_0820_DP_CN&empf=&emct=DIAMOND PLUS&lnkid=INTRO_CTA&ect=TAC&ecv=DP) Previously (pre-Covid), drink vouchers could be used at any bar during the hours in which the Diamond Lounge was open for Happy Hour. Outside of those hours, get out yer' sea pass card matie...arrrr. If you were in the Diamond Lounge during Happy Hour...line em' up, the vouchers were not relevant (but don't forget to tip your friendly Diamond Lounge staff!). However, there is a nuance built into the announcement that did catch my attention. "...These can be used at any bar, at any time, in the Diamond Lounge during Happy Hour or in our private destinations..." This reads like the Diamond Lounge effectively becomes a temporary bar...and any drink you have within said lounge is effectively deducted accordingly from your daily voucher allotment. Anyone else reading it differently?

2009 on the Independence. A very disruptive passenger who actually threatened to kill me and one other person...hauled off to the brig (they do have them so I learned!). One entertaining part...disembarkation day...guest services announcing (numerous times) his name to come to the Service Desk...usually the ones who have not settled up a cash account. ?