Posts

375

Joined

Last visited

Days Won

1
Gears's Achievements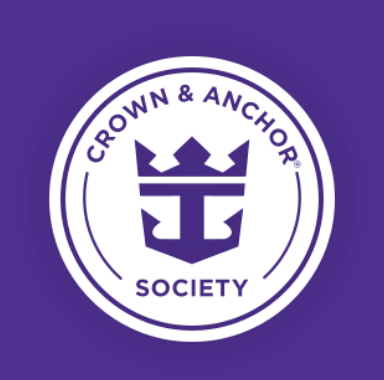 Diamond Plus (6/7)
462
Reputation
Pattycruise reacted to a post in a topic: Home Country Re-Entry Testing Policy...Aligns With 90 Final Payment Deadline

Here's the announcement... https://www.royalcaribbean.com/cruise-ships/itinerary-updates

As most people know, the Royal Caribbean Group of companies made some modifications to their final payment deadline policy (likely to be temporary). They changed the policy of final payment required no later than 90 days prior to sailing to 60 days prior to sailing. Yesterday evening, we received a detailed communication from Celebrity regarding all the Covid policies, etc. for our upcoming cruise at the end of February (booked back in the day of February 2021). Standard stuff and not much different from our RCL cruise six weeks ago. However, there was one thing off. Celebrity is offering complimentary home country re-entry testing (important for us Canuks) for guests with cruise reservations booked and paid in full prior to November 16, 2021...the old 90 day final payment deadline. But...they changed the payment deadline to 60 days. So, if we made final payment at the 60 payment deadline...we're SOL?? Let's see if our TA earns her stripes.

WAAAYTOOO reacted to a post in a topic: International Travelers who test positive post cruise and can't board flight back home

Gears reacted to a post in a topic: International Travelers who test positive post cruise and can't board flight back home

As far as I understand you will require Internet. However, the Guest Services on a particular ship may have a way around this. Also, one person can setup/schedule more than one person...so not all people would need Internet. But...you will need Internet to complete the ArriveCAN app...again, you can register more than one person.

Yes, go to Guest Services when you can. The test is performed on the last day, but the sooner you get your QR code the sooner you can book your time for testing.

Separate website, no app to install. You will get a QR code to scan from RCL, it will send you to trustoneapp.com. The testing is done by Eurofins and TrustOne is used for the info and results communication. The test report is not actually produced by RCL.

Just got off the Jewel yesterday and back to YYZ. Here are some things to be aware of: Do not assume Royal/Guest Services will reach out to you for your PCR test. Expect to ask. Testing typically takes place the day before disembarkation. They currently provide no charge testing for antigen and PCR, make sure they know you need PCR. There is an app/website to fill in your information, including passport number and some other details before you go for the test (you make your appt here too). You will receive an email with your results, or, if you don't have email access, Guest Services should have the results by 6:00pm. Make sure you review your results to ensure it says PCR test. We had a friend travelling with us who got a result saying antigen when he did in fact have a PCR test. It was sorted out by Guest Services, but not without a great deal of stress. If he did not specifically examine all the details on the document, it would have been a big problem at the airport. Hope this helps.

An oldie but a goodie...time tested and true.

Pretty sure this is why they dropped Key West and replaced it with Bimini on our Jewel of the Seas cruise in a couple of weeks.

Crunch, Crunch, Crunch - Carnival ships crashing into each other in Cozumel.

@PG Cruiser - A handful of Bimini excursions are now posted as of this morning.

There are currently no excursions listed for Bimini. They switched Key West to Bimini just a few weeks ago. It might be another week before anything shows up...or nothing until after getting on the ship.

We did the drive from Toronto to Baltimore to get on the Enchantment when it sailed out of Baltimore. That was an eight hour drive and not bad going down. Coming back seemed to take forever. It was just two of us...more people would take longer. Would probably not do it again.