Posts

208

Joined

Last visited
Marc Van Niekerk's Achievements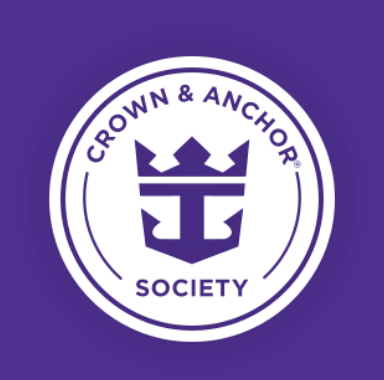 Diamond Plus (6/7)
292
Reputation
I have found that it depends upon the currency in which your cruise was booked. Since we now book through a travel agent (shout out to MEI Travel) in US dollars, all our cruise planner purchases are in USD. In the past when we booked ourselves in Canadian dollars the cruise planner purchases were in CAD.

Canon has a tutorial app called Canon Coach that had a few guides on using a camera with more settings than the typical Point and Shoot. https://canon.ca/en/product?name=Canon_Coach&category=/en/products/Software-Solutions/Camera---Camcorder-Apps

Marc Van Niekerk reacted to a post in a topic: Wonder of the Seas - December 18, 2022 - RoyalCaribbeanBlog Group Cruise

Quick update about return to Canada after April 1 and no test required. I registered with ArriveCAN for DW and I however I did not pay super close attention to the spelling of my last name. On MOST of my identification my last name has a space in it, and this is true of my passport. My NEXUS card however has my last name without a space. My ArriveCAN did not have the space and so while I was allowed to enter without any issue at the airport, I have now been getting daily check ins reminding me to be quarantining for 14 days. I am not truly required to do so as I am fully vaccinated but there is apparently no way for them to stop the system from contacting me. I will continue to answer their questions and take it as a lesson learned. All my life I have had to ask people looking me up in their computer systems to check with and without the space in my last name so I should have known better.

Matt reacted to a post in a topic: Rhapsody of the Seas - Mar 16, 2024 - Mar 23, 2024 (7 Night Costa Rica & Panama Canal) RoyalCaribbeanBlog Group Cruise

Thanks everyone. I feel better that we have scheduled our tests at Shoppers here in Canada and that seems to be a common and proven from the replies. I'd just hate to get all the way to Fort Lauderdale and have trouble.

Unfortunately we cannot get them in Canada.

Has anyone had experience where their test is not accepted when attempting to board? We have plans to test but with the variety of test ms available in just worrying that maybe I get all the way there and the decide they don't like ours. It feels kind of irrational but still it is stuck in my brain.

KristiZ reacted to a post in a topic: Do we need to upload test results in advance or just bring to port?

First time cruising in 2 years and I cannot seem to get clear in my mind if we need to upload test results or just being them with me. We sail April 3 and have completed check in with the exception of "Health & safety" which says we need to answer April 2. Is that where we would do an upload? Thanks in advance.

Has anyone tried the Switch Health tests from Air Canada for entry to US as well as boarding ship? Curious to know your experiences.

Thanks everyone for the great information here! Can you please tell me how long it took to receive your test kits once ordered and what shipping method was used?

We haven't used at port, but a screenshot from our phones of the ONT vaccination with barcode and 3 doses was approved on app check in in 3 days. fyi, I used booster date not second dose.

I just called and changed our preferences in under 10 minutes with the number at the bottom of the image posted above and asking to change my bonus amenity.