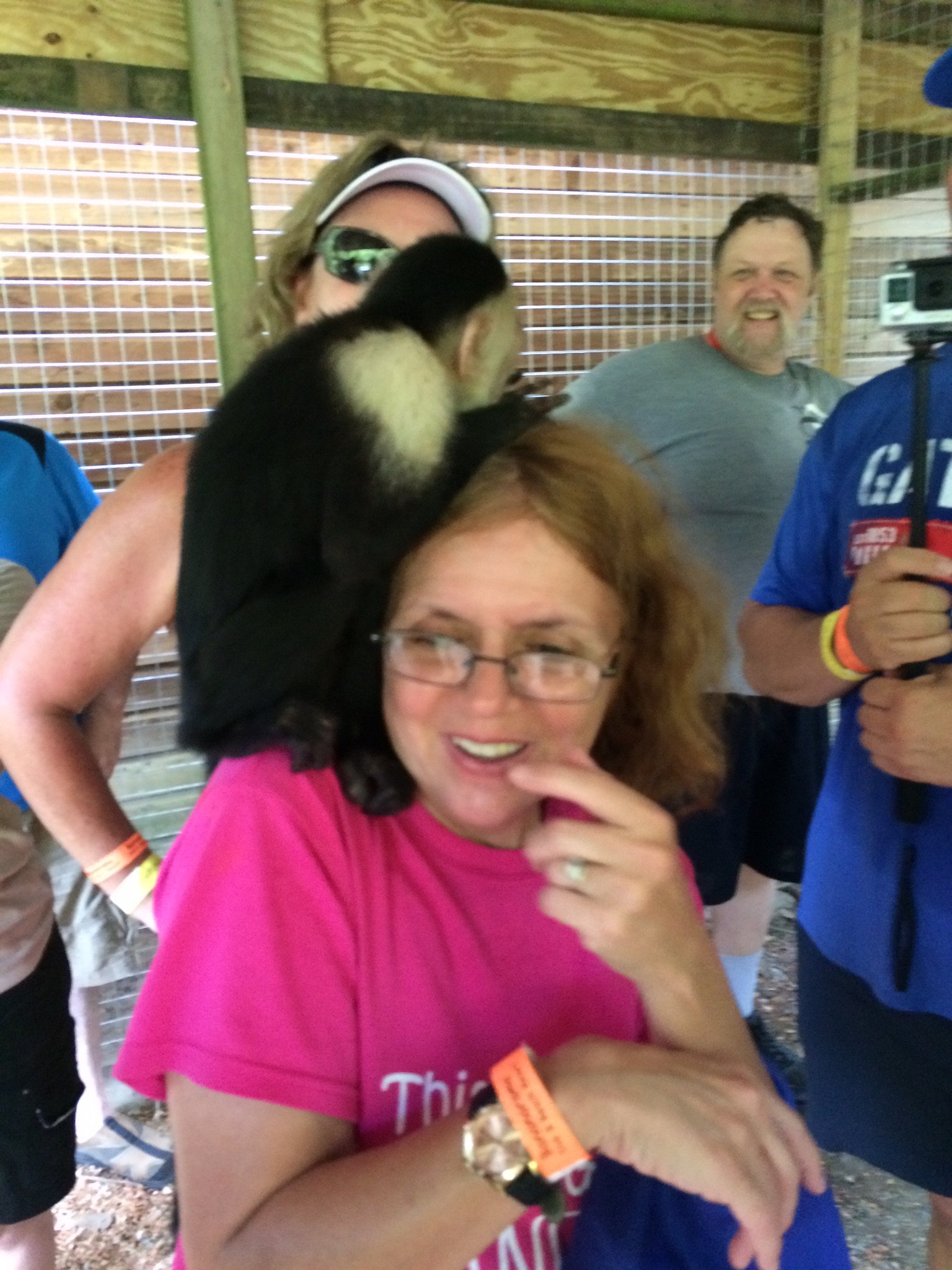 Posts

60

Joined

Last visited
Sushitex's Achievements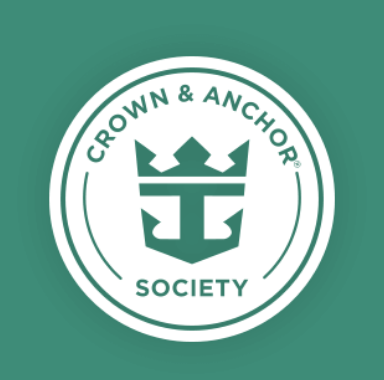 Emerald (4/7)
42
Reputation
We have 2 upcoming cruises on the Liberty - 1 in mid-October, 1 on Dec. 12. I believe that one of them originally was supposed to go to Grand Cayman and Falmouth, but now both cruises are slated for Roatan and 2 ports in Mexico.

I hope so, keeping my fingers crossed!

On the Independence out of Galveston? We are scheduled on the September 19th sailing on her. 2 out of our 3 bids already were "expired" (rejected) but the other said "pending" a little while ago. We are more anxious about our Covid-19 test tomorrow, but thinking about the possibility of upgrading is keeping me distracted, a little.

Hubby and I are doing the same as the OP: boarding on the Oasis on November 3 through the 7th, then going on the Freedom on the 8th. Just an FYI regarding the Oasis cruise: this morning, we received an email from Royal, notifying us that, as expected, Labadee (the only port) has been dropped and will be replaced by Cozumel. Oh joy - we live in TX, and sail out of Galveston most often, with Cozumel almost always being a port of call. Back to the Freedom - we are slated for a B2B2B on her, beginning on November 8 and ending on the 19th. Both the Freedom and the Oasis will be "new" ships for us; so far, our Royal cruises have been on the Liberty, Enchantment and Majesty.

We ordered the monitored home test kit set from eMed on Monday morning, and received it around 4 p.m. on Wednesday, a very hot time of day in south TX. Fortunately, the Fed Ex person rang the doorbell and hubby heard it (I thought it was a doorbell ringing on a tv commercial, lol.) Anyway, it's in our spare bedroom, and it's usually pretty cool in there.

It's been 9 years, but on our cruise to Alaska, I had read a guidebook and we took a public bus to Totem Bight State Park. It was chilly and rainy at first (the sun came out later) so it was pretty much deserted on the bus and in the park - it was a cool place to visit and wander around in. I believe that we rode the bus back to town and did a little souvenir shopping, then walked back to the ship. We would love to return for a second cruise to Alaska, and since Sitka was not even an option, we'd love to go there. Our favorite port had to be Skagway - we booked an independent tour. They took us on the Yukon Railway, then a minibus that went into Canada and we stopped to eat lunch and play with the Alaskan sled puppies (and dogs) at one training "farm." It was absolutely one of our top shore excursions.

We are on the same cruise. I'm wondering if the stop will be replaced by Perfect Day or Nassau (hopefully Perfect Day.)

Just a little over 2 years ago, we sailed on our first Royal cruise, the Liberty of the Seas. We had previously been on 7 Carnival and 3 NCL cruises. Honestly, I booked the Liberty because it was cheaper than the Carnival ship going out of Galveston that June (probably the Vista; we cruise on her next weekend, lol.) Be prepared to be "wowed" by the technology on the newer Royal ships. The Liberty offers ice skating shows, FlowRiders, The Perfect Storm (water slides, etc.) and (in my opinion) overall, better entertainment than on most of the Carnival ships that I have been on. The major change for us, though, was learning about Club Royale, Royal's casino program. Although husband has gambled on every Carnival ship, we have never understood how the program works (still don't, for the most part.) Club Royale has a website and a brochure that tells you exactly what tier you are as a gambler, and what benefits you might obtain. What a game changer for us - by the end of that 7-night cruise, hubby had earned Prime status as well as 2 comped cruises (a certificate cruise and an annual "tier" cruise.) This won't occur during every cruise of course, but it did happen during our first Royal cruise. Of course, no cruise line is perfect. We missed the friendlier atmosphere (the entertainment crew) that we have seen on most Carnival ships during that first cruise. However, we were impressed with the friendly staff on the Enchantment of the Seas (our second Royal cruise ship.) We are also looking forward to our upcoming cruise on the Harmony, which will actually be a B2B in late January/early February. We'll be staying on the 8th deck because I am curious about the Central Park area. BTW, we haven't totally left Carnival - we have some cruises booked with the line. After several years of receiving no offers from Carnival, husband was mysteriously sent several casino offers this past spring. We are not picky; we're grateful. Can't wait until we are all cruising again!

It's funny that the Carnival Glory was mentioned in a previous comment. The Glory was the last Carnival ship that we sailed on (March 2019) before going on 5 Royal cruises, beginning in June 2019 and ending the day when cruises were stopped (March 14, 2020.) I don't believe the Glory was garish; she certainly had some friendly and lively entertainment crew members (trivia hosts) anyway. On our first Royal cruise, I was blown away by seeing things like Flowriders, The Perfect Storm and Ice Skating Shows - we were on the Liberty OTS - but honestly, didn't feel that friendly buzz with the crew except for our wait staff and maybe the room steward. I felt more crew friendliness when we sailed on the Enchantment OTS a few months later, and during our second Liberty OTS cruise. As far as food goes, we really enjoyed the BBQ place that was up on the second level of the Marketplace Buffet on the Glory, and Johnny Rocket's on the Liberty OTS, even though it had a surcharge. The food in the main dining rooms in both lines each have their shining stars - the chocolate melting cake from Carnival and the steak and turkey entrees with Royal are my favorites. What swung us over to Royal was the fact that on the Liberty OTS, the casino host bothered to take the time to give hubby a brochure explaining the Club Royale program and was there to answer any questions. Never before, during 7 Carnival cruises, had anyone explained how to earn comps in their casinos, even though hubby had actually once earned a comped cruise. To this day, we are not sure what level of player he is with Carnival and how their system works; with Royal, we knew how to achieve Prime tier status just by reading the brochure. Now there's a little twist. After 5 years of "crickets," Carnival started offering hubby a few comped cruises about 3 months ago, so we have a few lined up for this year and next year. However, the number of those cruises pales in comparison to the number of casino offers that Royal has been sending us. "Us" because I also reached Prime level on that last Royal cruise. I have yet to gamble on a Carnival ship, but who knows, I might just do that on our upcoming Carnival cruise next month.

Sushitex reacted to a post in a topic: Testing onboard is working. 2 Passengers on CelebrityMillennium test positive.

We won't be on the Odyssey until Feb. 12 of 2022 (hubby's 2020 Prime Tier cruise) but congratulations on your new ship assignment! Hope you're still assigned on the ship in February. Do you work in the casino?

I'll be on the Vista July 17th (unless something changes), and the Independence September 19 - October 6 (moved from Liberty and Explorer.)

If you believe the source, here's some more entries for your Google Sheet: https://www.cruisecritic.com/ab/agents/variation-a/news/6165/ Yes, other lines are mentioned, but there's the Independence and the Mariner... I'm terrible with spreadsheets in general, I will leave this up to others to add to the Sheets, lol.

Another news source: https://www.cruisecritic.com/ab/agents/variation-a/news/6165/

Funnily enough, when I clicked the above link, there's the Carnival Vista moored at the dock. That's ok, last Thursday, Carnival Players Club sent hubby a casino offer for a cruise in either July or August. We could not say no ( Club Royale has not been so generous lately ) and we're booked on the Vista for the July 17th cruise. It's all good, lol. Hope to sail out of Galveston on the Explorer in late August.

Baked Alaska reacted to a post in a topic: Will there be a Memorial Day sale for Dining/Drinks, excursions, activities, etc this year?

Fortunately for us, hubby and I have been fully vaccinated since February, so we're okay with having some non-vaccinated folks onboard. We can also live with wearing masks and social distancing - we just did that (in most places) for a week in Las Vegas. Like everyone else, we JUST WANNA cruise, lol! ?