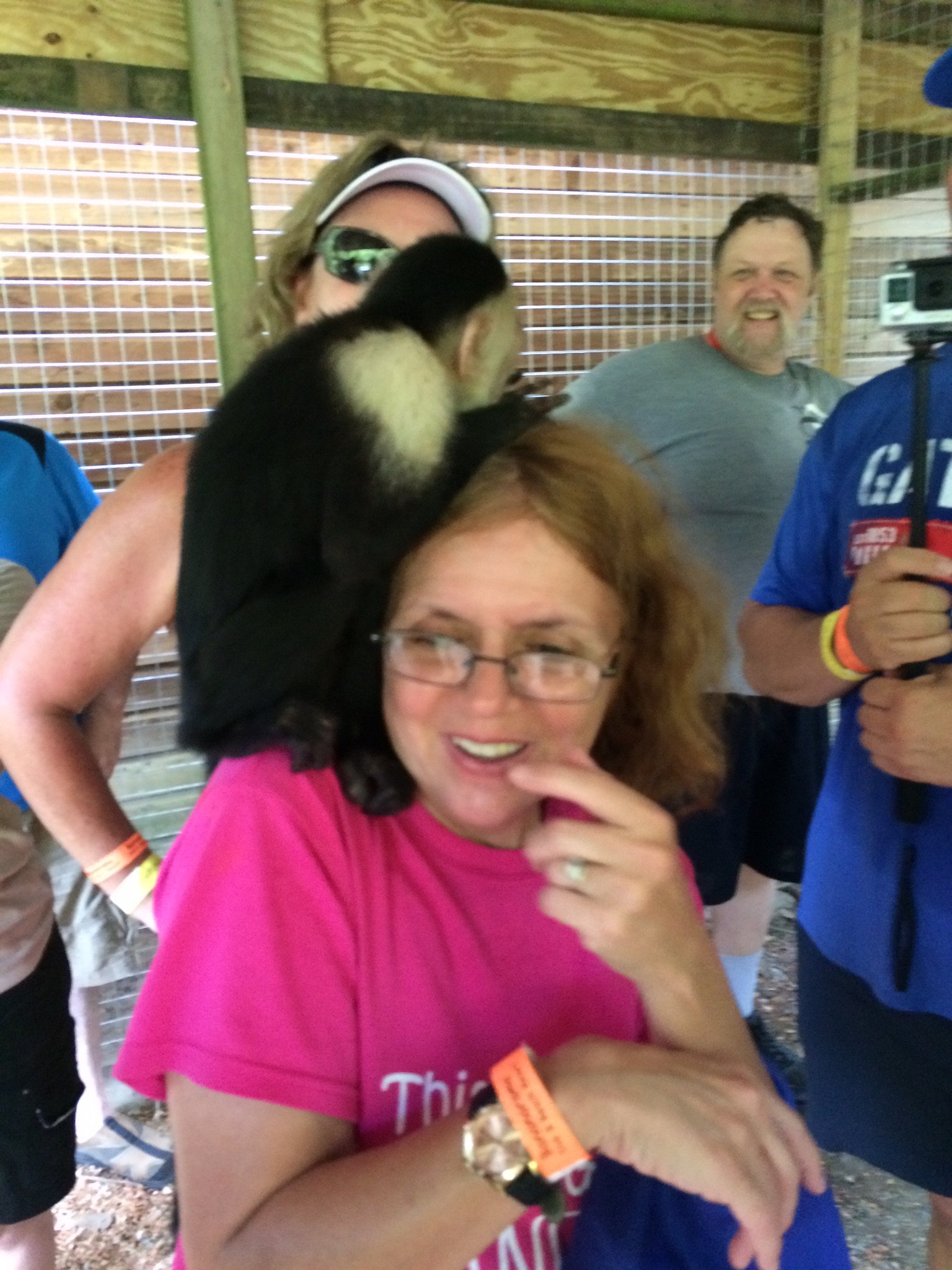 Posts

88

Joined

Last visited
Sushitex's Achievements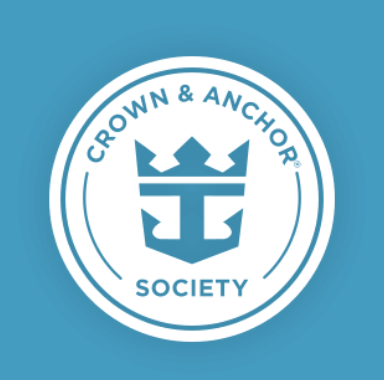 Diamond (5/7)
66
Reputation
If you and your spouse have both earned dollars-off certificates, or are receiving other offers from Club Royale, and each one of you has the same offer code (with perhaps a difference in the last digit) you can combine your offer with the same one as your spouse. Sometimes, if the cruise is a short one and during off-season, you can combine said offers to book a really inexpensive cruise - we have had some cruises that amounted to paying only for taxes because of the combined discounts. Just food for thought. If for some reason you don't know about the offers website, here it is: https://www.clubroyaleoffers.com/ You can insert the needed information to find out if your wife has any other offers listed (the one you referred to should be included.) You never know - something better than the certficates may be listed. The general rule of thumb is to book a comped cruise a.s.a.p. - they go fast.

Now, Carnival: https://www.cruiseindustrynews.com/cruise-news/28044-carnival-cruise-line-removes-pre-cruise-testing-for-vaccinated-guests-more-changes-announced.html

...and here is your chance! https://www.cruiseindustrynews.com/cruise-news/28044-carnival-cruise-line-removes-pre-cruise-testing-for-vaccinated-guests-more-changes-announced.html Too bad our next 2 cruises are with Carnival (shh...casino cruises) and they are scheduled for August 20 and 27th.

Lighthouse Parking has raised or elevated lots. There are photos of their lots on their website that will show as much. I just checked and they are accepting reservations for November and beyond.

Thanks for all your responses. It sounds like Terminal 1 will be put to good use - I had forgotten that Disney and Princess will start to cruise out of Galveston.

CruiserNic reacted to a post in a topic: Whats the latest with removing the vax mandate? Thank you for the response!!!

Bowen reacted to a post in a topic: Whats the latest with removing the vax mandate? Thank you for the response!!!

WAAAYTOOO reacted to a post in a topic: Whats the latest with removing the vax mandate? Thank you for the response!!!

I read that earlier, and thought, "Hey, I hope this is enough incentive for the cruise lines to discontinue the mandate of COVID-19 testing." I'm not against it inherently, BUT it's so darn expensive if you have to pay for it, and fewer and fewer places are offering it for free.

https://www.cbsnews.com/news/cdc-covid-19-guidelines-updated-recommendations/ Especially: "Detailed recommendations are expected to be updated and "streamlined" over the coming days, including for travel, nursing homes, and other high-risk congregate settings. "

An alternative to Daniel Johnson's excursion in Roatan are the those by Victor Bodden (independent shore excursions.) We have booked with him 3 times - the first 2, we had our then-teenage son with us, and he did the Zip & Dip tour, which included zip lining in a cool jungle environment, seeing the monkeys and macaws, and a ride to and from Bananarama, a beach and restaurant complex on the West End. Son was 16 the first time, then 17 the second time. The Zip happened at Bodden's own Monkey Business complex. Hubby and I skipped the Zip, but we did everything else. Our third visit was last December. Our son is working in another state now, so it was just hubby and myself. We returned to Victor Bodden's, and now we were also able to be hugged by a sloth, besides seeing the monkeys and birds. We were supposed to go to Bananarama and everyone else on the bus did go, but the driver kindly dropped us off near the cruise terminal (we just didn't want to go to the beach and it had been raining steadily anyway.) Looking at his current website, it appears that he is still in business. Although we reserved online all 3 times (and paid cash upon arrival) I am not sure if things have changed since last December. I recall that one could also book by simply walking up to their kiosk at the cruise terminal.

I hadn't really thought about it before, but when the new cruise terminal in Galveston opens in November, will all Royal Caribbean ships sail from that terminal, or will Royal use the older terminal for the older/smaller ships (those with 4 or 5 day sailings?) We have several cruises booked from November through March based out of Galveston- 3 on the Adventure and 2 on the Allure. Naturally, we expect to be able to use the new terminal for the Allure sailings, but have no clue about the Adventure. We are not too concerned about parking because we usually book with Lighthouse, but out of curiosity, is the Port of Galveston building a parking lot near the new terminal? Thanks for any words of wisdom or genuine news!

Ok, I get it, gas prices are high and we decided, at the last moment, to fly from the Gulf Coast of Texas to Seattle. I don't understand why you chose this forum to complain about that issue - the high price of gas has nothing to do with cruise ships or cruise lines, including Royal Caribbean. Not only that, you or someone you know chose to go on an Alaskan cruise- no one twisted your arm. You could have switched to a cruise that sails from a port on the East Coast. Everyone not living on the West Coast has to decide whether the ability to visit Alaska is worth the extra travel expenses - just a thorn to go along with the roses. I am not sure what you were trying to accomplish by submitting your original post. You stated that you enjoyed the cruise but pretty much complained about the food, the itinerary being changed (due to a medical emergency), having to stop in B.C., the fact that someone caught Covid, and so on and so on. What part of the cruise or Alaska did you enjoy? I'm sure some of us would appreciate more details about the positive experiences. Or were you merely venting and expecting sympathy?

While we were on the Oasis last November for a short 4-night cruise, I made a point of going to the Park Cafe for an embarkation lunch. From what I recall, they had the famous Kummelwick (roast beef) sandwich, a salad bar, maybe soup, and some desserts. Oh, and bags of chips if you asked for them, lol. It is located on deck 8 (Central Park) which was convenient for us - our cabin was on the same deck. Central Park seemed to be quieter in general than other decks, and definitely less hectic than the Windjammer.

htmlWe were on the Quantum from May 23-30, and we did not feel that it was our worst Royal cruise ever. I'm a research fiend, so I knew way ahead of time that most of the shore excursions were sold out by the time we booked. I had to make the best of what was available. In fact, our Skagway excursion was canceled by Royal and I found a good walking tour guide online, downloaded it, and we ended up walking around the historical buildings and shopping for a bit during our day there. Relaxing, cheap and enjoyable. I also asked other cruisers beforehand what a good excursion in Victoria might be and one lady mentioned Butchart Gardens, so that is what we did (plus the Butterfly Museum.) Hubby and I are certainly not gardeners (we live in a condo) but we still were amazed by the gardens' beauty. Yes, we arrived in Victoria about 5 p.m., but the tour operators (great guys, btw) said that they received permission to stay in the gardens after closing hours. Same thing for the Butterfly Museum - they re-opened their doors for our tour buses. Elevators weren't too bad on the ship, from what I remember. We usually ate before 8 a.m. in the Windjammer (we tried Cafe 270 for breakfast once, we preferred the Windjammer.) I honestly don't see what was wrong with Quantum's Windjammer; the food was tastier than several other Windjammers that we've been to, and it was very decent at lunchtime as well. We were able to sail through part of Endicott Arms, but had to stop and turn around before we caught sight of Dawson Glacier because there were multiple ice floes in the water and it was not safe for a large cruise ship. It was absolutely true - we observed the Endicott Arms through our large window in our cabin at the very front of the ship, and yes, there were many, many ice floes. The OP neglected to mention - or maybe didn't know about this - that in the SeaPlex, FREE bumper cars are available for anyone willing to wait in line to enjoy them. Hubby and I went twice, I guess we are kids at heart! We are in our early 60's, lol. I believe that the most disappointing event that happened during this cruise was that when returned from our Victoria excursion, there was only 1 bar open (we wanted sodas) and only Cafe Promenade was available for a late-evening meal (around 9:15 or so.) So naturally, the line for pizza was long, and the line for getting 2 cans of soda at a nearby bar was even worse. Hubby grumbled about it, complained to guest services and of course, nothing could be done. It turns out that we should have read that morning's Cruise Compass - on the front page was a disclaimer stating that due to Canadian regulations, they were forced to have only 1 bar and 1 eating establishment available on each deck while they were in port. So I didn't do my research for that one item. Another disappointment was the musical performance held in 270. While it was incredible as far as techonology goes, there was no plot or cohesion between each musical number, and like several of the musical performances in the regular theater, the sound was so loud that it became distorted and hard to understand. Honestly we are much happier in smaller theaters/venues such as on the Adventure or the Liberty. Not as fancy, but they make sense, lol. We also flew into Seattle to board the ship, but I guess we were lucky and it wasn't that bad. As far as Covid goes, we wore KN-94 masks on that ship whenever we walked around in crowded areas (the Esplanade) and certainly in the elevators, and we did not come home with Covid. We were not the only folks wearing masks btw. All in all, not a bad cruise. At least we experienced a Quantum-class ship for the first time. Next time, we may sail on a smaller ship to Alaska, simply because it's becoming evident to us that we prefer the Freedom and Voyager class ships with every new ship we sail. But, to each his own - that's the beauty in being able to choose from 26 ships. See photo below for a view of just one of the gardens at Butchart. All of the gardens there are simply spectacular! So, yes, a visit to British Columbia is NOT a waste of time, IMHO.

Or, if your smart phone is working while in port, the ship's time should still be displayed on the home page of the Royal app.

A few months ago, I earned 800 points during our cruise, which was enough to earn an interior room certificate. Please note that, sadly, the 800-point promotion ended April 30. Anyway, I recalled having bonus play, which in this case, was $16. I spent it in a slot machine, of course. I believe that if you have a significant amount of bonus play, you will have the option of converting bonus play to OBC - I am just not certain what the minimum amount would be to qualify. BTW, if you like FB Groups, there is an excellent one that is for Club Royale Casino Patrons ( do a search if you're interested, easy to find. ) I think they could answer these type of questions in a flash. I just hope I don't get into trouble mentioning the group here.

I have been on both ships as well, and hubby and I actually prefer the Adventure as a whole. We have been on the Adventure for 8 cruises ( hubby has 9, actually.) While the Oasis is a beautiful ship, we found the crew on the Adventure to be much friendlier. True, no Aqua Show, but their Production Shows at least made sense. We were recently disappointed in the Starwater show on the Quantum of the Seas, a much larger ship. It was indeed a marvel in technology, but there was no cohesion between each song and dance, and no plot as well, I'm sorry to say. The Oasis is also saddled with (by a long- term contract) the infamous "Cats." As for the inside cabins, since hubby and I receive either discounted or comped cruises via Club Royale - yes, we're lowly Prime - we have no problem staying in the interior rooms that we're offered. We are usually out and about the ship anyway. Who wants to be cooped up in a cabin all day, no matter what the size? Might as well stay home, eh? BTW, we very rarely frequent the pools or hot tubs and certainly not the loungers (just not our way to relax.) We have never sailed out of Cape Liberty. We sailed on the Oasis out of Miami and on the Adventure out of Galveston. In fact, I'm looking forward to Adventure's return to Galveston in November - we have already booked 2 cruises on her. But so far, Galveston 's terminal has been definitely acceptable, as was the terminal in Miami. Maybe it is time for you to try other cruise lines. It sounds like you might be much happier since the grass is so much greener there, lol.