 Posts

24

Joined

Last visited
Recent Profile Visitors
The recent visitors block is disabled and is not being shown to other users.
Bowen's Achievements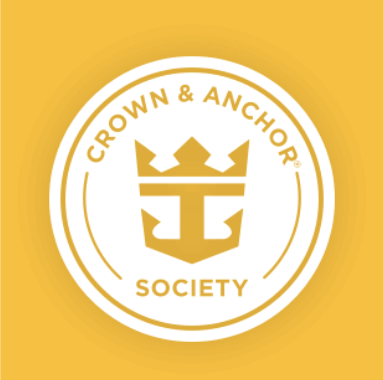 Gold (2/7)
34
Reputation
We just moved our end of the year cruises on her to August and September of next year. Can't wait!

I just want to mention that the "by September 30 or one year from the original sail date" isn't what they allowed me when I rebooked. I moved a Dec 2021 cruise and an April 2022 cruise, the furthest I could push either was Sep 2022. Maybe it's because the original sail date from the first time I had to change it because of COVID was a year ago, not sure.

Do you have to make final payment in order for this to go into effect, or do you just have to wait until the protocols are announced? I just shifted my last two cruises to the furthest point available from RC, but I'm done with it after this. If mandates are still in effect this time next year I just want my money back. I was going to try to wait it out this time to get a refund, but I didn't want to make final payment. They already have thousands of my dollars, I don't want to give them anymore. I feel like they should have given people affected by this an option for FCC refunds a while ago. It's not their fault, it's not our fault, I get it, but it's a bunch of money to just have in limbo.

Vancity Cruiser reacted to a post in a topic: Matt - Any word from RC on whether boosters will be required?

Pfizer just said they could have a new shot ready within 35 days of a new variant, so at least they're looking ahead.

WAAAYTOOO reacted to a post in a topic: Matt - Any word from RC on whether boosters will be required?

I figured you'd post about it if you saw it, but just in case there's been word and I haven't seen it. Have the powers that be mentioned anything since the news is now reporting that another booster will be recommended 8 months after your second dose? Will you have to have a third shot in order to be consider fully vaccinated? Thanks!

Hopefully this makes him 1 in 16.

Introduced: HR 4980- To direct the Sec of Homeland Security to ensure that any individual traveling on a flight that departs from or arrives to an airport inside the USA or a territory of the USA is fully vaccinated against COVID-19, and for other purposes.

Keep us posted! We sail in December and will definitely be requesting a refund if the jab is still required.

Since we travel with kids we don't sail on anything that doesn't have a Flow Rider.

Sailing out of Florida is so good, even for us Texas people. The options are endless with all of the ports there.

Truly I think that's the way to go. If someone wants to go on a for sure vaccinated cruise, choose one that doesn't depart in the US. Especially if you're flying out to the ship, it's not a huge issue to fly to another place.

Right, but they've only been removed because of the CSO. The new law covering CSO ships wouldn't be necessary were Canada open.

Oh, the Dragon's Tail coaster on RC's island in Haiti was amazing fun as well!

A Blo-Kart track in Bonaire, hands down the best excursion ever. ?

I feel like the ones dragging Alaska into it is Canada, but that's just how my brain works. It is unfortunate that Alaska can only sail if Canada lets them visit, but that's what they agreed to when they set up the cruises from Alaska, so of course there is going to be reliance on that other country to do its part. Sadly, I do not see Canada opening anytime soon. Dropping the CSO entirely would allow the bulk of the cruise industry to get going full swing. I don't want Alaska left out of it (I've been and it's lovely beyond words), and I wish Canada were not set on the course it's on.