 Posts

86

Joined

Last visited
Recent Profile Visitors
The recent visitors block is disabled and is not being shown to other users.
DMLM's Achievements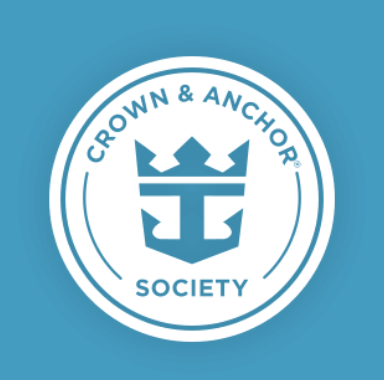 Diamond (5/7)
87
Reputation
I know the Port Of Galveston is rapidly developing the new terminal in preparation for the Allure later this year. Part of that location will include parking near the terminal. However, Galveston can flood during really bad storms and I'm not sure if I want to park that close to the pier. Does anyone know if the existing parking will shuttle down to the new terminal or if there is any new parking raised garaged parking being developed as a result?

Last update: The credit was applied and cleared. I'm glad it happened but took way too long to work through. Should never have been that difficult but thankful that it is now behind me.

I agree that there are way too many companies losing sight of true customer service as well. Nickel and dime everywhere. This has been eroding for years (like our social norms) and it is very sad. What happened to the days when a company would charge a fair price and leave you very excited when they did something above and beyond for service? That to me grew so much loyalty. It has gotten to the point (at almost every company I can think of) that even when you need to call about an issue you can only call Customer Service that knows nothing about Customer Service.

I would agree with the fact that it extends across most generations. I do not see it from what is left of the great generation and the most of the one right after. It appears to be getting progressively worse from there. Not any one generation but clearly getting worse.

WAAAYTOOO reacted to a post in a topic: How do you tip when you have unlimited dinning package when at specialty restaurants

RCIfan1912 reacted to a post in a topic: How do you tip when you have unlimited dinning package when at specialty restaurants

We stayed at the Miami Hilton Downtown. The hotel had a view of the port but was a little tired. I'm not sure we would recommend the hotel as a result. I'm also not sure there was a shuttle service. Now, we were a family of 4 and found that using an Uber (large SUV) was a better option. Price (~$50) was not that much different than the shuttles at $10 a person that we herd about and have seen. The driver was on time, courteous, and we had a nice comfortable ride. No issue with getting an Uber at the port either when we returned. There is a section in front of the terminal (clearly marked) to direct a shared service to pick you up from. I just cant remember the number (maybe section 4?). Good luck!

I'm an old school believer. Once there is an agreement you adhere to it unless there was something outrageous. I have tried to follow a philosophy of "say what you mean and mean what you say". While not exactly the same it is still applicable to what others have indicated. If I agreed then I should adhere to it. It also applies to what Royal should practice (and sometimes struggles). I'm hopeful that we start to see some of the values that the earlier generations held so highly.

We have eaten at both and would echo the comment from Ryan79. We really have been disappointed by JR most of the time over the years (some times much better than others). We have eaten at playmakers once and we were pleased overall. We will be trying that again and see how it goes over time. For us it was not the difference in the money as much as it was about the tastes/experiences. Don't let me mislead you, I would also not go if the price was outrageous for the food/drink. Enjoy the experiences!

I tipped $20 at Wonderland and $10 at playmakers. Service was much better at Wonderland but it was also likely due to the overall experience.

Latest update: It appears that I have now made progress with Allianz. I called again yesterday and spoke with another supervisor. I again demonstrated they have the documentation showing the positive Covid test and my canceled flight (for weeks now). The dates of the flight are the same dates of the policy. I also reminded them of their policy and that I was operating within that policy. I also closed with saying this has been way too long and will be looking to escalate to corporate if this si not resolved this time (not trying to be threatening but rather look for alternate resolution paths if needed). Within 5 minutes after the call I received an email yesterday that has lead me to believe they finally understood my points. The proof will come when I see the refund on my credit card.

You are correct that the insurance would cover items that are not reimbursed (for a claim). But they also have a provision that indicates they will cancel/refund you if you do not take the trip, and do not file a claim, due to Covid. I did not need the policy for that trip as it never happened.

That is good info. Unfortunately (or fortunately) I did not realize that when I rebooked my cruise for 2 weeks later (while recovering from Covid) and then paid for that cruise and insurance premium as well. It would have been nice to roll it over but did not catch that at the time.

Sorry for the long post. I had a cruise booked in May and was unable to go because of COVID. It took some time but Royal did refund my money in full (thanks to the persistence of my TA). I also received future flight certificates from the airline and refunds for all other booked activities pre and during the cruise. All worked out so far. I always book travel insurance in case of the unforeseen events that could be devastating. I did the same this time with the same travel insurance company (Allianz). Their policy indicates that they will cancel/refund your policy if you have COVID and the trip is cancelled. Unfortunately this is turning into a bit of a challenge. I have provided the proof of Covid as well as the flight cancellation. They are now asking for the proof of cancellation of the trip (guessing Royal Caribbean). My travel agent worked that and was able to get the refund from them through my credit card but there is no real email or letter stating anything. When I asked the TA she was not optimistic I would get that from Royal. Any suggestions and has anyone had a similar situation they had success with?

I sailed on Symphony back in June and the reservations were in the app the day of the cruise. That was the first time I had to do that (used to be online pre cruise). There was actually a spot on the ship that you could meet with the crew (it was like at 11 am) where they could tell you how to make reservations in the app. I would start to look in the app for the activities (prior to cruise day) and find if/when/where they offer that. For us it was a great location. We got on the ship, went to the location & got all of our reservations, walked out and finalized the muster. We were done with the admin and off to eating & drinking!

I just wanted to provide an update. We finally received our remaining balance last week. The good news is that we received the funds within the time defined by the resolutions desk. Glad the TA continued to work this for us.

I have not been on Independence of the Seas but have been on several with Broadway shows. I would absolutely recommend making a reservation for that show (otherwise you might end up with a less than desirable seat if you can get in at all). You indicated you want to relax then suggest you relax in the Solarium pool (no kids allowed). For a little fun (and I'm not a kid) I enjoy the pool slides. On many ships that I have been on there are always interesting pieces of art that you can explore (which can be relaxing and keep you cool). Some ships will have the interactive app for the art (not sure on Independence). Regardless, I suggest that you take some time to walk the ship and see what it has to offer. Regardless, enjoy!