 Rose City Cruiser
Members
Posts

785

Joined

Last visited
Rose City Cruiser's Achievements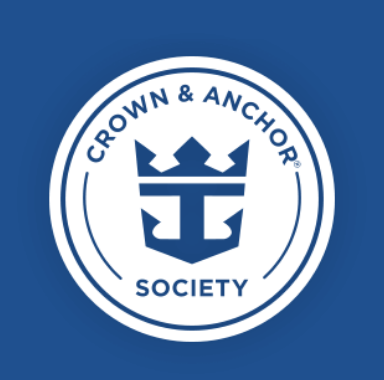 Pinnacle (7/7)
552
Reputation
But then on Exclusion #26 it reads "Any act of terrorism or any medical condition you suffer or contract when an official travel advisory issued by the Government of Canada states, "Avoid all travel" regarding the country, region or city of your destination, before your effective date. To view the travel advisories, visit the Government of Canada Travel site. This exclusion does not apply to claims for any medical condition unrelated to the travel advisory." My interpretation is medical emergencies are covered including COVID-19 (if fully vaccinated) while on cruises if the travel advisory is "Avoid all non-essential travel" or lower. Currently, Government of Canada has "Avoid All Travel" advisory for cruises. Best to give Manulife a call to confirm before departing.

Have you considered taking a helicopter from Windsor to Detroit? And then a taxi service from DTW back to Windsor when you return? https://windsor.ctvnews.ca/some-windsor-travellers-use-helicopter-to-get-across-border-to-detroit-1.5467057

IMO, the US government is concerned with their southern neighbour's lower % of vaccination. If they were to open up their land borders, it would have to be both or none at all.

Will Royal follow CDC's interpretation of fully vaccinated or Canada's interpretation which includes mixed vaccines regardless of type?

With talks about possibly boosters, hopefully matching 2nd and 3rd dose shots will resolve this issue.

You may make reservations while onboard. Usually on embarkation day, there will be staff somewhere in the Royal Promenade to book your specialty dining reservations. If you miss them in the Royal Promenade, they will most likely be making their rounds in the Windjammer Buffet on embarkation day.

if you delete the app and re-install it after approx 90 days, they will give you a "welcome back" reward. I have received between 100k-500k Loyalty Points each time. I cycle through their other mobile apps such as Konami, Blackjack and Pop Slots. It is the easiest way to collect enough Loyalty Points for the $100 OBC voucher.

If you are driving a Tesla, there is a 250kW Supercharger in Elizabeth, NJ approx 11 miles away. There is also a 75kW Supercharger in a parking garage approximately 8 miles away. I would choose the 250kW charger for the faster charging speeds. If you are planning to park in long-term lot, I would recommend charging the vehicle to 70%-80% prior. Turn off Sentry Mode so that it will not eat up battery while you are away. This should minimize "phantom drain".

Ontario Superior Court ordered the Ontario government to reinstate it as it violates Canada Health Act. back in Sept 2020.

OHIP Out-of-Country coverage is very limited. Out-of-Country inpatient services up to $400 per day and outpatient services up to $50 per day.

Rose City Cruiser reacted to a post in a topic: YIPPEE !! Finally August 21, 2021 Symphony Opens for Booking

Will Royal accept mixing of vaccines (AZ+Pfizer, Pfizer+Moderna) as being fully vaccinated?

My shots were administered by our local health unit. They provided a print out (similar to receipt paper) for proof of vaccination and also an electronic copy was sent to my e-mail. Keeping those in our safe at home. Hope that is sufficient proof when we are cruising in Feb 2022.

Rose City Cruiser reacted to a post in a topic: Royal Caribbean decides not to ask whether you have been vaccinated!

Victoria, BC do not want cruise ships. This is win-win!