 Posts

38

Joined

Last visited
MamaShark's Achievements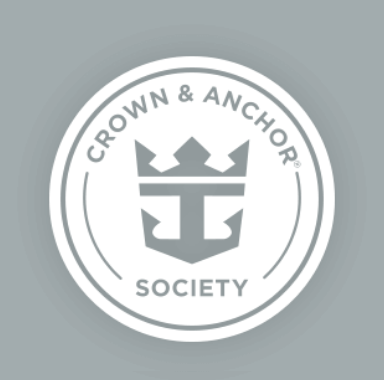 Platinum (3/7)
34
Reputation
@wannabecruiseexpert best detailed pics I've seen of of this CCBC Cabana. The clear aqua marine, shark, and stingray sightings are awesome…worth every penny. A slice of heaven…but it's tough when CC happens to be (early gangway up) the last day. Debarkation does kinda feel like we're being handed off:-(. Looking forward to your final thoughts. Thanks for sharing!

We have our family cruise almost every Xmas and sometimes NYE. CK doesn't have a special menu for holidays, but we always eat there for Xmas. We've had the good fortune of tailoring our own very special Star Class menu for the holiday; requested in advance, of course. Hubs and the guys order @Lovetocruise2002 favorite filet(s) and lobster tails. Daughter, baby, and I don't love the filet and usually order lamb chops. They always order seafood tower(rip) or jumbo shrimp cocktail. We also celebrate hubs December birthday at the holiday dinner—and they've made it very special indeed!

@Rags1i caught up just in time for the party to start. When AA has the same number of take offs and landings, I'm pretty sure the stars are in your favor! 1 more sleep. Yayhhhh!

Aww C'mon! The first Christmas that I reserved Symphony instead of Harmony??

We missed a Private Journeys tour and were refunded. Hope your little is feeling better!

@AshleyDillothanks for the heads up! I have Amex Reserve, so I called to ask if there was a reason I didn't get the offer. She said they "probably just begin adding the offer initially to gold, maybe some platinums but simply haven't got around to offering it to reserve yet! Bull Pucky! Someone purporting to be management followed up with an apology that I didn't receive the offer, especially since I meet the criteria of a "Amex spending history with RCI ". They generated a marketing inquiry requesting that the offer be extended to me (10-14 days). I'll wait. If anyone else is interested, but didn't get the offer, you might want to give Amex a jingle:-). We cruisers have habits to feed!

Thanks for sharing. So much to love. Soak it up!!

@SummerRoseIt happened to me 2 weeks ago while lots of people were looking at low prices in September 2022. This poor reps system was so bogged down I was able to view dates before he could:-(. You might call back and be pleasantly surprised to find it's back in inventory. I know it's a pain but hope it works out for you.

@theroyalthornes a big welcome to your first Star Class experience. Prepare for special treatment and an addiction for cruising Star Class again and again! Looking forward to watching your "firsts" unfold. Go hungry; leave happy… lol! Bon Voyage!

@SummerRosewe will! It will be Me, Hubs, 2 sons, 1 daughter, 1 SIL (ages 29 to 30 something) and 1 grandson (6 yr old). We absolutely love Christmas at sea with our grandson. The little ones holiday spirit is contagious! Mister 6 already announced that he's not going to Adventure Ocean this year— so more time for us to chum around. Cruising is the ultimate Mommy-Daughter trip. Your daughter is in for a holiday delight! My adult daughter and I still manage to slip away from the guys to hang out, spa, or sip in the sun:-). We cruise with the family every Xmas. 2020 was the first Xmas cruise cancelled. Over a year ago I was lucky to reserve these B2B suites for Xmas and NYE 2021-22. After this long dry dock, we're super ready to celebrate an extra special holiday together! Where's everybody else?

I've been cruising for a long time and I've never known of technical issues to be the cause of all performances and shows being cancelled on a sailing. There needs to be a bit of transparency; but more importantly I hope everyone - performers, crew and guests on this sailing will be well.

I'm an Oasis, Allure Harmony, Symphony raised Diamond. I've been so excited to read an Odyssey blog! Your pictures of Odyssey on FB have inspired me to make the Quantum leap on this new ship! Unthinkable that there were only 3 beers. I hope your fridge and counter are woven flowing by now. Going to the bar to have a drink sb optional lol—although an empty Boleros must've been a novelty and a treat. Btw, imho drink quality and selection are better in the Coastal Kitchen than some of the other watering holes. I'm not a huge fan of playmakers either (maybe a genie order to the room). There's so many other venues for genie to insure you'll have good food and a better experience! Looking forward to you enjoying a Star Classy cruise

Congrats on your big Royal UP! I'm excited for you blog, and other pics (especially food critiques) — live from RLS on the ODYSSEY. Great Space:-)). Happy SC Dance for you both!

@Ampurp85 I'm not sure what you want. I'm trying to politely remain on topic, but I said exactly what I meant in direct response to what @WAAAYTOOOinitially stated. I don't need you to jam her entire biography down my throat after the fact for clarification. (She's a grown woman, proved perfectly capable of speaking for herself) I'm not trying to debate anyone over inconsequential blog content. Please stop tagging me in your ruminating feelings.

@Ampurp85Imma need you to show me how you can draw all these conclusions from the 2 or 3 sentences posted

[email protected]

I responded to. JK While I'm not trying to misread a few sentences, the words "they will most likely get cancelled anyway" said exactly what I feel. I'd love to be wrong on this one!