 Posts

52

Joined

Last visited
MamaShark's Achievements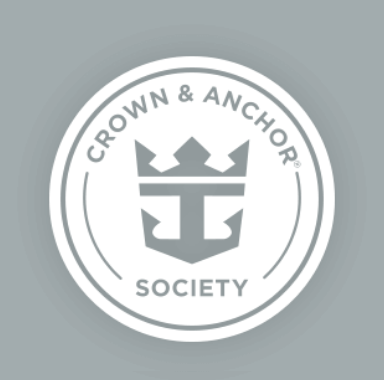 Platinum (3/7)
60
Reputation
@iluvwineandtravel I luv the relaxed tone of your blog and also your ship selection. I've sailed HARMONY at least 5+times (yes, Covid lulls have me with a bit of cruise trivia amnesia). On good sailings she has more eclectic and cultural vibes. Feels more contemporary than the Oasis and Allure. but less hype and constant motion that I feel onboard the Symphony. The Diamond lounge feels very much like the others on Oasis Class Ships. Not sure if HARMONY is scheduled for a little TLC soon, but that would be nice. Anyway I hope you have the best time ever and enjoy Harmony's sweet spots as much as we have! ( request to follow on IG. TIA

Nooooo @Lovetocruise2002 we've never watched a movie in our suite. Perhaps worse, but I confess to watching the hurricane coverage while on the symphony during the hurricane This was a first and few times hubs volunteered to get up and join me for early breakfast @ CK. Bribes

@SpeedNoodles living in a home with high ceilings and 2nd story foyer also, I felt claustrophobic in the ATS and other 1 story suites. I would trade awkward hallways and wasted spaces anyday for the bright open feeling of any loft on 17. The layout w/ 2 bathrooms + upper and lower level affords personal space for dressing and toiletries— def the best way to go if you're used to separate bathrooms/dressing area/closet spaces at home. We were Deck !7 dwellers long before SC rolled out. IMO, you still can't beat the level of service on Deck 17 and CK. Sometimes we just want a laid back sailing without thinking about genie interactions.

@Lovetocruise2002Johnny Rockets rocks better in young tummies! It always looks tempting though. Feeling adventurous on the boardwalk? Maybe take a spin on the carousel. Do it for a friend

@Lovetocruise2002 Of course you can't possibly miss the loft in either the OPS or the GPS. You can watch the ocean and stars at night from your hot tub. Once again rationale for more SC suites to have hot tubs! All Oasis Class ships should have OPS, and GPS—-CLS, SLS, RLS #allthethings

@Jax and @Lovetocruise2002 You know I do too Haha …"This made me laugh because I did the same thing yesterday. Front row Premium WestJet if anyone cares". Made me laugh also. We''ve rescheduled flights to get the pre assignment for bulkhead row seats (Delta First Class). . Hubs knees are snobs

@Lovetocruise2002 you should be boarded and FLL bound by now! Delta 1738 departing from DTW around 10:00ish is one of our favorite flights also. Good times in the forecast. I'm excited to follow your return to cruising

Same issue here when I attempted to purchase excursion and failed. Called Royal and purchase was attempted by phone rep and failed. Advised me to call back tomorrow am, but not to make further attempts tonight because there were several complaints of failed and misapplied payments.

@BooscruizeI can hardly wait til tomorrow to see everything you did today!! (Well maybe not everything) Dining @Versace's is the cat's meow…Ya'll made it. Have TOO much fun!!

@WAAAYTOOOI agree with @Jax100% about the Disney VIP tour. Our family of 7 went pre cruise Xmas 2019 and our private VIP Tour Guide led us strategically behind the scenes to board rides —no lines, all access, all attractions. Our tour guide drove us to each property to park hop. Every detail was coordinated. We covered 3 parks in 2 days experiencing Disney like never before. It is pricey (comparable if you're cruising Suite/Star class on mega ships) but well worth it to preserve your time, energy, and to avoid the disappointment of tiring days at the park using apps and waiting in lines. We were exhausted but did everything we planned plus more! If you decide on a Disney vacay instead of cruising, VIP Tour is an amazing WAAAYTOOO go<3

@GlassSlipper the vaxx for 5-12 is likely to be coordinated through the schools. Barring resistance I believe the timeline for this vaccine rollout will be better, if not swift. https://www.ft.com/content/71f07d95-aba5-48b5-b103-a8875644d068

@AspiringCruisePlannerFrom age 1-4 we tried different sleeping arrangements for the grandson. He's now 6 yrs. The arrangement depends on the type of suite as well as the age. Royal offered either a pack n play or a rollaway for him. But before age 2 he was too tall for a pack n play and too adventurous for a rollaway or the bunk. We used a toddler cot once, but each year after we brought a lightweight twin blow up mattress. The twin blow up gives them comfort and space, yet it fits perfectly in the ATS master right in front of the (extra) sliding door to the deck. They(his parents) just didnt use that sliding door to go out. He loved it! When he slept overnight in our other ATS with Grand-dad and JiJi, we let him fall asleep on the lower converted bunks. Later in the night we'd bring him in to share our bed — just for peace of mind. The suites look incredibly dark when your littles are sleeping in a separate room. By age 4, he had the ultimate sleepover with Grand-dad and Jiji where the attendants put extra mattress pads and cushy duvets on the pullout in our Star Loft. Truly living his best life. There's lots of options and creative ways to keep them close and safe. I hope this helps. In case you're not already a member, I'm attaching a link for Royal Moms at Sea. My daughter enjoys it: https://www.facebook.com/groups/288815238297862/?re

@AspiringCruisePlannerWe've had two genies. One for our adult children; 2 single sons, 1 daughter, SIL, and their now 6yr. old son. One for hubs and me. We thought it would be more practical if we were assigned to the same genie, but we were anxious to experience everything and pleasantly surprised how nice it was to have two. It worked out better for us all. The genies were happy to collaborate anything we asked. They shared tasks like escorting us places, on or off the ship. We almost always do dinners and evening entertainment together except for the rare occasions things like an extra teppanyaki night or late night entertainment that hubs and I don't do. Of course room snacks, beverages, daily activities were handled by each genie separately. Genies have different styles and skill sets. We picked up cues and different suggestions from both genies, and also benefitted from learning what their other SC families were doing. .

@bryresangel I couldn't commit to waking up on the Serenade for 274 days. I'm sure I'd grow tired of the food, and living in a small cruise community. I would totally miss the comforts, privacy of home and want my regular life back. There might be a little more intrigue if it was a newer exciting more contemporary cruise ship, but the thrill of seeing the world wouldn't last long, getting back on an old cruise ship day after day.

@wannabecruiseexpert best detailed pics I've seen of of this CCBC Cabana. The clear aqua marine, shark, and stingray sightings are awesome…worth every penny. A slice of heaven…but it's tough when CC happens to be (early gangway up) the last day. Debarkation does kinda feel like we're being handed off:-(. Looking forward to your final thoughts. Thanks for sharing!