 Posts

71

Joined

Last visited
MamaShark's Achievements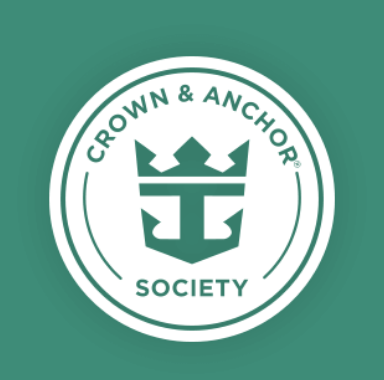 Emerald (4/7)
90
Reputation
MamaShark reacted to a post in a topic: Concern about Refunds for Items Pre-Purchased Ahead of Sailing

@Neesa no matter how many times we cruise, Sail-Aways never disappoint! Every single time is exhilarating, filled with anticipation of a brand new journey. I'd be right there with you doing "the floss dance"! I've never been on mariner or even read a Mariner live blog so I'm excited to follow. Happy 16th to your daughter! Bon voyage!

Lovetocruise2002 reacted to a post in a topic: Star Class in the Mediterranean: Wonder of the Seas - 6/5/22

@She Sails Away thanks for taking us along. Your blog seems pure and authentic. I got all the feels almost like being there. You shared the realist experiences like people standing on your heels in line, becoming Felix's partner, your whooping, waving, making the best of everything… and all things cruising during Covid. I love your writing style, your calm perspective of highs and lows; the little things that make the big picture. "After all the planning, it's over"… but personal growth and self gratification are lifetime endeavors. Continue to find joy in the journey! Safe travels.

@TonyYOW from the onset of Covid, I've never seen numbers like the guests reporting on social media. I know it's not scientific but It's only logical that many others will share the infection before the last day. Thanks for doing the right thing for the sake of others! I'm also wondering what will be the number that will turn the ships to Code Red. Wishing you a safe ride home and a complete recovery.

@Neesa I couldn't agree more. A few seem a bit blind sighted when OP share real time disappointment— because the product no longer matches the price. I notice vocal bloggers who go radio silent as soon as OP question transparency, number of Covid cases, ship occupancy, staff shortages, sick and overwhelmed crew:-(. @She Sails Away I appreciate your honesty and insight. I'm glad Labadee was back on the itinerary and you had the chance to experience it. Wishing you more good times and pleasant memories!

Junior is still on the Allure but he's being trained to be a genie by Alan R. He'll be a fantastic genie just like he was as concierge

Yep, Alan R trained Dexter. They're both awesome, intuitive, genuinely "good people" and great genies. I was on Harmony while Rahul was rotated as Concierge in the Diamond Lounge. From brief encounters and observation over 7 days, I'm pretty sure his temperament wouldn't be a great fit for our family's genie.

@MamaShark have you had Sunil before? What does he like? @YouthD Cash is appropriate and preferred. Genies have many guests and little space to keep well intended gifts. If you're asking about gifts in addition to cash, there are only a couple genies who I feel comfortable that I know we'll enough to give personal items — along with cash. Cash tips are the best! .

@YouthD fairy tale ending for me to see who picked up the suite and also Sunil. You got the whole package!! The suite was MIA for a couple weeks so it's pretty incredible that you got Royal'd up like that — Quite the mysterious program LOL! Good for you! ️Enjoy

@starbratperfect description of thermal/shower feeling like a car wash and tornado all at once. Nityam to the rescue; you gotta have salt scrub. Good for you both taking that spa time to detox and zen out!

You did it —made lots of good memories and almost no dirty laundry. Hope the Canadian weather is mild. Safe travels everyone!

We'll forever miss the tasty salts! 150 CP food pics look delicious but does anyone wonder if CK, Chops, and CP secretly have the same filet? @Lovetocruise2002 what sweet serenity hanging back on the ship while others while others went to port! Prime time to explore, investigate, and of course relax. Btw, did anyone #majorstarclasstakeover have a BB cabana? In lieu of the earlier unrest, I'd love feedback on restoration of BB cabanas, coaster, zip line etc. Is the buffet served by staff? Straw markets open? (Cabana booked May/22) TIA

This takeover has been adventurous and your attitude is winning It wouldn't be complete without the Aqua Show. I'm glad it happened for you even with special water effects! Good idea for early walk to El Morro. If it's not too windy, a helipad Sail Away from Old San Juan party might be nice!

Hope you all will be sailing into warmer temps and calmer waters soon. How's in suite dining service so far? Any one SC had a chance to have tables set up or even table cloths, in your suite or on the deck? @Lovetocruise2002 were the girls bushels of fries at least warm? Lol Just wondering if Specialty Restaurant services in room/deck will make a gradual comeback like before!

Oh my gosh Sabrina, this sounds like both of our craziest cruise nightmares, missing/cancelled flights plus lost luggage. I hope you're one of those lucky passengers that I've seen get a surprise luggage delivery at a port. Especially for your teenage girls:-(. Happy you didn't miss the cruise! Anyway, I'm surprised also to see that Oasis didn't at least get a fabric change/update during the amp. It's been awhile since I sailed the Oasis or Allure. I didn't care much about the slides, added restaurants or pano suites. Is there a visual facelift on the Oasis in comparison to the un-amped Allure? Newer colors, floors or carpet? Hope Filet night and cocktails were good for you tonight! CK never disappoints!