 Posts

79

Joined

Last visited
Recent Profile Visitors
The recent visitors block is disabled and is not being shown to other users.
Bruin Steve's Achievements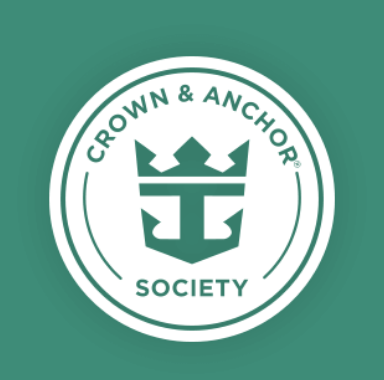 Emerald (4/7)
102
Reputation
A few years back, I was on a cruise with a New England Patriots Fan group. The activities for the group--autograph/photo sessions, speakers, etc. never really affected me in any way. I'd meet various people who were in the group and they all seemed like many other "ordinary" cruisers for the most part--except they always seemed to be wearing team jerseys and such. But, the best part was that, early in the cruise, I found myself at one of the bars late night sitting next to one of the retired Patriot players...and we started talking...and found out we had a few friends in common (I'm a big college football fan/UCLA alum and we've had players and former coaches move on to the NFL...and I know a few of them...and some had played with this guy or coached him). We ended up hitting that bar together most of the late nights. Heck of a nice guy, BTW. He told me he had obligations to the group, but, when those were done, he just wanted to kick back and relax and enjoy himself like every other cruiser. The fan group, BTW, was far less of a problem than some other groups I've found on cruises...because, other than the group activities, they had no great connection to one another. We've been on cruises with other large groups where everyone in the group knew each other or had some strong connection (employee groups, religious groups, LGBTQ+ groups) and those sorts of groups would often "take over" large sections of the ship or specific activities--like a pool/jacuzzi area or karaoke--to the exclusion of those not in the group, whether intended or not it was the de facto result of a large connected group. The Team Fan group was NOT like that at all.

First, there is PLENTY to see...But YOUR problem will be logistical. First, I hope your hotel is either the Crowne Plaza or the Doubletree--the ONLY two hotels in San Pedro I'd endorse. I've stayed in both and either is a good choice for a short stay before or after a cruise. I also take it that you are FLYING to get here...so, LAX? (There are other airports). Okay, the logistics: San Pedro is 20 miles (south) from LAX...and you likely will have a bit of luggage. IF you were renting a car (I doubt you are because that could be a hassle as well), then you could go anywhere and just leave your luggage in the car. IF you had a car, I'd recommend NOT heading straight to the port but to spend the afternoon in Venice Beach/Santa Monica--a little north of LAX--especially in June. Or do that on the day you fly out. However, with luggage, you are going to want to head straight to your hotel. Even with a noon arrival, by the time you get your luggage, find your ground transportaton, get to San Pedro and check into your hotel, your remaining day is fairly short. I would check in, then stay in the harbor area. You could just hangfout in Sn Pedro--tour the USS Iowa...maybe the Maritime Museum... walk around town, have dinner. A little more exciting option would be to get an Uber over to Long Beach (other side of the harbor--about 6-8 miles away)...Visit the Queen Mary and the Aquarium of the Pacific, and walk around the touristy shopping centers--the Pike and Shoreline Village...then eat dinner in that arwea--LOTS of choices...then Uber back to San Pedro after dinner. Or, if the many chain restaurants don't excite you, Uber back to San Pedro for dinner (My favorite: The San Pedro Brewing Co.--just half a block from the Crowne Plaza). Upon your return, getting off the shiup...Contact Sunseeker Tours https://sunseekertours.com/ They are the only major LA tour company that picks up AT THE PIER...and they are pretty good...They will hold your luggage on the bus, give you a pretty comprehensive tour of all of the sights of Los Angeles...and drop you off at LAX...Since you have never been to LA before, this may be your best overview. Do not bother with the HOHO bus here. They do not pick up in the harbor area and, because of the size of the area and complexity of routes, it's hard to really use it to your advantage. Good luck and have fun. Oh...also, I LOVE In 'n' Out...I grew up with them...BUT there are so many other places to eat in LA that youy will find much more worthwhile. It you are ever here for a much longer trip and just want a fast food burger for lunch, they are a danged good fast food burger...

Okay...I am a "local"...but I've also stayed in hotels overnight pre-cruise (personal preference--I live about an hour and a half drive from the port and don't like to deal with much on embarkation day)... For the absolute most in convenience, it is best to head down to San Pedro as soon as you arrive...Uber/Lyft best (but we'll get to that later). The ONLY two hotels I would stay at in San Pedro are the Crowne Plaza and the Doubletree. I have stayed in both. The CP is right in the heart of Downtown San Pedro, about three blocks from the pier...and VERY close to several good, casual restaurants--like within a block of several (I really like the San Pedro Brewing Co., half a block from the CP. Several others right there as well...most of them casual and reasonably priced). The Doubletree is very nice and in a more serene setting on the small boat marina--but distant from most restaurants and the pier. Long Beach is 6-8 miles from the pier. Great if you have a lot of time and want to go to the Aquarium of the Pacific...but it also means an extra Uber/Lyft ride or two. If you stay in Long Beach, try to stick to these hotels: Hyatt Regency, H/yatt Centric at the Pike, Renaissance, Westin, maybe the Maya Doubletree, Residence Inn Downtown or Hilton. Other Long Beach hotels are either far from the port or in bad neighborhoods. Long Beach is a big city on its own. I would NOT stay in Wilmington (NOT a great neighborhood, if you catch my drift). Also not a fan of the LAX area. As to transportation, Uber/Lyft is, generally, the most efficient and most reasonable mode of travel. Of course, as you've figured out, you have a car seat issue. To get to the Uber/Lyft/Taxi pick-up lot at LAX, unless ytou're at Terminal 1, you likely have to take a short shuttle ride...but, at least it's very short and you may not need a car seat for that. But, for the long ride to the port, you will need a car seat. There are also some shuttle companies operating out of LAX which supply car seats: https://laxairportshuttle.com/child-car-safety https://laxviptransport.com/child-seat-car-service/ There are others...You may want to check with them directly...AND, make sure the car seat is expressly noted in any reservation. Again, it may be a good idea to stay at the Crowne Plaza, San Pedro...You'll only need to deal with a car seat for the two rides: LAX to the CP and from the ship back to LAX...and, if you don't want to carry a car seat with you, use a shuttle company with car seats. You cn walk to a restaurant from the hotel...and, though it might be a little long of a walk with a five year old and luggage (pack light if you can), you can walk to the pier (less than 3/4 of a mile, flat, only one major street to cross. Good luck.

Sometimes you get assigned within a few days, sometimes it can be as late as just before the sail date. It all depends on how many cabins become available, if they are "holding" cabins, if they have unbooked cabins assigned to "group bookings" and to whether and when existing bookings cancel. And, even if cabins come available, they often want to keep them open a while so they can market them. They usually have a good idea, based on experience, how many cabins in each category they will eventually have. It gives them some marketing flexibility. FWIW, I booked three cabins this past September for a Quantum Alaska cruise for August 2023...Took "Unobstructed Balcony Guarantee" bookings for all three...and, as of yet, none have been assigned. Not worried...expect that at some time prior to the cruise, we'll be assigned three cabins, all unobstructed balcony or better. Hoping for drastic upgrade, but not counting on it. With the RoyalUp thing, if there's a suite available, RCCL can accept the bid of someone already in an unobstructed balcony and move them up to the suite and give me their balcony...thereby making a few more $$$ out of the bookings.

Thanks...That's what I was hoping for. It's nice to not have the extension cord as a tripping hazard in front of the balcony door...

I've done a lot of cruises since I've started using a CPAP...and have found every ship a little different... On Navigator of the Seas, there are no outlets anywhere near the back of the bed...so I've had to request an extension cord...and string it all along the walls, clear around the cabin. On Celebrity Apex--a brand new ship--we were in a Sky Suite and they had an outlet right at at the nightstand. Why can't all ships be designed like this? On one of the older Celebrity ships, we found the lamp on the nightstand plugged into a Euro outlet right behind the bed...which worked well since I have an adapter that turns a Euro outlet into two outlets--one Euro, one US...So I could unplug the lamp, insert the adapter and then plug in both the lamp and the CPAP. Now, this April, I will be on Symphony of the Seas for the first time on a Western Med cruise. Before I call RCCL to request an extension cord, the question is whether or not there are any usable outlets for a CPAP in a standard balcony cabin... Anyone know? Thanks...

For my Navigator of the Seas cruise last month, I called well ahead of time and requested the Beach Towel...I figured we get 5 drinks per night each so no need for more wine...and, since we didn't have to fly home, no problem in adding the weight of towel to my suitcase. Unfortunately, once onboard, they told us they were out of towels. The C&A host got us a tote bag instead. Next cruise is on Symphony of the Seas out of Barcelona...and we have one night in Barcelona afterwards...so, I may ask for a bottle of wine and we'll drink it that last night in Barcelona! My wife can pick which wine...

Mine (Symphony of the Seas from Barcelona, 7 nights, April 30) shows 30 % off...and here's the price... From $61.99$89.00/ per guest per day (30% OFF)PRE-CRUISE SAVINGS Of course, NO WAY I'm even paying that. Being Diamond Plus Crown & Anchor, we get FIVE free drinks per day each...So, even if you would buy extra drinks at an average of $12.50 per drink, that would mean that, just to break even, I'd be pre-paying for drinks #6-11. There would only be a benefit if my wife and I BOTH drank at least TWELVE drinks per day!!! As it is, my wife has trouble finishing three drinks a day, so I get to use her last two...giving me seven... I don't think I will ever buy a drink package from RCCL...unless, maybe, they discount it to a nominal charge...Maybe under $10 a day and I'll think about it...

It's actually a little trickier question than most think... There are different types of guarantee rates. We are booked on Quantum of the Seas for Alaska in August with family...and due to some interesting pricing, we booked three cabins...all on "Guarantee rates". BUT, ours are not merely "balcony guarantees", they are "Category 4D Balcony Guarantees"...meaning the LOWEST category we can be assigned should be a 4D. The obstructed view balcony cabins on Quantum are categories 1E and 2E. So we are supposed to be guaranteed three unobstructed balcony cabins. Of course, they don't always offer those higher category guarantees since they use the guarantees as a way to give them flexibility. Of course, we might get whatever the worst 4D cabin on the ship may be...But we could also be assigned something better. Now, I typically prefer to choose my cabin--usually midship for convenience and in a location likely to have less outside noise...so, it's usually worth paying a bit extra...and always good to book early. But that is not always the way things work out...so, on a few occasions, we've taken those guarantees. In the past, one time we got that worst balcony cabin on the ship--all the way forward. On a couple of other occasions, we actually got "upgraded" a category or two. We've been assigned a cabin as early as a few days after booking and as late as the day before the cruise. Now, you MIGHT think you are going to certainly get that worst cabin...but it doesn't always work out that way. Often, it depends on which bookings are canceled last minute. If they are still holding a handful of unassigned guarantees and a few good cabins cancel last minute, you might get one of those good cabins. On the other hand, with the "RoyalUp" thing going, they may get some strange results when moving people around. But, the most important thing is to "just get on the ship!!"

I got the RCCL email today inviting me to bid on a "RoyalUp" for our upcoming April 30 Symphony of the Seas Med cruise. Last time I "won" (not really won but upgraded via successful offer) was on Vision of the Seas in the Med back in August...My relatively reasonable bid (like $150 total) moved us from an OV to a midship Spacious Balcony... But, this time, we are booked in a very nice midship ocean view balcony... The MINIMUM bid for a 1 bedroom Grand Suite would nearly double my cruise fare...for any larger suite, the minimum bid would more than double it! For a Junior Suite, the MINIMUM would be an extra $700! And I am not sure I see even close to $700 value in an "upgrade" to a Junior Suite. More to the point, it's only a 7 night cruise and it is port intensive...only ONE at sea day. And, with those Med ports, we will likely be off the ship, in port, for long hours every port day. When we are on the ship, we'll be spending most of our time eating, drinking and being entertained. Being Diamond Plus, we get 5 free drinks a night each...and we'll get 4 free days of Wifi between us (So, even the top suite perkss give us little value). We'll likely use the cabins mostly to sleep and change clothes. I'm not sure we'll even get that much use from the balcony we already have. Anyone see any great value to even making a bid?

We have a cruise in August on Quantum where, months ago, we booked three cabins, one for us, a second for one daughter and son-in-law and a third for the other daughter and her then-boyfriend. A couple of weeks ago, that daughter broke up with her boyfriend...probably unlikely they get back together. My daughter will likely invite one of her single friends--but which one depends on a lot of factors, so it may take some time. I called Royal and they told me to get them a replacement name three days prior to the cruise...But, yes, it's Homeland Security that requires a detailed manifest two days prior...

The late, great Warren Zevon... "Yo ho ho and a bottle of rumHoist the mainsail, here I come..."

We don't buy the WiFi...Of course, as Diamond Plus Crown and Anchor, my wife and I get two free days each--so, on a 7 night cruise, we just take the option on different days and share the login... BUT, this is the plan of attack for the days we are not getting free WiFi: First, we take the free WiFi on any "at sea days". When we are in port, we have always been able to find free WiFi somewhere in port--usually available in the port terminals--so, before getting back on the ship, we find a seat and log onto that...and go through all of our emails and any websites we need to check out. Also, I often find free WiFi hotspots in and around whatever port we are in--often just in the city center...more often in any restaurant where we stop for lunch...We've just learned to ask the waiter if they have Wifi...Before we got the two free days each, we did this even more often.

RCCL's accounting has been messed up from time immemorial... Way, way back in the 80s, I cruised at least two or three times on the old Viking Serenade...Those cruises don't show up anywhere...OTOH, I am credited on the RCCL website with two cruises in 1970 that I am certain I was never on. I asked someone at RCCL and they told me that their records from that long back are just so incomplete and unreliable that this was how they handled it. They know I cruised with them...they just have no clue how many times, on what ship or when...So, they arbitrarily credited me with those two 1970 cruises--knowing full well they were incorrect. My attitude has been to just leave well enough alone. It matters little. I've gotten all the way to Diamond Plus...maybe a cruise or two late but I am okay with it...AND I'll likely NEVER get to Pinnacle so a few more points would matter little...

Not sure you are on the right thread with this... ...but, you don't need ANY formal clothes on Celebrity. Zero formal nights. They replaced them with "Evening Chic" nights...and it's all optional. I don't necessarily bring a coat and never bring a tie. I wear my same Merrill Mocs on my feet and just do black Dockers and a shirt with buttons and a collar--even a black or gray golf shirt. NO venues onboard require more than slacks and a polo. EASY.