 Posts

36

Joined

Last visited
Recent Profile Visitors
The recent visitors block is disabled and is not being shown to other users.
Bruin Steve's Achievements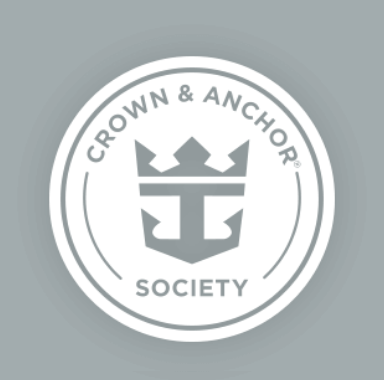 Platinum (3/7)
49
Reputation
We did a B2B on Jewel of the Seas in 2017, both Rome round trip...and we did B2B 2019 on Celebrity Reflection, both out of Amsterdam. Both times, we did NOT have to leave the ship. Merely got the new cards, went down to the check-in terminals and checked out with the first leg cards and checked back in with the second leg cards On the dining question, we've made ALL of our dining reservations for FIVE of our SIX upcoming cruises (Aug 5 on Vision, Aug 19 on Celebrity Summit, April 30 on Symphony of the Seas and two in March/April 2024 on Celebrity Millennium ALREADY...on the RCCL and Celebrity websites. On each of those five cruises, the ability to make dining reservations showed up on the Cruise Planner several months in advance...

First, Royal Caribbean did NOT "drop the testing rule". They merely altered it...and at present the website says: "Starting with August 8, 2022 departures, our protocols will include: • Requiring testing for unvaccinated guests on all sailings, and for vaccinated guests on sailings that are six nights or longer." All that actually says is that the new protocols will INCLUDE testing for unvaccinated guests AND vaccinated guests on cruises six nights and longer. It doesn't actually say anything about testing requirements on cruises five nights and under. "Including" tests for 6+ does NOT preclude testing for cruises 5 and less. BUT, more importantly, Royal Caribbean is not in a position of unilaterally dropping some testing requirements BECAUSE in some cases, like CANADA, the requirement does not come from the cruise line--it comes from the country of Canada. Canada's official website says: "These requirements apply to cruises...arriving in Canada from a foreign country... All travellers are required to: ...take a pre-embarkation COVID-19 test before embarking on a cruise ship that will dock in Canada at any point in the itinerary." So, quite simply, the requirement for testing on any cruise stopping in Canada is Canada's...They can enforce this by either not allowing the ship to enter Canadian waters or dock at a Canadian port and/or by not allowing people to disembark the ship in a Canbadian port. BTW, there is specific language not allowing people claiming religious exemption from disembarking. So, it is Canada's choice...NOT Royal Caribbean's. RCCL is going to continue to abide by Canada's demand for them to require testing because otherwise, that cruise is simply not going to be allowed to go to Canada. Can RCCL decide not to require testing on cruises going to, say, Mexico or the Bahamas? Sure...so long as those countries do not have a testing requirement. As for Canada, the Canadian government has indicated it will not soon back off their requirement for cruise ships.

Sure...call the Crown & Anchor desk at Royal Caribbean (Of course, the way things are lately, you may have to wait on hold for awhile...). Be prepared with as much information as you can get. I know of cases where they've asked people to prove claim by offering proof of having been on a cruise--old documents, cruise cards, whatever. If it's just a maiden name issue, it may be easy...They may have records of her sailing under her maiden name nd may not require a lot of proof--perhaps you can email a scan of your marriage license. But, beware...Some of their older records are not great. For example, they are missing some of our early cruises on the old Viking Serenade...though they also show a couple of sailings from 1970 that I'm pretty sure we weren't on (I didn't even meet my wife until 1978! A few years back, we took our then 20-something year old daughters on a cruise on Mariner (We had taken them several times as kids). My wife and I showed up correctly as Diamond...so did our older daughter. Our younger daughter showed up as Platinum. I called and sasked "So, when we go for pre-dinner drinks should we just leave our younger daughter out in the hall?". They quickly upgraded her to Diamond as well. Sometimes they make mistakes. They can and will quickly correct them.

Simple: Canada requires you to get a Covid test before boarding the ship at embarkation...but does not require additional tests at each Canadian port. When I cruise on Celebrity Summit three weeks from now, I will need an antigen test in Reykjavik before boarding...but will not need additional tests before our port stops in St. John's Newfoundland or Halifax Nova Scotia...before finally disembarking in Boston.

We were just recently on a 4-night cruise on Navigator: June 27-July 1.... First boarding window was 10:30. We arrived about 10:10--with pre-check-in, we had "boarding passes" and Covid test certificates in hand, were ushered right into the terminal, zero line so right up to the desk...and on the ship, believe it or not, by 10:20 am!!! Dining wasn't even open yet...but pool areas were. Mexican Food and Johnny Rockets next to the pool were both open and operating as well. I usually advise flying into ANY cruise--if you have to fly--at least the day before. For San Pedro, stay at the Crowne Plaza or the Doubletree. CP is only about three blocks from the pier--walkable...or a cheap hotel shuttle or cheap Uber...Lots of good restaurants near the CP--try the Green Onion (Mexican) or San Pedro Brewing Co. We were easily off the ship before 9:00--tried to stay on long as we can and enjoy a long breakfast because we didn't need a flight home, just an Uber...Could have gotten off wheeling our own luggage as early as about 7:25-7:30. Worst part when we got off was one of the longer lines I've seen in San Pedro for Customs. Still not too bad... IIt's a Friday morning, so LA traffic is not great...but, still, it's just 20 miles to LAX...Worst rush hour traffic, it still will take less than an hourYou might even make a slightly earlier flight but "safe" time is anything after Noon...If you're nervous about your flight, make sure to check in on the internet and print your boarding passes...and it helps to have TSA Pre-Check. Even without that, LAX is not close to as bad as many imagine. We fly out of LAX all the time and we've never needed close to the "recommended" time. Also remember Ubers and Taxis, though they cannot pick up at the curb (they need to meet you at a designated lot), they CAN drop you off right at the curb.

IF any cruise line starts allowing a bunch of unvaccinated Floridians onboard, I wil NOT cruise on that cruise or cruise line. I know a whole lot of other people who would stay away as well. I want to cruise on ships that MINIMIZE the chances of an onboard Covid outbreak. I do NOT want my cruise ruined by having most of the ports on the itinerary deny access because of Covid status or Covid numbers. I have been on five cruises so far during the pandemic era and all five cruises required all passengers to be vaccinated (or close to it--allowing very rare and unavoidable exceptions at best on one or two of them)...and none have been stricken by Covid outbreaks. But, were the Florida authorities to get their ignorant way with this thing, we'd likely have OUR cruise ruined. If your unvaccinated friends really want to cruise, it is EASY: GET VACCINATED. It is SAFE. It is the right thing to do. Yes, they have the "right" to not be vaccinated. But they don't have the right to force that risk on others. Just like they have the right to get drunkk...but they don't have the right to get drunk AND get behind the wheel of a car and impose the risks they've elected to take on others. They might, for some strange reason, want to take the risks of being without vaccination...but they don't have the right to force some of those risks on everyone else on their cruise.

One note: Definitely those plastic tag holders. But, unless you only cruise Royal Caribbean/Celebrity...and, even if you do... consider buying the slightsly wider ones they sell for Princess, etc. In case you ever cruise with other lines, ANY cruise line tag will fit easily into the wider ones...I have soe and use them for Royal Caribbean, Celebrity AND Princess...It's actually easy to slide in the narrower Royal Caribbean tags...I print them out on ordinary paper stock, then CUT them to size. You don't need the extra bulk of all that excess paper--that's only important if you are folding and stapling. I just cut out the tag, fold it in half and slide it into the plastic case. Oh, one more note: Some of the older tag holders use a plastic loop instead of the metal cable with screw thingy...don't buy the plastic band type--they're a pain.

First, you didn't "win". What you actually did was to NEGOTIATE an upgrade. Cruise lines set prices on cruises, then, as time moves on, they adjust prices based on supply and demand. We all purchase our cruises, at some point, based on those prices then offered by the cruise lines...and chose our category and cabin location based on those prices as set by the line. The "RoyalUp" thing is a relatively new strategy by the cruise line. It used to be that, when a cruise didn't completely sell out leading up to the embarkation date, the cruise line did a number of things to try to fill those cabins...which, of course, they still do--The sell cabins at steep discounts, usuallty not advertied publically, they give away cabins to high roller casino customers, they give away or steeply discount cabins to travel industry people--or to various cruise line employees. They'll fill the ship at any price because empty cabins don't gamble, don't buy drinks or shore excursions or spa services, etc. But, what Royal Up does for them is that, before they virtually give away better cabins, they can possibly squeeze a few more dollars out of existing bookings...maybe not what they had those category prices set for, but they didn't get those prices, did they? The people they give away a cruise to for free or for a low price doesn't really care what cabin they are in--it's "free". So, if someone who booked an OV would pay extra to move to a balcony, why not squeeze the $$ out of him/her...and give away the OV? So, what they have come up with is a way of collecting bids--seeing how much, if anything, every customer is willing to pay for that upgrade....and then keep that information and WAIT...until they get close and see if they have unsold cabins left. If they do, they now have the luxury of moving people around to optimize their "take". If they have, say, one suite left, they can squeeze some dollars out of several people...Someone moving from a balcony then frees up a balcony...for which they can accept a second RoyalUp bid from someone wishing to move from an OV...and again with someone in an inside bidding on an OV. They don't get their original schedule of pricing, but they do squeeze out what they can on any unsold cabins. So, initially, it's the cruise line, again, who set the bidding "minimums"...and then, it's a BLIND AUCTION with RESERVE. They don't even have to auction off ANY upgrade (which WILL happen if no unsold cabins remain)...AND, you COULD be bidding against yourself. They might set the minimum bid on moving from a balcony to a suite at $400 pp...and you might out-think yourself and bid, say, $600--even though no one else bid more than the minimum...or at all. In the end, you've made an offer...and they could choose to accept it or not--completely at the cruise line's option. That said, everyone needs to remember a few things before bidding: 1) Don't fall into the trap of bidding at a level where your new combined price is more than you could have had the better category for when you originally booked. 2) Remember that what you are bidding for is very much similar to booking a "guarantee" rate--You have NO choice as to cabin or cabin location...You might get the "worst cabin on the ship" in that category. If it really means a lot to you to be in a specific location, you may not want to bid. When you make your initial booking, you usually make a specific cabin choice. If that choice was completely random for you, you may not mind whatever they assign you. For many, it's not worth the risk. Now, for me, I put in a bid for my upcoming Vision cruise (Aug 5 out of Barcelona). I had booked a midship OV on deck 3--and I like midship, but I don't care for Deck 3 or for the size of the OVs. I booked it because of a substantially lower price than my usual balcony. My bid was slightly over minimum--but the total price was well within the range I would have booked the balcony for initially...and well lower than the balcony price at the time I booked. I was willing to give up my midship location and take any balcony cabin on the ship. As it worked out, I was pleasantly surprised to get a VERY desireable 1A balcony in a great location. Game over...you could call it a win For YOU, before you made the bid, you should have asked yourself "Would I be willing to take the worst Ocean-view balcony on the ship insted of what I booked--and how much would I be willing to pay for that?" After the bid is accepted is the wrong time to question it. That said, were it ME, ANY ocean-view balcony is an upgrade from ANY inside view. When you book a hotel on land, the rooms with the ocean view cost a higher room rate than those with a street view. Same with buying a home--Ocean views net a premium. We just did a cruise three weeks ago with a Promenade view--we got to look out at the Promenade Cafe, a bar and a lot of people. No natural light, no fresh air, no views of the ports as we entered or departed. It really isn't worth that much. Our next six cruises will have OCEAN views--we will be able to walk out on our balcony with a little degree of privacy, get some real fresh air, some natural light, some ocean breezes. I will take photos from my balcony of some incredible sights... Of course, everyone has different standards and criteria. Everything also depends on how much I have to pay for that "upgrade"...but, for me, what you got IS an upgrade...

I mentioned that if you keep reading that comment...The deck right below the pool deck usually has a larger overhang...because the pool deck is larger...and, yes, often there are beams impacting the view as well. It's not just Quantum class...it's most ships, most lines. We don't book that deck...it's not just the overhang, it's noise from the pool deck as well. An interesting note: On Princess, on most of their now-older ships, the "Caribe" deck--Deck 10--has larger balconies and the outer half is completely uncovered as those ships narrow starting at deck 11 (poorly named the "Baja" deck--those with knowledge of Spanish will see the irony). When cruising on those ships, we almost always book the Caribe deck. And, believe it or not, a lot of people hate those cabins--because they complain about "lack of privacy" because everyone on decks 11, 12 and higher can watch you on your balcony. On the newer Princess ships--Regal, Royal, Majestic--we go out of our way to book what they term an "obstructed view cabin". Those ships have some oversized cabins near the front of Deck 8 (E110, E108 and the ones on the other side). Cabins are bigger--with large seating area...and balconies are about double normal size. AND there is NO lifeboat or machinery in front of it. What Princess thinks is an obstruction is that the railing is made of metal rather than plexiglass...But that doesn't really affect the view for anyone taller than, say, 4'0"!!! And they sell them at a much discounted price. The lesson is, on ANY ship, it pays to KNOW THE SHIP. And, if you don't know the ship, you can usually find the info somewhere on the net. I've even seem some websites with photos of the views from "obstructed view cabins" on entire cruise lines.

Just a litte more on views from balcony cabins. Think about it...most ships--on ANY cruise line--have maybe five to seven decks of residential cabins one over the next. The ship goes straight up and down on the sides--it is not "terraced". So virtually EVERY balcony cabin will have an "overhang" above it. If you are on, say, deck 7, it's the bottom of the balcony from deck 8 that hangs over you. Often the top deck of balcony cabins--under the pool deck--has a larger overhang--because the pool deck is often oversized. That photo you posted appears to be taken from WELL BACK BEHIND THE RAIL. Likely, you get a less obstructed photo by merely moving to the rail. Any scenic viewing from any balcony will be less than a 180 degree panorama...not only is there the overhang, there are also the dividers for the balconies next to you. MOVING TO THE RAIL gives you your optimum view...but, even when I've cruised in suites with large balconies, for special view days, I've often gone up to the top open deck--or to the heliuport, if invited, to get a better panoramic view. Balconies are great for many reasons--fresh air, more space, nice area to relax...but they are not perfect. You cannot give everyone a complete unobstructed view from every cabin on a ship. I am not sure that there is any cabin on the ship that might haave given you exactly what you want. I spent an entire career as a corporate attorney for some large national and international corporations, some in the hospitality industry (a major hotel chain and major restaurant chains) for which I directed and advised the Customer Relations departments. They get a lot of complaints--many are very solid--and things under the direct control of the company and require a certain level of response. Others are venting customers unhappy with some issue or another --which may not have derived from any action or negligence of corporate employees. And, yes, for these, at times, they will do a token gesture to keep good PR with the customer. And a 20% discount is far beyond token. In your case, the cabin selection was yours and the cabin likely not unreasonable. Your dissatisfaction was not caused by any act or negligence of RCCL. The "bedlam" at the cruise terminal is not necessarily in the control of RCCL. I've done over 20 RCCL cruises and another 20+ on their sister line, Celebrity. They have ALWAYS had personnel in the cruise terminal and at the doors...But, remember, if there were two ships in adjacent berths, the cruise lines (and port peronnel--porters, security, other jobs are the port's, not the cruise lines') are moving mybe 5-6,000 people off of cruises and another 5-6,000 onto cruises that morning. It is going to be crowded. Maybe you were just unable to spot the cruise line personnel in the crowd... Of course, normally, the porters can and will direct you to where to go next as you leave your luggage...and you DID speak to a porter. OTOH, yours is NOT the most baseless complaint I've ever read on cruise message boards. Many years ago, on another well-known cruise message board. There was a poster who was dead serious...His complaint was that Royal Caribbean hd "misrepresented" his cabin. The brochure said it was 189 square feet...but he took along a tape measure on his cruise and measured it himself. And, according tio HIS calculations, the cabin only measured 182 square feet (not that most laymen not in the real estate or architecture business really understand how space measurements work)...So, he was shorted an entire 7 square feet of cabin space...and demanded RCCL return his entire cruise fare!!! Seriously.

First, I'm sorry you had issues with your cruise. It does sound like you are fairly new to cruising and may have learned a few lessons so you won't repeat the errors on future cruises. I am a veteran of over 60 cruises now...on ten different cruise lines. I can tell you many of the "issues" you experience are widespread and found on many cruise lines. We've learned, over the years, from trial and error. Our first cruise, we picked a terrible cabin location...not the room itself or the view...But we had a 3 year old and a 5 year old with us...and we learned too late that our cabin was on the other end of the ship from the kids' club...carried the sleepy kids the length of the ship every night. And we booked a redeye from the West Coast to Florida. Learned from that as well...never again. Learned lots of lessons on our early cruises. A few notes on yours: 1) The terminal appearing to be "bedlam"? More common than you think. Those porters are really busy. They're unloading several thousand people off the prior cruise and taking in the luggage from several thousand on yours. Excuse them if they seem distracted. When they tell you to just leave your luggage...do just that...trust me, they will get them to your cabin. Inside, yes, there may be lines...especially now when, with Covid test results and all, there are added steps to check-in. Be patient...oh, and learn to get there early. 2) Those arrival windows? They WISH they could get everone to arrive on schedule in an orderly fashion...but it just doesn't work that way. People get there when they get there and they do their best to get them on. Better than trying to allow a worse mess in the terminal. 3) Your cabin? One thing we learned early on was the importance of cabin selection. We ALWAYS book early if we can...and carefully select our cabin. They can't ALL be equal, they can't ALL be good. Some views are better than others. Some decks have lifeboats below them, some have overhangs, some have visable equipment. Some cabins are below the pool deck and the crew moves chairs around early in the morning, some are below a disco dance floor. For us, location on the ship is important. We prefer midship and proximity to the elevators, some folks prefer the aft for the views. Many cabins have larger balconies. Learn to Google cabin photos or videos. Even some "obstructed views" are way better than others. Some on some ships and some lines really aren't obstructed at all. Oh, some people actually like balconies with more shade...and privacy...and less effect from wind...others like more open and more sun. The cruise line did not choose to give you a cabin you wouldn't like. They gave you the one you booked. 4) Anniversaries, Birthdays, etc.? Yes EVERY cruise line will deliver you a small cake to your dinner table...and, yes, it is unneccessary and redundant. But that is what they do for FREE. You can always buy extras. Buy your wife a night in a specialty restaurant, buy her a massage in the spa, buy a bottle of champagne. You can get anything you want. But, for free, they will send you an extraneous cake. Trust me, over sixty cruises, we have had FAR WORSE happen on cruises. Just before the pandemic, we had major construction, starting at 6 am right below our cabin. Worth complaining about. Completely the responsibility of the cruise line as they knew in advance it would be an issue...after all, they scheduled it. And yes, after THREE days, they finally found an open cabin to move us to...so, at least we got the final 9 nights of the 12 night cruise in peace--but with a smaller balcony than the one we booked and not as convenient a location. And they gave us a $700 credit toward a future cruise (a fraction of what we paid for that one)...and we appreciated it. Remember, the ships most often sail FULL. Not easy to just move you to a better cabin when they are all taken. And, of course, the difference with that cruise and yours, is that we actually booked a very good cabin..and the issue was reasonably unforeseen by us...and should have been apparent to the cruise line. With your cabin issue, the cruise line really didn't do anything wrong. BTW, if your balcony cabin was that bad, it was likely a lesser category that you got at a discounted price. Buy a higher category cabin and likely have fewer issues. AND, again, check it out before booking....or, at least, while there are still other available cabins to be moved to. 5) The offered discount on a future cruise? Actually very generous on Royal Caribbean's part. If you take them up on it and book another, RESEARCH your cabin choice.

Okay...I figured I'd post details here for those who are interested in how this works...or doesn't. Of course, realize that this is purely anecdotal. Every instance of a RoyalUp bid would be completely its own situation and timing, amounts, results may all vary. But here is my story: We're booked on the Vision of the Seas, 8 nights out of Barcelona--August 5. We originally booked this back on September 2...booked an Ocean View cabin--#3608, primarily to save money as it is only part of a larger 30 day trip. We got it for approximately $2000 total for two (inc. fees and taxes) and a balcony cabin would have cost substantially more. Usually, I make the determination of category based on price differences...if it's a moderate amount to move up, we'll book at least a balcony. This one was considerable, so we figured "just get us on the ship". It is port extensive with zero at sea days so, mainly, we're using the cabin to sleep and change clothes. June 13, we checked on the RoyalUp thing...and the minimum bid to move to a balcony was $100 pp. I figured that, if the price difference had been under $150 pp at the time of booking, we would have booked a balcony. Nicer view, but, more importantly, more spacious room. I figured they'd get a lot of bids at the minimum, so I went a little higher. $135 pp. I might have been bidding against myself...but figured a few extra dollars doesn't matter that much. I also looked at the then available cabins--and the only category with decent numbers available was "Spacious" balcony. Here we are on July 18. Cruise is 18 days away...and I received notice that we had been upgraded to a "Spacious" balcony--#7110. End result is this 8 night Med cruise in the spacious balcony cabin is costing us $2270...not bad. If we hadn't gotten the "RoyalUp", we would still have been very happy just being on the cruise. Only issue left is that the online luggage tags still show the old cabin number. I am expecting that changes soon.

We just did a 4-nighter on Navigator of the Seas...I had no trouble packing EVERYTHING--4 days of clothes with changes to long pants and different shirts for dinner, all of my toiletries...AND my CPAP and iPad and all associated electronics in one 22" carry-on roller...with space to spare. My wife, OTOH, filled the same large 30" rolling hybrid duffel she uses for much longer trips...and it was tight. Men and women pack differently. I can travel with one pair of shoes that matches everything. She can't. Every outfit requires different shoes. I can use the free cruise line shampoo and soap. She can't. Her stuff is "special". I just need a toothbrush, toothpaste, razor and deodorant. She's got dozen of little bottles. Here's how to pack light: Bring lighter clothes. Recognize that things like pants or shorts can be worn more than once. Minimize the "extras". Forget any formal night requirements. If there is any chilly weather to be encounterd, NYLON windbreaker and NYLON wind pants. Now, the challenge comes in two weeks...We are flying overnight to Barcelona, spending 2 nights there, boarding Vision of the Seas for 8 nights, 3 more nights in Barcelona, fly to Reykjavik, 3 nights there, board Celebrity Summit for 12 nights, one night ien Boston, fly home... THIRTY NIGHTS TOTAL...I will pack one 50 pound piece of luggage. Carefully plan out use of laundry services on Vision ($25 per bag as Diamond) and Summit (free as Elite Plus)...and maybe wash out a piece or two in the cabin or hotel sink as necessary.

Seriously... We've had just about every sort of luggage over the years... The important thing used to be "durability"...but no longer... For us, the most important thing about ANY luggage is WEIGHT. With airlines allowing only 50 pounds and charging for additional pieces...and with us taking longer and longer trips...plus other considerations--like fitting our luggage into the trunks of Ubers and taxis...and schlepping it around airports and towns...It becomes very important that you can get more stuff in less space with less weight. If your luggage weighs 20 pounds, it only leaves you with room for 30 pounds of clothes and other stuff. If it weighs 8 pounds, you have space for 42 pounds of clothing and stuff...and it takes the same effort to lift or roll it. To that end, I have a very large soft side piece that weighs only 8 pounds--30 inch by Skyway... My wife loves her 30 inch HYBRID rolling duffel by FUL...She did have an airline break the wheel on one...and the company replaced the entire suitcase free of charge! Hybrid means the bottom is a hard-shell Polycarbonate, the top parts are soft nylon...and it has lots of compartments so my wife can organize better...and still it is extremely lightweight.

We live in the Los Angeles area--but a little over an hour from the port...So, often, just to keep the stress levels low...and to increase our vacation by a day, we will stay in San Pedro that night before the cruise. There are two hotels in San Pedro I would (and have) stay in...In fact, weve stayed in both in the last three curises we've taken from San Pedro... The Doubletree San Pedro The Crowne Plaza San Pedro The Crowne Plaza is right in the heart of Downtown San Pedro...Actually walking distnce from the cruise pier (and I have walked it more than once--though the CP also offers a shuttle for $5.50 pp...or an Uber to the pier would also cost only a few dollars)...Within 2-3 blocks of the CP there are several very good, reasonably priced and casual restaurants. We always end up going to the same two--The Green Onion (Mexican) and the San Pedro Brewing Co. (Brew pub with very ecclectic menu--great Tri-tip sanbdwich!). Both are within a half a block of the CP. The Doubletree is in a more serene setting--on the yacht marina a little ways downchannel from the cruise port and downtown...only one good restauyrant (22nd Street Landing--Seafood) nearby...but the hotel will shuttle you for free to restaurants in the SP Downtown area and they will shuttle you for free to the ship. Downtown Long Beach is 6-8 miles away across the harbor...it has several really good hotels--two Hyatts, the Renaissance, Westin, Hilton and Doubletree...and has a lot of mostly chain, but some local, restaurants...plus a couple of attractions--the Queen Mary and the Aquarium of the Pacific--so it's okay staying there, especially if you have a little extra time and want todo some sightseeing. But, if you are cruising out of SP and are only looking for a hotel and a dinner, definitely save the extra logistics and stay in San Pedro. As to transportation, if I were you, I'd really give Uber a shot. We've become accustomed to it and it has many advantages over taxis...definitely price...but also the ability to know your price before the trip--no meter surprises...and the ability to track your driver and know when they are approaching, to know the car, driver's name and license plate number, to not have to pull out your wallet or credit card...and more... Good luck...