Posts

163

Joined

Last visited
FoxboroCruiser's Achievements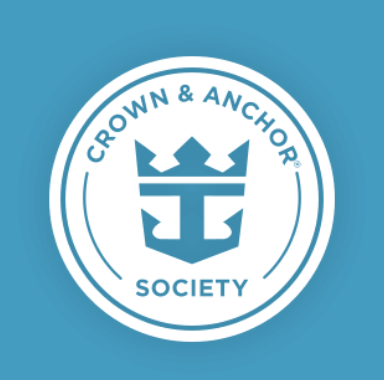 Diamond (5/7)
206
Reputation
Same at Port Liberty. While I fumbled around looking for my Passport the customs people sort of mocked me like I was supposed to know I didn't need it. Clearly they didn't bother to see that I wasn't understanding them… definitely a great way to check out, faster than ever.

We hit 365 days today! Can't wait to sail again!

FoxboroCruiser reacted to a post in a topic: What is your favorite RCCL ship past and present and why?

We spent 7 nights on Anthem in April, and none of the four of us got Covid. We spent a lot of time in the solarium, 270, saw all the shows in the Music Hall and main theater, played bingo, trivia, ate in all three specialty restaurants, main dining room, windjammer, sorrentos, doghouse, cafe promenade. We were all over that ship! TJust don't want anyone thinking if you cruise it's 100% that you'll get it!

I can pay for the vacation over time. I can pay almost 100% of what it will cost me ahead of time so don't have to count every dollar for the duration of the vacation. The service is better than most resorts, the ocean is great, entertainment is included, and I unpack once to visit multiple places. Most of that stuff is unique to cruising (most). Royal has a lot of ships in multiple ports, there's always a new experience to be had.

Going under the The Verrazzano-Narrows Bridge is the highlight of the sail-away, so the higher you can get the better! Also toward the front. We watched from the Solarium in Anthem, as Matt said, the Bridge wings are a great spot.

We did Wonderland on Anthem in April and all enjoyed it. That said, I've seen YouTube videos of it on Oasis class ships and it does look more experiential on some of those. My family agreed it was fun, certainly different, mostly tasty, but a one-time thing for us. We're really glad we got to experience it.

It's becoming an epidemic. More and more posts just doing what they can to disparage Royal Caribbean and cruising in general.

We live between Providence and Boston and drove to the port. It was roughly 3 1/2 hours. Stayed at the Country Inn & Suites by Radisson, Newark Airport, NJ. It's an industrial area, but there's a couple of restaurants and an outlet shopping area right there. Walmart between the hotel and the port, and an easy ride to get there. We're doing a. Short trip next June and will likely do the same arrangements. Hope some of that helps.

I've always thought one of the benefits to cruising was that the ship keeps moving. Weathers bad day one? you'll be somewhere else on day two! I'm not sure if this truly decreases the odds that your vacation doesn't get ruined by bad weather, but it feels like you have a better chance moving than staying still!

We get ours from Etsy: https://www.etsy.com/search/?q=Cruise+door+magnets&order=most_relevant&view_type=gallery there are a bunch of great independent sellers on there with a ton of different designs that can be personalized.

We love the Bionic Bar! It's just good fun to watch the robots do their thing. You can make up your own drink, something you can't really do at a normal bar. It can even save the recipe for you. It's not that we went there every time or anything but 2-3 times on a 7 night cruise was a lot of fun to do. Kids love it, that's for sure!

Bingo on our April Anthem cruise was $29.99 for three games. The prizes were decent, like $350, 650, may be the last was $1000. They held it in 270 so fit a lot of players, which likely helped the prize pool. I saw a cruise video you tube vide saying it was $50 for three cards. It's a Vlog on Liberty so probably more accurate

There's one in the American Icon dining room on Anthem of the Seas!

Some are just way too long and when they are frequent/ very active members is gets tedious. Agree most are helpful, even entertaining but some are just poor netiquette.

That's a game changer! Thanks very much for pointing that out. Just resolved 1 of my top 5 pet peeves and frustrations on this forum.