Posts

212

Joined

Last visited
FoxboroCruiser's Achievements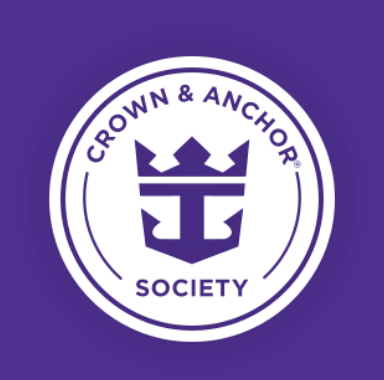 Diamond Plus (6/7)
257
Reputation
I am a dessert person and would have to agree that RC desserts aren't as good as I'd hope they'd be. The Baked Alaska on Anthem was decent, and is something I don't see often on menus these days. Think I had a decent carrot cake once too.

FoxboroCruiser reacted to a post in a topic: StarLink Internet now being throttled down to nearly unusable speeds

FoxboroCruiser reacted to a post in a topic: Liberty of the Seas - Jun 20, 2023 - Jun 24, 2023 (4 Night Canada Cruise)

FoxboroCruiser reacted to a post in a topic: Will voyager of the sea get the coke cola freestyle machines

We stayed at Country Inn & Suites by Radisson, Newark Airport, NJ for our Anthem cruise out of Port Liberty last April. It's an industrial area, but there's an iHop there, and the room had two beds and a separate room with a sofa bed, which worked well for us. Walmart and Target nearby as well. Was minutes from the port, reasonably priced. We're thinking of staying a little further away for our Liberty cruise this year only because we found a nice area in the region when we were in NJ a couple of weeks ago and want to check it out more. There's a lot of restaurants and shops over there, it's La Quinta Inn & Suites by Wyndham in Fairfield NJ and was like $100 a night. It's about 35 mins from the port.

I use the Wikipedia page a lot for referencing ships and classes: https://en.m.wikipedia.org/wiki/Royal_Caribbean_International I wish they'd re-order the classes by size a bit, but still find it useful, and hope you find it useful as well.

We used AAA Travel to book Cuba cruise on Empress back in 2019. We had two cabins with 2 adults in each. The agent neglected to explain that there were drop down bunks on either side that would be in our way for 5 nights, when she could have just made sure we were in cabins that didn't have those features. That was one of 2-3 "hiccups" that ensured we'd never use AAA again. The real point in my reply in is now is that even though we now use MEI, I still look through every bit of info I can before agreeing to the cabin they offer. I lastly, while I am the opposite of a conspiracy theorist, something about the number of these random cruising issues that get raised by one-and-done posters makes me think there are motives beyond the face value of at least some of these posts. Just my opinion.

We did Kennedy Space Center in our Anthem cruise from Port Liberty last year and it was the highlight of the entire cruise. IMHO 4 hours there is still worth the price.

If a cruise is 4 nights does it increase the odds a ship with an ice rink schedules the featured show?

Very helpful info, thank you for sharing. Our next cruise is in June and I worry that cabin selection ( even for an April 2024 booking) will reduce in the six months if I wait to book through next cruise. I don't want to have to "negotiate" my cruise or the perks that may come with it, but I do want to not get the best deal when spending +$5k on an vacation. I do think my agent is great (MEI) and will likely save me more in price rebooking than I'd get in an OBC so may be we should just book it and accept what ever the deal is…

Same here or just do things within walking distance. Booked on the cheap, and saving up for a big 2024 cruise!

We looked at a similar difference (albeit on a different ship) and the biggest difference for us was the rooms with the lager balconies were on the bump-out - which I thought might be a greater overall view looking from side to side (down the side of the ship) than those on either side of the bump-out. Anyone that know better could confirm or deny this, we've yet to stay in one. If the diagram doesn't show a bump-out this info may not be as useful to you anyway

Our agent repriced our next cruise when I thought there would never be any savings possible, so we're good there. Totally agree on booking early, that's why we are looking at 2024 now. I guess I'm just trying to figure out how to get the most for my money when booking a cruise, even this far in advance.

Looking for some info on OBC. What is you expectation (if any) for receiving on board credit when you book your next cruise? Do you always get some OBC when you book your next cruise, or is driven by specific factors like length of cruise, room category, in-season vs. off-season? Do some Travel Agencies offer more than others when it comes to OBC? On a loosely related note, if you are moving up a C&A level on your next cruise (say it's in 2023), should you wait to book one for 2024 after that until after the 2023 cruise concludes to gain any additional benefits? Thanks for any information you might be willing to share

Majesty, Empress, Anthem, and soon Liberty!

Wow, given that review we might have to cancel our cruise next June!