 Posts

58

Joined

Last visited
Recent Profile Visitors
The recent visitors block is disabled and is not being shown to other users.
kevpeirce's Achievements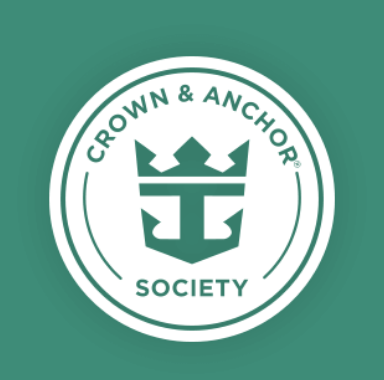 Emerald (4/7)
22
Reputation
Definitely carry a bathing suit on and grab a spot in the solarium, it's warm, there's a bar and great views sailing away! We left the first weekend of may back in 2019 so weather should be similar!

Haven't done Oasis yet(34 days) but have done Anthem and Harmony and hands down we would choose Anthem. Especially sailing from Cape Liberty with the enclosed areas for cold weather.

kevpeirce reacted to a post in a topic: xSAILEDx Oasis of the Seas - Oct 16, 2022 - Oct 23, 2022 (7 Night Perfect Day Bahamas Cruise)

There's likely some extended conversation between flight crew and on board medical staff as far as treatment to the patient, the history of the current medical event and proper packaging of the patient for transfer and transport. Not saying that's the only cause for that time but depending on the emergency could add time for the flight crew on scene.

Mixers, liquor and beer all can contain gluten. Cross contamination is also an issue with bars. A lot of this also depends on if you're celiac, have a sensitivity to it or if you're doing it as a diet.

We've done this for our last 3 cruises since my wife's gluten free and can't drink many of the drinks, it's a fairly easy process and if there is something she wants we just pay for it accordingly.

No you do not but you'll need to call to order and the other person has to get the refreshment package.

We have Port Canaveral so we will get service there, but I know on Anthem when we went we were "connected" to the ship wifi but didn't have the internet package. At that time I believe it was a loop hole through the type of messaging the app uses that allowed iMessages to work as well, it would be nice if that does if not we will try paying for the messenger in the app.

Definitely will check out the vlog! Were you able to accomplish facetime and messages without the internet package? I should've clarified that in my original post, our previous experience was imessage working without having the internet package. We're very excited to take the boys, especially our 2 year old who asks every day about "big boat", we do plan some adult time whether the boys are with their grand parents or adventure ocean. It looks like there is an hourly fee as theyre both under 3.

We're sailing on Oasis out of Cape Liberty on 10/16 with our boys and my parents(in their own cabin). My wife is gluten free and we're trying to get an idea of whats available on Oasis for her, does anyone know what "hidden" gluten free items are on Oasis? We found out Anthem had gluten free bread in 270 and sorrentos does a gluten free pie on Anthem and Harmony. We found the windjammer to be difficult on Harmony at prime times so those hidden places helped a lot on Anthem. Second question is does iMessage still work with the wifi on certain ships and if so is Oasis one of those ships? The final question is does anyone have any tips for cruising with young children? We have a boardwalk balcony and our boys will are 2 years old and a 10 month old.

Spoke with reps again today as we changed our room and paid our gratuities for the 10/16 sailing on Oasis. This is the most information that I've been able to get from anyone so far. I was told this week 8/7-8/14 is a trial period for the CDC to conduct testing and there will be an official policy update out 9/30 after the data is reviewed. The rep claims the goal is to allow everyone to cruise regardless of vaccination status. As my wife and I are unvaccinated we were again reassured that we would receive a 100% refund as it is a change to the company policy. Obviously this is word of mouth so may not be 100% accurate but I'm somewhat inclined to believe this.

We're 70 days out so I feel like I should see this on the website and it is not there as of now. As far as the rep, she did say the official release will confirm it but could not give a date that would be released but did say as of right now we would be able to go. She did say it would likely be released tomorrow as the new policy takes effect.

Oh and one more question, what is parking at Cape Liberty running for a week? I think it was $70-75 when we went on our 5 night to Bermuda in May of 2019.

Quite a bit has changed as my wife and I haven't sailed since before covid, mainly being were now bringing our boys(2 and a half year old and a 10 month old). We're booked for an inside cabin on deck 8 and my parents are in the room next to us. A lot hangs on the full new policy which according to the person I spoke with today will likely be released tomorrow, big thing will be vaccinated status as of today we were able to book it and go unvaccinated, according to her the list of countries has not yet been finalized other then Alaska, Canada and Bermuda. She stated that if that changes when this policy is released we would get a full refund. Not sure how things have been for others when booking but there was nothing about being vaccinated during that process and nothing shows on cruise planner for uploading documents. Some other questions are has anyone squeezed 2 pack and plays into an interior cabin or crib and pack and play? Are the deluxe drink packages normally $98.00 per person per day now currently on sale for $77.99? This is double what we paid the last time we went and significantly more than the refreshment package. Does anyone have a drink price list for Oasis or breakdown of how many drinks per day was needed to break even? A quick look I found the old articles but that was prior to these prices I'm seeing now. Also found out the hard way no entertainment can be booked prior to boarding, not a huge fan of that but I get it. Sorry for a bit of a run on story there, really only had the 3 questions and we're excited to hopefully get back to cruising.