 Posts

54

Joined

Last visited
Recent Profile Visitors
The recent visitors block is disabled and is not being shown to other users.
OutToSea's Achievements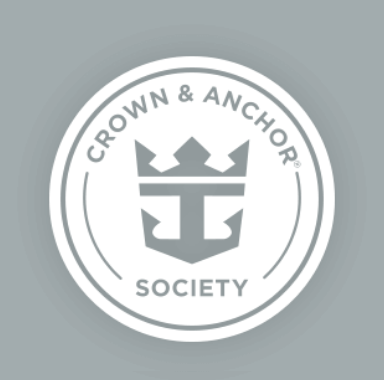 Platinum (3/7)
53
Reputation
hate to say it but grand Cayman island is one of my least favorite stops. however costa maya is in the same boat. except may for the crazy lobster

had fun at the thrill park this summer but we got spoiled with a very small crowd. kind of worried about going back there with full ships next summer that it will not be the same. In the wave pool there was maybe 20 people. Also on the symphony of the seas so we may be worn out from all the stuff going on. Also thought the kids my like the club as something different. think my wife might like it better

The mini golf course on adventure of the seas is insanely hard. do they get easier on other ships?

I have a cruise OI have lifted and shifted and the cruise would have to go down over 12,000 to even break even for me

Can you wear swim shoes on the water slides?

Will royal give you extra room keys if you a family group so that parents can have access to there kids cabin

can you actually stream stuff?

What night is lobster night?????

We will on that sailing also we actually liked the change as it gives a sea day for last day and we can stay on the ship in freeport and enjoy a quite day at the pool. See you on board

they are not being amped so that number really does not mater generally the drydock they are doing is usually around 2 weeks.

What indication do you have that the ship will be leaving by June 10th? this type of service generally takes 2 weeks What indication do you have that Royal has applied for test sailing for the Symphony? Maybe they will try the vaccinated option which currently runs afoul of FL law they can apply anytime its a 5 day approval return What indication do you have that if Royal has applied for test sailing for the Symphony that the test sailing would take place in June? they can do it later in the month What indication do you have that the ship has been fully crewed and when vaccinations will start? Will they use J&J one shot vaccine or Moderna/Pfizer which require 2-3 weeks between shots and 2 weeks for maximum effectiveness? if they started now that would make it beginning of July. they seem to be stock piling employes on ships not in service yet. If they where smart you would get the first shot before you go into quarantine. but they are not required to have vacinations if they do a test cruise Do you have inside info other than some cruise director? yes and no. I am just laying out a time line of how it can happen. I have a good contact inside but I am not using them in this case. Not to be harsh here, but there are too many unknowns out there right now regarding July cruises. If you are uncomfortable with delay just cancel your cruise simple as that. We are taking the tact that lets wait and have them give there best shot to get it going. as for bad faith it would only be that if they do not cruise. if they do cruise they are meeting there obligations. BUT, and let me drag out my dead horse to beat on, Royal could clear all this up by announcing their plans for July. Some fully paid customers are now within 30 days of their sail date and have ZERO idea if they will still be cruising or their sailings cancelled. THIRTY DAYS away. Its unacceptable at this point. Royal needs to announce their plans for July by Friday at the latest this week. They are now operating in bad faith with their paid customers and are risking future business. Carnival and NCL have already announced July plans. Its time for Royal to announce I am looking at this from a positive side. if they cancel they do and I can arrange other plans. Been waiting 3 years for this cruise hope to see you at port terminal in a few weeks

from what I read here they will be starting the quarantine this week on another ship which also means they can get vaccinated this week also. the ship should be finished by the 10th. days to get back gives you the 20th and 3 day test cruise and you are ready to go July 3rd.