 Posts

66

Joined

Last visited
Recent Profile Visitors
The recent visitors block is disabled and is not being shown to other users.
SteelersNationVA's Achievements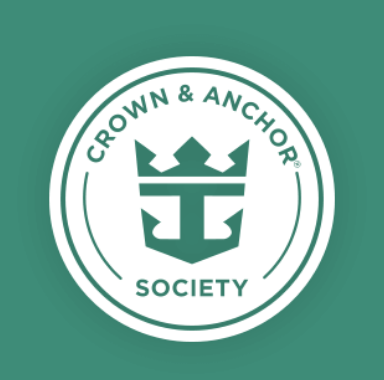 Emerald (4/7)
53
Reputation
I can order from Panera, drive from my office (10 minutes), and the hot items are hot. It can work. This was being done pre-pandemic. If the RCL app doesn't work and that inhibits the customer experience, they need to hire folks to fix it. Or is time not the issue, that the only issue is food cost. Do not BS the customer.

Is the issue time (takes the kitchen too long to prepare the larger menu), food quality (can only do so many things really well), or food costs (too much waste in the kitchen having a long menu that changes daily)?

If every fast food restaurant can get it, I am sure the developers on RCL can do it or they can buy the software and configure to fit the RCL app.

If RC wants to speed up the time it takes to dine, give those an option of pre-ordering their dinner. Once they sit down the appetizer comes out, when the appetizer is served, the entrée is finished, same with the desert. In and out. We all have learned to order our dinner on apps and pick it up. If that is what folks want at home, give them that option on vacation, but don't limit the experience for others. Those that want a traditional dining experience, can have a traditional hour, hour and half to 2 hours to leisurely dine and talk.

We are going to Alaska in July 2024. We are doing a self guided land-based tour + the cruise from Seward. We selected a travel agent who could do both. I was very impressed with her background and understanding as I have never planned such a huge vacation. We also have adult children with disabilities. She was cool with meeting our needs. So the cruises to Alaska were getting released last week. Where was she. Ireland on a long delayed vacation. Kathy Geiger from MEI Travel made sure our needs were met while she was out of the country. HUGE shout out to Kathy. I am even more confident that when we need her while in Alaska, she will be there for us. Thank you.

I wonder how many special requests there are with such a limited menu. I assume special requests take longer to prepare than extra items already on the menu. Or is RCL trying to cut costs by making it more inconvenient to ask for accommodations and special requests?

Are your responses based on the new updated menu policy or the old menu?

I am new to cruising. So I will ask some dumb questions. Can you still order more than 1 appetizer without an extra charge? Same with a 2nd entrée or desert? Can you still order off menu for a garden salad? or plate of just sides as your main entrée? DW is vegetarian and does not like certain things. Can you still request plain pasta with tomato sauce? Some kids (and adults) are picky eaters. Are the lobster tails the size of large shrimp or real lobster tails from a 1 pound lobster? We are sailing on Radiance in a suite to Alaska. Ship has no Coastal Kitchen. Is there an alternative restaurant for suites? I get it if this is to cut costs or control food waste. Just be honest. Thanks in advance.

This may explain some of the issues with food quality. Hiring that many people requires huge investment in training. Not everyone gets the training perfect on day 1. In any job, there is a learning curve.

I assume the bridge has multiple internet connections. There must have redundant communication systems to ensure close to zero failure option just like airplanes and trains.

Are there vegan options for breakfast and lunch in MDR. DD1 and BF are vegan. I know there are vegan options in the Windjammer for breakfast and lunch and there is a vegan menu in MDR for dinner, but what about the other meals?

We are going to Alaska. July 2024. 1st cruise ever. So excited

SteelersNationVA reacted to a post in a topic: Should people living on a ship have special entitlements?

Hello - just wondering if there is a way or place to figure out which way the beds face. DD1 nor I like to ride backwards on a train. We both surmise sleeping backwards would be disconcerting. Any thoughts would be appreciated.

Let me understand, if DS2 (has autism) just can not handle the MDR after an all day excursion of hiking in Alaska, we can order a meal from the MDR menu for him to enjoy in the cabin. Tip of course, but no service charge?