 Posts

158

Joined

Last visited
Recent Profile Visitors
The recent visitors block is disabled and is not being shown to other users.
foxrunner's Achievements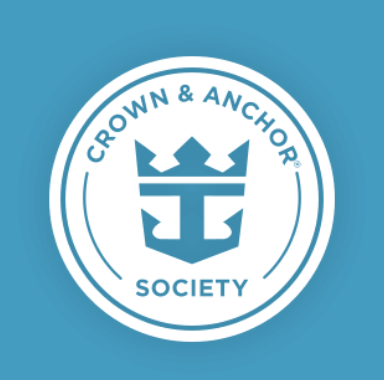 Diamond (5/7)
145
Reputation
I envy you,those zip off always rubbed me the wrong way. My lads love the zip off shorts!

We had free champagne around midnight on New Years Eve, and free is my favorite kind! The cruise was a great way to welcome the New Year.

The other couples do complicate things but we want to cruise together and have a shared experience. I wish Royal was being more transparent about what is going on with Allure. I'm wondering if they are going to complete the refurb, or if they are moving her elsewhere. I thought the move to Texas was in Oct. 2022. Wondering if @Matt has the inside skinny?

We were booked on Allure on the 8 Night Eastern Caribbean over Easter this coming April. We got an email saying we were being moved to a Allure 6 Night West C. on the same start date. When talking to Royal folks on the phone they are saying we are being moved to a 5Night Western C. on Wonder and it is now a day earlier. We need to figure out if we can affordably move our flights or get our money back. The problem is no one from Royal will promise that the cruise dates are firm. Royal says everything will be announced on Oct. 20th, which is the same day we loose the refund. Does anyone know what is happening? To make it a little more complicated our great rate flight was just cancelled and flying over Easter isn't a bargain. Did I mention we have two other couples joining us! The rate we have right now is quite low around $1.900.00 for a Jr. Suite and our friends are in Ocean View Balconies for $1,600.00. If we moved to Symphony 7 Night it would be $2,400 for an ocean view balcony. Any thoughts or suggestions appreciated.

WAAAYTOOO reacted to a post in a topic: Check cruise pricing, our AK for next May just dropped again

We are sailing with two other couples on Allure in April 2022. The other couples are in Ocean View Balcony rooms and have had price drops of about $700, so their price is about $1600 for an 8 night cruise. When we booked in October 2020, a Junior Suite was less expensive than an Ocean View Balcony, so we booked the Junior Suite. We have only seen a $49 price reduction and are now paying 2X what the Ocean View Balcony friends are paying. We are on the phone right now with Royal checking our price again. No change in price for us, the JR and all suites are sold out. Keep checking folks it's like Christmas when the rebate fairy smiles on you!

Linda R reacted to a post in a topic: Choose stateroom assignment: Let them choose or pick your own room

No luck today but saved a little over $200 on our next cruise in the past by rebooking's. Thanks for the heads up and keep cruising!

...and another angle is the motion sickness issue, if you need to be amidships then book your room. Another thought is if you are a light sleeper and noise above can impact your sleep, book your room. Most of the seasoned folks here seem no to be effected by these issues but as always ymmv.

Do Jr Suites follow the above rule? We are sailing on Allure. Thanks!

Any ship hanging out in "Davy Jones Locker".

Just a thought you could share your Voom account and not need every family member to have Voom. We purchased the Key last time and it was fine, but I wouldn't pay for it again.

KenCP reacted to a post in a topic: Will there be a Memorial Day sale for Dining/Drinks, excursions, activities, etc this year?

The Key is pretty expensive for what few perks it provides. If your in-laws aren't going to get Voom, then I definitely would not consider the Key. The boarding together part of your question is difficult to answer because we don't know how Covid protocols will impact boarding. My guess is that your in-laws will be assisted by the RC staff if they need help finding their room. Welcome to the boards and ask questions!

More than likely! Royal has sales as regularly as the tides. Some are Super Moon tides and some quite low. Keep checking and enjoy the fact that you are planning a cruise!

Our next cruise will be over Easter in 2022. We are staying in a jr suite and they are currently sold out. I'm wondering if it is worth it to attempt rebooking for a lower fare? No more inventory exists, so why would Royal lower the price?