 Posts

226

Joined

Last visited
Recent Profile Visitors
The recent visitors block is disabled and is not being shown to other users.
foxrunner's Achievements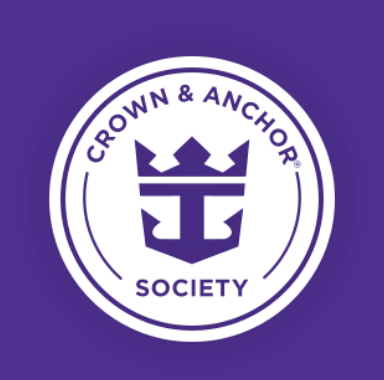 Diamond Plus (6/7)
181
Reputation
Get some Keens in a low hiker model they are super comfy, the downside is that they don't last forever. Nothing is perfect. My Oboz's will last and they are comfortable but bulky and hard to get on and off.

Tip Put on the reef safe sunscreen prior to your excursion on the ship. On a Cozumel snorkeling trip they wouldn't let us apply any sunblock on the boat until we were out of the water. We were all wearing sun shirts so no Biggy. The reef safe is thick and doesn't apply as easily as the normal stuff. Worth it though.

Not booking a cruise right now!

foxrunner reacted to a post in a topic: No more testing for vaccinated (10 days or less) and NO MORE proctored tests at home!

foxrunner reacted to a post in a topic: No more testing for vaccinated (10 days or less) and NO MORE proctored tests at home!

foxrunner reacted to a post in a topic: No more testing for vaccinated (10 days or less) and NO MORE proctored tests at home!

Taking our tests Wed AM! Fingers crossed!

I've been twice on Allure both pre and post Covid. I'm a craft beer fan and wasn't totally disappointed. The pub has a good selection of European and craft beer. Don't get me wrong at home in Mass. the convenience store is better stocked. Strangely you can't find Guinness on board, and the stouts tend to be German. I'm mainly drinking New England style IPA's and Royal tends to have the more traditional West Coast ones. Royal needs to upgrade their beer game and have a designate craft brew bar. Another issue is if you have a craft brew it will be in a can or bottle, almost zero craft brew on tap.

@CruisingNewb Where should I look on this site to find your posts on your Ovation Alaska sailing from June/July. You have been a ton of help. We really appreciate it!

3 Questions 1. I know that we have to wait until we board the ship to make reservations for the shows and activities using the app. People who have been on Ovation this summer, can you let me know if you can make reservations for Live, Love Legs and The Beautiful Dream? The app says that reservations are not required, but does that mean that you can't make a reservation? We would like to see these shows, but don't want to waste precious time when we first get onto the ship trying to make reservations that don't exist. Also, Pixels is not listed on my app at all. I see it did run multiple times in previous cruise compasses from this summer. Did other Ovation cruisers this summer have a similar experience where it showed up on the app when you embarked? 3. We have a 3 night specialty dining package(this is the first time we have purchased this). We have a 10:30 check in time slot. We have heard that it is difficult to get reservations for specialty dining. Do you think that if we go right to a specialty dining restaurant when we board the ship that we will have good luck accessing specialty dining reservations? We have a reservation for Chops on Day 2. We are interested in dining at Jamie's and Wonderland on our other 2 nights. Thanks for your help!

Hello Gang of Happy Cruisers, We are planning a summer 2023 Mediterranean Greek Isles trip. About us: We are very active 54 year olds. We enjoy physical activity and historic venues. Unfortunately, our 20 something children will not be able to accompany us on this cruise. Initially, we looked at Royal, but didn't find longer(more than 7 night) cruises to be very appealing. Additionally, we felt like all the bother of flying to Europe from the East Coast of the US, dictated a longer length cruise. We then started looking at Celebrity and NCL. They both(ncl and celebrity) have better itineraries in the +7 night category , unless we did a back to back on Royal Explorer, which would total 14 nights. Celebrity in the 9 night range could be less expensive than the back to back on Royal. The NCL Cruises seem to be less inexpensive and super all inclusive, however, we are wondering if that is fools gold? In the Caribbean we have traditionally purchased the deluxe beverage package and gone on excursions in each port. We don't travel in suites, and as school teachers, are always on a budget of some sort. Our loyalty status on Royal is Platinum, so that is not really a factory one way or another. European Travelers, who have been on these 3 lines: could you explain the differences. We understand what Royal offers, but we have never been on Celebrity or NCL, so how do these other lines stack up and/or compare to Royal?

How many Rick Steve's tours have you done? We have never been to Europe but outside of cruising love to plan our own trips. Seems like a good way to start. Any thoughts would be appreciated. Hopefully things are going back to more normal soon!

No, we never have gone to the Spa. Matt's recommendations on the Podcast are to wait to book on board. We might need the spa after our Glacier hike though!

@JennPenn24,@ihaoan,@ChuckK,@Toby,@Mum of two pirates,@cruisedreams86,@Mallory The reason I tagged you all is because many of you look like newer cruisers based on number of posts here. Sorry if that isn't the case, but offering any help if you have questions. All checked in minus the Canada requirement (ArriveCAN), but that needs to wait until closer to sail date. We booked on May 8th 2022. The deals in the Cruiseplanner are equal prices in May when we booked. If you are going to pre book, I don't see them getting better. On board certainly higher! DBP = $66.99 Per Person 3 Night Dinning = $101.99 Per Voom = $20.99 Per

Another question about High Tea, is it better at the Empress or B. Gardens?

Thanks! We just called Royal and they do offer the Luggage Valet in Seattle. Has anyone used it recently in Seattle, and if so, what was the fee? The customer rep we spoke with could only give us an estimate. Also, if you've used the luggage valet, how was the experience? Ashley, if memory serves, you went on the Skagway bicycle trip. Any tips?

My wife and I are in our 50's and are very active, we are hiking in Juneau and biking down Whites Pass in Skagway as well as hiking and rafting. We have been to most of the lower 48 National Parks, but haven't been to Alaska. 1) Thoughts on our 10 hour stop in Victoria. Again never have been and the gardens look great, but open to other ideas. 2) Our flight out of Seattle is at 10:00PM. We will have checked luggage and are looking for ideas of what to do both for the day and if you know of anywhere to safely store our luggage while we visit Seattle.

Unfortunately no. It varies by ship/cruise/sales. Keep checking prices and rebook for a better rate. WELCOME!