 Posts

211

Joined

Last visited
Recent Profile Visitors
The recent visitors block is disabled and is not being shown to other users.
foxrunner's Achievements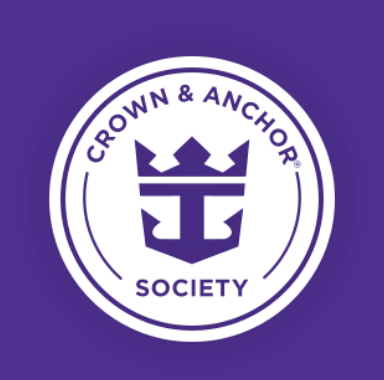 Diamond Plus (6/7)
173
Reputation
On Allure this April, they gladly showed me our table. The ship was at 75% capacity so that is a factor. We ended up with Ernesto as our head waiter and he was superb. Ask him to do his adult magic trick, cute!

"Cruising is super expensive, only the rich can go on cruises"

Good idea, but I have checked both locations. Thanks!

foxrunner reacted to a post in a topic: Diamond on Royal Carribean equates to what loyalty level on Celebrity

foxrunner reacted to a post in a topic: Ouch! Speciality Restaurant prices released Ovation Jan 2003 out of Aust

foxrunner reacted to a post in a topic: Ouch! Speciality Restaurant prices released Ovation Jan 2003 out of Aust

Glad for you but still a no show for me!

On Allure over Easter, things were great. We had excellent service from Ernesto. The ship was at 3/4 capacity and that might have been a factor. Every night we ate in the MDR, no specialty dinning. We were a 6 top and out in a comfortable hour each night. Going on Ovation this summer and hoping for the same level of service!!

We are sailing on Ovation in Aug and they don't have the deluxebev package and Voom bundled. They do have the soda and voom bundle though. Maybe an Alaska thing because I've heard the Wi-Fi is very spotty. Royal needs to recoup the Covid loses, so that is another guess. Although I love saving money the bundle does make things more complicated. Wish they dropped the coupled bundles and went to a super bundle that included everything at a discount.

On Allure we like the Solarium for breakfast, and most folks don't know they will cook your eggs to order if asked. They have out scrambled and fried, but you can get an omelet or poached egg to your liking. We tried Park Café and the breakfast sandwich was cold. Johnny Rockets is also a miss, as the eggs weren't great. The MDR has a breakfast bowl that is divine! We are early risers so in the MDR we get there at opening, and the meal time is around 30 minutes. The longest wait is for hot tea, the coffee comes right out. Man do I love breakfast on a cruise. Don't skip it, if I was looking to cut back on the food intake it would be lunch. Lunch seems to be a petite dinner.

Completely agree, I don't like to know what I'm having until I sit down and read the paper menu. Now get off my lawn youngsters! JK At home my wife and I plan the weekly diner menu, so on a cruise the mystery is what I want. I'm aware and understand that for certain dietary issues the menu needs to be discussed ahead of time. Tonight we are having Seared Salmon with Snap Peas. It will be great because the chef in this house is amazing, not me! If I didn't know what I was having and that magically appeared I'd be stoked. I know it is coming and that just changes it for me. The clean up is easy though and that is my job! Hungry!

Welcome! You are correct. You can do all of this in the planner or over the phone. It will take 7 to 10 days to get the refund. One piece of advice, if cancelling something that has a limited quantity (Cabana, Thrill Water park, etc.) use the phone. You could cancel in the planner and have someone scoop your spot. Drink packages don't run out, so no worries. If you are comfortable putting your next cruise in the signature it is helpful to answer questions. Enjoy!

Wifey and I are cruising! The FCC pushed us into doing it! Never been to Alaska!

What bar did you find the Woodford and can you bet the Wheat one?