 Posts

46

Joined

Last visited
Recent Profile Visitors
The recent visitors block is disabled and is not being shown to other users.
EJK's Achievements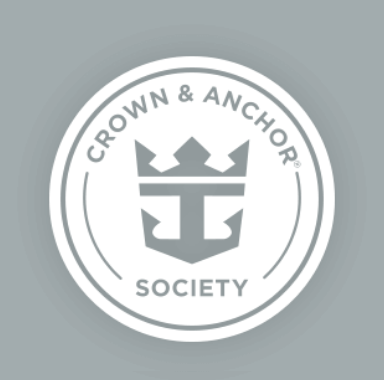 Platinum (3/7)
29
Reputation
RCIfan1912 reacted to a post in a topic: Ready to book - but no response from TA - can I transfer to her later?

JohnK6404 reacted to a post in a topic: Ready to book - but no response from TA - can I transfer to her later?

I've been anxiously waiting for new summer 2024 itineraries, and now that they are here I am ready to book. I emailed and texted my TA this morning with my selection but she has not responded yet (she's a friend, has done one other non-cruise booking for us). I'm not looking for a different TA, she could be busy today- but I'm just ready to push the button on the two connecting rooms I found. I don't want to lose them - if I go ahead and book can I transfer it to her later?

I was on the Brilliance of the Seas delayed disembarkation into Tampa yesterday due to the fog. We had already planned to do self assist disembarkation and we didn't get off the ship until 6:45pm. The lines of people lined up to board at that time was madness considering 2,000 more people still needed to get off and collect their baggage. I don't know what Royal told them but they came way too early, understandably they were upset about missing almost a full day but really there was no room for them yet. The construction at the port, darkness, zero crossing guards/crosswalks covered by construction walls, and broken elevators in the parking garage turned me off from ever cruising out of Tampa again, at least until the construction is complete and if there is a better traffic flow. However, I thought Royal Caribbean and the crew handled the situation incredibly well on board and kept everyone informed - but the situation on the ground - yuck! The crew was amazing and from my view the passengers were understanding. Interesting turn of events for sure! We had a wonderful cruise and I hope everyone waiting to board got on safely and was able to enjoy their cruise, even with the severe delay.

Not yet, but this is what we are planning for our stop in Grand Cayman in November. We toured Bermuda by public transportation and had a great time. I've found a couple of you tube videos on the bus (really vans) system in Grand Cayman, found a few articles on the routes and it seems completely doable. We're thinking of taking the green or yellow line to the turtle center and then stopping at governor's beach on the way back, or skipping the turtle center and just going to the beach. From what I read so far you can hop on/off anywhere along the rough and it's around 2.50 per person each way, and they take US money so we'll just plan to bring a bunch of small bills. Not sure when your cruise is but would love to know what you decided and how it went.

We just got back from out Bermuda/Bahamas cruise last weekend and we loved visiting Bermuda. When staying overnight, you do not have to return at any certain time (the gangway is open all night). Like others have mentioned, we bought the all day transportation pass, which includes bus and ferry. We hopped on the #7 bus from Dockside to Horseshoe bay, spent a good amount of time there enjoying the beautiful beach (hint: walk left away from the crowds and you will feel like you have the place to yourself), changed into dry clothes (there are showers/changing rooms available), then we hopped back on the bus to tour the city of Hamilton. From Hamilton we caught a really enjoyable ferry ride back to dockside. Shops in Hamilton closed earlier than we expected, we were looking for ice cream around 5:30 and everything seemed to have closed at 5. Not sure if it was just because it was a Saturday, but just something to be aware of.

Ok, thanks. Now I'm thinking I was reading too much into the "supervised antigen test" requirement, really that is no different than the rapid antigen or rapid pcr, as long as it's not self-administered. Right? I'm over thinking it and getting nervous about getting the wrong test and jeopardizing our cruise.

Hi All, We sail away on our long awaited 9 night Bermuda/Bahamas cruise in just 9 days!! The last time we cruised, we did a rapid test in one of those booths at CVS and got our results emailed within an hour or two - quick and easy. Now, Bermuda requires the PCR/NAAT test which takes 1-2 days for results to come in or a "supervised" antigen test. I already booked our PCR tests, but I hate to wait 1-2 days for results, especially since the test is 2 days before embarkation. CVS also offers the appointments for rapid antigen tests with a MinuteClinic provider, with results ready during appointment. I'd rather do that one and get results right away but is this acceptable? Here's a screen shot of the acceptable tests from the Bermuda travel authorization: and here's the test description from CVS: what concerns me is that is says "not accepted for all travel" Any advice from anyone who has been to Bermuda recently? Thank you!!

I don't think this is true. All of my minor children have had their own unique crown & anchor numbers since their first cruise.

AspiringCruisePlanner reacted to a post in a topic: email from Royal - Vaccination Status - date format error

Genius - this worked! I tried it on my pc using chrome and it worked. Thanks!

Yup, tried that too. Thanks for trying to help

Good idea - I am on a Mac. Will try pc.

Twice now I have received an email from Royal Caribbean requesting vaccination status prior to sailing (sail date 6/30). Both times I tried to fill it out but their date field does not accept any date - even their own prefilled sailing date results in an error message after trying to submit! I tried all types of date formats, nothing works. It is a no reply email address so responding does nothing. I am not going to wait on hold for 2 hours for this. Any one else get this email and have similar issues?

Glad I found this post - traveling to Bermuda in June, family of six. There goes $240.

Following for more updates - after our extremely limited (1hour) experience with AO in November, we are really hoping for more normal operations in June.