 Posts

40

Joined

Last visited
Recent Profile Visitors
The recent visitors block is disabled and is not being shown to other users.
EJK's Achievements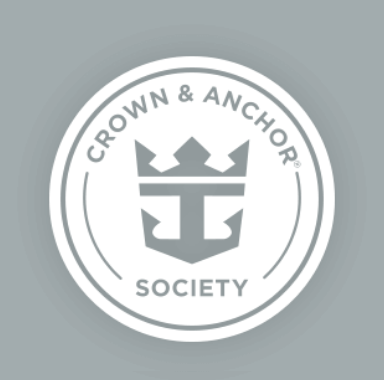 Platinum (3/7)
23
Reputation
Ok, thanks. Now I'm thinking I was reading too much into the "supervised antigen test" requirement, really that is no different than the rapid antigen or rapid pcr, as long as it's not self-administered. Right? I'm over thinking it and getting nervous about getting the wrong test and jeopardizing our cruise.

Hi All, We sail away on our long awaited 9 night Bermuda/Bahamas cruise in just 9 days!! The last time we cruised, we did a rapid test in one of those booths at CVS and got our results emailed within an hour or two - quick and easy. Now, Bermuda requires the PCR/NAAT test which takes 1-2 days for results to come in or a "supervised" antigen test. I already booked our PCR tests, but I hate to wait 1-2 days for results, especially since the test is 2 days before embarkation. CVS also offers the appointments for rapid antigen tests with a MinuteClinic provider, with results ready during appointment. I'd rather do that one and get results right away but is this acceptable? Here's a screen shot of the acceptable tests from the Bermuda travel authorization: and here's the test description from CVS: what concerns me is that is says "not accepted for all travel" Any advice from anyone who has been to Bermuda recently? Thank you!!

tczerwinski reacted to a post in a topic: Enchantment of the Seas - June 30, 2022 - 9 Day Bermuda & Perfect Day

I don't think this is true. All of my minor children have had their own unique crown & anchor numbers since their first cruise.

Today is check in day!! I had it set on my calendar and did all of our check-ins first thing this morning. I wanted the first check in window and got it : 10-10:30am.

Yes, 1pm departure. We are planning to explore Bermuda on our own the first day in port and do the shipwreck snorkel the second day before departure. So excited! 45 days to go!!

AspiringCruisePlanner reacted to a post in a topic: email from Royal - Vaccination Status - date format error

Genius - this worked! I tried it on my pc using chrome and it worked. Thanks!

Yup, tried that too. Thanks for trying to help

Good idea - I am on a Mac. Will try pc.

WAAAYTOOO reacted to a post in a topic: Enchantment of the Seas - June 30, 2022 - 9 Day Bermuda & Perfect Day

Twice now I have received an email from Royal Caribbean requesting vaccination status prior to sailing (sail date 6/30). Both times I tried to fill it out but their date field does not accept any date - even their own prefilled sailing date results in an error message after trying to submit! I tried all types of date formats, nothing works. It is a no reply email address so responding does nothing. I am not going to wait on hold for 2 hours for this. Any one else get this email and have similar issues?

My family will be on this cruise. We are so excited as we were supposed to go on this cruise last summer, but shifted it due to all the covid shut downs. We are so ready. Check in is coming up in 5 days!

Glad I found this post - traveling to Bermuda in June, family of six. There goes $240.

sammy79 reacted to a post in a topic: Anyone been on a cruise this month and used Adventure Ocean???

Following for more updates - after our extremely limited (1hour) experience with AO in November, we are really hoping for more normal operations in June.

I love this genius idea. I borrowed this idea and did the same for everyone in my family. I used three hole punch document holders and kept them in a binder until it was time to check in, then everyone held onto their own through the checkin process. It was great not having to flip through papers to find everything, all the information was neatly laid out. Will be doing this from now on.

I think that person was wrong. Hope you have a wonderful time!

I was in a similar situation - cruised the week before Thanksgiving, prepaid for and selected photos, was told they would be emailed within a week. Nothing came. I had wanted to use some of the photos for Christmas cards. I emailed

[email protected]

twice explaining the situation and never received any response. Finally I called Royal Caribbean, selected the option for help with a past cruise, waited a fair length, maybe 30 minutes before I got someone on the line. She started to tell me they were having technical difficulties and it would come soon, check spam etc but I asked her to verify that they in fact had my order. She put me on hold and discussed a bit back and forth with another department, only to come back to tell me I didn't purchase any. I had the email confirmation number of the purchase, which I gave her - she put me on hold again.... finally came back to tell me they found it and she would see to it personally that they send me the link by the end of that week. I was skeptical, but I got them the very next day. Lesson - be persistent and don't let them hang up until they verify all the details. Good luck.