 Posts

29

Joined

Last visited
Recent Profile Visitors
The recent visitors block is disabled and is not being shown to other users.
Snowchaser's Achievements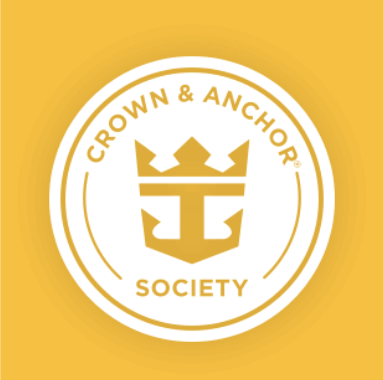 Gold (2/7)
48
Reputation
We have our own snorkel equipment and the best we found was the hit the Chill Island beach area first thing in the morning. Lots of Sting-ray in this area in the mornings but they tend to head out as people show up.

Way back before kids and the wife sold travel we used to book last minute cruises under a special "agent" rate. The only stipulation was we were never assigned a room until we arrived at the ship. We would have to grab the lead porter who would then get the ship manifest and find out the room assignment to us. I would bet you could do the same now! We always sailed for next to nothing but the stress of waiting to get that room assignment was killer!

Snowchaser reacted to a post in a topic: Royal No Longer Allowing Unvaccinated Guests 12 and up for cruises that go to St. Thomas?

Snowchaser reacted to a post in a topic: So with new test requirement, what will you do (if anything) to increase chances of testing negative?

Snowchaser reacted to a post in a topic: Royal No Longer Allowing Unvaccinated Guests 12 and up for cruises that go to St. Thomas?

Snowchaser reacted to a post in a topic: Royal No Longer Allowing Unvaccinated Guests 12 and up for cruises that go to St. Thomas?

Stop watching the news, problem solved! ? Most news networks ratings are in the toilet following the election and covid coverage so this is getting the attention now. Now start packing those bags!

I noticed something interesting to my on my Lift n Switch from last month. We had a GTY balcony room booked for April 20, we lift and shifted to April 21 and when I received my email confirmation I noticed now that I had an assigned room. Don't know if this was done accidentally or if its the norm for a L&S move? Our experience with GTY rooms in the past has been positive.

Lovetocruise2002 reacted to a post in a topic: Well that's interesting.......air canada and cancelations because of Covid

Your not wrong there, on that last trip to London we pre-bought our parking for two weeks at what I thought was $105usd, I get by CC bill and it was Canadian and was actually ~$75usd. I thought $105 was a steal but geesh I'll take it. Don't get me wrong, for U.S./San Juan flights DTW is where I would head too. I hear people complain about cruising out of San Juan due to flight costs but SJU from DTW is about as cheap as you get for a direct flight.

I had to chuckle at this as being from Michigan we typically drive to Toronto for Europe or Caribbean flights. I have always found it to be significantly cheaper, not to mention long term parking is less as well. Our flight to London from Toronto in 2019 was a quarter the price of flying out of Detroit and the Detroit flights had lay-overs in, you guessed it, Toronto.

Just wanted to share a couple things I found interesting follow a Lift n Switch. We were supposed to be on the Freedom out of San Juan this coming April, well with final payment days away we decide to reschedule a year in the future. We had a crazy good deal on a balcony room that we didn't want to loose the rate on, unfortunately there was nothing we could switch to out of San Juan that would fit my crazy work schedule. We did find a sailing on Symphony though out of Miami that would work in April 2022 so figured we would see if they would do the switch. Sure enough it was on the approved list even though it wasn't the same original port and triple the cost. Very cool it was so easy, as we expected to have to call a few times to get this done. Second was the even though we had a guaranteed room rate (they pick) for our first booking, when I received the invoice for the re-book I now had an assigned room number. Not sure if this is normal or maybe was by accident but worked out well. Now the bad part, another 467 days to wait. But who is counting!

Haha, I don't post much but you drew me in. My wife was a AAA travel agent for about 10yrs during the late 90's thru early 2000's and I would say your comments are a little generalized and more geared towards individual agents themselves. I know this will not be the case with all branches but the branch my wife was at still has some of the most traveled agents that I know and always provided top notch service no matter the destination. With that said between the wife being an ex agent and myself being a control freak, we typically handle our cruise bookings on our own. Like many here on the forum I watch for price drops like a hawk and its just easier for me to pick up the phone and get the price adjustment. We then transfer our booking to a friend who still works at AAA so she gets the commission and then add on our travel insurance. The wife earns more money now in a completely different career field but I will say we have never traveled as much as when she worked at AAA travel.

We used to get foreign currency before traveling through one of our credit unions but the fees got to be a bit much. Now before we land somewhere we look up nearby banks and just hit up a ATM. Our credit union ATM cards have zero fees for international transactions, the conversion happens automatically at a non-marked up rate and we've found most ATM's throughout Europe don't charge any extra fees.

We are booked on the same cruise and plan on waiting as long as possible even if it ends up costing a bit more money. On top of that I've found the best pricing at the 80-90 day out mark so we have a little time. Good Luck

I think it is for two reasons, first trying to limit capacity in case ships are permitted to sail but at limited capacity. Second would be they are taking advantage of all the 125% credits by raising prices and pushing back credits to later sailings. I have a April trip booked on Freedom and it is more than doubled now, we rebooked not long ago (balcony 2 kids, 2adults) for $2100, current price is right at $4600! Fingers crossed it isn't canceled.

Serious question, how many perks do people really use now that are tied with each tier? It seems way back when when we were gold status that we received a coupon book with lots of good freebies but in recent years and at a higher status we rarely see any perks we can use. Just wonder if this is really a selling point or if it more of a strictly personal status?

I just wanted to throw out there that maybe food consumption should be added to the spreadsheet. I know whenever I have a drink package I typically eat waaay less due to being liquid full! So put a few dollars back on the cruise lines side of the scale. Side note, if I'm on a drink package I typically tip a bit if the bar tend goes above normal duties like remembering what I was drinking or coming around more often to make sure you are never empty. I will say though when I've traveled through Europe that dining is much more enjoyable than stateside, due to the laid back atmosphere with the waitstaff not in a hurry to move the table along.

I'm just a casual forum reader and rarely get drawn into many topics but you seem to have some sort of vendetta/bias towards the U.S that is largely based on personal opinion. Currently the percentage of people who have or have had Covid stateside is ~1.76%, no where near 10%. Different countries have implemented different strategies for containment and it is what it is. Cruise protocols will be implemented and those who wish to travel will be obligated follow those protocols or not travel. Ultimately if you are uncomfortable with the rules in place stateside, you have to do what's best for you and your family and then decide if you want to cruise from a U.S port.

Yes and no. For people that need it to pay bills they will. For those who find the money disposable they will buy whatever to temporarily prop the economy up until business gets moving again.