 Posts

58

Joined

Last visited
Snowchaser's Achievements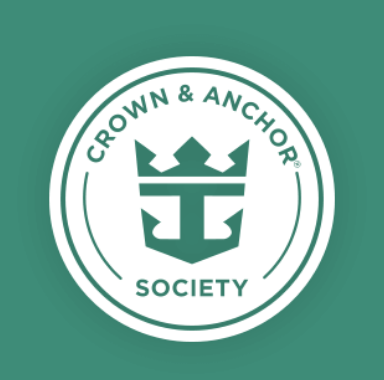 Emerald (4/7)
60
Reputation
I agree, they even tell you as soon as you board to make your way to the muster check. We pulled out of port on SoS and there was still over 100 people who had not done the check in. I will say though there may be one offs, my older parents completed their muster check at the same time we did and at the end of the day had a letter on their door to complete said check even though they had. My mother was actually a little stressed out about it as she is definitely a rule follower.

We were there 3 weeks ago in the pouring rain and it was still awesome! Maybe 20 people tops in the pool just hanging around the bar sipping drinks in the pouring rain. FWIW the morning it was clear so we did get to enjoy the rest of the island.

For us in Miami a couple weeks ago. We had a 1pm check in time but our flight arrived at 9:30am, we decided we would drop our bags with the porter and then leave again. Before leaving decided to verify that we couldn't check in yet (about 10:45am) and the guy looked at us like were crazy for considering leaving and coming back so we checked in then. It does make sense though, why would you want people waiting around for their check in time when you could just check them in as they show up.

ChessE4 reacted to a post in a topic: Back from first cruise. Planning next one, tried with a TA but got questions (bonus, pretty sunset pictures)

Looks like I just need to call and get their numbers assigned even if they are the same as mine for now. I guess the way I read (or misread) here was that children kept the same tier at 18 as their parents but would possibly show a lower number of points.

Our kids have been on many cruises with us but now I have one that will turn 18 later in the year and I would like to make sure she continues at the same C&A level that we are currently. As it stands now when we have a booking the wife and I have C&A numbers but the kids are left blank, so I assume this means they need to be assigned a number. So when and how is this done so that they don't have to start over building points at 18?

Just curious if anyone here knows, can you get to the Helo pad on Symphony? We we sailed on her last month and we walked all over looking but couldn't find a way though we could see people standing there via the ships video feed.

Like above the TA is there for when things go wrong so if you find a good deal just book it and have it transferred. Like you I have done mock bookings to the point of needing a CC, then my TA does the same booking and her price is close but slightly more ($25-$100 more). This happens only once in a while on cruises and more with all-inclusive vacations it seems. As of late though I have been doing more bookings on my own due to twice having missed out on pretty good price drops. One time my agent was on a cruise vacation of her own and was unavailable to handle the re-booking and the second I work nights and caught the last few hours of a sale that was unable to be re-booked the following day. Both of these if under my control could have be done by me with a phone call so I go back and forth, TA or no TA.

We have done several guaranteed rooms when booking balcony's and some ocean views and have never been disappointed and always ended up in a great location. I will say though I just booked a guaranteed balcony for August 2023 on Oasis and didn't realize until afterwards that it didn't specify that it was going to be an "oceanview" balcony (in the past you picked) so I could get an inward facing balcony. We prefer only to have an oceanview so I will just do a rebook when I see a good price and pick by room.

Just curious, has anyone used any of the independent parking lots near the pier that also have a running shuttle service? We will have several vehicles and it's a fair amount cheaper.

Taxi is set price of $27 for 1 or a family and you can get a van for that price too. Uber is a couple dollars cheaper but for me the taxi is just easier with it being right outside the terminal door.

Personally I think with modern technology that boarding times are kind of archaic. We've been on many cruises (not as many as some here) dating back to the mid nineties and the only time I ever really waited in a boarding line was in the late nineties/early 2000's. Since then with more things done pre-arrival we've had very little standing around waiting to board no matter what time we've arrived, this is pre-virus of course. Time slots are just asking people to congregate while waiting for their time when they could be doing them as guest arrive which after the initial surge isn't that bad.

If I set foot on Symphony this weekend it will be a huge relief as my cruise has been accidentally canceled twice by Royal now! Both times happened after I had already paid in full and my account showed zero balance due. After a lot of time on the phone both occurrences were resolved, drink packages were rebooked as well but prices were a lot higher so I was given cruise credits to make up the difference. From what I gather from the rep is the issue is an internal accounting problem. Our booking was a L&S from last year to a much more expensive cruise now and behind the scenes a credit was to be issued that the system isn't picking up creating a balance due that you cant see.

I'm still waffling on what to do with 4hrs to kill with our 9am arrival and 1pm boarding time. For anyone who has sailed Symphony lately was the check in times enforced? If we do show up early and have to wait is it big pain to leave the pier again? I don't mind going somewhere to have lunch on the way to the pier, I just hate have to drag all our luggage around.

Check through your credit cards and see if you have one that doesn't charge a fee for charges made outside the U.S.. Then if you want local currency do the same with your debit/bank card for atm withdrawals. Most European bank atm's don't charge any fees so this is an easy way to get money with no exchange fees.

Bummer, we are on Symphony in couple weeks as well. Hopefully things improve some when the spring break crowd dies down some.