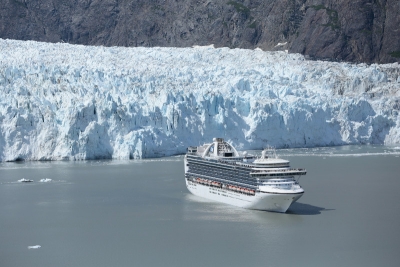 Content Count

246

Joined

Last visited
Bob_KY reacted to a post in a topic: Asked for final payment after you are paid in full? Anyone else?

We skipped 2021 entirely and booked an Alaskan Cruise in July 2022. For the Celebrity Solstice, there is an evening, token stop at Victoria, BC. Would love to get a waiver for the foreign port stop and make it a pure US cruise. I know, wishful thinking.

twangster and cruisellama - thanks! If you can think of anything else about the Solstice, The Retreat, or Celebrity nuances it would be welcomed.

Coastal Kitchen versus Luminae?

We've been Royal Loyal and have not ventured to other cruise lines. We are booked for an 2022 Alaskan cruise on the Solstice [Sky Suite]. We've done the Radiance AK Cruise before and I've lived in Alaska for several years. So, most of my questions are about Celebrity benefits and ship questions. 1. What should I not miss on the ship? 2. Thoughts of The Retreat versus Royal's Sky Class? 3. Restaurant recommendations? 4. Seattle Port tips for embarkation and debarkation. 5. Thoughts on Celebrity's Captains Club Elite level. 6. Daily routine recommendations

Wow. What a wait. Michelle, MEI, just booked us on a Celebrity Alaska Cruise on the Solstice, July 2022 (S1 Sky Suite). As posted before, this will be our first Celebrity Cruise. I will have a whole bunch of rookie questions. BTW, started my spreadsheet this morning. Kudos to Michelle. Cue music for my happy dance.

Canceled my February 2021 Oasis cruise and all refunds were settle within 30 calendar days. Hate to say it, no worries. Now, I am waiting for the 2022 Alaska itineraries to be released.

Canceled my Oasis February 2021 cruise. Decided to book a Celebrity Alaska 2022 when they release the schedule. This will be our first Celebrity Cruise.

Kids free. @twangster posts were awesome, convincing us to try Celebrity. That opened us to a Eclipse or Millennium choice. Because I was stationed at Fort Richardson (now JBER) for 2 years, the land tour was less important. Maybe shifting those funds to a suite. Just have to decide which ship again.

Thinking about cruising Alaska again. Locked in to do the land tour (Anchorage start and ending at Seward), primarily for Anchorage, Talkeetna and Alyeska.. What is up in the air is the ship. Same itinerary for the Celebrity Millennium and Radiance of the Seas. Which ship would you choose and why? We've never cruised with Celebrity. We have sailed on the Radiance twice (Hawaii repositioning and Alaska). Thanks in advance.

To be honest, it took a couple of years as an empty nester to even start cruising (college bills). It was a big deal to get a balcony on the Liberty of the Seas. We loved the ship and the experience. Total rookies. Dunn River Falls anyone?

For each RC area of operations, which port is the most popular? Which RC ship operates at full passenger capacity more often? How long does it take to debut a new Broadway production? For the March Madness timeframe, which ship is the best to view the NCAA tournament from?

Agree with both. I also did the chill cabana for a February 2021 cruise. We enjoy it so much (empty nesters) that we would hate to wait and miss out on the high demand item if the cruise doesn't get canceled.

Warning. Warning. If OCD, waiting to print luggage tags and finish cruise spreadsheet will create stress. Or is it just me? been there.