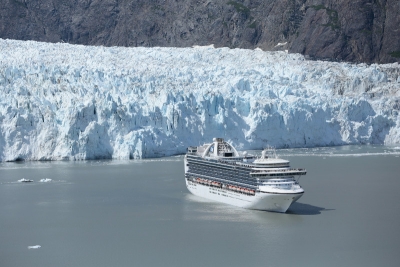 Posts

296

Joined

Last visited
Bob_KY's Achievements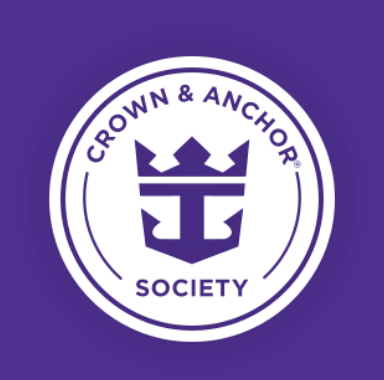 Diamond Plus (6/7)
289
Reputation
One reinforcing comment to @Swar and @OCSC Mike - Girdwood was fantastic. A must is dinner at 7 Glaciers Restaurant. Did landtour out of Anchorage combined with the southbound on the Radiance. @AshleyDillo, same cruise? (July 4, 2014) BTW, get reservations for 7 Glaciers early.

Apex: 18-25 March 2023. First Celebrity Cruise. We are looking forward to the new experience. Beyond ship obvious differences, we are curious about Diamond versus Elite status. Also, Sky Suite versus Celebrity Suite perks. We like the "Celebrity Suite" layout which seems very similar to an Oasis class Grand Suite. We like the itinerary: Belize, Cozumel, Key West, and Grand Cayman.

Bob_KY reacted to a post in a topic: No More Pre-Cruise Testing for Vaccinated guests on voyages less than 6 nights staring August 8th!

Bob_KY reacted to a post in a topic: No More Pre-Cruise Testing for Vaccinated guests on voyages less than 6 nights staring August 8th!

A little bit different approach. Room attendant at the beginning and if exceptional - an additional tip at the end. Just like the suite lounge, I do a good tip on the first visit and service quality and speed increase on subsequent visits. Concierge at the end with the amount being based on the number of times we use them, effort required, and quality.

For my first Celebrity Cruise,

[email protected]

booked me on the Equinox in a Sky Suite. Totally happy. Great deal. Then I received the Move Up email. I let it sit in my inbox for a while.. The next week, flash backs of Royal Up victories. At a weak moment, I succumbed and bid on a Celebrity Suite. Wondering about any experiences with Move Up.

Ref. Negative comments. Alaska's beauty is breathtaking. Born there and was stationed there while in the Army. And did the cruise with land tour in 2014. That was our best cruise, ever. I am excited for you.

Print maps of ports, pack, repack, get deet for mosquitoes, review spreadsheet (this could be me only), find port restaurants, review ship deck plans for at least 15 times, no matter how tempted- do not buy uli knives, review glacier ice colors to know what it means, study lyrics of wash your hands, discipline yourself to sit by windows along the inner passage (whales), learn Alaska jokes like: while hiking put a small bell on your backpack to alert bears. Also study up on bear scat. Easy to ID. It is the one with a small bell in it.....

Agree with melmar02. It becomes easy after check in at the hotel lobby. Our main tour guide was the one that checked us in. Our luggage handling was a breeze throughout the cruisetour and getting it to the ship at Seward. You will love it. Our best cruise...

We did a 5day cruisetour southbound on the Radiance (2014). We flew into Anchorage the day before and booked our own hotel. We explored the city. Two recommendations to eat. Dinner - Jen's Restaurant. Breakfast - Snow City Cafe.

As mentioned above, our mid-July Celebrity cruise had a 90 day final payment due date. I paid it on 24 Feb, and my paid-in-full booking still had the 90 day suspense.

I've done Chill Island Cabana and over-the water Cabana. Loved the chill island Cabana; quiet area and serve as a base for our party to meet, eat and drink. Very affordable with another couple. The over-the-water Cabana was phenomenal especially for our anniversary celebration. In both cases, prices dropped significantly. [$499 (5 Jan 2020) and $699 (31 Oct 2021)] Just keep looking at the price.

Win the audition by playing to the audience. You have less than a minute. Be creative. Being "funny" won the auditions we were in.

We did a 5day Freedom OTS cruise to get our "cruise legs" back. Donning the Mask on the ship was very tolerable. A great vacation (thanks

[email protected]

)! What kicked us was the long periods of wearing the mask at the airports and flights.

We did the Radiance and rate this cruise as our #1, primarily because it was Alaska. Recommend a hard look at the itineraries versus the ship. What kicked it up a notch was the land tour.