 Posts

128

Joined

Last visited
Profile Information
Location
Interests

My grandsons dubbed me "Grandma Airplane" - guess why... ?
Recent Profile Visitors
The recent visitors block is disabled and is not being shown to other users.
GrandmaAirplane's Achievements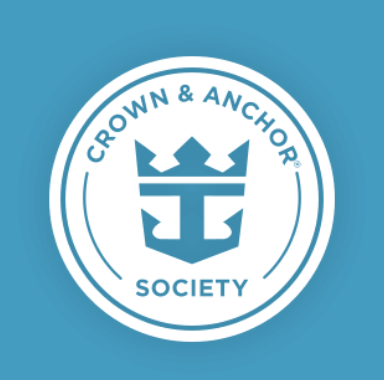 Diamond (5/7)
111
Reputation
GrandmaAirplane reacted to a post in a topic: "100% Testing Required for Cruise Ship Passengers According to CLIA"

GrandmaAirplane reacted to a post in a topic: "100% Testing Required for Cruise Ship Passengers According to CLIA"

GrandmaAirplane reacted to a post in a topic: "100% Testing Required for Cruise Ship Passengers According to CLIA"

GrandmaAirplane reacted to a post in a topic: "100% Testing Required for Cruise Ship Passengers According to CLIA"

GrandmaAirplane reacted to a post in a topic: "100% Testing Required for Cruise Ship Passengers According to CLIA"

Jjohnb reacted to a post in a topic: Canada-U.S. border closure extended again amid tension over restrictions ...

GrandmaAirplane reacted to a post in a topic: Who would ever let go of your child, even if there was no glass there?

GrandmaAirplane reacted to a post in a topic: Who would ever let go of your child, even if there was no glass there?

crisgold52 reacted to a post in a topic: Canada-U.S. border closure extended again amid tension over restrictions ...

I agree, it makes sense to keep the land border closed until after the holidays. There has already been a softening of the restrictions to allow the movement of family members. I really don't see being able to drive across the border until January, at the very earliest. As for the 14-day quarantine, I think that we'll have that kept in place well into next year, at least until the summer. As long as we keep, "relaxing" then seeing exponential spread, we'll be stuck with it. Keeping schools open is a priority, as well as not flooding our health care system... heading into flu season just complicates matters even more. I'm so very tired of the covidiots. Despite restrictions and being in a "red zone", there was a party at my neighbours' last night that didn't start until the wee hours of the morning, after by-law officers went "off the clock". Carloads of mask-less young guys showed up at 2am, to start their Canadian Thanksgiving long weekend-end party. ?

crisgold52 reacted to a post in a topic: Canada-U.S. border closure extended again amid tension over restrictions ...

JLMoran reacted to a post in a topic: Canada-U.S. border closure extended again amid tension over restrictions ...

Even Fauci thinks the border closure at this time is a good idea... "Keeping the Canada-United States border closed will help contain the spread of the coronavirus as long as there remains a huge disparity in numbers between the two nations, Anthony Fauci, the top U.S. government official on infectious diseases, said in an interview with Global News. The coronavirus numbers in the U.S. are "unacceptably high" heading into the fall, Fauci said. As of Friday, there have been more than 6.1 million cases of the coronavirus in the U.S. In comparison, Canada had just over 132,000 cases, according to Johns Hopkins University. "If you have an area of the country with very, very low activity, obviously there's concern about letting people in from countries in which there's a high rate of infection," Fauci told Global News' Jackson Proskow on Friday. Because of the huge gap in numbers between the neighbouring countries, Fauci said he supports the border closure, as "it does have a positive effect on keeping a lid on things." But when there isn't such a large gap in COVID-19 numbers, there is debate on the effectiveness, he added." The article goes on to discuss the high death rate in the U.S.; Covid-19 fatigue; the fear of a spike in cases with the coming cold weather forcing more people indoors, specifically highlighting the risk with people in bars; and the realistic timing of a possible vaccine to be made available. https://globalnews.ca/news/7315953/anthony-fauci-canada-u-s-border-closure-coronavirus/

WAAAYTOOO reacted to a post in a topic: Canada-U.S. border closure extended again amid tension over restrictions ...

https://globalnews.ca/news/7304292/coronavirus-canada-extending-international-travel-restrictions-mandatory-quarantine-until-sept-30/ "Canada is once again extending emergency orders that place restrictions on international travel and make mandatory 14-day quarantines for anyone entering the country during the novel coronavirus pandemic. The orders will be extended for at least another month." - now extended to Sept. 30.

Pre-Covid, I often found the best prices for air tickets to Europe around New Year's for travel spring-to-summer. With Covid-reduced capacity, who knows if/how 'competitive pricing' will play out on airfares for the next year or two... Personally, I'd wait - and see who restores routes and increases capacity come December into January.

Here's what a slow return to normal looks like where I live, in Ontario (Canada): We went to a cinema to see a movie yesterday — Bought our tickets online, picked our seats in a much reduced capacity theatre, with bookable seats in pairs within acceptable social distancing requirements, wore our masks from the car to our seats, bought popcorn by snaking though the revised concession stand set-up & paid by tapping our CC on the pad, removed our masks at our seat & ate our popcorn, masks went back on with the closing credits. Went to a restaurant for dinner — Wore our masks from the car to our table, kept masks on while ordering our food & dealing with our masked waiter, removed our masks only after our plates were placed in front of us and the waiter had moved away, remasked when we finished our plates, paid the bill at our table. Everyone around us followed the same sanitary protocols, and we felt comfortable with our outing. As a matter of fact, I could tell that we weren't the only ones happy to enjoy these small pleasures. I'm hoping to visit my son and his family in Manitoba next month. That province has a mandatory 14-day quarantine for arrivals from where I live. I'm OK with that, since I really wouldn't them or anyone else inadvertently exposed by me - especially since I will be flying in. This is what I'm prepared to do to make this happen: I will not leave my house for a week before I'm due to leave, I'll get tested 3 days before (turn-around time for results is 24-48 hours), I will strictly self-isolate from the time of the test to leaving for the airport, I will arrange a safe pick-up from the airport to where I'll stay quarantined for 14 days, *then* I'll visit with my family. I'll be self-isolating when I go home too & get re-tested a week after my return (don't have to do that part, but I will - I value my friends & neighbours enough to do that.) I'm putting more than a month aside to make this visit happen, and it shall basically be my only in-person visit with them this year. I last saw them over the last Holidays, had to cancel my May and summer trips, and need to also cancel next Christmas' visit (flu season in full swing each previous Holidays visits - so don't want to deal with that too this year.) My own family doctor also estimates a couple of years of this new normal of masking and maintaining social distancing. I've also resigned myself to having all sorts of risk mitigation measures interfere with domestic & int'l travel from "hot" zones to "cold" zones, as authorities play whack-a-mole with flare-ups of community transmissions and move up & down the opening phases. I'll be much happier when a reassuring set of treatments would be available to us, in the eventuality that a friend or family member gets sick because of being inadvertently infected. They are who I am most worried about right now. I'd like to be able to eventually think of COVID-19 in the same way that I look at malaria or dengue when I travel - avoid getting infected in the first place (prophylactic drugs, barrier nets and bug spray), know the symptoms, get tested & seek medical help, take the treatment (malaria) and deal with the symptoms (dengue), and hope that one day that there is an effective vaccine available (not yet, for either.)

I think that the key factor here is that sanitary protocols were diligently followed by all - arriving tourists, as well as the cruise company. There is a significant degree of confidence in the local authorities that this compliance would happen, and would continue to happen. In other markets and regions, I'm not sure that the same degree of confidence could prevail right now. French Polynesia has a few advantages in its corner: it is not a "mass tourism" destination; it's a small region to administer, even if it has many islands; despite being a territory governed by France, local authorities seem well prepared and poised to take swift local action; and finally, it does have the support and resources of the French government and health institutes. Like I mentioned before, the next part of this story - post-quarantine - will be another important phase to watch. As you noted, the risk with FP's approach is the danger of having a cluster arise on any other of its islands than on Tahiti itself - because the entire basis for the islands' administration and health care is centralized in Papeete.

For the time being, they seem to be looking at tightening up testing and screening, as a means of preventing infected persons to board in the first place, rather than stop cruising altogether. The problem is not only PG, but also the cargo/passenger ships that combine "cruising" with a vital service between the islands.

An update on the Paul Gauguin: More detailed (and well balanced) info is now available in local media: https://www.radio1.pf/paul-gauguin-les-passagers-en-septaine-a-terre-le-protocole-sanitaire-renforce/ https://www.tahiti-infos.com/Les-passagers-du-Gauguin-debarques-et-confines_a193190.html None of the other passengers and crew tested positive from Sunday's testing, and they have been allowed to start to disembark the Gauguin Monday night. Here, IMO, are the salient facts to note: The infected passenger is a 22-year-old travelling with her mother. They arrived from the States last Sunday, before boarding on Thursday. They'd been diligently following the mandatory masking and social distancing protocols, and were also diligent about doing the required self-test and dropping it off as instructed. They 100% complied with all of the conditions that were imposed on their travel and their cruise -- they did their part to mitigate risk. The requirement for a test to be done 72 hours before boarding the departure flight is not perfect - but we all knew that already. It's acknowledged that she could have easily been infected in the interval, or had a first false-negative. The required self-test done 4 days after arrival did its job. However, it did not prevent her from embarking the ship. Because of this, a 3rd test on the eve of embarkation is now going to be required, administered by the authorities. The sanitary protocols onboard ship were strictly adhered to, and worked. Tracing identified 24 'at risk' crew and passengers that had been in contact with the pair (out of 340.) The pair's shoreside day on Bora-Bora, with the use of a rental car and a stop at a restaurant, as well as their time in Tahiti could reliably be contact-traced as well. The authorities expressed confidence in their testing, tracing and isolating policy. They feel that the E.T.I.S. system (https://www.etis.pf/en/), that they have put in place to manage the health screening and monitoring of the tourists on the islands, functioned as intended. They felt that the risk of exposure had been minimal (not zero.) All passengers and crew that tested negative must now adhere to a 7-day quarantine, to end with retesting to be redone at the end of this period. The monitored 'confinement' must be done at home for the residents, or in designated accommodation for the other passengers. All had to sign an 'honour-bound' quarantine compliance agreement. Passengers who live on Tahiti were the first to be allowed to disembark and go directly home on Monday night. Residents of the other islands are expected to disembark to return home today. The crew shall remain onboard. The mother-daughter pair will be closely monitored during their quarantine on Tahiti, for any sign of illness. The interesting thing about all of this is that this incident has happened in a "closed environment" of sorts - with French Polynesia being essentially free of community transmission. What remains to be watched, especially in the next 7-10 days, is if the islands remain cluster-free, and if none of the passengers and crew return a positive result when retested in 7 days. The French Polynesian authorities did state that they do not want situations like this one to repeat, where a ship carrying passengers has to return to port and deal with a quarantine situation again. The main take-away here is the importance of compliance with the sanitary protocols.

The ongoing uncontrolled community transmission in the States is making it impossible for other countries to accept your citizens as tourists. Saying this does not make any of us treat a person who is American as "a nasty virus" - as you state in your strawman argument. You can, however, justifiably be regarded as a society that lacks the collective will and direction to change your situation. I am sure that the American tourists now in quarantine in Tahiti will be treated very well, and if she becomes sick, will get good medical care in Papeete.

Back to this issue of the Paul Gauguin. It's now been confirmed that the infected passenger is one of a few Americans who travelled earlier in the week to Papeete to board the cruise. She was tested negative 3 days before leaving home. She was probably infected 0-5 days before leaving home. She could have been in contact with an infected person at a Home Depot or Walmart or Macy's, doing last minute shopping. She could have been infected at LAX. Who knows... with the U.S. having uncontrolled COVID-19 community transmission, it's really not important where or how she came in contact with the virus before arriving in French Polynesia. However, it will matter to the French authorities, and to every other country who is considering allowing American tourists to return, that she very likely arrived already infected and pre-symptomatic before her second test was done. Almost all of the ship's passengers right now are residents of French Polynesia, which has literally been COVID-free for weeks, after having very few cases to begin with. Many onboard went to visit family members on Bora Bora. Some are just a couple of miles from home, stuck on the ship in Papeete right now, who at best will need to strictly self-isolate for 14 days if they are allowed to disembark in the next day or so and return to their homes. Island nations do not have the medical resources to respond to large outbreaks. Tahiti has a large hospital, Bora Bora does not. Returning residents who go back to their homes on other islands than Tahiti, and those exposed residents and locals who may later develop a positive test or symptoms, or draw a losing ticket and become very sick with COVID, may not have quick access to adequate care. This is what the rest of the world is looking at. So stop making any and every discussion about cruising and this pandemic a uniquely U.S.-centered problem. And stop making it a political issue. All that the rest of the world is perceiving right now is that American tourists are covidiots. By reading many of the responses here, I'd agree.

What does the CDC has to do with any of this???? Besides which, get real, whatever policy decisions, protocols, and any containment measures various countries and health authorities mandate is done in response to a serious global pandemic. The French government is in the drivers's seat regarding what will happen with the Paul Gauguin, and others will be watching.

Greece has officially reopened six ports to begin receiving cruise ships in Greek waters next month: Piraeus, Katakolon, Volos, Heraklion, Corfu and Rhodes.

The Paul Gauguin just restarted cruising with international passengers last Thursday, with a mix of resident, American and European passengers. Both French Polynesia and the Gauguin (Ponant) had extensive arrival & embarkation testing & screening protocols. See here: https://www.pgcruises.com/travel-advisory it was as a result of the 4-day self-administered follow-up test that a female passenger was found to be positive late on Saturday. The ship returned to Papeete on Sunday, the passenger was retested positive, then taken off the ship with her companion to be placed into quarantine. All remaining passengers and crew were also retested on Sunday, with the results - and a decision as to what will happen next - to be announced later today. Passengers are now confined to their cabins. This morning, there was more info available on French media, with little elsewhere - one English language source incorrectly identified the case as a crew member. The nationality of the infected tourist has not yet been disclosed. Bora Bora, which had remained COVID-free up to now, had all passengers disembark for the day, before the results of the follow-up test came back. Extensive contact tracing will be undertaken there as well as in Tahiti, where the passenger spent a couple of days before boarding. *This* is the one to watch, folks...

I think that you would enjoy it quite a bit. The brand's real strength lies in its intangibles though... crew dedication, guest mix, and atmosphere. Here's the thing, the brand may or may not survive without RCL pulling the plug on it or selling it off. Pimentel, the guy largely responsible for keeping the brand being what it was going into 2020, recently left the helm. Some of the experienced, largely stable and loyal crew may not return when sailing resumes - that would be a huge loss for one of the brand's core strengths. Finally, I think that their itineraries may shift in the short-/middle-term to a more regional market focus. They will have to rethink their far-flung itineraries for 2021 to begin with... 2020 is done with, will all three ships parked in Scotland now (two "cold" and the third supporting all three.) Resuming cruising will force them into being competitive in a different way. I'll be keeping a very close eye on how innovative they can be on the itineraries front, from 2022 onwards.