Posts

5,514

Joined

Last visited

Days Won

48
JLMoran's Achievements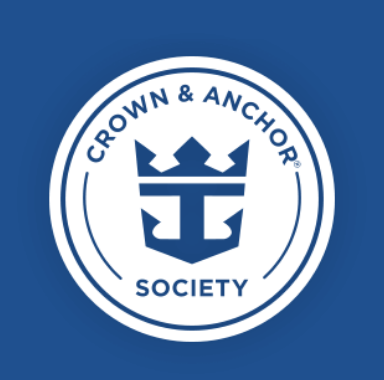 Pinnacle (7/7)
7.7k
Reputation
I'm not sure why this live blog said they were required to test 1 day in advance. For my Princess cruise out of Athens that starts in just 2 weeks (woo-hoo!) I have two options: A PCR test taken 3 days before embarkation A rapid antigen test taken 2 days before embarkation (must be administered by a doctor; self-administered tests with a proctor, like BinaxNOW, are not accepted) Either kind of test can be taken outside the country, and you don't have to have a physical printout; the documentation I was given specifically for Athens embarkations notes that we can show an electronic copy of the test result that was emailed to us or downloaded as a PDF, as long as it includes an address indicating a doctor's office or pharmacy, the date the sample was taken, and a negative result written using just about any wording that doesn't include "invalid" in it. Does the Greek government have different arrangements with different cruise lines? Seems unlikely to me, but I've heard of stranger things.

If anyone tries to sell me a pickpocket, I'll ask for a demonstration of their skills first, against a target of my choice. There are some choice marks here at home I could set them up against, for a reasonable split of the take.

@rjac, thanks for the recommendation. I reached out to them, and they confirmed I could book one of their shore excursions with a request for drop-off at the hotel. But the prices are really high, since it's a small-party excursion, and I'm tapped out budget-wise. (actually, several thousand over budget) So, at this point I'm going to book the express train and see if the hotel can send a van to pick us up. Then we'll just go on our own to see the Spanish Steps and Trevi Fountain, both very close to our hotel, take in the area eateries, and try to find some hidden gems around those two points of interest.

My Med cruise this summer ends in Civitavecchia, I have a hotel in Rome booked for 1 night before we fly home. Given that we are four people and we'll have 8 pieces of luggage on us, what would be the best way to get there when we disembark? I've found an article noting that there is a special express train (the Civitavecchia Express) specifically for cruise ship passengers that costs 10 Euro per person one-way. Leaves Civitavecchia just after 9 AM and takes about an hour to get to the Roma Ostiense station. Timing-wise, that's pretty much perfect. But then I need to get from there to the actual hotel, which according to my map app is about a 20-minute drive. Does anyone know if there is plenty of taxi service or similar available at the station, ideally where we could all get into a mini-van with all our luggage instead of splitting up into two cabs? I could go the route of hiring a private transport to get us there, but that will definitely take longer on the public roads and we only have one day to explore Rome before heading home. Are there any options folks here have used that I should consider? The ship has two excursion options for debarking passengers, which also end at the Roma Ostiense station, but they both focus on touring Vatican City which we've decided we will skip on this visit. We know we can't do it all in a day, and we're kind of figuring on a less-hectic day. The hotel is very close to the Spanish Steps and Trevi Fountain, so we at least want to see those, as well as any other close-by points of interest. If we can get to our hotel by 10:30 or 11, we might try to see the Coliseum as well (although I recall seeing somewhere that you really need to go there right when they open to be clear of the heavy crowds).

Any booking won't be for several months yet. Our Med cruise is only 88 days away, final payment is due next month (after Princess unexpectedly pushed it from 90 days to 60 days before embarkation), and we're still booking excursions. This the most expensive trip we will have ever taken, even more expensive than our honeymoon in Hawaii back in '98. So, don't expect any entry in the Roll Calls list until late August or September at the earliest.

...because my wife just told me she wants to book a sailing on Oasis out of Bayonne in 2023. I am torn between the competing needs of "Happy wife, happy life" and "BUT... I'M THE OFFICIAL OASIS CLASS DENIER!!!!"

Hi @dancernl, thanks for posting a blog for the "normies"! I've splurged on a JS once (my first Anthem sailing to Bermuda, link in my signature), and the rest of my sailings are in balcony cabins (including my second trip on Anthem to Bermuda, link also in my signature). Even our big upcoming 2-week trip in the Mediterranean is in a pair of aft balconies; I'd rather save the money for the excursions that I'll be on almost every day, than a cabin I'll barely be seeing! Definitely make a point to go to the Schooner Bar when they have live music. You can sometimes catch the performers from We Will Rock You playing there, although I don't know if the guitarist who was there on my last sailing was kept on after the Covid shutdown. Sorry to hear about the cancellation of KSC and trouble finding anything worth doing in Port Canaveral. That really is ridiculous that they don't just change the day to a technical stop at that point. If you find that you like this kind of sailing out of NJ, you may want to take a gander at Anthem's 11- and 12-night sailings to the Southern Caribbean. I've been eyeing these for a long time as a nice way to break up the winter doldrums and get to someplace warmer for the better part of two weeks. And the price for balcony cabins on these sailings is very reasonable, often right around $100 per night before taxes. It's a lot of sea days at the start and end (3 on each side, IIRC), but in between it's basically nothing but port days. Nice mix of time to enjoy the ship and time to enjoy the islands.

A travel agent can definitely help with this kind of planning. But you will probably want to find one who specializes more in land travel than cruising, simply because a cruise-focused agent will know the cruise lines, the ports, and maybe some nearby hotels to stay at, but not necessarily how to parlay the pre- / post-cruise into a good stay where you visit the areas of most interest to you, and stay in hotels that are nice but fit your budget and are close enough to where you want go. Alternately, since you're already familiar with cruising and its all-inclusive nature, you could look into one of the all-inclusive land tour companies that are plentiful in the UK. They're somewhat pricey, but if there's a particular set of places you want to go and you're looking to do it over a week, this can be an option to consider. I had looked at a few such for doing a tour of Ireland (Paddywagon Tours, Elegant Ireland Tours, etc), and the price included stays in hotels or B&B-style residences each night, two meals a day, admission to the various locations that required tickets, and a good amount of time at each location. Could end up being less expensive overall than booking everything individually.

If you enjoyed "Don't Look Up", you should also check out the movie "Downsizing". Fantastic cast -- Matt Damon, Christoph Waltz, Jason Sudeikis, and Kristen Wiig (though her part is relatively brief) -- and another great satire (this one about handling world overpopulation).

I'm on a Med sailing this summer with a stop in Gibraltar. I've seen a couple videos, enough to know that there are basically just a few things my wife and I really want to see: The "top of the rock" area, the nature reserve, and the St. Michael's Cathedral caves. And we want to do it by taking the tram car up the mountain, walking around to see the things, and then taking the tram car back down. Those who know me know I'm moderately mobility-limited, and there is no way I'd be able to manage the full 12-ish miles of walking that I see is required to do the full journey and see all the other sights like the WW II tunnels or the Moorish Castle. But there aren't any shore excursions that go to only these few areas. And it seems like the ones that include these areas as part of the tour also go entirely by mini-bus instead of taking the tram and letting the guests walk at their own pace. I want to be able to go through everything at my leisure so I can enjoy the views and take lots of photos. Which means buying my own tickets to the tram ahead of time (not a problem, I saw they're good for up to 3 months after purchase), and making my way over to it. So I have a few questions for anyone who has been to Gibraltar: How far away from the port is the tram? It looks like it's a hefty walk based on the one video I saw, but the person in the video didn't say. If it is a long walk, is it easy to get a taxi there? Roughly how much walking is it once I'm at the top of the tram line to see those three areas? If doing the whole mountain walk is around 12 miles, I'm really hoping limiting to just the three areas, plus walking back from the caves to the tram, is only a few. How steep are the roads / paths? Will it be exhausting walking back up to the tram line? Do they have "short cut" paths to the tram, or do you have to walk back past everything else on the way to the caves? I'm thinking if it's a tough climb back up, it might almost be better to go straight to the caves first, then up to the nature reserve area and the top of the rock. I did see that it's not at all necessary to go to the official "Monkey Zone" area to actually see plenty of the Barbary Macaques, they're apparently all over the place. So I'll be happy seeing whatever I see on my "partial" exploration.

Has the beverage package raised its per-drink coverage recently? If I'm remembering right, the last time I bought it (2019) it only covered drinks up to $13 on a Q or O class ship, and $12 on other ships. Which still covered almost all alcoholic drinks except higher-end wines and spirits, but $15 per drink would have covered a couple more of the wines I'd typically buy. If it's still $13 per drink coverage, you're looking more at 5 alcoholic drinks a day plus a couple bottles of water to break even. Or 4 drinks plus a couple specialty coffees (not at Starbucks kiosks, though) and the waters.

Haven't done Pax. Guessing that's a regional convention? And let's hear it for the 50+ D&D crowd!! I'll be 52 next month.

I'm an OG D&D player, from the "Blue Box" days of the basic game and first edition Advanced rules. Late 70s / early 80s. When only the hard-core nerds and losers played, and it was determined by some to be covertly Satanic in nature. Not helped by the movie Mazes & Monsters, with a very young Tom Hanks.

Count me among the introvert crew. It's right there in my official Meyers-Briggs result -- INTJ. I'm mostly fine being in the house with the pets and family, but I do like to get out and socialize every so often for conversation and laughs. Since it's still hard to do that latter part in-person, I've joined a weekly D&D campaign on Roll20 and that's totally satisfying the Social needs bar of this particular Sim. I'm the oldest by about, umm... 20 or 25 years. But the other folks don't care, they're just happy that I'm a good role player and party member. On the cruise ships, though, one of my favorite things is going to lunch in the MDR and asking to be seated at a random 10-top so I can meet a bunch of random people and have an hour of fun conversation, learn about people's hometowns / countries, and compare cruising histories. I dunno, maybe I'm more of an "extroverted introvert"?

Congratulations! Way to tackle two big milestones in record time! Watch out @twangster, looks like someone might be gunning for your record-speed Pinnacle run.