Posts

5,554

Joined

Last visited

Days Won

48
JLMoran's Achievements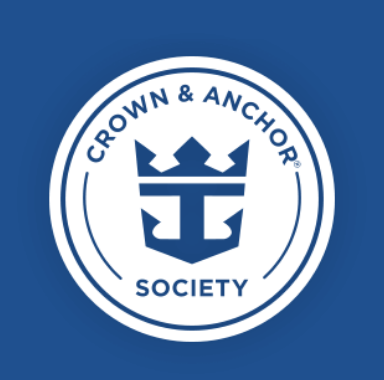 Pinnacle (7/7)
7.8k
Reputation
KristiZ reacted to a post in a topic: Has anyone been to Martinique or Guadeloupe and self-explored?

Just to close out this thread -- someone on my roll call found a third-party tour group in Guadeloupe with an acceptable tour, so wife and I joined that for 190 Euro total. And we now have a private tour booked with Beyond the Beach in Martinique; that one is $$$$ -- 320 Euro total for a half-day 5-hour booking, that's just barely 50/50 between driving time and our time at the botanical gardens and Anse Mitan beach. Plus a 15-minute stop at a bakery to grab a quick bite, since the area restaurants get very crowded on Sundays and it would push us into even more expensive full-day booking territory. But it's still a better choice for us than their stock tours, since those include stops we just don't care to do. But I have to say that working with Beyond the Beach was very pleasant, considering I was putting together a booking last-minute, and they definitely tried to help me with making a multi-passenger option that I could post to my roll call. No one was interested, though, so I'm "stuck" with the private booking for just the two of us.

Hi Joe

Seeking info for Wonders of Asia & The Pacific (RCC Ultimate World Cruises 2024)
How to find out if visas are required in those destinations?
If taking tours through RCCL will the visa be included?
As language can be a problem, for tours

Can't seem to find what tours would be available.
Have you wondered to that part of the world?
Any tips for long journeys?

Thanks, Greatly appreciated for any suggestions

For St. Maarten, there is a third-party excursion offered by Soualiga Destinations, simply called their most popular tour. It's a boat tour around the island, with multiple stops for snorkeling and beach time, along with time at a variety of other places of note. My wife and I did it with our kids in 2018, and loved it so much we're doing it again on our upcoming cruise next month. Very reasonable price per person, and they make a point of scheduling the trip to work with each ship's schedule for the day. They are the #1 third-party excursion you'll find in St. Maarten on Trip Advisor. For St. Thomas, I'm only doing my first visit there next month. But I found that sites like Trip Advisor are offering many if not all of the same excursions being offered by the ships, such as a half-day tour that includes stops at Magen's Bay, a panoramic mountaintop view, and the downtown quarter; or a trip to St. John's for most of a day. Their prices are comparable to the ship excursions; in the past I would have said they are typically less than the ship offerings, but I'm finding this time around that they are generally the exact same price, sometimes even slightly higher. Not sure if this is lingering after effects of the pandemic that will eventually sort themselves out; another effect of worldwide inflation; or the cruise lines getting desperate enough for passengers to book with them / give them more revenue that they've decided to really compete against these other providers. Don't be discouraged by the ship excursions selling out, the reputable third-party sites like TA / Viator and such are generally very reliable.

Thankfully, I still remember a small amount of the French I learned in middle and high school. Enough at least to fumble a basic conversation and hopefully convince someone to speak English when I fall short. My wife only speaks rudimentary Spanish, so I'll have to do most of the attempted talking. We looked at a couple of guided tours by the company "Beyond the Beach". Both stop at a rum distillery for a significant chunk of the tour time, which makes them less appealing since my wife and I barely drink it via (dark & stormy's or mojitos). We really wanted to see the botanical garden there, so we're waiting to see if spots open back up between now and sail date, or after we're on board.

I was planning to go to a couple of destinations on our own in both Martinique and Guadeloupe, as there are places my wife and I would like to go (the Balata Botanical Garden in Martinique, and the Zoo au Parc des Mamelles near Deshaies in Guadeloupe) that aren't offered on any ship-hosted excursion or even a third-party place like TripAdvisor / Viator. But I've been looking transportation options, and from what I see there is basically nothing that makes self-exploration cost-effective or, alternately, safe from a getting back to the ship on time perspective. Martinique's bus service apparently serves only the city; to get anywhere outside the city requires booking a taxi ($$$$) or risking one of the "TC" (taxis collectifs) mini-vans that have no set schedule and may not even return to where they dropped you off. There's supposed to be some car rental places close to the port in Martinique, but I've read there are typically problems with cars breaking down or heavy surcharges being added, and it's once again a risk I don't think we should be taking on a shore day. Guadeloupe doesn't even have the TC option, and the only place to rent a car is at the airport on the far side of the island. I'm sure the port has the usual crowd of people staying nearby who will offer to take passengers to places, basically free-lance taxis. But are they as exorbitant as the regular taxis since (at least in Guadeloupe) they know they are almost literally the only game in town? I imagine they'll charge an hourly rate, unless we can count on them to come back at a set time.

You can tour the towns on your own, but if you want to get to a glacier or other out-of-town location you need to book some kind of excursion. Can be ship-hosted or third-party, but definitely pre-book. There are literally no roads in between towns in Greenland; all transport is via boat or helicopter. So you need to have things lined up well before you arrive.

@SpeedNoodles / @ron s - Sorry, didn't ever make it to any of those Greenland ports. Our cruise that would have stopped in Qaqortoq was canceled due to the pandemic (2020) and we haven't booked any replacement for it since then.

JLMoran reacted to a post in a topic: The cheapskate guide to cruising is back. Navigator of the Seas November 7-11 2022

Sorry, Karl. I only just saw this question to me. We loved loved loved the Solarium on Q class. The fact that it's fully enclosed and therefore usable when we're taking a colder-weather sailing late in the year is just fantastic. The design of it is great, too, with multiple hot tubs, a tiered set of shallow pools for relaxing when a hot tub is too much, and a shallow (few-inch depth) pool with lounge chairs makes for a really flexible use of the space depending on what you want that day. I also really liked the Music Hall space with its live bands, which is different from the live performers in the pub or Boleros, and the space with pool tables above it. Playing pool at sea is an interesting experience, especially when the tables aren't gimbal-balanced like the ones on Radiance class ships that I've heard about. The Coastal Kitchen is also a great space, as it's fully available to JS guests at dinner time (vs O-class ships, where from what I've heard you have to beg permission each night). The CK was amazing, and the food served there really is a cut above the MDR and I would argue better than any specialty restaurant on board. But the surprise hit for us was the Two Seventy Lounge and cafe. That became our go-to breakfast place; while the food isn't big on variety there, it's an amazing space to enjoy breakfast each morning while watching the wake through the massive aft windows, and no-one seems to know it's a thing they can do. It's always empty, and became our private "nook" for breakfast and a quiet morning every sea day.

Nor am I. If the focus of this ship is families and basically having a resort experience at sea, then I will never be sailing her. My kids are both grown and out of the nest, and I cruise to see ports and experience new places. This ship will be just as limited in port options as the Oasis class, if not more.

Just finished reading the rest of this. Very sorry for your loss. And glad that you and your friend had a great time in spite of all the uncertainty around Ian. My wife still wants to sail Oasis at some point, but that will likely not be before 2024 (and then only if she's still sailing out of NJ and doing an itinerary that we both will be OK with). So the perspective on the ship is much appreciated.

JLMoran reacted to a post in a topic: Not another solo cruise! Oasis, September 25 - October 2nd 2022 Bahamas

JLMoran reacted to a post in a topic: Not another solo cruise! Oasis, September 25 - October 2nd 2022 Bahamas

JLMoran reacted to a post in a topic: Not another solo cruise! Oasis, September 25 - October 2nd 2022 Bahamas

JLMoran reacted to a post in a topic: Not another solo cruise! Oasis, September 25 - October 2nd 2022 Bahamas

JLMoran reacted to a post in a topic: Not another solo cruise! Oasis, September 25 - October 2nd 2022 Bahamas

JLMoran reacted to a post in a topic: Not another solo cruise! Oasis, September 25 - October 2nd 2022 Bahamas

I got very confused for a moment, because many years ago I read Faerie Tale by Raymond E. Feist. Don't suppose you've read that one as well? I imagine very different subjects / plot lines, but what a funny reminder that there are only so many unique book titles. I wonder how long SK was searching to see if he'd have to use a different spelling, or add a subtitle or something.

Biggest difference I can tell you, per podcasts I've listened to and blogs I've read, is that all Celebrity casinos are 100% non-smoking. Having been in multiple Royal Caribbean ship casinos, that is something I personally will look forward to when I finally get to sail on a Celebrity ship. I hate the smell of stale smoke and how it always wafts out of the casinos into the surrounding halls and spaces.

Figured I'd post a sort of epilogue to this thread. Princess' customer service handling has continued to leave me very unimpressed. The letters we got from the ship about our FCC stated its should be issued in 30 days. Well, 30 calendar days went by and nothing. I said, "Hm, maybe it's business days. I'll give it until Sept 12". Guess what still wasn't there on Sept 12? I called their customer service line and, thankfully, got a very pleasant and patient rep who went by "Doc". He looked up our booking, and gave me some incredibly aggravating news: The person from the ship who was supposed to report to corporate that we had been quarantined due to Covid never bothered to do that!!! He calmly put up with my anger and frustration, and once I calmed back down and was able to listen again he proceeded to enter the needed information himself. He also gave me Princess' customer relations email address and told me to go ahead and send an email that was as angry and forceful as I wanted it to be; also said to make sure to include photos of the letters we were issued so there was undeniable proof that this was Princess' cock-up. The ball is now officially rolling, and the FCC should finally be issued in another couple of weeks. (but hopefully sooner) Meanwhile, Cathy and I had picked out 11 different sailings that would basically give us a free or minimal-cost cruise with the FCC. We have booked a 10-night Southern Caribbean sailing out of FLL in early February on Enchanted Princess (younger sister of Regal Princess). The FCC was so much that after my TA's group rate, we were able to get a mid-forward mini-suite that will only cost us the $200 deposit plus another $300-400 total. Obviously, we also have to pay for airfare and a hotel, but now we have a nice mid-winter trip to look forward to. It'll be our first time cruising in off-peak season, and first time enjoying the warm Caribbean while the north is freezing. I'm praying this works out to be a much better trip than the last one, and that with another 8 months of experience under the crew's belts we'll find the on-board experience and food will be better. If not, that will be our last Princess sailing and we'll be squarely back with Royal and Celebrity. Which would be ironic, because we'd be higher in Princess' loyalty program than we are with Royal right now. (qualify for Ruby status after 3 sailings, and our med cruise counted as a B2B)

Thanks for that. I did have to laugh, though. I was... umm... kinda prolific in my posts when I first joined. I actually have 5.5 thousand posts to my name, including a few semi-live blogs of my past cruises. But since Covid has come and my cruising life got shut down, I just haven't had as much to post about. I took a break from the boards and have only recently started posting again, still pretty limited. I also just don't have as much time for following the boards any more. They are far more active now with a much larger community than when I first joined, and my work life has only gotten more hectic over those years. But I hope to become more active again as things slowly get back to normal and, with luck, Covid finally settles down into something more like a nasty cold that everyone is just going to be dealing with once every couple of years and no longer the life-threatening disease it started out as. It is, thankfully, one of the nicer parts of evolution; lethal parasites don't succeed in spreading their genes as well, so they tend to evolve over time to be far less lethal to their hosts. Here's hoping that Covid-19 continues to follow the same trend, where it's more infectious but far less lethal.

Sorry, I hadn't asked for either of those numbers. I want to say that another person on my sailing reported something like 3,300 people on board during the week before my sailing started, so it was likely in the same ballpark. Cases were not reported publicly, and I was given no information after being diagnosed. We started developing very mild symptoms around day 3 / 4 of the first leg, and were diagnosed the evening of day 5 of that leg. So we missed the first week's final sea day (no big loss), the three ports from the B2B leg that I'd mentioned, along with both sea days of that second leg. Embark was about the same as Royal, I'd say. On arrival to Piraeus port, we had to present all of our CV-related documentation -- proof of vaccination as provided in the app, and proof of negative PCR / antigen test in the allowed time window -- along with our passports. Masks were recommended but clearly not enforced in the waiting area, which was a large tent structure with some portable A/C units that didn't do bupkis to relieve the heat or keep the air moving particularly well. I'm assuming US ports with Royal are better on that last front, since they're actual buildings with dedicated HVAC. All told I'd say we needed about 30-45 minutes to get on board, between problems my wife had pulling up her Covid test proof and then waiting for our boarding group number to be called. Disembark was super-fast. I'd say we were off the ship in under 15 minutes since we self-debarked and didn't have to find our luggage. Just tapped our Ocean Medallions on the scanners one last time before we hit the gangway, and that was it. Self-debark was given two time slots -- 7 or 8 AM, and those were purely guidelines. We chose 7 but didn't actually get off the ship until 7:45. Definitely a faster process than what I've experienced on Royal, but I have to qualify that by noting that only a small portion of the passengers were disembarking at the end of each week's leg. Most passengers (around 2/3 to 3/4, I think) were continuing for at least another week on any given turnaround day. I would definitely do another European sailing with Princess, at least if it was in the Med. For Northern Europe / Iceland / other parts of Europe, I'd have to see who had the best itinerary options. The Princess app was great. When it worked. For most of the cruise, the daily activity screen would never load even if I force-quit the app and restarted multiple times. Same with the account folio screen about 40% of the time I tried to access it. But the app was rock solid for things like ordering food or drinks for delivery to your location, as well as for getting through all of the pre-embarkation paperwork and certifications. Princess' wi-fi, for us at least, was a bad joke. The fastest internet at sea? For all of us, that was only true on a port day, when we were stuck on the ship and just about everyone else was off it. The rest of the time, I was lucky to get 1 Mbps download speed (vs over 4 Mbps advertised), 500-600 Kbps upload, and ping times were over 700 ms all of the damn time. Streaming video during those times was not an option, unless we were willing to put up with lots of stuttering / buffering lag, or video so blocky and blurred that the benefit was more from just listening to the audio track. I even had multiple times where simple messages sent in WhatsApp or the Messages app on my iPhone wouldn't be received for over an hour! Sending a handful of photos each day (6-10) to my mother and MIL would take at least 20 minutes, often requiring a re-send because some or all of them failed to be sent. I have no idea why it was so bad; being that close to the equator should have meant we had the best reception possible, if I'm remembering @twangster's explanations of O3b right.