Posts

158

Joined

Last visited

Days Won

1
iluvwineandtravel's Achievements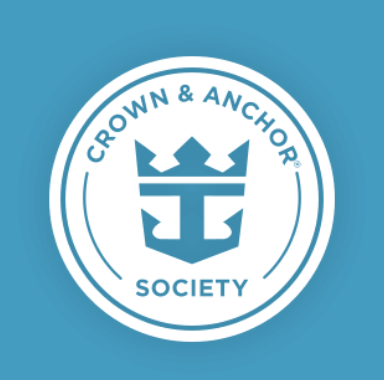 Diamond (5/7)
437
Reputation
She Sails Away reacted to a post in a topic: Ovation of the seas to Alaska- Not so live blog (May 5, 2022)

iluvwineandtravel reacted to a post in a topic: Seeking Nanook. Serenade of the Seas Double Glacier! May 1 - May 8, 2022

It is whatever fee you pay for checked bags with the airline. We have a credit card with delta and get free bag check so there was no additional charge for us.

iluvwineandtravel reacted to a post in a topic: Ovation of the seas to Alaska- Not so live blog (May 5, 2022)

Skigoofy reacted to a post in a topic: Ovation of the seas to Alaska- Not so live blog (May 5, 2022)

Skigoofy reacted to a post in a topic: Ovation of the seas to Alaska- Not so live blog (May 5, 2022)

Skigoofy reacted to a post in a topic: Ovation of the seas to Alaska- Not so live blog (May 5, 2022)

foxrunner reacted to a post in a topic: Ovation of the seas to Alaska- Not so live blog (May 5, 2022)

PPPJJ-GCVAB reacted to a post in a topic: Ovation of the seas to Alaska- Not so live blog (May 5, 2022)

RWDW1204 reacted to a post in a topic: Ovation of the seas to Alaska- Not so live blog (May 5, 2022)

iluvwineandtravel reacted to a post in a topic: Ovation of the seas to Alaska- Not so live blog (May 5, 2022)

Hi All, Returned back to Cincinnati yesterday and will do a recap of the cruise. I did purchase internet the last 2 days of the cruise, but it was a bit slow for a blog. Overall, we had a great time on the cruise. This was our 6th time to Alaska and we had many great moments on Ovation. Overall, I think I will return to alaska on a smaller ship, but some of that was also was influenced by this being the first sailing on Ovation for several months, the ship being understaffed, and the boat at almost full capacity with greater than 4000 guests A few reflections: Loved that this was an 8 night itinerary, our first time to Sitka and that we got an extra sea day at the end to recover!! I also ended up getting the price of our extra large hump balcony cheaper than we have paid for some inside cabins to Alaska so that was AMAZING!!! WE loved the cabin and the balcony.. Since this was the first sailing, we were able to board the ship at 10 am and go directly to our cabins. Boarding went well overall, but they have a crazy process in Vancouver where you go through the terminal to check your bags, go up an escalator to begin the check in process, and then go outside and back downstairs to go through security. I suspect the line for boarding got much longer and more chaotic.. Overall the process for check in was smooth and we were glad to be on the ship by 10:30 This was our first time to Sitka. We booked a tour through viator that met downtown where the free bus let's you off. The free bus into town was great, but there were not enough buses or drivers to meet demand so quite a line formed at their pier. We fortunately got off early at 9:30 and got in line. We just barely made it downtown by 10:30 in time for our tour, but those who waited to get off the ship had a much longer line and wait. We also had a line and wait in Sitka to return after the tour!! Overall, we really had a great time in Sitka and enjoyed getting to see it! There was another princess ship in port, but reportedly, it was only at 50% capacity Prior to the pandemic, my husband and I have always booked my time dining because we like to get a table for 2. Typically we are done dinner in the main dining room in less than an hour. During the pandemic, the hours for my time dining have changed and they don't open until 6:45. Despite having reservations, the first night in my time dining took a really long time. The first night can always be a bit slower in the main dining room. We had purchased a 3 night dining package, but due to looking ahead at the menu, we decided to go to specialty dining night 2, night 4, and night 8. Night 2 was CHOPS which never disappoints, we also did Jaime's this cruise and then again at CHOPs on night 8. We decided to ask the diamond concierge if he could help us get moved to the first dining time at 5:15 in the main dining room. On night 3, a card with the table number was delivered to our cabin so we ate there on nights 4, 5, and 6 and were much happier! We like to eat dinner early overall!! We got the drink package this cruise despite having diamond drinks and I was really glad we did! I liked the freedom of having it!! We spent a lot of time in the schooner bar and in the pub. The piano bar and female guitar player were both really great and we loved the bar tenders there!! The North star was broken most of the week so we did not get to do it. I believe a few people got to do it 1 or 2 days of the cruise. One observation is there are a lot less complimentary options available than I saw a few years ago on Anthem. We also could not make it all the way to the glacier for the Dawes glacier viewing because of too much ice. It was disappointing to many, but the scenery was still beautiful, and we have gotten to view the glacier before. That afternoon was Juneau. I booked the 5 glacier seaplane outside of the cruise, and it was a wonderful experience!! I will post some photos after the blog After the seaplane, we took a lyft to Mendenhall glacier for $35 and hiked to nugget falls. The lyft driver came back to get us. One note is there is no service available back from Mendenhall so we just paid her cash. I have taken cabs from that location before for around the same price so be prepared to carry one of the taxi number with you or plan to take the bus back. Usually, we also go to the Alaska brewing company near Mendenhall, but we skipped it this trip since we have a drink package. The day in Skagway was AMAZING!!! We took the train to white pass. We did this before 20 years ago, but it was raining then... This trip was much clearer and a perfect day!! Plus we got it 20% off through the cruise planner!! Ketchikan was our only rainy port (other than the first day in Vancouver)... We did the hoovercraft tour. It was a cool boat, but we really could not see much in the rain and could not do the beach landing due to high wind. We were lucky to have a direct flight at 11:15 home yesterday nad made it to the airport in a lyft in plenty of time. We also took advantage of the bag service to have the cruise line deliver our bags to the airport so we put it outside the door on the ship thursday night and we did not see it until we got to Cincinnati yesterday. Debarkation was a little chaotic so it was nice to be able to skip the baggage claim part. If you do this, don't expect to have your bag tags delivered until between 6pm and 9pm. This made a lot of people on the ship nervous, but I had called guest services asking about them that afternoon!Overall, we had a great week and I am looking forward to Symphony for thanksgiving week!! =

HI All, We are in Vancouver getting ready to board Ovation of the seas on an 8 night Alaska cruise today. We are so excited and have been waiting almost 2 years for a trip on ovation. back to Alaska. This is our 6th alaska cruse as we are big fans of the pacific northwest and the beauty of Alaska!! The cruise starts in Vancouver and ends in Seattle. Our flights to vancouver were pretty easy yesterday with a layover in Seattle. We already did our Covid antigen testing via emed to board the cruise prior to leaving home, but my husband did get randomized to a PCR at YVR as we walked through customs so he had to go through a testing process that was part of the exit of the customs and international flight area. Overall the test was fairly quick and not too bad for a PCR. He already has results this am, but has been having a hard time accessing the link to view them. We have a 10 am boarding time this am and are in a hotel right at the port. I am hoping we can check into our staterooms early today since this is the first passenger sailing on Ovation in a while. Chris Wong is reporting on you tube around 4000 passengers are expected today! We have a balcony cabin on deck 9 on the hump! Seems perfect for an alaska sailing!! More to come later in the week. As of right now, I won't likely have wifi onboard until later in the week, but will post some updates!!! Tata for now! Cyndi and Greg

iluvwineandtravel reacted to a post in a topic: "I Dream of Genie" – Star Class - Harmony of the Seas – 03/10/19-03/17/19

iluvwineandtravel reacted to a post in a topic: "I Dream of Genie" – Star Class - Harmony of the Seas – 03/10/19-03/17/19

iluvwineandtravel reacted to a post in a topic: Alaskan Cruise - May, 2022 - Ovation Cabin Questions

I never got them on my last cruise. I printed luggage tags and put new labels over the room number with new number. It worked fine and I had luggage in my room 45 minutes after boarding.

I like both and you will already have elite status on celebrity if you are diamond or diamond plus on RCL. I like some of the perks on celebrity like the always included drink package. For kids and teens, Ovation probably has more things to do. Save the northbound or southbound trip for when you can go to Denali national park and Anchorage before or after the cruise. There are so many great wildlife things there!! Millennium is a small ship, but nice for Alaska views!

I will be on that cruise also. I have one of the extra large balconies on the hump. The extra large balconies are usually double the price i paid fo this cruise to Alaska so I am thrilled!

I did a zoom from harmony last week and it worked really well. We were ported in St. Maarten that morning so I don't know if that helped.

Here is Lera's Video on You tube who is one of the synchronized swimmer's on Harmony in the aqua theatre show. She if fun to follow.

No. The entire cast for grease and many from the Aqua theatre show were in quarantine. We saw them take crew off in both St. Maarten and Cococay to go to quarantine and there were a large number of crew who boarded Harmony from quarantine with all of their luggage in Cococay.

I got a little behind on the blog. Debarkation was easy this morning. I had an 11:15 flight out of Orlando. I pre-scheduled a lyft to pick us up at 8:30 and a driver had already accepted it a few days ago. Because of the distance, a shuttle to the airport for $25 pp would have been cheaper, but we prefer private transportation vs. a shuttle, esp. righ now! Debarkation was easy and we had signed up to be one of the first groups off with an early flight. Normally, we tend to walk off our our own with all of our luggage, but I am recovering from a knee injury, plus I had broken one of the wheels on my suitcase on the way to Florida. My experience with Terminal 1 in Port Canaveral is that Debarkation always seems super easy! The airport on the other hand was crazy. We flew frontier back to cincinnati because it was the most convenient flight return options I could find to get us back quickly and with a direct flight. First we had to print our own luggage tags for our checked flights and then the wait was 45 minutes or so to check drop off the bags. The airport security line was also really crazy! If it had not been for TSA pre check, we would likely not have made the 11:15 flight. I felt far more comfortable on the cruise ship this week than I did in the airport. Yesterday was my birthday and we spent the day in cococay! We took the shuttle over to the south beach area and had the famous chicken sandwich and mozzarella sticks at the Snack shack. I had brought the inflatable hammock rafts and enjoyed it for several hours in the water near the floating bar! It was partly cloudy yesterday, and we got some rain after. I had originally planned to spend some time in the huge lagoon pool after the beach, but we decided just to swim in the ocean. Dinner last night was back at 150 Central park for my birthday using the voucher from the travel agent. Last night we ordered a Cigalus wine, I got the scallops again and DH ordered the Braised short rib which was outstanding. The waiter also talked us into trying the Caesar salad. For dinner we ordered the lamb Wellington, Roasted tenderloin and also ordered the Veal medallions to try them. The Lamb Wellington was surprisingly our favorite dish of the 3. For dessert, we both ordered the fried cheesecake again. After dinner, we went back to finish packing and ended the night with football and music in the pub! Overall, it was a really amazing cruise!! We went to the main dining room 3 nights and I really enjoyed it. Night 6 (lobster night) was my favorite. The lobster tails were the best I have had in a while on a cruise ship, and we also tried the Roasted beef tenderloin which was excellent. I was also a very big fan of the way the served the Molten chocolate cake! I was a big fan of the current presentation and recipe!!

i just got off Harmony. They don't sell wow bands anymore, but I brought mine and they activated it at guest services. I actually liked having mine at times. For example we had to scan in and out of windjammer and if I had stuff in my hands, it was easier to scan my wow band vs. dig out my card.

We all got additional OBC for missing St. Thomas yesterday so I booked some additional wine tastings in vintages. Yesterday was the Italian tasting. Today is Mystery wines where you have to guess the grape! Also I found the adult only pool yesterday and really enjoyed the "waves" on the side of the pools.