Posts

384

Joined

Last visited

Days Won

10
CruisingKat(Kathy)'s Achievements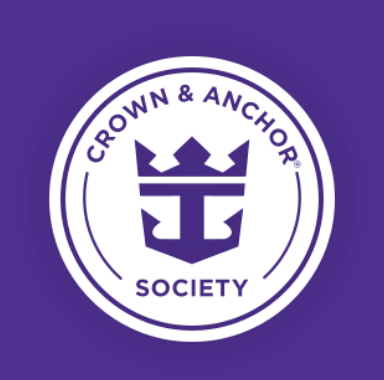 Diamond Plus (6/7)
230
Reputation
I am not a huge drinker myself but I am sure my hubby would like it, sounds like fun, I would be down. We do not have the DX pkg yet though ?

Your TA is Kelley Hardy from MEI? That is my New TA too!!! I am happy to know another RC Blog friend is sailing with my Hubby and Myself, we will definitely have to hangout!! ?

Cruising With JT reacted to a post in a topic: Anyone book Ovation of the Seas to Alaska in August/September 2021 yet?

Thx John I have been MIA from the boards for a little while. I would love to have a meetup. Will be coming in the night before the cruise on August 26 I'm not sure where were staying yet, or what time we will get there, but I will definitely keep you in the loop I now work full-time with my job. The possibility of having a cruise in three months has lit the fire under my cruising addiction. I'm almost embarrassed to say... I was talking to my husband earlier, about lanyards and I said you know that card thing that they give us, ? I couldn't think of the what it was called "Sea Pass", that's how long it's been, in my mind since I saw a cruise ship, I drew a blank on what the Sailing Card was called!! LOL ?

Hi all I am checking to see if anyone is on the sailing? I'm actually getting excited to think that I will actually be able to cruise in August to Alaska!!! ?

Likewise!!! This is a awesome site for Blogging!! I know Matt Personally, and get to Cruise with him in 27 Days! He does a Amazing job with Royal Caribbean Blog!!! I will love reviewing your live blog! Have a safe trip home.

They were in the Table right next to us in the MDR!!!

Hey again, you were sitting right near us in the Main Dining Room!!!

@TheHobbys Hey John, I am just curious, I could not find you, are you a member in our RC Periscopers group on Facebook group as well? If you are on Facebook, I would love to have you join us, it's a very active community, of almost 2,900 Cruising RC Periscopers. just Search Royal Caribbean Periscopers on Facebook, or our Direct link is rcperiscopers.live CruisingKat

Hello All! I know many of us have been to Nassau Bahamas, quite frequently, and some are bored with that port, and end up staying on the ship. This past February, my husband discovered a new place in Nassau called Jet Simulation Of Nassau, they opened up about a year ago. They have a 737NG simulator, that is just like the plane Simulators, that real pilots train on. They have a very extensive data base of airports and locations that you can take off and fly from. For my husband's session, he chose a 90 minute session with two locations, Dubai & Saint Maarten. They also have real time weather conditions, depending on where were you select to fly, whatever is happening in that location is the weather that you get. You can also request a certain Weather condition, if you prefer to challenge yourself flying in a thunderstorm or something like that. They have spectator seats behind The captain and Co-captain seats. It is fun for the passengers to have this experience as well. I have Never been able to sit in a cockpit during a flight, until this point. They are located in "The Pointe" right next to the British Colonial Hilton. I have walking issues sometimes however,it is about a 10 minute easy walk from the ship.  I highly recommend, this one of a kind experience next time you visit Nassau Bahamas!!! http://jetlinesimulationbahamas.com/ 95C42239-A763-429E-9F79-B8B21554D4C9.MOV

Yes That is a pretty pretty much accurate, we were able to walk it with no problem. I know the gentleman that runs this personally, he does a fantastic job making you feel at ease, & explaining everything. My husband did the flying, I got to sit in the cockpit behind him, they have spectator seats behind the pilot, and and co captain seats, and even that was so much fun for me.

You are very welcome! I can tell you, for having been to Nassau so many times, I know a lot of cruisers are bored of Nassau, and don't even bother getting off the ship, this experience is definitely worth getting off the ship! My husband had an absolute blast, it is so realistic. You definitely feel like you are flying in a real plane. I love it that they have true real time weather conditions, depending where you selected to fly to, and from. i definitely recommend this experience!!! just send them a E-mail to book!! http://jetlinesimulationbahamas.com/

TheTwangster did it just a few Days Ago when he was in Nassau, & had a Blast!!! It is very amazing, to have something different to do in Nassau and it is very realistic!, I highly recommend!

Hi travler i see you have been Periscoping, but have not been able to catch you live yet, I will keep trying. The #rcperiscopers is the RC Cruise Periscopers Group I Created, and Run with my Friend, and Fellow Admin, @KcJarvis. If you happen to have a Facebook account, check us out. You can search Royal Caribbean Periscopers on Facebook, or just type our Direct link into your Browser, Rcperiscopers.live. i Post a Monthly Cruise Periscope list here on RC Blog, as well as our Group on Facebook, and Cruise Critic, to help Periscopers to get followers and Promote live Streaming from our Cruises, with Periscope. I am @CruisingKat on Periscope.