Posts

63

Joined

Last visited

Days Won

2
cookingyo's Achievements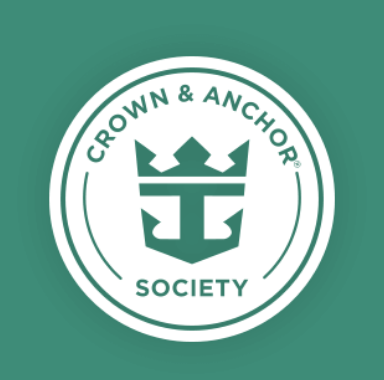 Emerald (4/7)
87
Reputation
The Mrs. and I did Anthem (NJ->Pt. Canaveral->CoCoCay-Nassau-> NJ) during the cold months. I did a write up on it. Also we went last summer on a 9 nighter and had a great time again. http://www.cookingyo.com/anthem-of-the-seas-2016/

The mayor of NYC and the Governor of NYS have no bearing on Anthem. You need to follow Gov. Phil Murphy and the State of New Jersey and Hudson County, NJ for further developments.

Yes you can bring a fan, corded or battery operated. I do every cruise.

I go to the Oasis Lagoon, throw my stuff on a lounger and hit the pool. I stay there all day by the swim up bar. Team DX so no worries.

Drop your bags at the pier, (there are different spots depending on which deck you are staying.) Check in and get your sea pass then go hop in a cab and explore OSJ.

Hoping there is a group Hotel. Planning on going a day or 2 early to drink some Sam Adams Brick Red with Sir Shotsberg!

Hated Jamaica, I would do the Grand Cayman / Cozumel itinerary.

RCBlog group cruises are fun. There are a lot of adult activities, we sometimes have cake, we definitely have booze, we also play Jenga and do shots, and try to get the pub singer to hate us. And as an added bonus you get to hang with the Cookingyo family. Well worth the price of admission to a group cruise. ???

Are you referring to onboard VOOM versus what your cell phone provider has ON LAND? Being on a ship is not overseas, it is at sea which is a lot more expensive. VOOM doesn't work off the ship with the exception of CoCoCay. So if you could clarify what you are trying to accomplish we can give you a better answer.

The Spa Jr. suites are really great for 2 people. The split bathroom, along with the secluded hump balconies make it a win.

It is no secret that till she goes in to Dry Dock next year that Allure will have a modified schedule which includes San Juan. RCCL can not currently fix the issue on this side of the pond.

If it is walking all over the ship in robes we call them Yetis. We had a good laugh on the Symphony TA by doing a whole Yeti bar crawl. PHOTO CREDIT: TWANGSTER

It pisses me off that the family and their lawyer are trying to blame Royal and save some face for the inept grandfather and his actions. Let's face it. Grandpop messed up and it cost him his granddaughters life. He is not the victim. It's that simple. I don't care that the child used to pound on hockey glass or whatever. This is a 150 foot high cruise ship and not a hockey rink. Even if it was solid glass it is negligent to allow a child to pound on glass, especially exterior glass. I can see RCCL placing fixed glass in those spots to settle this case along with shelling out some $$$$$$$.

We have been skipping the MDR the last couple of cruises. I like to have a couple of specialty dining meals (normally formal nights) which I don't mind being 2 hours. Otherwise I'm hitting up the Windjammer and we are normally done in 30-45 mins. Previously our MDR experience had been averaging 2 hours.

PANTS! Seriously, I realized at the airport I forgot to pack pants for our 14 night Panama Canal Honeymoon trip. Good news is there was a GAP in the airport and I bought some pants. Wait.... What about formal wear....? I was married in a kilt so I wore that whole kit for the 3 formal nights so no need for pants...