 Posts

378

Joined

Last visited
Recent Profile Visitors
The recent visitors block is disabled and is not being shown to other users.
Mljstr's Achievements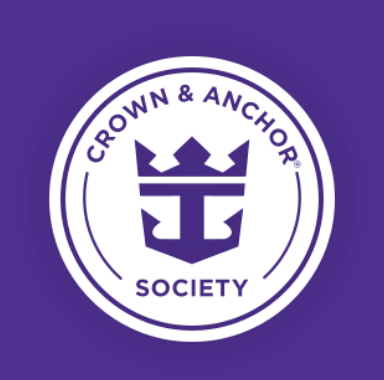 Diamond Plus (6/7)
259
Reputation
I haven't been on this blog for several weeks for obvious reasons-no cruise in sight! Without having to troll through hundreds of posts, my April 12 cruise was cancelled and I applied for a refund. My understanding is that the refund will show up 30 days after my cancellation date. I would appreciate hearing from people who receive their refunds before me. Isn't today the day, the first round of cancellation refunds are due to be sent? TIA

My cancellation email also came last night.

Mljstr reacted to a post in a topic: They are waiting until the last minute to cancel cruising from April 11th onward...

Mljstr reacted to a post in a topic: They are waiting until the last minute to cancel cruising from April 11th onward...

Michael B. reacted to a post in a topic: They are waiting until the last minute to cancel cruising from April 11th onward...

shaydav19 reacted to a post in a topic: They are waiting until the last minute to cancel cruising from April 11th onward...

@Michael B. I agree with you! We are booked on a Transatlantic from Cape Liberty to Southampton, UK, departing April 12. The entire UK is buttoned down today. The entire NY area is a "hotbed." Hotels and flights closed and canceled. I am waiting for a cancellation. I am sure they want to use my money for as long as possible-but in this economy and circumstance so do I!

@twangster This sounds like @Daren is saying his travel agent is withholding some of the payment. I guess that could be true, depending on the agency-a transaction fee so to speak. Our cruise is April 12 and our 75% refund expired March 13. Now we are at 100% penalty. We are still waiting to see if it will be canceled at a later date so we can get a full refund or 125%.

What are you talking about? I never heard of such a thing. Explain please. Is that in the fine print from the agency?

Yes, my change is I will never book an inside cabin no matter how cheap it is! Just the thought of a possible quarantine in an inside cabin scares me?

I would get a coronavirus test.

Our cruise departs from Port Liberty April 12 to UK. It is not cancelled at this point. We too would prefer a refund.

@Kata OMG Norwegian Air-us too! I got an email from them yesterday and I was excited that our flight was being canceled, but instead it was just telling me they are cleaning their planes better. We have two policies on our air. Neither will pay. No one is sick enough to cancel; but we are too "old" 75 and both have chronic but controlled illnesses and can't go. None of our doctors would tell us it is okay to cruise at this point, to disembark in the UK which is full of the virus, get in a crowded plane and fly 10 hours from UK. Insurance doesn't cover that. We also have NAir cancellation protection. It pays if you "fall sick" and cannot travel on the day of the flight. However It will only pay if we cancel first and then file a claim. However neither of us is acutely ill and too sick to travel. If we cancel then we can't reschedule. So unless NA cancels our flight we are out that money too. I find it hard to believe that RCCL has not canceled our cruise. I think it is irresponsible to take people 6 days across the Atlantic without access to a hospital, to port in the UK where the virus is rampant and, unless things have changed today, they are doing nothing to contain it other than tell people to wash hands and they have canceled a few sporting events. In effect, we are being forced to take a future cruise credit instead of a refund.

I realize that but I prefer a refund. We've already lost money on nonrefundable air from UK. I am going to hold out hoping it will still be canceled at a later date.

@Chadster @Kata I tried to fill out an online form for a refund for the April 12 cruise and it isn't included. So I guess it's still on and we don't get a refund.I can't imagine going now. The UK is full of coronavirus, the airlines are cancelling flights right and left, the Americans are running like rats off a sinking ship, events are canceled and RCCL is still going there? That's nuts.

@Kata I am on hold now. I guess we will see what the agent says. I can't make the cruise because my husband has a chronic health condition so we will have to cancel anyway.. Yes, I just checked and it is still there. Well there is no way we can go. Americans will be quarantined on return.

Well, the captain can't count! Our cruise is April 12 and it is cancelled. Try to book it! It has disappeared.

@25yrannfamtrip WE haven't gotten our notice but it is official. Check RCCL website. Also I tried to do a dummy booking of our cruise and it's no longer listed.