 Posts

71

Joined

Last visited
Recent Profile Visitors
The recent visitors block is disabled and is not being shown to other users.
Ken23's Achievements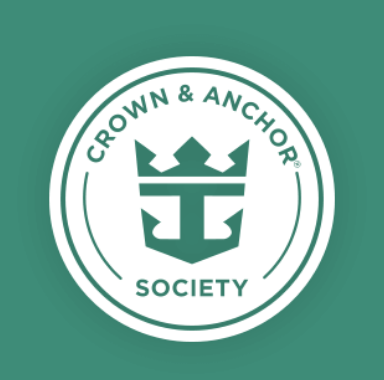 Emerald (4/7)
84
Reputation
I was just buying my first round of cruise planner items for this cruise, and was debating with myself if I should purchase the Deluxe Beverage package. I am now Diamond with the 4 per day drink"tickets", as well as Prime in Casino Royale. I know, silly for me to ask here. Someone remind me how much shots of Patron are ala carte.

Matt reacted to a post in a topic: xSAILEDx Mariner of the Seas - July 17, 2022 - RoyalCaribbeanBlog Group Cruise

I am in. Excited to cruise with some familiar faces again.

Also....now that you have the staterooms, and are paid in full (I assume). Ask your TA to ask them if now you cancel the "extra people", who Royal now cancel the whole reservation now it is paid in full.

If getting a shot the night before, another option could be get a proper Bloody Mary the night before in a full service bar (not sure on Brilliance which would make the best one) and put it in the fridge in the room (if Brilliance rooms have the mini fridges).

Hopefully there is not a tank with live lobsters. Could be more entertaining than pier runners catching the ship.

Glade to see the Slide Safety Rules #1 "recommended" was NOT followed. I know I would have also. Daddy has to make sure the slide is safe for his daughter after all.

Thanks...I will TRY to be patient.

I am also on the March 5th sailing. I would think in the next few days Royal will likely make some changes...my guess is they change the home port away from Shanghai for a few weeks or more. @AnnetteJackson is it too early to have @michelle asking Royal to change my March 5th sailing to something else?

Anybody from the July 4th Anthem group cruise see the 20 or so shot glasses on this table now? Some things I can't unsee.

I have done it twice and highly recommend it for "active type" people. They assign positions on the boat with the guests as the real crew, working the sails, winches, ect. Some positions are easier (in charge of the drinks cooler handing out the drinks) than others. As Twangster said, it's lots of fun, and something unique you won't find elsewhere.

As others have said, Royal does not want to cancel any port (or Coco Cay) stop, but the safety of the passengers, crew and ship is a priority with Royal. To get a good idea of anything brewing weather wise for a upcoming cruise, I like to watch/follow the Facebook page of Royal's Meteorologist. His public page is "Chief Meteorologist James Van Fleet". He usually posts a few days ahead of any upcoming storms or issues they are watching. Safe travels, and have a great cruise.

Kristi, thanks for this great live blog and all the pictures. It is getting me more and more excited for my upcoming March Spectrum "Best of Japan" cruise. I have a Jr. Suite booked, but put in a Royal Up bid for a Grand Suite and another full suite. Two questions about your Grand Suite... Did that include Zoom wifi? Does the full (Grand) suite include the reserved seating to all the major shows? (No reservation needed?) Thanks

It's getting real now. Some from the group are already arriving into San Juan. See ya all on Saturday.

Thanks for you Live Blog @KristiZ. I am on Spectrum in JS in March, and am curious with all the differences.

I will be on the O inaugural cruise. Still debating with myself if I should do a B2B.