 Posts

47

Joined

Last visited
Recent Profile Visitors
The recent visitors block is disabled and is not being shown to other users.
saytheb's Achievements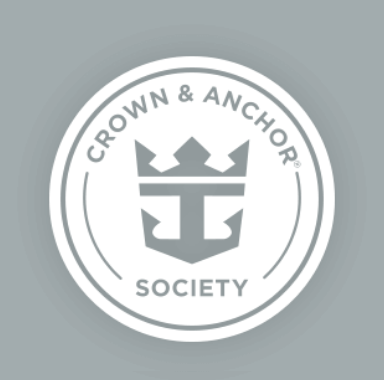 Platinum (3/7)
38
Reputation
Just got one of the mail-card offers for an interior room. Per the clubroyaloffers website, only choice tier with 0 tier credits.. I wonder why we got the offer? We've done only one cruise on Royal so far, and our other isn't until next year (though it's in the Royal Loft.. maybe that's why?) What's a bit odd is the clubroyaloffers website also shows 0 offers. Should I see the offer there? Either way, it's pretty dang tempting..

Allure - March 7-14, 2021 Apparently I booked a week early ?

Any confirmation of that? I had booked in 2021 expecting it to be AMPd, May change plans if it's not...

Looking at their earnings report, I'd be amazed if they go into bankruptcy protection with a 30 day shutdown.. Given their liquid assets and cash, and the fact that they'll be saving on food/fuel, I'd see it taking much longer.. They'll scale to fit the demand until it returns, and likely they'll be back to full capacity WELL before the end of the year, if not before the end of the summer. As for the stock prices.. if someone wanted to ensure they could get the 100 stock at ~30 and are afraid it might jump, you could always buy a single 2-3 month call option and then exercise it if it's suddenly $40 ? Though finding a 2-3 month call option that isn't 1k or more is the real challenge currently ($995 for a $35 call expiring June 19th, though that'll probably drop in price monday). I do think the stock will go down further this coming week, though. There's a lot of push to downgrade their rating and although it shot up with the other stocks Friday, it again started dropping in after hours trading.. I could see a bottom-out of $20, but right now some of the swings are so chaotic it could plummet to <10 or shoot up to 50! ?

I had decent luck - the watch I bought ended up within ~$10 of what I could find online, but was not discontinued. It was also one of the watches that was on sale in the actual watch store rather than the promenade if that makes any difference. I'd assume most of those watches in the promenade sales are just bulk clearance ("warehouse" deals)

That's a damn good deal in my opinion.. We could sign up via planner on-board of Symphony in Feb for free, but they didn't offer anything other than the lesson!

If I remember, I'll scan my Feb 15 Symphony cruise compasses, but I'm sure the Jan ones are similar.

I imagine it might also be people looking to book.. It seems people can "lock up" rooms pretty easily through the booking sites (including RC directly) just by navigating to the room selection and/or beyond. I've done this a few times to myself.. chose a room in one window, went to see reviews, get distracted for a few minutes, do a new search in different window and the room is gone only to reappear 10-15 minutes later. ?

I now question if people had that thought about me... I stopped at the restroom (washed hands! waved hand at door opener) before going into the WJ and didn't wash my hands again. Considering the only thing I had touched prior to that was a paper towel slightly more than a minute prior, I didn't see a reason to do it again. Even with the hand washing stations though, the number of people I watched sneeze/cough into their hand then walk to grab serving utensils made me realize It's a losing battle and the only way to avoid it was not going there at all ?

Anecdotally, our sea days for 2/15 Symphony sailing were nights 2 and 6, with the 6th being the lobster night. My wife and I only went on the 2nd night and while we were dressed formally (tux and dress), there was a guy who showed up in sandals, shorts, and a NASCAR shirt. I wouldn't worry too much about it ?

At least on Symphony it is/was - I assume for all Oasis class..

This was my exact same experience.. though the guy at the podium told us "Go to the green bus".. as we were 3 buses away, we were suddenly shuffled onto a different bus rather haphazardly and we left our luggage. We figured it was a 50/50 shot of either going to the airport, or being kidnapped to a timeshare presentation.

I was Pre-Gold on Symphony in an OceanView Balcony. Both my App/Online printed version showed "Sea" class. I ended up in an upgrade via RoyalUp later on to a JS, so it stayed as Sea, however I showed as Sea long before I even made a RoyalUp offer..

What honestly really amazes me is that Pfizer stock is going down as well. Especially given the sheer amount of Purrell stands around the symphony and that during ship reboarding at ports crew literally were squeezing massive Purrell refill bottles onto our hands. Just goes to show very few, if any stocks are currently safe.