Posts

514

Joined

Last visited

Days Won

1
bhageerah's Achievements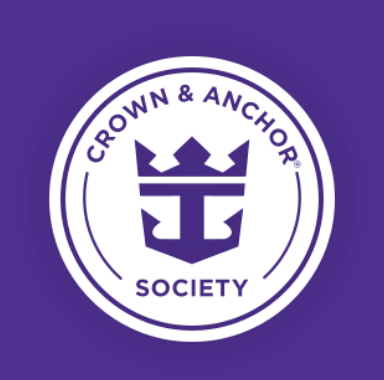 Diamond Plus (6/7)
579
Reputation
You are not the only one........first one since COVID, OT has been absolutely INSANE since then and am glad things have finally started to calm down at work. I am way past overdue!

I have to agree with the others, I can tell you that while we visited different ports I have spent 14 days on an Oasis class ship, and I honestly feel as if I can do a back to back cruise on one with the exact same itinerary and not get bored. I know the typical route they take out of Bayonne and I would do the EXACT same thing that you are planning. IMHO I say book it, you won't regret it!

We have used several services, but the one that we have enjoyed the most is goportcanaveral.com that way we get the hotel (since we ALWAYS arrive a day early), shuttle, and parking all for one great price.

I am optimistic enough to start looking at booking something for later in the year, I have vacation the last week of September until the second week of October and am thinking about taking a 7 day cruise either one of those weeks. The more I think about doing it, the more I find myself daydreaming about the first day onboard, the sights, smells, and sounds of being onboard a ship again! I know I may be setting myself up for a letdown but I do not believe so! Things should be up and rolling by that time and yes my fingers, toes, and arms are crossed!!!?

Sorry to see Majesty go, but I am at least glad that we got to sail on her before she left the fleet! I honestly did not expect much since the ship was much older, and much smaller than what we were used to BUT that being said the crew was absolutely AMAZING and we had one of the best trips ever. It was proof that the ship doesn't make the cruise it is your attitude and the crew! We got onboard not expecting much but were absolutely blown away by the time we got back to the dock!

Trust me I am active as well, I am a first responder as well as I work part time in the local ER, in essence I am at work well over 300 hours per month. That means that I wear a mask FAR more than the average person on this thread, and to be honest and WAY OVER THEM. But I realize it is a necessary evil at the moment, I am not someone that sits around and just watches TV it has taken me 5 years to do it but I have dropped 120 pounds. That being said going on a cruise and being catered to is one of the draws for me. I would be happy not having to work, come home and get ready to head to the part time job, come home and fix dinner, help the kids with their homework, make sure they clean up after dinner, and keep twin teenage girls from killing each other. ? Being on a cruise for me means complete relaxation. I will be active and end up in the gym, and also forgoing the elevators and taking the stairs. All this being said this whole thing is personal and depends on your personal preference. For me, since I have to wear a half face respirator and eye protection at work just wearing a mask is a definite downgrade!

At this point I really do not want to wear one while on a cruise, but if it meant that I would be able to relax on a cruise ship again, I would wear one. I will say that the requirement would make having a balcony room far more important than before! Being able to grab some food and go back to the room (or have room service deliver it) and just sit out there and relax would be good enough for me. I would spend some time around the ship and would wear a mask but I would also truly appreciate the time away from the public and on the balcony.

It was very tasty! I honestly do not care for aubergine too much, but I could have eaten that all day long! If there were a Jamies that were local then they would definitely be getting my business on a weekly basis! The bread alone would be worth the trip!!! ?

Please let me apologize for taking so long to reply! With COVID 19 hitting us so hard at work overtime has been absolutely crazy! That being said, we were on Oasis when we had Giovannis and on Anthem when we had Jamie's. Here are a few photos of our meal! Hope they help!

I have had both and I have to tell you that while Giovannis was good, Jamies was WAY better! I have to say that there actually wasn't much of a comparison while the food at both were great, the food and Jamies was almost like comparing the food in the MDR to the food at CK- not a fair comparison at all I know it sounds crazy but until you have had both you can't understand. I did not think that there would have been such a big difference until I saw the presentation with my own eyes and had that first bite, after that I was in love!

Well, IMHO I am going to say YOLO! You have stated that you have issues that will keep you from being able to do this as you get older, and you are just as much of a cruise junkie as I am! In other words DO IT!!! I know it has been awhile since we all have been able to take a cruise and we all need a vacation, so if I were in your shoes that cruise would be booked immediately!!!

I have not done an aft cabin on an AK cruise, but what I can say is that if I had that opportunity when we booked ours I would have taken it GLADLY. I we had a junior suite on the starboard side on a northbound cruise. Think of it this way you get to see everything we saw but in rather than just getting one side of the ship you get to see both sides and in both directions. I would GLADLY take that spot if you do not want it!!!! ?

bhageerah reacted to a post in a topic: Would you volunteer for a test cruise? (Survey only - Not a place to apply)

In a heartbeat, I can assure you that I know that I have less of a chance of contacting it onboard that ship than I would at work. We had several patients with it today, so I would gladly love to be able to have the benefit of being on a cruise and testing out the new things that they are trying to initiate! All I ask is give me time to pack and get to the port!!?

At this point in time I know that cruising as I know it will not be be like I know it, but at this point I do not care! I will gladly cruise even with the changes, even my worst cruise is better than my best day at work! I will just be happy to not have to make dinner, cook, clean, shop for groceries, or keep everyone entertained! There aren't going to be enough changes that will ruin the experience for me!

Yes @twangster we usually do one or two short cruises with the kids per year, and with the information that you were so kind to provide we will be calling the C&A club and linking them up so we can all get the same credit. And @Lovetocruise2002that is a absolutely amazing idea, nope you are not a monster just a planner! I believe that since you paid for them to get to D+ that they could easily help you to get to Pinnacle status, its a fair trade!!?