 Posts

91

Joined

Last visited
Recent Profile Visitors
The recent visitors block is disabled and is not being shown to other users.
Patchy's Achievements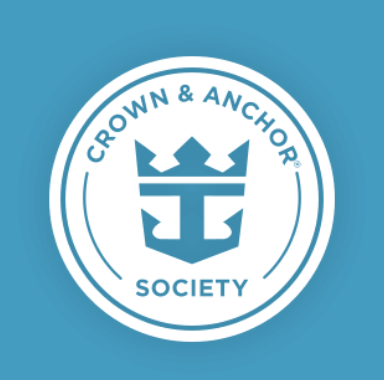 Diamond (5/7)
60
Reputation
I have heard that the staff on Radiance class ships form a tight knit bond with each other because its a smaller ship, so it makes for an even more welcoming vibe!

I stayed with my family (two boys, age 10 and 7) at El Paseo in South Beach. We asked for a quiet room and did not hear a peep from the lively nightlife on Espanola Way right outside the hotel. We all stepped outside for a late dinner and it was a wonderful vibe. The next morning before the cruise, we had a nice breakfast at an outdoor place on Ocean Drive and it was a wonderful atmosphere. I don't know if El Paseo had an airport shuttle, but it was not very expensive to take Uber / Lyft there.

Jeepers: $98 per person per day (plus 18% gratuity) on Oasis June 16, 2023. Do they think people will really buy it at that price? interestingly, you can get DBP + Voom for only $96. Go figure!

Giovanni's (At least the Italian Kitchen; not sure about Giovanni's Table) has a complimentary limoncello at the end of the meal. If the terrific food alone didn't seal the deal for me, the limoncello would!

Patchy reacted to a post in a topic: What are your top 5 things that you can't live without on a cruise?

Patchy reacted to a post in a topic: What are your top 5 things that you can't live without on a cruise?

Can you and your mother go together?

If you go on Mariner and Pavlo is working at the Bamboo Room, you will have a great time! My twin sister and I taught him a better way to make a chocolate cake shot, so ask for it!

Are there "small wonders" on Harmony and if so, is there a list at guest services that you can use to check them off when you find them?

Schooner has both… the lavender daiquiri is rum based and is one of their signature cocktails. They also make a lavender martini (vodka based) for Chops. The martini is personally my favorite cocktail onboard and I learned the proportions last August on Odyssey and have been making them at home ever since!

Is the BBC blended, or on the rocks? Or maybe it doesn't matter?

Goombay smash! Also the "old" rum punch! (There is apparently some new Rum Punch recipe at Royal that I don't like as much)

Hi all, I'm going on Oasis in 2023 and thinking ahead to the Unlimited Dining Package. In the past, I have always just gotten it for me and my husband, and then paid the $10 cover charge for each of my kids. I'm wondering … what is the maximum age for the $10 cover charge? In other words, at what age should I buy the Unlimited Dining Package for my son as well? Thanks in advance!

I'm sorry to hear about all of these itinerary changes impacting your sailings. Question though about the new posted schedules…. Does this mean that the schedules we can see (and book) right now (4/25/22) for new sailings reflect the new itineraries? Thanks in advance, as I'm looking at a possible summer 2023 on Mariner.

Turns out on Anthem that Diamond vouchers only get you 50% off of a milkshake at Johnny Rockets Express. Seems like a raw deal to me.

Guest services will tell you how many kids are onboard, or the Adventure Ocean staff.

To clarify, there are 1,200 kids on Anthem not 1,800. Sorry for the typo! But it doesn't change the spirit of the topic.