 Posts

11

Joined

Last visited
Recent Profile Visitors
The recent visitors block is disabled and is not being shown to other users.
Laray's Achievements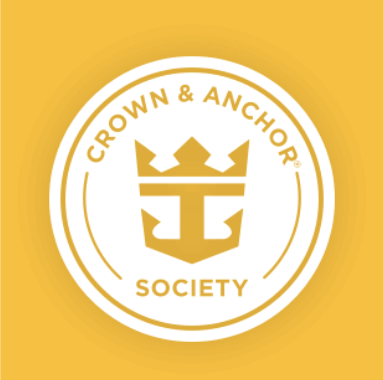 Gold (2/7)
2
Reputation
We are taking our first Royal Caribbean cruise on Mariner of the Seas in late November. Earlier today my husband decided to purchase the Key for our 5 night cruise. (we were lucky to get an early boarding time of 10:30-11:am, I think he wanted the key more for the internet...) I know lunch in the MDR on embarkation day is included. Do we need to make reservations for this? We have the deluxe beverage package. Will we be able to order wine or mixed drinks at lunch? Is there supposed to be something on the boarding pass that indicates you have the Key? We printed ours out before he purchased the key, so I need to know if RC will be sending us new ones? (yes, I have the app in my phone, but I like to have paper copies of documents as well) I did read about the Key on the RC website, but answers to these questions were not addressed, so many thanks for your help!

I booked my first RC cruise (on Mariner in late November) on the RC website a few months ago. At the time they had an offer of $200.00 off price of the cruise if you applied for their credit card. According to the website, this "offer" was going to end in a couple of hours. I got it right then, and my invoice showed that $200.00 was deducted from the price of the cruise. When I went to pay (after being approved for the credit card you could use it right away to pay for the cruise even without having the card "in hand") and clicked the link that was supposed to let me use this RC Visa card to pay it suddenly said they were having "technical issues" and to check back later. I tried a few times over the next hour or so and it was still down, so I ended up using a different card to pay for the cruise and I did not get the $200.00 deduction. I contacted customer service two different times. Once I was told "there was nothing they could do'. The second time the RC employee I spoke to said they could only help me if I had taken a screen shot of the online offer at the time I made the booking that I could show RC. Nope, I hadn't take a picture of my laptop screen when I booked the cruise! Next I wrote a letter (I can't remember exactly, but I think it was to Royal Caribbean headquarters in Miami, someone in charge of "Customer Service--anyway,, I found the address online) I explained that I didn't get the deduction due to the fact the website was experiencing technical issues, and by the time the "issues" were fixed the promotion was over. I never got a reply to my letter, but a couple of weeks after writing I was looking at the statement for the credit card I did end up using and saw that RC had issued a credit/refund to my account. I had to be persistent, but I got the deduction. Maybe writing is more effective than phoning if you have a problem ad don't use a TA?

If you choose "self assist" I assume you are still assigned a time you have to disembark? November on Mariner will be our second cruise, and on the first one (not RC) we didn't do self assist...We will have just one suitcase with wheels that we can easily manage, and will be taking a shuttle from an off-site cruise parking lot in Merritt Island as our home is not far from there---So no "time issues" as far as getting off the ship goes, I am just wondering if self assist would be a better option for us or not? Thanks!

Please let us know how you do getting to the Port on Saturday. I was just watching the local news, and it said they are predicting around 400,000 expected to come out to watch the launch. I don't know how accurate that will prove to be, but I would plan on MORE than a "slightly earlier departure". Good luck, and enjoy your cruise on Mariner!

Hello, We will be taking a first time RC cruise on Mariner of the Seas beginning 11/26/22. I have been looking at pictures of the Solarium and have a question: In the photos I see what appear to be some kind of day bed (or casita?) Are those free on a first come basis, or are they available to reserve and purchase? If that is the case, do you book them after you get on board? (I didn't see anything about them in my online cruise planner) Thanks for your help!

THANKS! I appreciated the useful information and tips.

My husband and I are looking forward to our first RC cruise, beginning November 26th out of Port Canaveral. We have purchased the (alcohol) drinks package. Can you get a drink and leave the bar with it? If so, can you take a drink into the library? (we are more on the quiet side, and would enjoy a glass of wine while reading or playing a board game in the library if allowed) We also look forward to enjoying drinks on our balcony, and hope we can do so without ordering from room service. (I know you can bring two bottles of wine on board, but as we have purchased the drinks package, don't intend to do that) I understand that you can only purchase one drink per person at a time. If we are allowed to take drinks out of the bar--could one of us take both sea pass cards to a bar and purchase two drinks, one for each of us, or do we both have to go together? Thanks so much for your help.

My husband and I are "seniors" and we did an Alaska cruise in late September. Weather was cool, mostly grey skies, and lots of rain. A good variety of excursions to book, we did three of them While we enjoyed the cruise very much, we didn't feel like we really got to see much of Alaska. still very glad we did this cruise, but plan to return to Alaska on our own and do a "land vacation" in late Spring of next year.

Yes, we got a cabin with balcony on Deck 7. Enjoying drinks there throughout the cruise is part of the plan for sure! Thanks to everyone for suggestions of where else to sit and relax on embarkation day.

Hello! Our first cruise was an Alaskan cruise, late in the season, sailing at 60% capacity, so pretty empty. We are taking our first RC cruise on Mariner of the Seas leaving from Port Canaveral right after Thanksgiving. ( I know ships are sailing at full capacity now and that we should expect a lot more crowds than on our 1st cruise. ) My question is about what bars are open on embarkation day. Are there any aside from the pool area that will be open that might be a bit quieter, but that also have a view? On our 1st cruise we totally missed the views leaving port because we were at an "interior seating" restaurant having lunch. I would appreciate suggestions on where there might be a relaxing place to enjoy drinks and views on embarkation day. Thanks!

After an Alaskan cruise (Norwegian Encore) from Seattle in early October, 2021 we spent a couple nights at the Edgewater Hotel, which was just a five minute walk from where our ship docked. Loved staying where lots of our favorite classic rock bands have stayed in the past. We got into port early, and they were good enough to hold our luggage until check in time while we went off to explore the area on foot for a few hours. When we dropped our bags I asked where could we purchase some wine and were directed to a place a couple blocks "up". Sorry I can't remember exactly, but if you ask they can tell you. I know we got a decent bottle of wine to enjoy in our room nearby, and at a reasonable price. We didn't fish out the windows or throw furniture out the windows as the Beatles and Led Zeppelin did, but we had a great time staying at the Edgewater after our cruise.