 Posts

40

Joined

Last visited
Recent Profile Visitors
The recent visitors block is disabled and is not being shown to other users.
skittermagoo's Achievements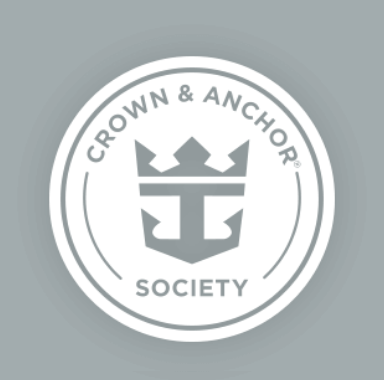 Platinum (3/7)
23
Reputation
Thank you so much! I did some more digging and found that ones that have a fee say so.

So, my first cruise is in two days (eek!), and I noticed that a ton of stuff is now showing in my "daily planner" area in my app, for example "Latin Fiesta" and "Card Making Workshop" and "Indoor Cycling". Are these activities free, or do they specify somewhere if there is a fee? I don't want any surprises!

Perfect. This is exactly what I needed to know, thanks! (We're "city mice", so we tend to be cautious about things like this)

Thank you so much for this -- it eases my mind. For the snorkeling trip, we may have some time in port after to do some shopping, but I wasn't planning to bring what I would call "lots" of cash with us.

Soon-to-be first time cruiser here, and I have a snorkeling excursion planned for one day (scheduled through RCL). Since I've never done this before, I have some general questions! What should I bring off the ship with me for this, and do I need to worry about securing my stuff on the small boat while we are out in the water? Example: I'm planning to bring some cash, my ID, a credit card (?) and a photocopy of my passport in a bag of some sort. Should I also bring my phone? Do I need to secure these things to myself in a waterproof bag while I'm snorkeling, or can I leave them a tote bag with our towels and sunscreen on the snorkeling boat? If I leave it on the boat, do I need a lock for my bag?

Great, thanks! I'm not sure I could get by without a sock to knit!

I'm about to go on my first cruise; I'm hoping NOT to have to pick things up from the table of shame! Can y'all tell me if the following will be ok to bring? blunt-tip (child-safe type) small scissors - no sharp point NON-surge protected power cube (that has a cord) circular knitting needles

You can, but only if it's within 30 days of when you first booked. Also, this is true for the US, not sure if it applies if you are outside the US. It used to be 60 days, but that has since changed. (I found this out the hard way; I found out about being able to transfer to a TA 32 days after I booked my cruise, so I just missed the window).

skittermagoo reacted to a post in a topic: Step side to side to side.... there's a Star in the middle!! Jan 10-28th

So, originally our group on our upcoming cruise was 7 people, and I linked reservations and made a reservation for one table in MDR for us. Now there are two of us going (everyone else cancelled). Do I need to call RCL (ugh) and have them change the reservation before we go, or can I do it on board on the first day? I can't seem to find a place online to do this or to unlink our reservations (they are still showing on the website even though they cancelled) I don't want to go and have them seat two of us at a giant table by ourselves.

I have a tag-on question about insurance . . . (first time cruiser here). I purchased the RCL protection when I booked; do I also need additional insurance, or is the one offered by RCL sufficient/comparable?

Can anyone tell me which kind they have on Adventure of the Seas?

I'm glad to hear this -- we have the national park snorkeling booked for our January cruise, and I can't wait!

I just happened to wake up at around 12:30am on the day our check-in opened, and it was available. Got our arrival time nailed down and did the rest later when more awake.

Thank you so much for this, @CGTLH! I just happened to be awake at around 12:30 and got our arrival time booked; I'll do the rest today. (That was the main thing I was concerned about). Also, for the second time in about a week, I'm wishing we had gotten passport cards when we did our passports. I'm not sure if we can get them in time, but I'll know for future travels that it's something very convenient to have!

Ack, one that I forgot: is it easier to do the checkin on a computer, or on the app on my phone?