 Posts

86

Joined

Last visited
Recent Profile Visitors
The recent visitors block is disabled and is not being shown to other users.
skittermagoo's Achievements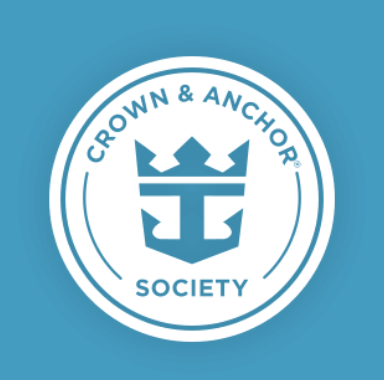 Diamond (5/7)
59
Reputation
Husbo got the alert, but I didn't . . . we sail on Monday, so it was a bit of a surprise, haha.

I just purchased a one-time coverage, actually! Maybe they don't offer an annual policy anymore.

For months and months we only had a couple excursions for Costa Maya on the website . . . then about a week or so ago (we sail in a week), a TON showed up out of the blue. I think it may be one of those "YMMV, it happens" type things.

So, husb and I are leaving in just under a week for our cruise, and we got the trip insurance through RCL, but now I'm thinking I may want additional coverage. I've seen Allianz mentioned here, and was also considering looking into coverage through USAA (our everything-else insurer). Any recommendations or insights would be welcome!

I would contact the RCL special needs email (anyone want to add the address link?) and let them know -- also maybe talk to the MDR maitre d' on the first day.

Thanks! Last time I cruised (which was my first) there weren't any of these things going on because of COVID. Any idea how much some of these things run? (or will that be revealed once I'm on board?)

So, I'm seeing some fun looking activities on my app: wine tastings, whiskey tasting, build your own bloody mary, etc. There's a note on these that there's a fee associated. Are these boozy fun things covered by my DBP, or is there an extra fee on top of my drink package?

Title says it all . . . if I have excursions booked through the ship and the weather in port is bad enough to cancel them (say, thunderstorms and a snorkeling excursion, for example), will they be refunded, or am I just outta luck?

skittermagoo reacted to a post in a topic: Pickleball if they have it on the Royal Caribbean ship you are traveling

This is one of the MDR menu changes I'm most excited about, actually! We were on Adventure a year ago, and got back too late for dinner from our Costa Maya excursion, so we ate in the Windjammer instead; it was Indian night, and we had some of the best Indian food I've had (and I live in a place with a plethora of Indian restaurants). So having it on the menu in MDR next month is going to be great -- we're traveling with family, and it will help me avoid eating dinner with them and then going and having second dinner in the WJ, LOL.

Thanks! This is exactly what I was thinking too.

I haven't done it yet, but we're signed up for it in Costa Maya in a couple weeks. Not sure when you're cruising, but I'll try and remember to report back afterwards.

So, I'm a weirdo who doesn't like seafood, but every so often I try it to make sure it's still not my thing. I was thinking that on my cruise would be a perfect time to try seafood again because if I don't like it, I can just order something else. On my first cruise (last year), we ordered everything (appetizer, main, dessert) at once at the beginning of the meal. So if I want to try a seafood entree, but might not like it, do I need to order the "backup" at the beginning of the meal, or can I wait to see if I like the first one? Will waiting and ordering a second entree partway through the meal mess up the flow and timing of it? (I'll be dining in a group of 7 people).

We're on this cruise! I was wondering when a roll call would show up. It will be our second; we went last January on the same itinerary, and were supposed to have a group of 13, but they all dropped out at the last minute (Omicron was at its peak). So we're going for a re-do with some of the same original group, and a couple of newcomers. Can't wait!