 Posts

23

Joined

Last visited
Recent Profile Visitors
The recent visitors block is disabled and is not being shown to other users.
skittermagoo's Achievements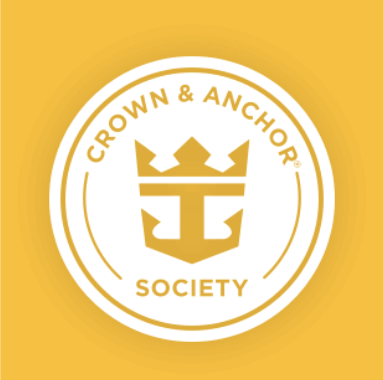 Gold (2/7)
17
Reputation
Not a hard savings per se, but I was able to switch from a GTY ocean view to an assigned balcony stateroom on Adventure of the Seas (Jan 2022) and saved around $40.

skittermagoo reacted to a post in a topic: How long does it take you to break your pre-cruise diet once you board the ship?

We got our birth certs back about a month later.

I wonder, does this affect the check-in date? (i.e. do they let you check in before the final payment date, or will that be pushed as well)

In changing my stateroom on my upcoming Adventure of the Seas cruise, I was comparing the ocean view balcony to the "spacious" ocean view balcony staterooms . . . it seems (unless I am missing something) that the "spacious" rooms are only 5 sq ft bigger, and the balcony is actually 4 sq ft smaller . . . (screenshot below). That doesn't seem like that big of a difference to me . . . not that I'm going to change anything at this point, but I'm curious why the different designation -- do those 5 square feet really make a huge impact? Am I missing something here? (This will be my first cruise, so I may be naive here, but I think I'd rather have the balcony be a titch bigger anyway)

Our check-in date was previously Oct 23 (for a 1/21/22 cruise); after calling and changing our stateroom type this morning, it's now showing as available Dec. 7 (a change from 90 days to 45 days).

Thank you all so much for your answers! I called this morning and not only changed from a GTY ocean view to an assigned balcony stateroom, and I actually saved $40! Y'all rock!

First off, apologies for all the first-timer questions . . . there's just so much to consider! We have our first cruise booked (1/21/22 on Adventure of the Seas), and unfortunately I didn't know until it was too late that I could have transferred our reservation to a travel agent. So, I'm doing this all myself. Right now we have a GTY ocean view stateroom booked, but we may have decided we really want a balcony stateroom, depending on the difference in price. I was planning to bid on RoyalUp, but wanted to know if I can just upgrade it instead. If so, can I just call RCCL and have them change it and charge me the price difference? Will all my other things (beverage package, excursions, etc) stay the same if I do this, or is it something where I'll have to rebook completely? My experience with calling RCCL has been, well, spotty at best. Is there a best number/option to call? (I seem to remember someone posting either here or on FB that choosing the "cruise planner" option sometimes results in better results).

THIS brings up another question I forgot I had! Say I get a 1pm time slot or something . . . is it possible to drop our bags with the porters earlier than that? How early?

So, my check in date finally showed up in the app, and I just realized I'm going to be at away from home at a retreat the weekend it opens. Naturally, I want to check in online as early as possible to get the sweet sweet earliest possible boarding time. If I understand correctly, there are also documents I need to upload as part of this process. So questions: can I start the check-in process to get boarding time slot locked in and then upload documents later, or does it all have to be done at the same time? If I need to do it all at the same time, what documents will I need to upload (so that I can gather them ahead of time)? Can I do this for both myself and my husband (who will not be with me on check-in weekend), or do we need to do it separately? How long does the process take (like, do I need to set aside an hour for this, or is it fast)? Is it better to do it via a laptop and the website, or through the phone app? Are there other questions I should be asking? RC crusing vets, please share your check-in secrets and tips with me!

Love this! Also, I'm not quite human before having a coffee, so this is great to know.

I recently discovered that you can only do this within the first 30 days after booking; I think it used to be 60 days, and when I found that out, I tried to transfer to a TA, but was juuuuuust outside the 30 day window. Next time I'll go with a TA from the get-go. (newbie mistake)

Wait, what is this? We can have coffee delivered to the stateroom in the morning? Please tell me more!

So, I was perusing a recent Cruise Compass from Adventure of the Seas, and on Day 1, it says under dining notes that room-service breakfast is complimentary from 6am-11am, and that other times incur a charge. It doesn't say exactly when this applies, and it's not mentioned after the Day 1 CC. Does this mean that room-service breakfast is complimentary just for Day 1, or for the whole cruise? (and yeah, I know that this may not be the case at all when I cruise in January, but mainly I'm curious -- it seems like it would be a silly thing to offer complimentary room service breakfast only on a day that people won't even be on the ship at the time it's offered, but I'm also conditioned to look at the small print)

Ah, thank you for this! Not that I'm *planning* to test positive, of course, but this gives me peace of mind.

So, how does this affect being able to cancel under the Cruise With Confidence thingy? If I have up to 48 hours before sailing to cancel, but I have to get my test within 2 days, how would canceling work if I were to test positive (i.e. would I be covered under the RC trip insurance)? I just realized how close this is cutting it -- not that I plan to have to cancel my cruise, but theoretically a test could come up positive.