 Posts

110

Joined

Last visited

Days Won

2
heffy2's Achievements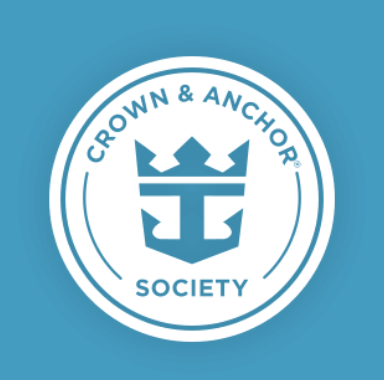 Diamond (5/7)
265
Reputation
There's a video on Facebook taken from the bridge of Monarch as she's being beached. You can hear the Turks remarking about how strong and steady she is. I also saw a video of the Chief Engineer giving an emotional speech, before turning her generators off for the final time. The emergency generators kick in right away, but there are these wailing alarms. It's friggin' sad. Since about 1991 or so I had dreamed of sailing Sovereign, I SO hope they keep Majesty around

Welp, it looks like Monarch might be on her way to Aliaga Turkey...

I noticed news from several different sites today mentioning that Sovereign and Monarch could be coming back to RCI? Could that be true? I doesn't seem to make much sense, as Royal Caribbean have made no secret where their fleet was headed in terms of vessel size. There's been so much talk in the last few months about how smaller ships could be the future, but this is pretty surprising.

I'm sailing in Harmony for the first time May 8th, I have a feeling it will be canceled. The company I work for canceled all cruises through April 10th, with more dates to follow.

The Cruise Junkie reacted to a post in a topic: "Back On Mariner Baby!" Mariner Of the Seas January 13-17, 2020

ashonthesea reacted to a post in a topic: A Cruise of Firsts! - Empress of the Seas Recap - 12/30/19 to 01/03/20

Wonderful review so far, thank you very much! I'm sailing Empress solo in November, so I appreciate all of the pictures.?

Have a wonderful cruise!!

twangster reacted to a post in a topic: An Amplified Agglomeration of Oasis Pictures - Post Amplification

Beautiful pictures as always, thank you so much!

JLMoran reacted to a post in a topic: SOLOasis redubbed YOLOasis Thanksgiving of the Seas Nov24, 2019 - Dec1, 2019

AshleyDillo reacted to a post in a topic: SOLOasis redubbed YOLOasis Thanksgiving of the Seas Nov24, 2019 - Dec1, 2019

Despite the colder weather, the 9 night sailing was on of the BEST cruises I've ever taken! I would sail the itinerary again in a heartbeat. Thanks for the info

It totally happened to me, and my IT guys were laughing SO hard!

LOVING your review so far! Thanks for taking the time! I agree, the Creme Brulee onboard never tastes right...

All of the main sewer lines on the NCL ship I worked on went above our version of I-95, the main crew walkway. When they broke, which happened from time to time, it was like an environmental hazard. My first contract I was in housekeeping, so guess who got to help clean it up...?. I hope they get the pluming fixed quickly! Loving your review @WAAAYTOOO

When I worked on a ship, we had all the decorations the week before Thanksgiving ready to go. On debark morning of the Thanksgiving cruise, the trees and decorators were onboard bright and early.

Some exact thing happened to me a bunch on Anthem last month...

I know I've said this like 10 times, but your review was AMAZING! I can't wait to see if you happen to share snippets from the group cruise. ?

Your meme game is always spot on!?