 Posts

64

Joined

Last visited
Queenbeecruises's Achievements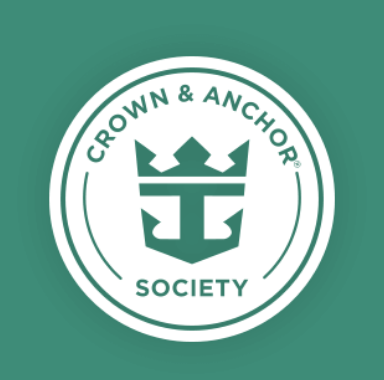 Emerald (4/7)
120
Reputation
Don't mind my graceful little peanut...LOL. Now behold one of my favorite places. Truth be told we got a complaint the very first day since my little was running the balcony. The balcony had a wet bar with two loungers behind it. The large table also sat 14 people!! The full hot tub was at the other side with another two loungers!! Heaven...

I am so sorry...we got back and am trying to get in the swing of things. So many people wanted to see pictures of the room so here you go. I am gather all the food pictures so don't worry...more to come. I am horrible at taking photos of the room so please ask any questions.

I couldn't agree more. We actually told Lisa about it only a few days prior. But we also didn't want everyone to be hanging out forever! That's why we decided to not have any beer, although there was plenty in the cooler and fridge. Lisa actually looked puzzled when I only asked for two meat planks...she wanted to bring more. So I might have hit the jackpot of genies when it comes to this.

Good questions! No additional cost for BM and Mimosa bar or the cabin crawl food. We also had breakfast delivered to our room and no cost to that. I know the Queen of Cabin Crawls @WAAAYTOOO can confirm more details on food and beverages if you have any additional questions.

So Day 2 was not a good day for me since I was severely hungover. Shame on me. The day was spent in my room trying to sleep it off. I went to Izumi for lunch but just couldn't eat. The morning consisted of breakfast in our room with a Mimosa and Blood Mary Bar!! It was fabulous! The balcony was a little windy so it was made up in our room. More pictures to follow on that. Even better, everything was cleaned up and our suite looked amazing. We spent some time at the Kids Splash Away Bay. Emily desperately wanted to go on the slide that Axel went on but she wasn't tall enough. So they spent some time running around together. Something that I can appreciate is there were a ton of photographers out and about. We bought the photo package so we should have a ton of good ones! I was still feeling pretty crappy but I mustered you the strength for the cabin crawl. I thought there was about 8 rooms including ours, but seriously 30+ people came into our room. We had some meat planks from Jamie's delivered so we had some bites to eat. It was so fantastic to just call Lisa and she took care of it!

They will love this room!!!! It's beyond amazing!

Night one consisted of dinner at the Coastal Kitchen. @Lovetocruise2002 so far that filet was amazing. But we have dinner at Chops the last night, so verdict is still out to whether I am team CK or Team Chops. I have pictures of the filet somewhere but what is below is the Fennel Soup that they serve night 7 that I had special ordered. Lisa made it happen!! Escargot, then the pork belly, chocolate cake and creme brûlée'. I found the creme brûlée just okay, but I am particular since I make them at home. This is when I made a mistake. Hubby and I decided we needed a night cap and since Wonderland is right there, we stopped for a drink. Justin had the smoke rings and I had the one with cotton candy. I think it was called the Chesire Cat. Justin's drink was very strong and it was upsetting to his stomach. I also got a chocolate martini which was my downfall. I proceeded to have about 6 more. So I was officially Chocolately-wasted! But I did catch the balloon drop!

Don't worry, I will take some good photos for you. If you have any specific questions please let me know.

So I must admit...this review just went Liveish!! Lol. Here are the pictures from Jamie's Lunch. I can not recommend enough. The pictures sure the carbonara, chicken Caesar, chicken, salmon and the pomodoro with no burrata. Lastly is our dessert plank.

Good morning. I am a little late o review day 1 because I had a little too much fun Saturday night! I was chocolatly wasted on Chocolate martinis! Boy, did I pay the price. Embarkation was so smooth. We arrived about 10:45 and took us about 15 minutes to find a parking spot. We found the Star Class banner pretty easily. We were whisked away inside the lounge while we waited for our luggage to go through security. Everyone made a bathroom break and then Lisa took us away. I told her we have been on several Oasis Class ships so no tour was necessary. She mentioned our room was ready so off we went. This ROOM is amazing. If anyone is thinking about securing the Villa, do think...just do it!! I will post some pictures soon of the Suite. Once inside the suite Lisa went over our schedule and some ins and outs. We got all of our phones set up on voom. It was time for lunch at Jamie's. This one was a huge surprise. I am a big fan of Giovanni's so it had big shoes to fill. It was quite tasty. We tried the meat plank, aranaci, Calamari, the garlic bread and shrimp. Star Class food coma is commencing. For mains we had the salmon, smaller pasta portions, lasagna, and my dad had chicken. ALL of it was exceptional. Somehow we managed to have room for dessert. So she made us a dessert plank. We left and most of us took a nap!

It will come...but so so so worth the wait!!!!

Yay!!!! It's CRUISE DAY!!! We left at about 6:00 am and stopped for some breakfast at Chick Fil A. Estimated arrival time is a little after 10am.

Hey hey hey...only 1 more day!!! Kids are watching the Toy Story trilogy while I am packing!!! Life is good!!! Tomorrow is a very early morning, hope to leave by 6am. Fingers crossed???

Good morning. We are exactly two days away....ahhhhhhhhh! I saw this and it made me laugh! update...still haven't packed yet. Ugghh. The idea of packing seems fun till you have to actually do it. On other news, I want to wish everyone a Happy Thanksgiving!!!

Good morning. We are exactly two days away....ahhhhhhhhh! I saw this and it made me laugh! update...still haven't packed yet. Ugghh. The idea of packing seems fun till you have to actually do it. On other news, I want to wish everyone a Happy Thanksgiving!!!